Who is Jake Crawford on 'Fire Country?' From Minor Antagonist to Heart of Gold
Spoiler alert: This article contains spoilers for Season 1 of Fire Country.
After being renewed for a second season last January, it's safe to say that Fire Country has found a permanent home at CBS. Although the show is centered around Bode Donovan (Max Thieriot), Jake Crawford (Jordan Calloway) is another person of interest.
Jake not only has appeared to be antagonistic, but he's also appeared to be one of the most selfless characters on the show.
Article continues below advertisement
The first impression Jake gives us is as a fireman who is afraid of commitment. Later, he's a fireman who is both a heartbreaker and an enemy to Bode.
However, as the season's progressed, Jake proved to be a man who is willing to do whatever it takes to protect his family, even if there's no blood relation.
Jake Crawford didn't make the best first impression on 'Fire Country.'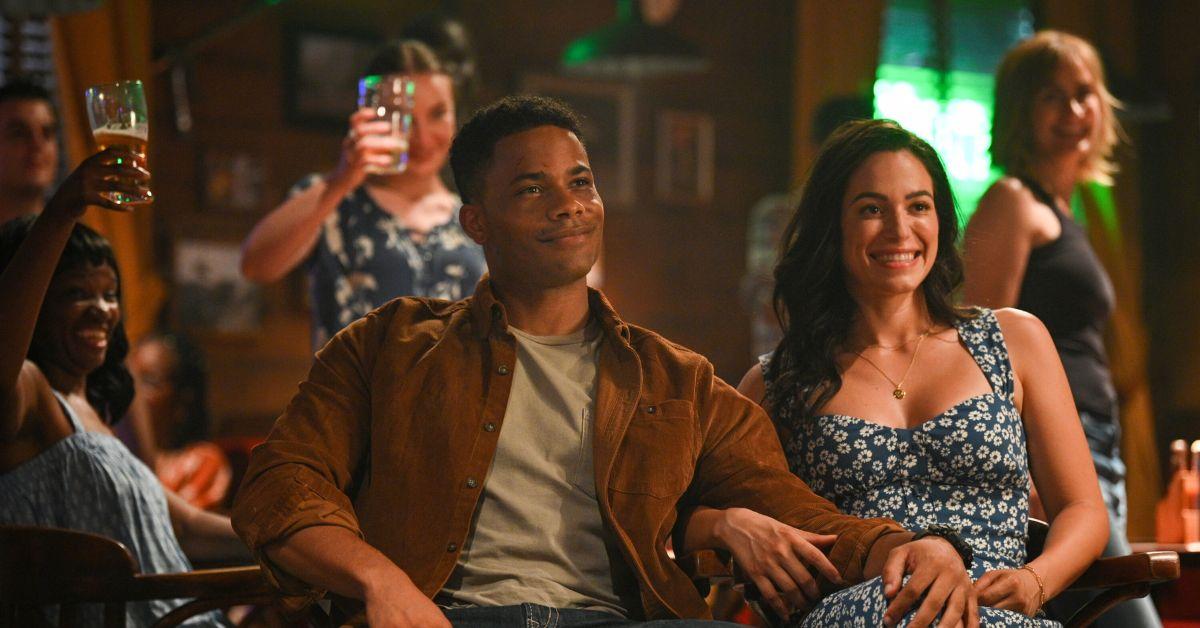 The first episode shows Jake not responding well after his now ex-girlfriend Gabriela (Stephanie Arcila) declares her love for him. It is then revealed that he has issues with relationships, and appears to be a player.
That thought only gets confirmed after Bode punches Jake in the face for breaking his late sister's heart the night she died.
Article continues below advertisement
Although Jake and Bode have a history that doesn't work in Jake's favor, he continued to badmouth Bode to people in his unit, including Gabriela.
Jake was also gutsy to do that considering Bode's father Vince Leone (Billy Burke) is the chief, and he broke his daughter's heart on the night she died in a car accident.
Thankfully, all was forgiven between Jake and Vince, and Jake even semi-mended fences with Bode as well. However, his slowly reviving friendship with Bode is not perfect, and like most friendships, something (or someone) can easily change how a growing friendship turns out.
Article continues below advertisement
Jake Crawford goes from heartbreaker to heartbroken as Season 1 of 'Fire Country' progresses.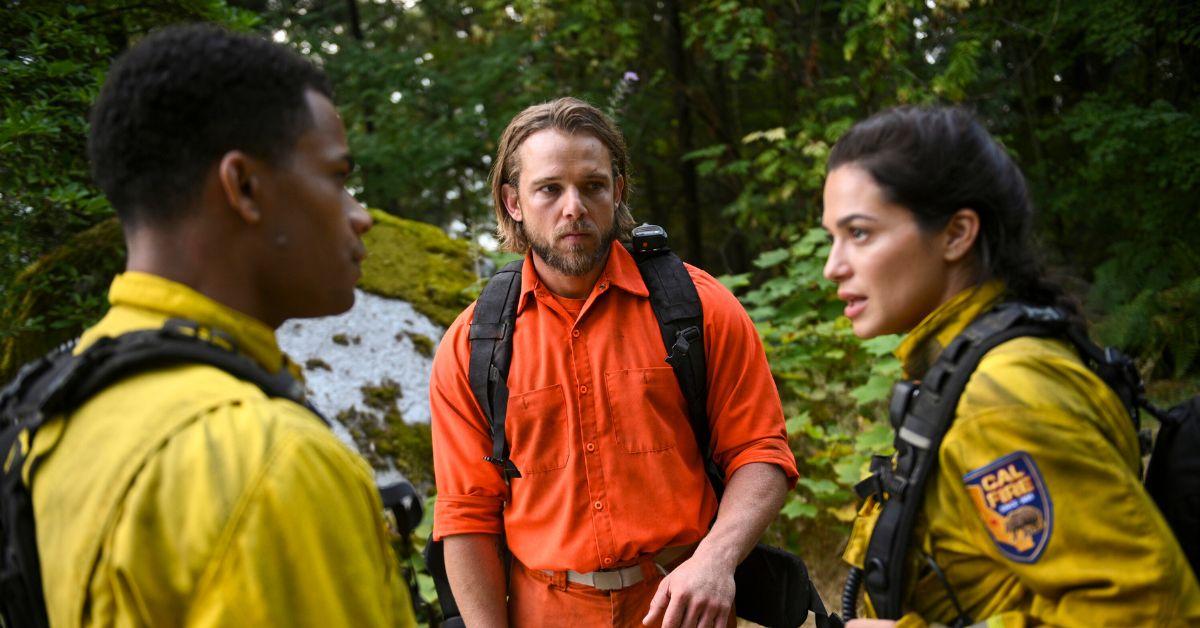 Chemistry can go a long way for people, and unfortunately for Jake, Bode and Gabriela had it from the moment they met. Gabriela herself tried to fight it, but in the end, she ended her relationship with Jake because of her feelings for Bode. Although Jake was clearly hurt, it seemed as if a part of him knew it would happen.
Article continues below advertisement
Instead of yelling in a fit of rage after Gabriela admitted her feelings for Bode, Jake took her hands, kissed them, and admitted to knowing how she truly felt. Unfortunately, even though he knew it, Jake was still clearly heartbroken. In fact, the last words Jake said after Gabriela told the truth were "I hate this."
Jake and Gabriela weren't on great terms following the breakup, but that was resolved in a heartbeat, and Jake even managed to save Bode from making a life-damaging mistake. Jake picked himself up after being heartbroken, and has since not gone down any dark paths, that we know of.
Article continues below advertisement
Jake Crawford's heart of gold in 'Fire Country' may have only been temporary.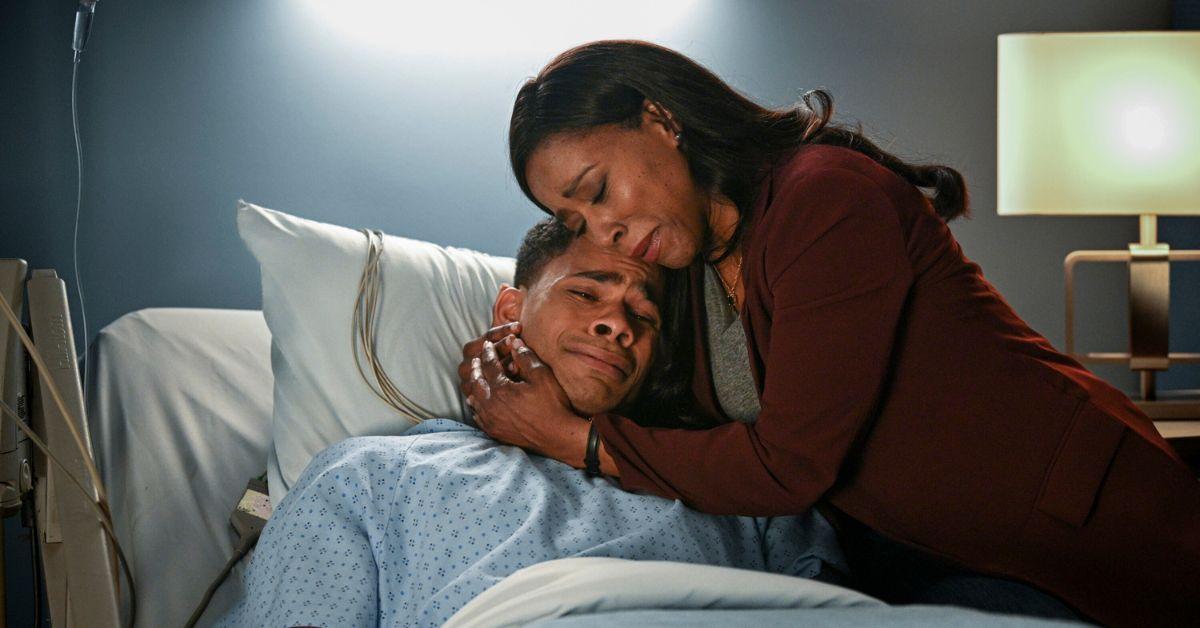 One of the nicest things anyone could do is step up and help someone in a time of need. That's exactly what Jake did, when he volunteered to donate a kidney to Sharon Leone (Diane Farr), Bode's mom.
Although all seemed perfect, both Jake and Sharon were heartbroken to learn that the transplant would no longer be possible. A heartbroken feeling returned to Jake, but that may now be the least of his worries.
An arson investigation was recently opened up, in which it appeared that Manny Perez (Kevin Alejandro) was a possible suspect. Sharon decided to do some investigating of her own. Out of all the firefighters, Jake was at the fire when it started.
Article continues below advertisement
Jake is now a firefighter who went from heartbreaker to heartbroken, and possible arsonist. Sharon claimed he fit the profile since he was at the scene of the crime and has "a hero complex." Jake's history with starting fires doesn't do well for his case either.
Did Jake start the fire? Was he really there when the fire started? Audiences will know soon enough.
Fire Country airs on Fridays at 9 p.m. EST on CBS. New episodes will return on March 31, 2023. Fans can also stream the show on Paramount+.