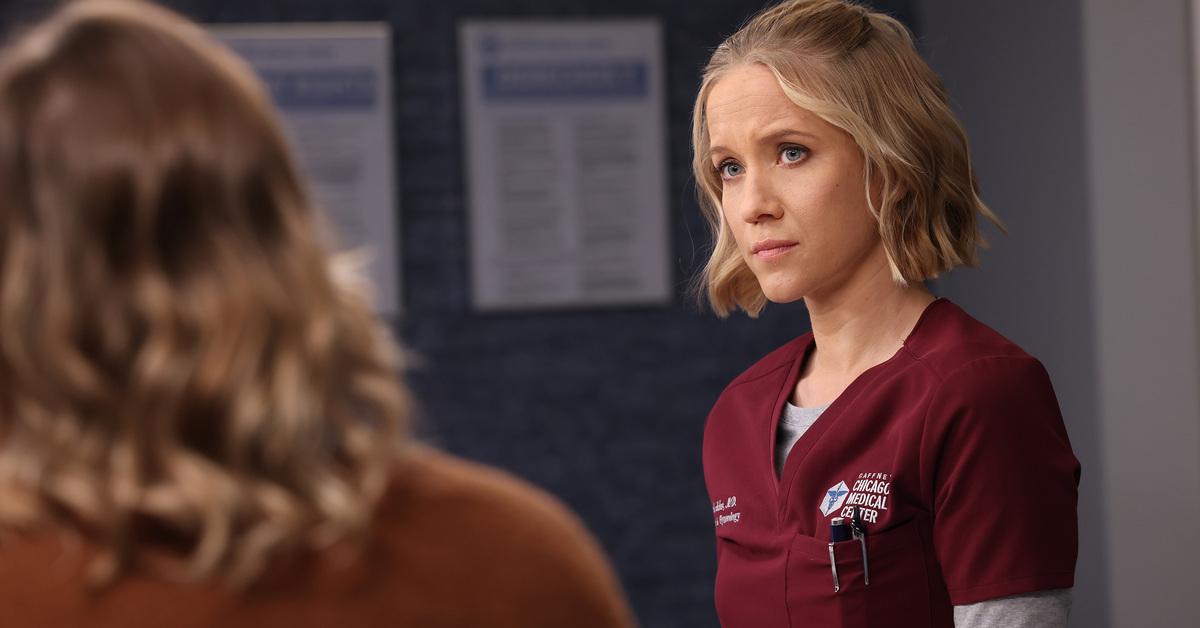 Jessy Schram Plays Dr. Hannah Asher on 'Chicago Med' — Here's Why She's Familiar
The actress who plays Dr. Hannah Asher on 'Chicago Med' probably looks familiar to many viewers of the NBC medical drama, and here's why.
Dr. Hannah Asher is the newest addition to Chicago Med — well, sort of. Dr. Asher is the newest main character on NBC's hit medical series, which is part of the hugely popular One Chicago franchise. She was added to the regular cast beginning with Season 7, Episode 17, "If You Love Someone, Set Them Free."
However, longtime viewers will remember that the character first appeared in Season 5.
Article continues below advertisement
During the fifth season, Dr. Asher was introduced as a drug addict and then it was revealed she also worked at Gaffney Chicago Medical Center! Dr. Will Halstead (Nick Gehlfuss) was the only person who knew the truth, and at first, he threatened to report her, but then they ended up in a whirlwind romance instead.
Viewers were surprised when Hannah resurfaced in Season 7, but it's not a total surprise, because the actress playing her is a TV veteran who's been in some great shows.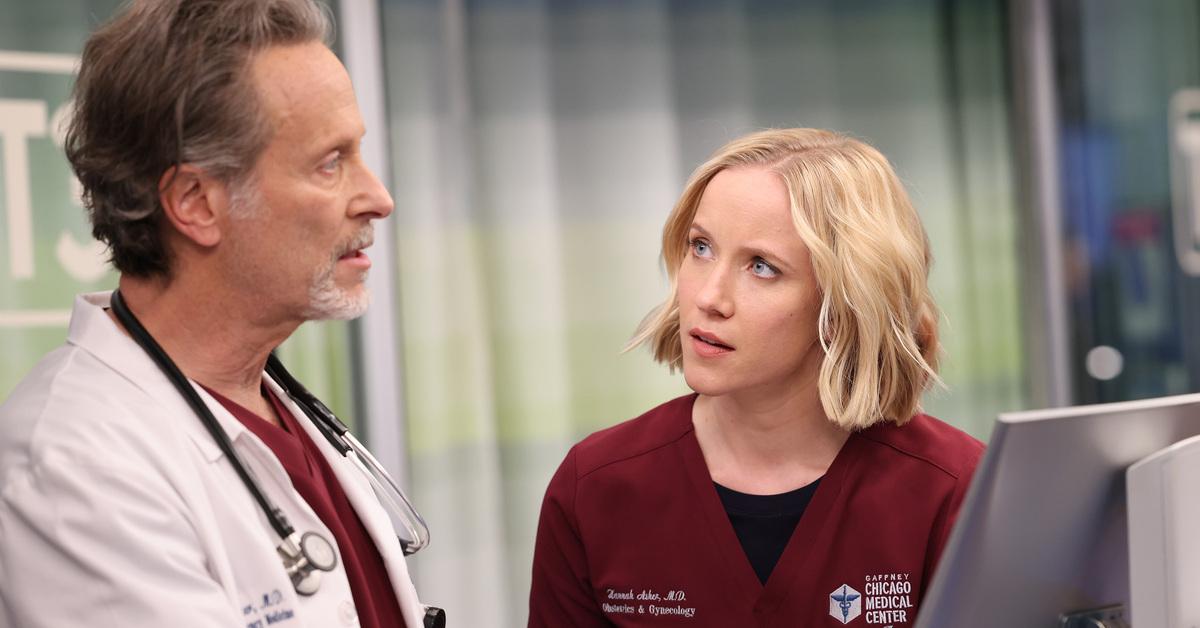 Article continues below advertisement
Who plays Dr. Hannah Asher on 'Chicago Med'?
Jessy Schram is the actress who plays Dr. Hannah Asher on Chicago Med, and it's a role close to home for her, because the actress was born in Illinois, according to IMDb.
Her acting career started at a young age, and as a young woman, she played a pivotal role in one of TV's most underrated shows. NBC's mystery series Life ran from 2007-2009 and starred Damian Lewis (Billions) as Charlie Crews, an LAPD detective who had been wrongly convicted of murder.
Jessy recurred as Rachel Seybolt, the only survivor of the murders and the key to helping Charlie prove his innocence. Rachel moved in with Crews in Season 2 and became like a surrogate daughter to him.
In the years since, the actress's profile on the small screen has continued to rise, and she's been working steadily on some pretty popular shows and some other underappreciated ones, too.
Article continues below advertisement
Where have 'Chicago Med' fans seen Jessy Schram before?
Chicago Med is the first medical drama that Jessy Schram has been a series regular on, however fans have seen her in a wide variety of other shows.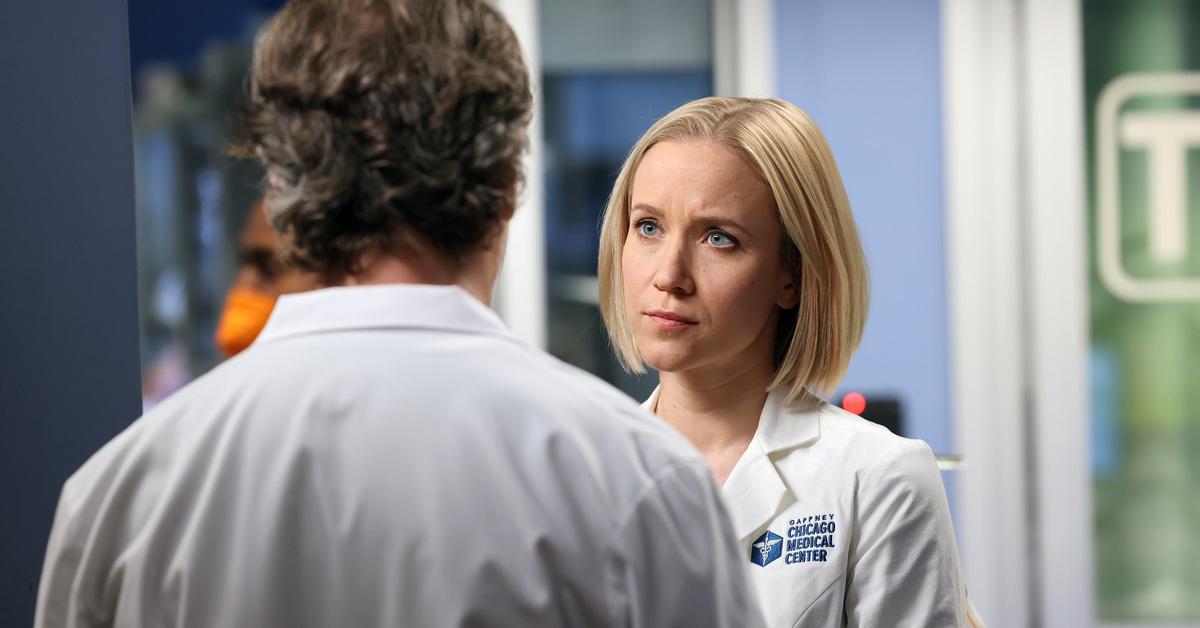 Article continues below advertisement
She appeared in four seasons of TNT's sci-fi drama Falling Skies as Karen Nadler, who was Hal Mason's ex-girlfriend before she became an alien overlord. Schram was a series regular in Season 1, recurred in Seasons 2 and 3, and guest-starred in Season 4 (when Karen was finally killed).
Schram recurred during Season 4 of Nashville as Cash Gray, a singer-songwriter who struck up a friendship with Maddie Conrad (Lennon Stella). In real life, Schram is also a singer and songwriter; you can find some of her music on iTunes!
The actress also has a devoted fan following for her numerous appearances in Hallmark Channel movies. She appeared in the Jane Doe series as Susan Davis and most recently starred in 2021's Time for Them to Come Home for Christmas.
Now that she's a main cast member on Chicago Med, though, fans will mostly be seeing her Wednesday nights on NBC, as Dr. Asher tries to make her second stay at the hospital turn out better than her first.
Chicago Med airs on Wednesdays at 8 p.m. EST on NBC.