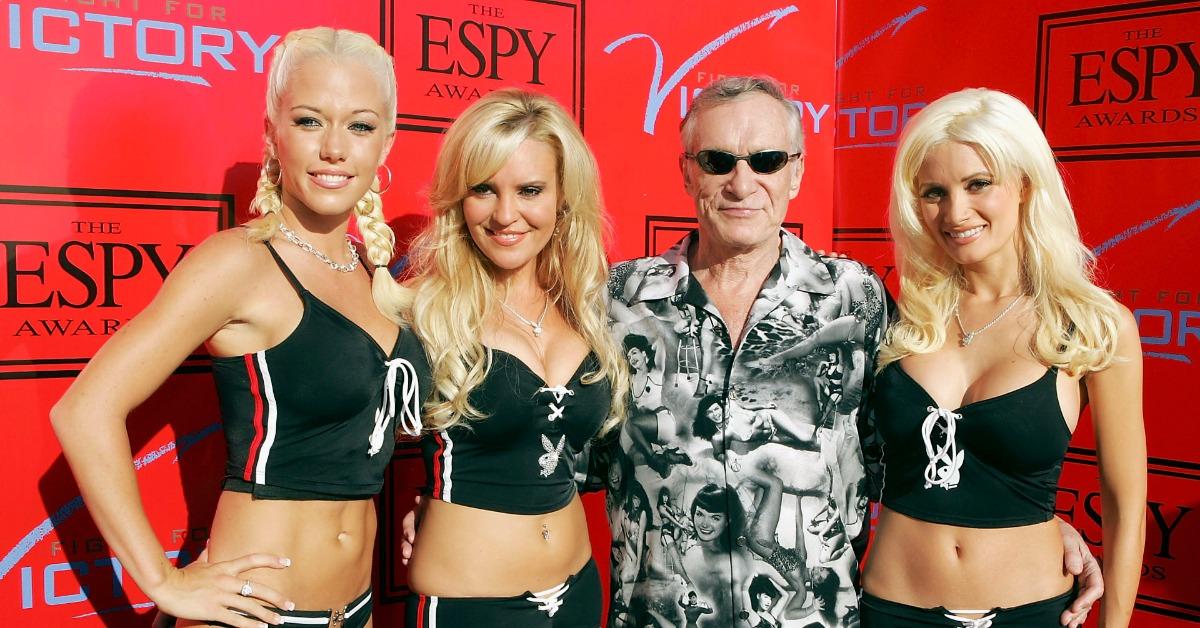 Hugh Hefner Controlled 'Playboy' Magazine for Decades
'Secrets of Playboy' details alleged crimes at the Playboy Mansion, but now that Hugh Hefner is dead, who runs the 'Playboy' magazine?
Although Hugh Hefner is still known as the powerhouse behind Playboy magazine and Playboy Enterprises, he wasn't as involved in the magazine at the time of his 2017 death. Those who have started watching the A&E docuseries Secrets of Playboy want to know who actually runs Playboy now, in 2022.
Article continues below advertisement
In the docuseries, former Playboy Playmates and even Playboy Mansion employees speak on their experiences with the company and with Hugh himself. Many of the allegations brought against Hugh and those in his inner circle are serious, but he was never convicted of any of the alleged crimes before his death. Now, many continue to have unanswered questions.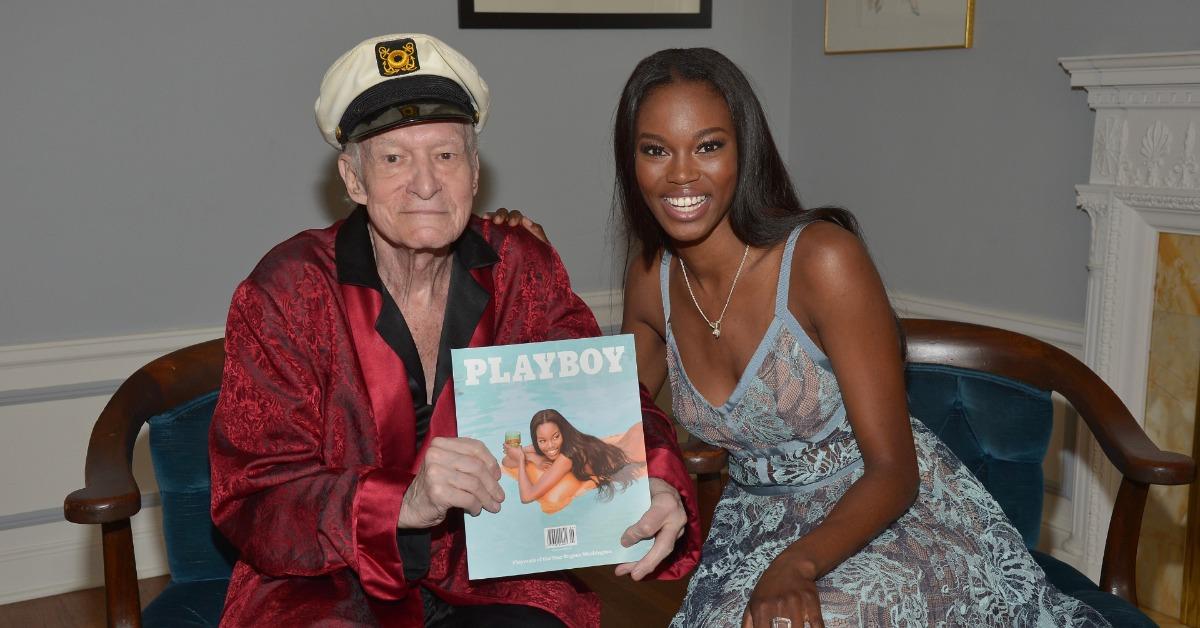 Article continues below advertisement
Who runs 'Playboy' now?
In 2016, Hugh's son, Cooper Hefner, took over for his father as the magazine's chief creative officer. He brought full-frontal nude images back to the magazine, which it had refrained from publishing in recent months, and he oversaw the first transgender woman featured as a Playboy centerfold.
He was also the Chief of Global Partnerships for Playboy Enterprises for a short time before he stepped down from that role to launch a millennial-centered digital platform called HefPosts, which was later renamed StagDaily.
Article continues below advertisement
In 2020, CEO of Playboy Enterprises Ben Kohn announced the magazine would switch to an online-only format. It's run by a team of editors and writers, but Ben remains the CEO of the company at large.
The Hefner family is no longer affiliated with the magazine. It's instead controlled by the private-equity firm Rizvi Traverse, which now has a majority owner stake in the company.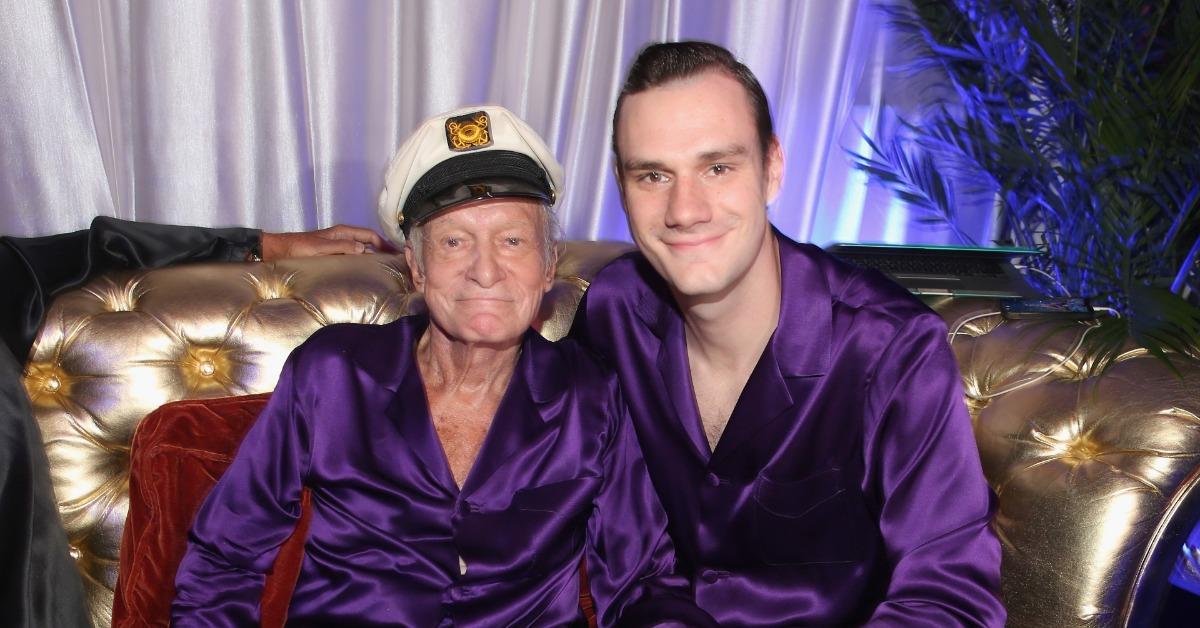 Article continues below advertisement
Hugh Hefner's family was part of the business.
There was a time when Playboy was almost like a family business. When Hugh was alive and still an everyday part of the magazine, some of his adult children helped in different ways. Hugh's daughter Christie Hefner was once president and then CEO of Playboy Enterprises. She was also in charge of launching Playboy.com.
Hugh's son Cooper had a role in the company and the magazine as well before he stepped down. However, Hugh's youngest son, Marston, did not become part of the family business. There's no record of Hugh's oldest son, David, being part of Playboy Enterprises or the magazine, either.
Article continues below advertisement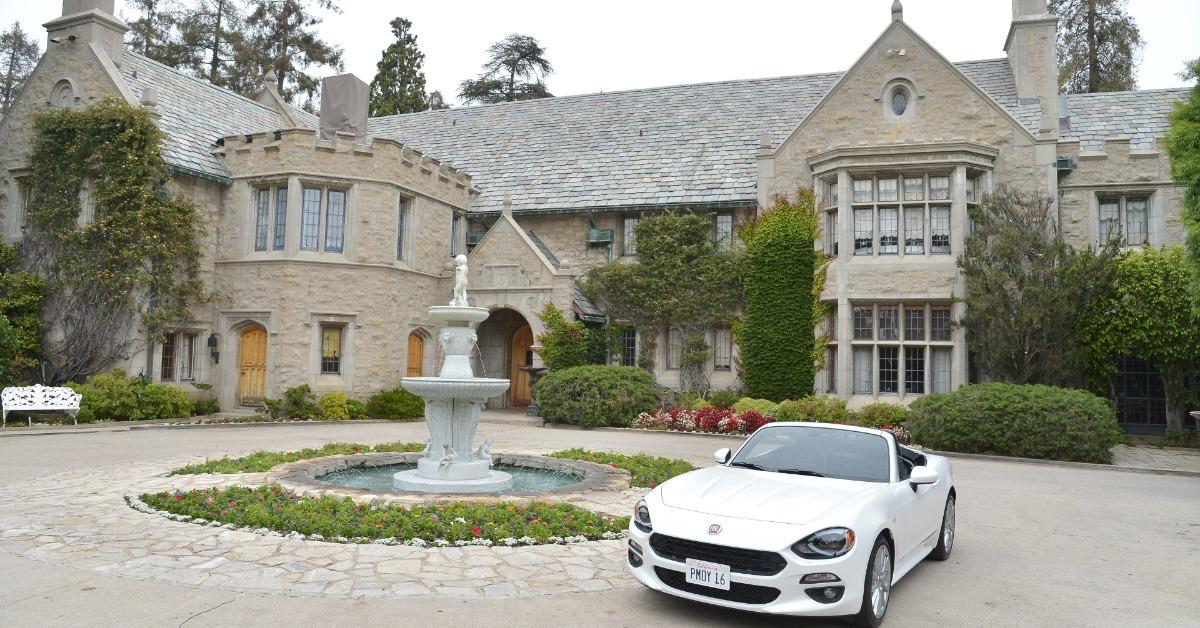 The Playboy Mansion is now owned by someone outside of the Hefner family.
While Secrets of Playboy gives plenty of details about the magazine's heyday and how infamous the Playboy Mansion still is, it's safe to say that era is completely over. Not only is the magazine no longer controlled by the Hefner family, but the Playboy Mansion was sold in 2016 to Hostess brands owner Daren Metropoulos for $100 million.
"For the last 45 years, Mr. Hefner has imbued the estate with a rich and storied legacy," Daren said in a statement. "The property's heritage is not only that of a famous address, it is a true masterpiece in design, constructed by a noted architect for a family who played an important role in the development of Los Angeles in the early 20th Century."
Watch Secrets of Playboy on Mondays at 9 p.m. EST on A&E.