Apollo Nida Had a Guest Spot on 'RHOA' Years After Going to Jail — Why Was He Arrested?
Apollo Nida starred on 'The Real Housewives of Atlanta' with his ex-wife, Phaedra Parks, before he was arrested. See why Apollo went to jail.
For the last few years, The Real Housewives of Atlanta star Sheree Whitfield has publicly shared her experiences with dating someone behind bars. In case you forgot, Sheree began dating Tyrone Gilliams while he served time in prison for security and wire fraud schemes. However, when the She By Sheree founder returned to RHOA Season 14, she revealed that her union with Tyrone wouldn't last much longer.
Article continues below advertisement
Throughout Season 14, fans watched Sheree cry over Tyrone and question his motives for their relationship. In the penultimate episode, "It's Expensive to Be She," Sheree reached out to Bravo's original "prison bae" Apollo Nida for advice on how she should handle Tyrone moving forward. Sheree also asked the former househusband to model in her much-anticipated fashion show.
Apollo and Sheree filmed their scene together following Apollo's prison time, which began when he and his ex-wife, Phaedra Parks, starred in the series. Here are all the details on his sentence and why Apollo went to jail.
Article continues below advertisement
So, why did Apollo go to jail?
Apollo went to jail in Atlanta in January 2014. The former personal trainer's crime collaborated with others to create a money laundering scheme that included Apollo stealing over 50 identities to "funnel" money through bank accounts for personal gain. According to CNN, the crime lasted four years before police arrested anyone. Throughout Apollo's legal troubles, Phaedra maintained her innocence and stated she had no idea what her husband and the father of her children — Ayden and Dylan — did behind her back.
Article continues below advertisement
In May 2014, Apollo pleaded guilty to conspiracy to commit mail, wire, and bank fraud, and a judge sentenced him to 96 months, or eight years, in prison. While in court, he profusely apologized for his role in the crime.
"[I take] full responsibility for his actions," Apollo stated in court, per The Daily Dish. "It was a dumb situation I put myself in...it's my fault at the end of the day. I got sucked in and engulfed and lost sight of things."
Article continues below advertisement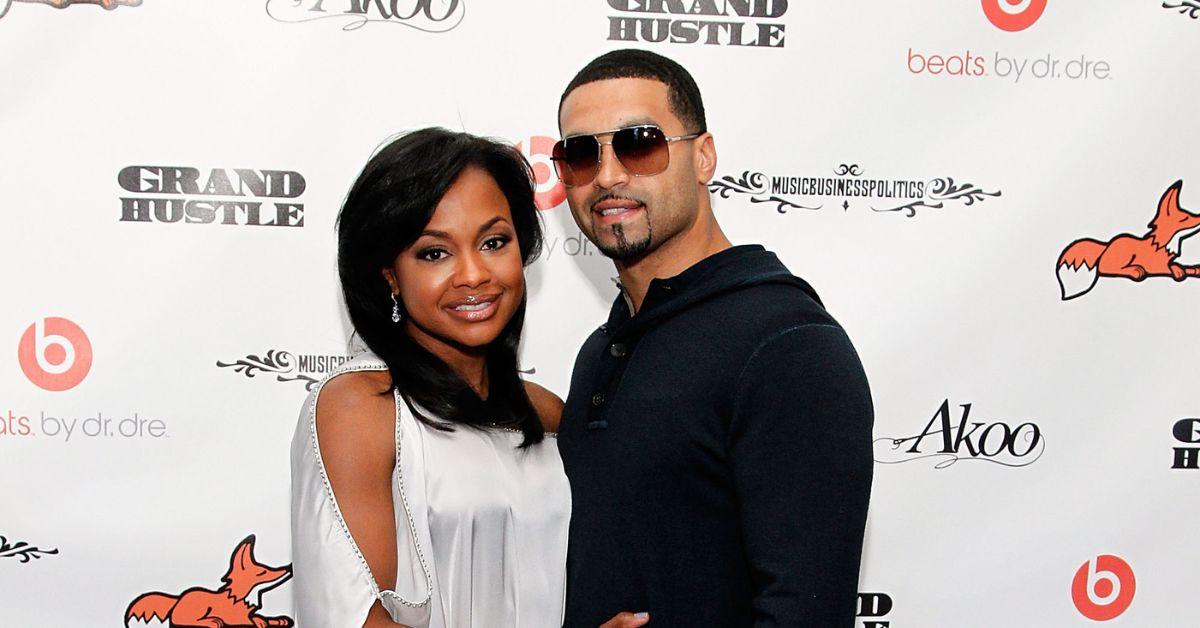 Phaedra Parks filed for divorce when Apollo Nida went to jail.
Many RHOA fans saw Apollo and Phaedra's marriage crumble while Apollo waited for his sentencing. Before he went to prison, he accused Phaedra of cheating on him with a man nicknamed "Mr. Chocolate." Apollo also believed his wife vanished with their kids during his tumultuous time. When Apollo left Georgia for prison in September 2014, he didn't include his estranged wife as one of his supporters.
Article continues below advertisement
"I have finally arrived at the penitentiary," he said in a video message, per The Daily Dish. "I am about to go asunder. Thank you for the support and prayer. Stay tuned. And you'll hear from me shortly."
One month after Apollo started his prison sentence in Lexington, Ky., Phaedra filed for divorce after five years of marriage. However, the divorce proceedings continued for multiple years. During that time, Apollo served time in prison while Phaedra briefly discussed the divorce on RHOA, including telling her former friend, Porsha Williams, that her divorce was final.
Article continues below advertisement
"I found out my divorce is final," Phaedra told Porsha. "I wanna raise strong, Black men, and what was going on in my home was not the best atmosphere for children."
While the marriage seemed over for Phaedra, a judge had other plans after Apollo's legal team appealed the divorce. According to his reps, Phaedra made several errors in the court documents, which included misspelling Apollo's last name and informing him that he could attend the court hearings from prison.
Article continues below advertisement
After seeing the mistakes, a judge reversed the divorce, and they had to return to court. Finally, in July 2017, Phaedra and Apollo officially divorced.
Following their split, Apollo and Phaedra remained cordial for Ayden and Dylan's sake. In 2019, Apollo was released from prison after serving five years of his sentence.
Catch new episodes of The Real Housewives of Atlanta Sunday nights at 8 p.m. on Bravo.