Phaedra Parks and Apollo Nida Dated On and Off Before 'RHOA' — Their Relationship Timeline
Phaedra Parks introduced the world to her and Apollo Nida's marriage on 'The Real Housewives of Atlanta.' Inside their complete relationship timeline.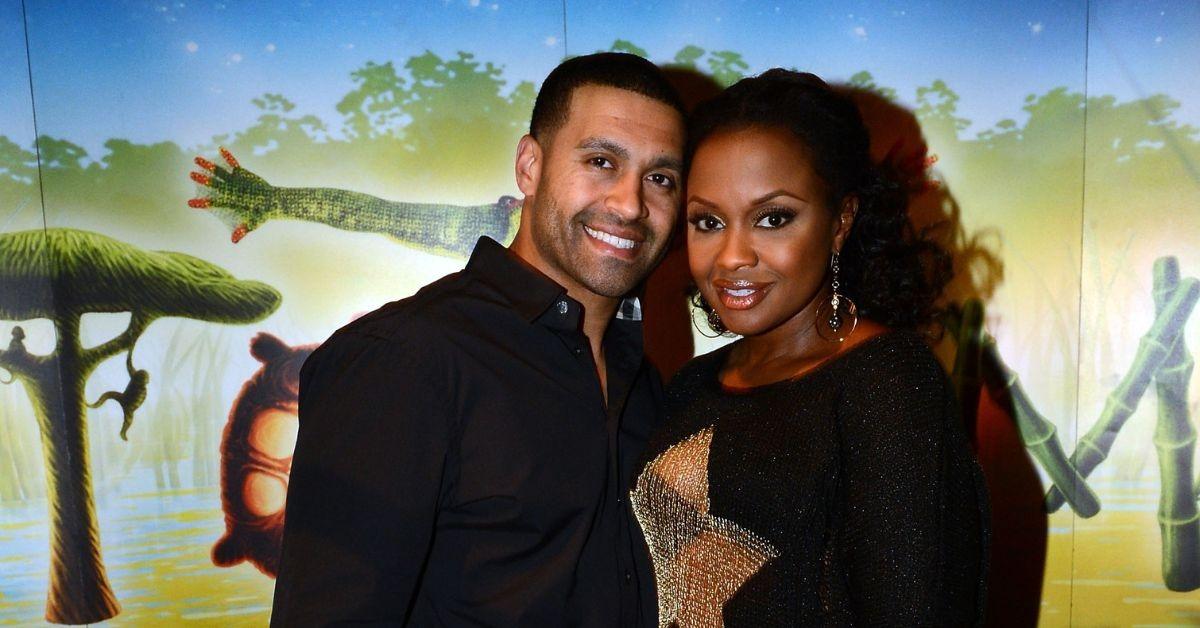 After working as a high-profile attorney for stars like Bobby Brown and Michael Jackson, Phaedra Parks accepted her peach on The Real Housewives of Atlanta. From the beginning, many viewers became entranced by the self-proclaimed "Southern Belle's" wit, humor, and ability to read her co-stars at the drop of a hat.
When fans weren't waiting to hear what came out of Phaedra's mouth next, others obsessed over the Georgia native's gorgeous family. For multiple seasons, fans watched Phaedra build her family with her husband, Apollo Nida. Unfortunately, many of those same fans saw the couple's marriage unravel in front of the cameras.
Article continues below advertisement
In August 2022, Apollo commented on his and Phaedra's romance years after their very public divorce. But, before we dive into what Apollo said, let's take a look back at Phaedra and Apollo's relationship timeline.
1995
Phaedra and Apollo's love story began long before Bravo made them one of reality TV's "it" couples. The pair met in a setting fit for a '90s rom-com: on the I-285 highway in Atlanta.
"He saw me, flagged me down, we met, and he followed me home and walked up to my doorstep and said, 'Hey, I want you to be my girlfriend,'" Phaedra told the DailyMail in 2019. "And so that's how we got together. Apollo was extremely nice, always very generous, just a good guy."
The early 2000s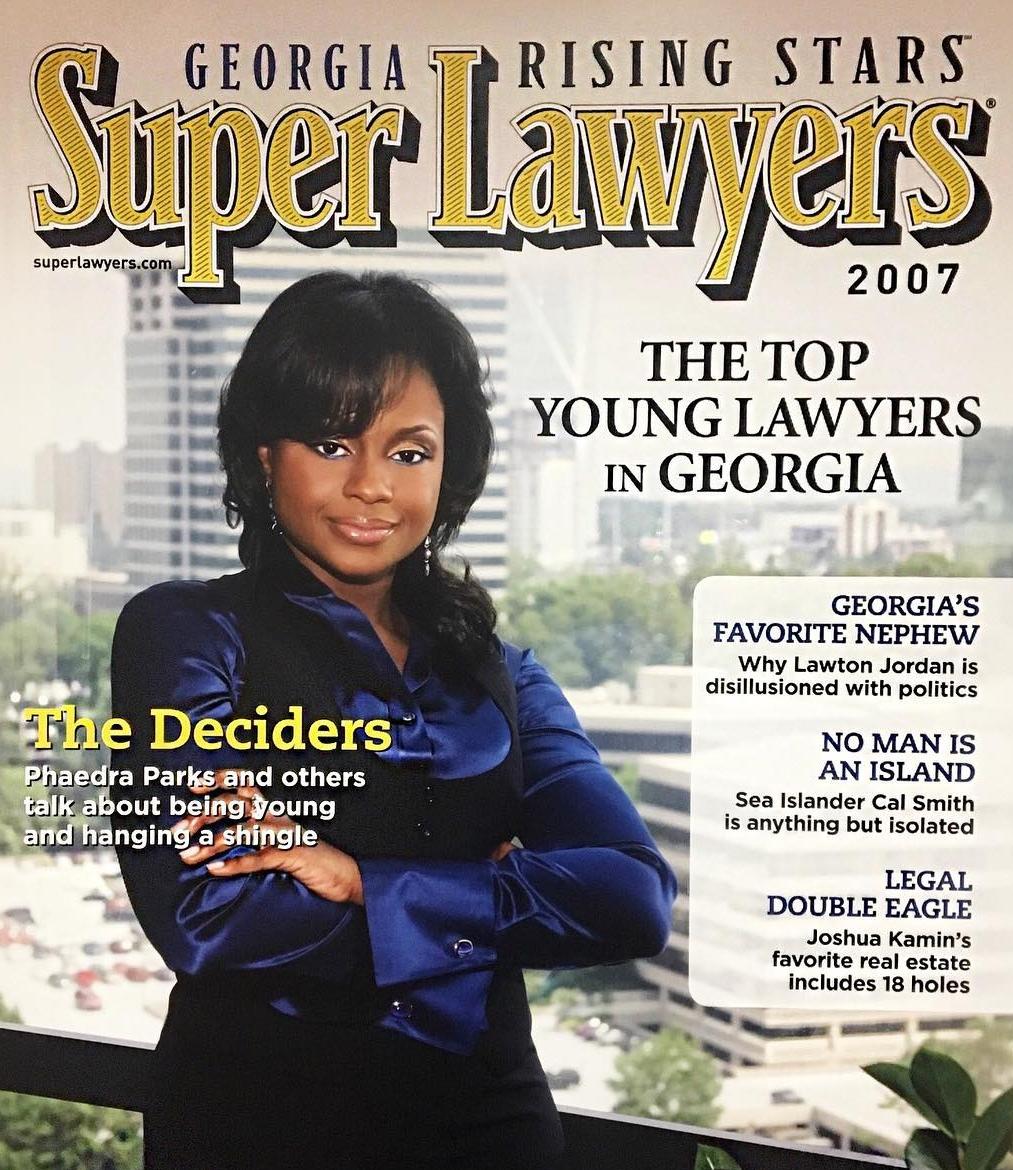 After meeting on the highway, Phaedra and Apollo began an on-again, off-again relationship that spanned most of the 2000s. While Phaedra climbed up the corporate ladder as a University of Georgia law student, her beau found himself on the other side of the law. During one of their breaks, Apollo was arrested for car theft and received a six-year sentence.
Despite Apollo's arrest, he and Phaedra remained close and wrote to each other while he was in prison. Once his sentence ended, the fitness trainer reconnected with his old flame.
"I was the first person he went to. He came to my job, and he said to my receptionist that he wanted to take me to lunch," Phaedra said of Apollo. "I was out of the country, and he brought me some flowers. And so that's how we started dating again."
Phaedra shared that she and Apollo began discussing their future together. "I thought he was changed, I honestly did; he seemed like he had matured a lot," she said. "He was very focused on settling down and having a family, he was still very much in love with me, and I thought he was still cute. I just knew we always had a true connection and had known each other for over a decade."
Article continues below advertisement
November 2009 - October 2010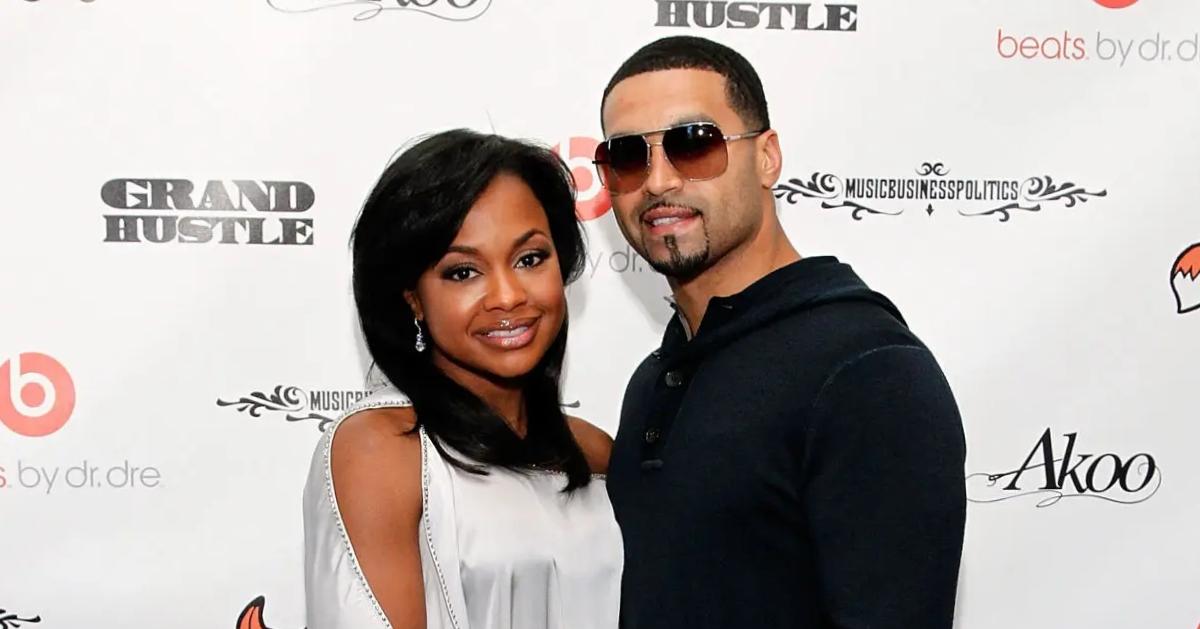 On Nov. 1, 2009, Phaedra and Apollo married in a private ceremony in the Buckhead area of Atlanta. According to the gossip website Straight from the A, the event included several notable public figures from the city, like RHOA alum Dwight Eubanks.
Shortly after Phaedra and Apollo's wedding, the couple received an offer to join Season 3 of RHOA. Phaedra came in with Cynthia Bailey when Lisa Wu and DeShawn Snow left the series in Seasons 1 and 2. During Phaedra's initial season, she was pregnant with her and Apollo's first son, Ayden Adonis.
While documenting her pregnancy and Ayden's birth, Phaedra got caught lying when the group asked her about Ayden's due date. She reportedly lied to cover up the fact that she and Apollo married when she was already pregnant.
Article continues below advertisement
2012
In 2012, Apollo and Phaedra returned for RHOA Season 5, which was current Housewife Kenya Moore's first season. As the season progressed, Kenya went from being friends with the couple to a scorned enemy. When Kenya asked Phaedra and Apollo to compensate her for helping with their "donkey booty" workout video, they stopped speaking. Phaedra began questioning Kenya's mental health, comparing her in one scene to "how bipolar people act." Phaedra also accused Kenya of being a "whore" and overly flirtatious with Apollo.
Once the season wrapped, Kenya defended herself at the RHOA Season 5 reunion and said she never had inappropriate feelings for Apollo. She also warned Apollo to "stop texting me," to which Apollo claimed Kenya told him via text, "I can do for you what your wife won't do." The "Textgate" rumors between Apollo and Kenya lasted well into Season 6.
Article continues below advertisement
May 2012 - 2013
Despite Kenya's accusations, Apollo and Phaedra attempted to make their marriage work. On May 8, 2012, they welcomed a second child — Dylan. Like Ayden, Phaedra documented Dylan's birth on the show, with her former friend Kandi Burruss by her side. Before Dylan was born, Phaedra started mortician school in Alabama, continued running her law firm, and filmed RHOA.
Article continues below advertisement
Around the same time, Apollo informed her that a warrant was out for his arrest. He claimed the charges were from his business dealings. Still, Phaedra later discovered he stole thousands of dollars in a money laundering scheme. According to the DailyMail, Apollo worked with others to "cash U.S. Treasury checks and pension fund checks from Delta Airlines, before funneling the money through bank accounts using over 50 stolen identities and filing fake tax returns, among other things."
"Once I worked out he hadn't been truthful with me, I could no longer support him," Phaedra said of Apollo. "To do something this crazy when there's no rhyme or reason to do it, he was financially set; he did not think about me or his sons. It was very selfish. He broke the law to be flashy, to impress people."
Article continues below advertisement
January - October 2014
In January 2014, Atlanta police arrested Apollo for his role in the money laundering acts. That May, he pleaded guilty to bank fraud and identity theft, per People. Following his plea, a judge sentenced him to 96 months (eight years) in prison. Apollo accepted the sentence and entered Fort Dix Correctional Facility in New Jersey in July 2014.
Article continues below advertisement
Before Apollo went to prison, his and Phaedra's marriage was already on the rocks. During RHOA Season 7, he accused Phaedra of cheating on him with a man named "Chocolate." Several of Phaedra's cast members, including Kandi, disagreed with her choice not to allow her children to see Apollo in prison. However, the Marriage Boot Camp alum ultimately chose what she felt was best for her and her kids. In October 2014, Phaedra filed for divorce from Apollo after five years of
"[She] has retained an attorney with the intent of amicably ending her marriage," Phaedra's rep told E! News in October 2014, per The Daily Dish. "She is now putting all of her energy into ensuring the well-being of her two children and making decisions that are in their best interests. This situation has put a tremendous strain on Phaedra and her family, and she is working hard to bring back a sense of normalcy to everyone's lives."marriage.
Article continues below advertisement
September 2017
Phaedra and Apollo's divorce took up much of her story on RHOA. During her final few seasons on the show, she juggled her hectic career with being her boys' sole provider while Apollo was in prison. Although Phaedra, who is notoriously private about her personal life, didn't divulge all of the details about the divorce, she brought the cameras along when she took Ayden and Dylan to visit Apollo in prison in Season 8. After nearly three years separated, Apollo and Phaedra's divorce was finalized in September 2017.
Article continues below advertisement
June - August 2019
In June 2019, officials released Apollo early from his eight-year prison sentence. By the time he returned home, Phaedra had already lost her peach on RHOA. The reality star got fired from the show after accusing Kandi of attempting to drug and sexually assault Porsha Williams. After exiting RHOA, Phaedra tried to stay out of the limelight. Apollo, however, had other plans in mind.
Following his release, Apollo posted a photo of Dylan and Ayden on Instagram, accusing Phaedra of keeping the boys away from him since becoming a free man.
"DON'T WORRY!" Apollo wrote along with the photo. "We will be together soon, no matter what, she can't keep us apart. The fight will not stop to be a good DAD!!! There's not a day that goes by [that] I don't think of the 2 of u. LOVE AND MISS YA SO MUCH."
Article continues below advertisement
June 2022
As of this writing, Phaedra still has primary custody of Ayden and Dylan. But, since Apollo's prison release, he's seen his sons on various occasions. On Apollo's Instagram account, fans can see several moments with him and the boys.
Outside of their children, Phaedra and Apollo have moved on from each other. In 2019, Phaedra started dating actor Medina Islam, who she met on the dating app Raya. The pair dated for more than a year and even appeared on Marriage Boot Camp: Hip-Hop Edition. Unfortunately, they broke up in 2020 after filming the season.
Article continues below advertisement
Apollo also started dating someone new during his prison sentence. In RHOA Season 9, his girlfriend, Sherein Almufti appeared on the show to defend Apollo against Phaedra at Kandi's Old Lady Gang opening. The couple is reportedly still going strong, which Phaedra doesn't seem to mind. The Real Housewives Ultimate Girls Trip star said she and Apollo are only friends and focused on co-parenting their sons.
"Apollo and I, obviously, have these wonderful two young men," Phaedra said on a June 2022 episode of Watch What Happens Live. "So, we get along very well. I just spoke to him 10, 15 minutes ago. Yeah, we have a good relationship. We co-parent very well."
Article continues below advertisement
August 2022
Although Phaedra stated she and Apollo's relationship is on good terms now, she may have already changed her tune. In August 2022, Apollo made a cameo on RHOA and briefly discussed his and Phaedra's marriage. While giving Sheree Whitfield advice on her relationship with her former "prison bae" Tyrone Gilliams, Apollo shared how heartbroken he was when Phaedra didn't stand by him during his prison sentence.
Article continues below advertisement
"It was a little rough," Apollo told Sheree, per People. "When my ex left me, she left me to basically die. Phaedra left me to basically rot. When it first happened, she wasn't there. My sentencing, she wasn't there. My self-surrendering, she wasn't there. Basically not allowing me to see my children. There were a lot of things that showed me that she wasn't there for me."
Article continues below advertisement
Even though Apollo's wounds from their divorce might be fresh, Phaedra said after the show aired that she's not upset by him filming alongside her former co-stars. However, she admitted she doesn't know the reasoning behind his friendship with Sheree.
"I don't know," Phaedra informed The Daily Dish of Sheree and Apollo. "I don't know about that. I tend to mind the business that pays me, and since he's not one of the businesses that pays me, what he does when he's not around me and my kids is none of my business."