People Spark More Hate Over Chrissy Teigen Following Release of Baby Wagon
Why do people hate Chrissy Teigen so much? The TV celebrity released a new baby wagon that was review-bombed by angry folks on the internet.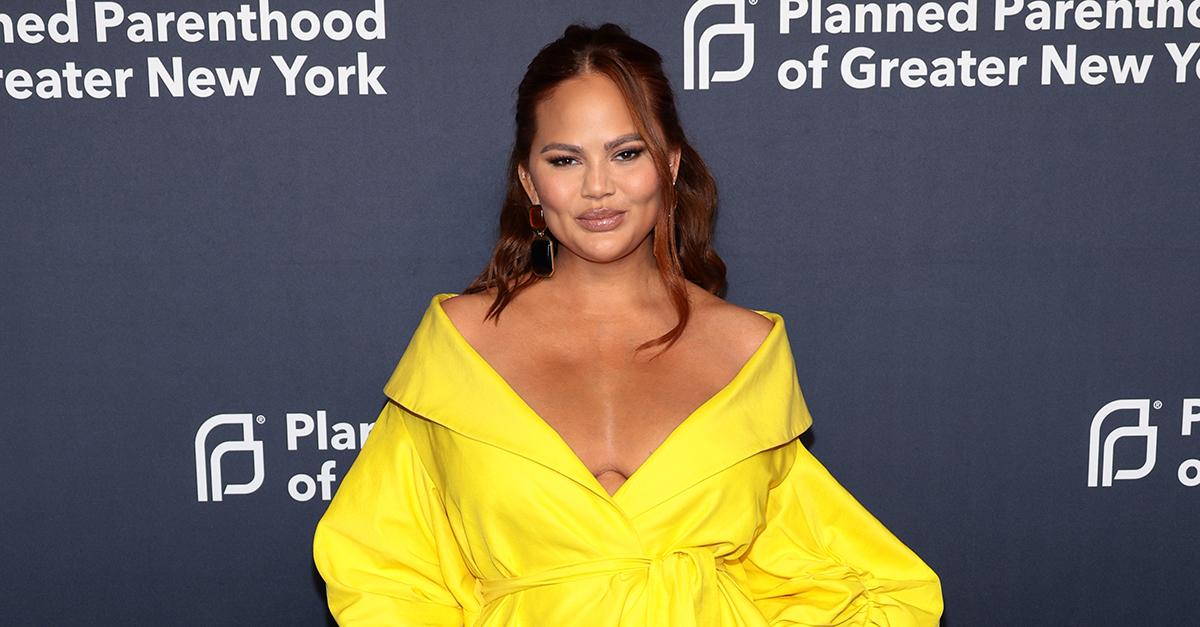 Whether it's through old tweets that come back to haunt someone, fresh new controversies, or even the lingering presence of conspiracy theories hanging over someone's head, celebrities can't escape hate on the internet for very long. It can be difficult for folks to completely divorce a famous personality from shady pasts or controversial posts, especially when folks like Logan Paul and Colleen Ballinger make it so difficult for us to forget their past transgressions by refusing to take accountability.
Article continues below advertisement
But even if a celebrity does find it in them to make a heartfelt apology, trying to shed your past on the internet still isn't easy when folks establish their own image of you based on the past. In fact, people may even find ways to hate a famous person's future career moves.
For instance, popular model Chrissy Teigen finds herself as the target of hate once again. As of 2023, she still finds herself mocked due to past transgressions and conspiracy theories. Why do people hate Chrissy Teigen so much?
Article continues below advertisement
Why do people hate Chrissy Teigen? Let's break it down.
In August 2023, Chrissy Teigen once again found herself the target of online hate after her newly-designed stroller wagon was released on Wonderfold. According to TMZ, Chrissy's limited edition W4 Petal Pop Stroller Wagon received several 1-star reviews from angry folks on the internet, who claim they will never buy another Wonderfold stroller if Chrissy Teigen is still involved with the brand.
Harsh claims, to be sure, but Chrissy hasn't exactly made it difficult for people to feel this way.
Over the years, Chrissy has sparked a number of feuds with multiple celebrities, including multiple child stars. In 2013, she called child actress Quvenzhané Wallis "cocky" during that year's Oscars show. She's also instigated conflicts with stars like Farrah Abraham, Tyra Banks, and Katie Cassidy, just to name a few.
Article continues below advertisement
In 2021, it was also revealed that Chrissy threw online harassment at celebrity Courtney Stodden when the latter was just 16 years old, leading to Chrissy getting canceled on the internet for some time.
Folks have also previously unearthed old tweets of Chrissy's that many have criticized as homophobic, transphobic, and generally spiteful toward other celebrities.
Article continues below advertisement
Interestingly enough, Chrissy's gotten hate from alt-right pundits as well. In May 2023, people lobbied hate at Chrissy over her perceived connection to "Pizzagate", a right-wing conspiracy theory that suggests that several Democratic US government officials and outspoken Democratic candidate supporters like Chrissy were involved with a sex trafficking ring during the 2016 Presidential election. Though Pizzagate was widely disproved, the conspiracy is still being used against Chrissy to this day.
Whether she's being called out for her problematic feuds and statements or being falsely accused of major government scandals, Chrissy Teigen can't catch a break with anybody. If there's one thing we can agree on with Chrissy, however, it's that her new stroller wagon is ridiculously overpriced.