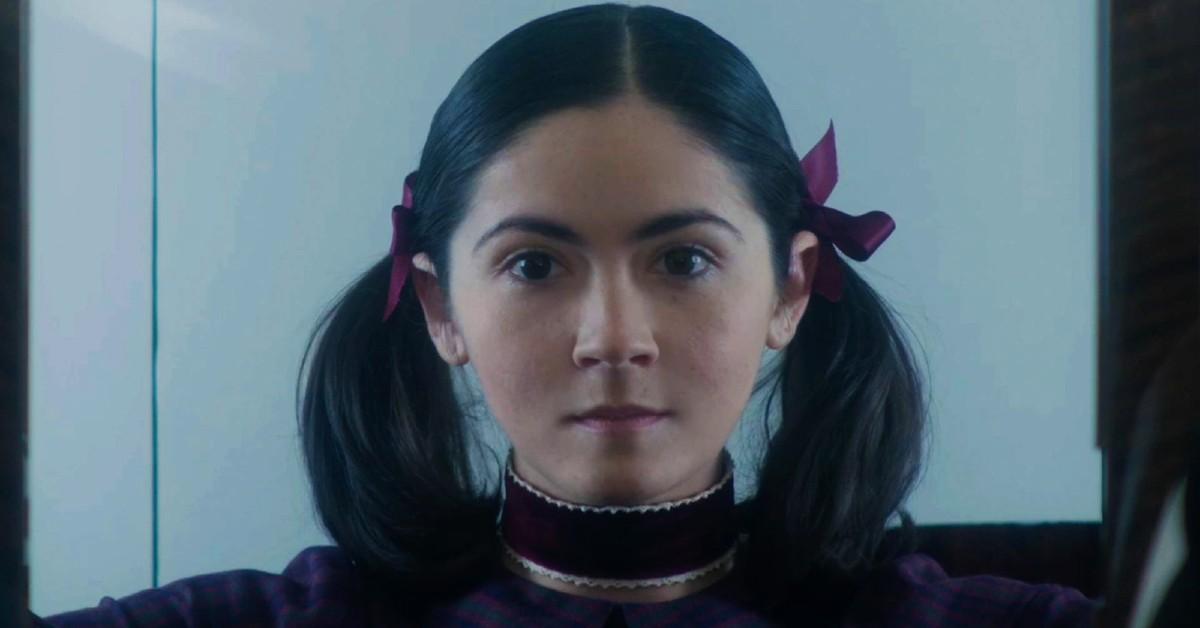 Why Does Isabelle Fuhrman Still Look Young in 'Orphan: First Kill'? Let's Discuss the Movie Magic
'Orphan: First Kill' is finally here, and 25-year-old Isabelle Fuhrman still looks like a young little orphan girl. How did they do it?
Calling all horror buffs! Remember that twisty, disturbing movie from 2009 called Orphan? From director Jaume Collet-Serra, the film follows a couple (Vera Farmiga and Peter Sarsgaard) devastated by the loss of their unborn baby who then decides to adopt a child from an orphanage. They stumble upon a strange little girl named Esther (Isabelle Fuhrman), who soon reveals that she's anything but sweet, innocent, and, well, prepubescent.
Article continues below advertisement
Since it's been over a decade since the release of Orphan, we don't mind spoiling the end for you. See, Esther isn't really an orphan little girl. She's a murderous 33-year-old imposter with a rare form of proportional dwarfism. Back in the '00s, this twist was truly gag-worthy, and we're still not over it — which makes 2022's Orphan: First Kill an exciting endeavor.
Orphan: First Kill acts as a prequel to 2009's Orphan, and Isabelle Fuhrman (The Novice) nails the inherent creepiness of Esther once again. And yes, the actress is 25 now. So, how does she still look so young in Orphan: First Kill?
Article continues below advertisement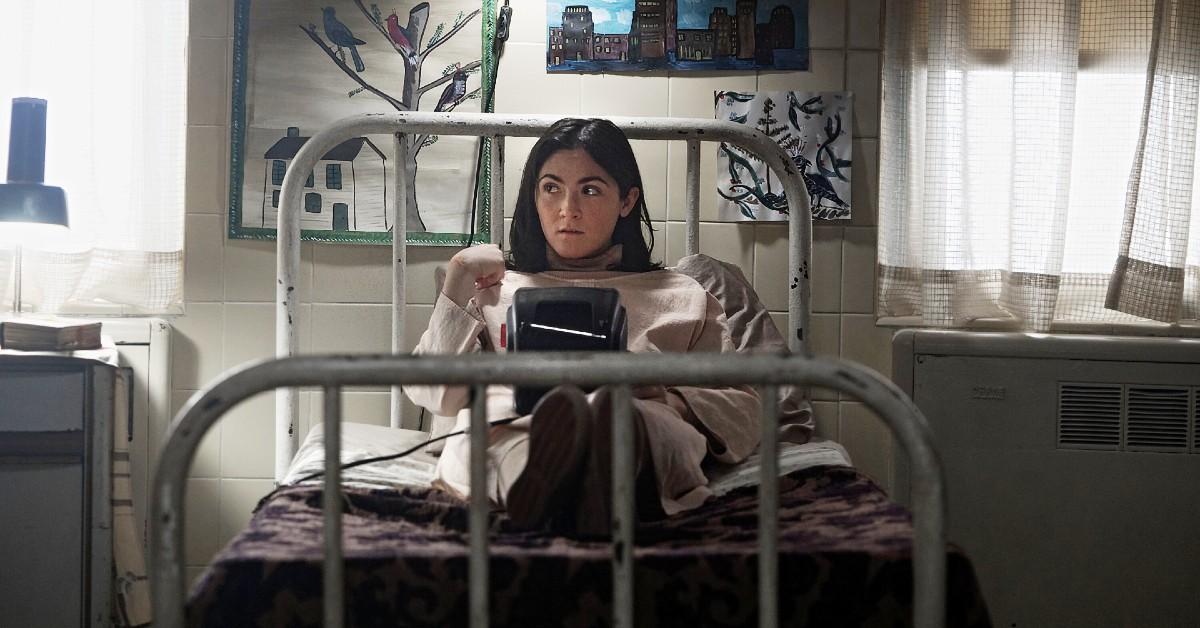 How does Isabelle Fuhrman look so young in 'Orphan: First Kill'?
Dressing like a chilling little Victorian doll, Esther is supposed to look like she's just 9 years old. Though we now know she's really 33, Isabelle still needs to look younger for the part. She relayed that traditional CGI wasn't used to make her appear younger.
Article continues below advertisement
"I love the challenge of being able to play a kid because that's never historically been done in cinema. I was like looking all this up — because I love looking up old movie history and things like that — and I was like, 'Oh, an adult has never reprised the role that they played as a child,'" Isabelle told The Hollywood Reporter.
"Will Smith, for example, recently did that movie [Gemini Man] where they de-age somebody, but to reprise a role that you literally did as a kid as an adult has never been done before," she continued. "It's kind of impossible. And we did it. We didn't use special effects, we didn't use any crazy makeup tricks. And I think that's what makes the movie work, is because you really can't figure out how I look like a [9-year-old], but I do. And it's really creepy."
Article continues below advertisement
"I was there every day. I know how we did this. I know all the tricks, and I'm so thoroughly disturbed right now because I somehow am 9 years old again, and it doesn't make any sense," she added. So, how did they do it? The director weighed in.
Article continues below advertisement
"Mostly my perspective was to move forward with more old school techniques like forced perspective, being really specific with where we place the camera and where we put the lights for her," director William Brent Bell told Showbiz Cheatsheet.
"Obviously they're making movies and doing certain things like this for 100 years," he continued. Essentially, the magic of computers was used sparingly. When CGI is used as a crutch, things begin to look fake.
Article continues below advertisement
"Sometimes I think the visual effects component of that actually makes it look worse," he explained. "It also can be really, really costly so the approach for this movie was more old school techniques, and it's worked just great. We're still using visual effects but more to enhance, not to create."
Well, there you have it. Computers were used to perfect it because, hey, we have the technology. But Orphan: First Kill — which also stars Julia Stiles (10 Things I Hate About You) — isn't an Avatar situation whatsoever.
Orphan: First Kill is currently streaming on Paramount Plus.