'Shadow and Bone' Author Leigh Bardugo Used Her Own Medical Diagnosis as Inspiration
Why does 'Shadow and Bone' author Leigh Bardugo use a cane? Her real-life medical diagnosis inspired one of her 'Shadow and Bone' characters.
Nobody makes a cane look cooler than Shadow and Bone character Kaz Brekker (Freddy Carter). The leader of the Crows never fully recovered the use of his leg after jumping off a roof in his youth, but he uses his cane to his advantage against his many enemies.
It turns out Shadow and Bone author Leigh Bardugo actually used her own cane as inspiration for Kaz's!
Article continues below advertisement
So, why does Leigh use a cane in real life? Did she injure her leg just like Kaz or is there another reason behind it?
Here's the reason why Leigh uses a cane.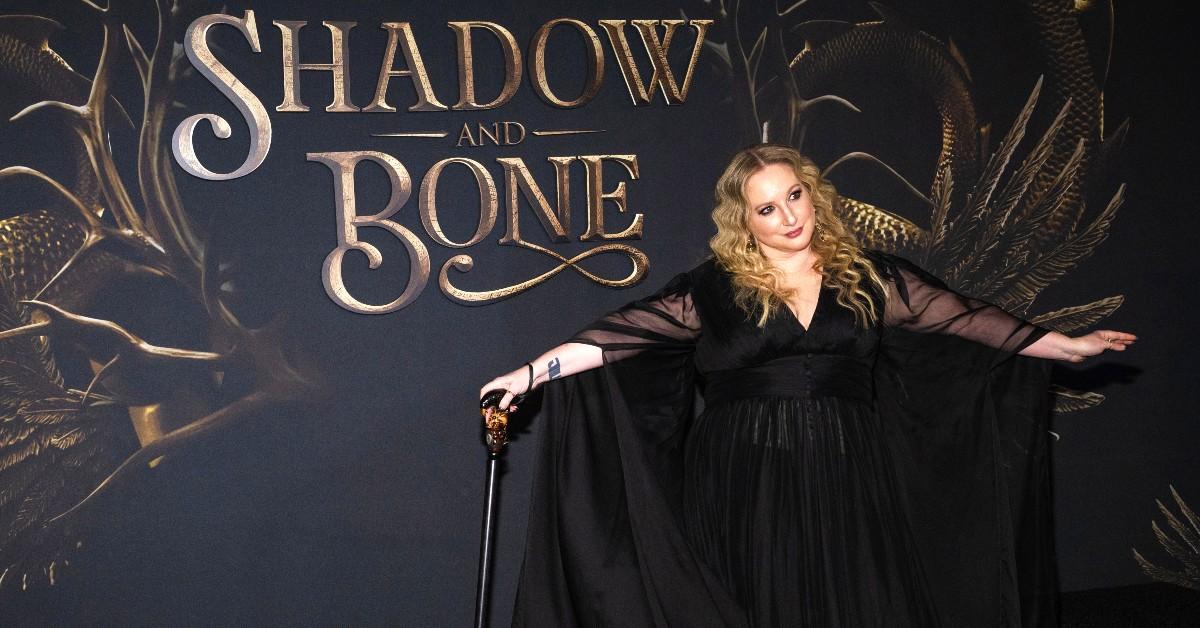 Article continues below advertisement
Why does 'Shadow and Bone' author Leigh Bardugo use a cane?
Leigh has osteonecrosis, which is essentially when there's a death of bone tissue because of inadequate blood supply to the area, according to the Mayo Clinic. As a result, Leigh uses a cane for support.
The Shadow and Bone author has been refreshingly candid on social media about her real-life fears regarding her diagnosis.
In one Twitter post from 2020, Leigh wrote, "Headed in for MRI today to check the progress of my osteonecrosis. I put it off for a long time because I just didn't want to know and I'll admit to being pretty scared. Good thoughts are welcome."
According to the Cleveland Clinic, there isn't a known cure for osteonecrosis.
Leigh revealed in an Instagram post from 2015 that Kaz's use of a cane was inspired by her own journey living with osteonecrosis.
Article continues below advertisement
According to Leigh Bardugo, representation matters.
Leigh revealed during a 2021 interview with Refinery29 that giving Kaz a cane in the Grishaverse actually helped her cope with her own osteonecrosis, and that she realized that she was projecting a bit of herself into Kaz as a character.
Article continues below advertisement
The author said, "Oh God, I've written a cane-wielding anti-hero. I guess I was writing myself into this book. I will candidly say a lot of Kaz's swagger has helped me on the days when I'm feeling self-conscious or when, quite honestly, my own internalized ableism gets the better of me."
Article continues below advertisement
Leigh recognized immediately why fans of her novels would tell her that they envisioned Kaz as an elderly man when reading the Shadow and Bone books. She noted in the interview that, "It's because you've never seen anyone in media with a mobility aid that isn't an ancient crone. I'm keenly aware of this because that was part of my hang-up. And I didn't really recognize it until I was in it."
You can check out every book Leigh has penned so far on her official website (she's got more Grishaverse books and unrelated novels for anyone eager for more!).
You can catch Kaz and the rest of the characters in the Grishaverse with Shadow and Bone Season 2, now available to stream on Netflix.