Shadow and Bone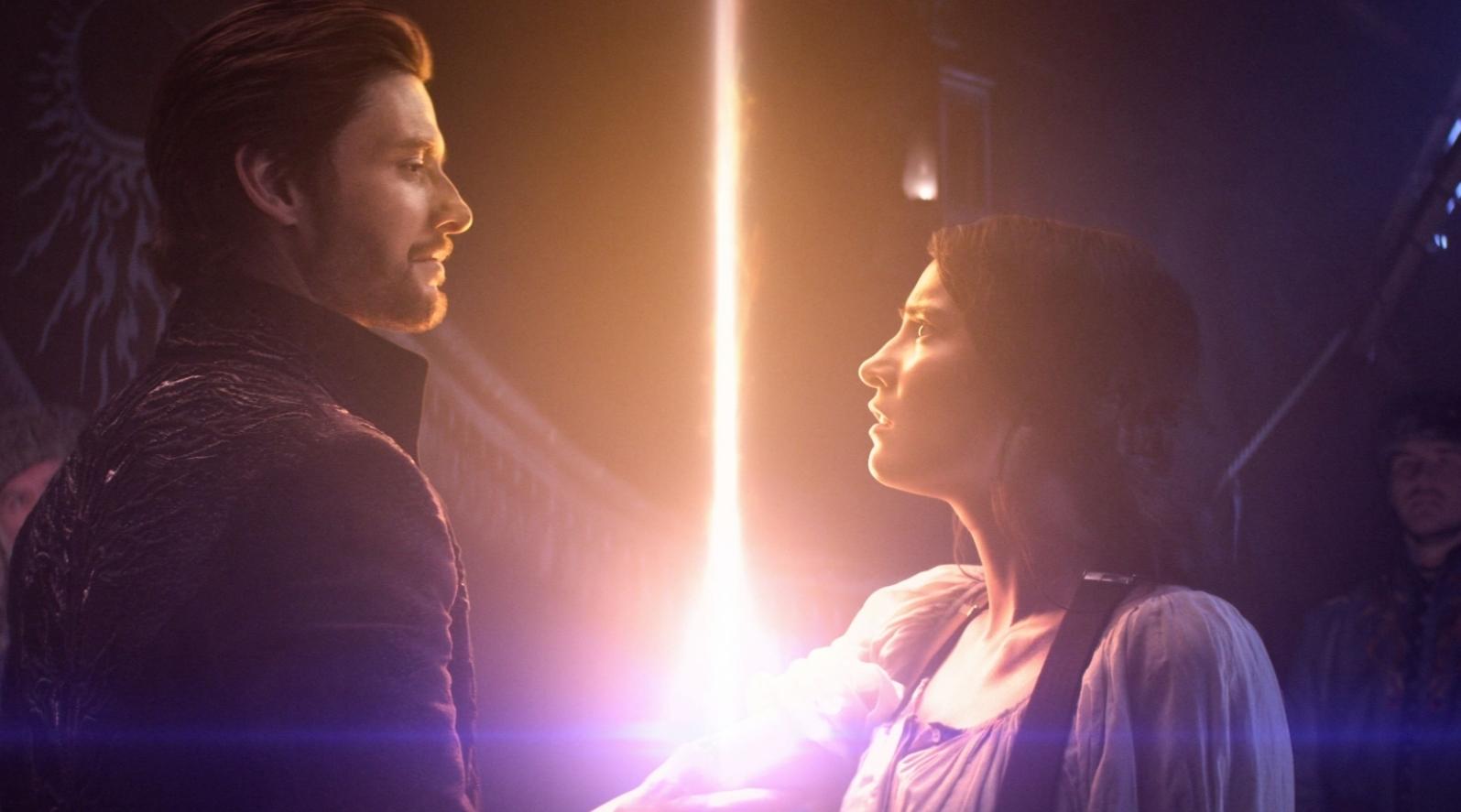 Leigh Bardugo's bestselling fantasy series Shadow and Bone is officially being adapted to a TV series for Netflix, with the first season premiering on April 23. The franchise follows the world of the Grisha, people who have the ability to control and alter their surroundings using the Small Science.
Here's what you need to know about the book series and TV show.
Shadow and Bone books in order
While the Shadow and Bone trilogy only has three books, there are actually seven books in total that make up the Grishaverse (with a potential eighth book rumored). In addition to the Shadow and Bone trilogy, there are also two duologies, the Six of Crows and King of Scars duologies, that round out the universe.
These are the books in order of publication, though there is some debate as to the reading order:
Shadow and Bone (Shadow and Bone Book 1)
Seige and Storm (Shadow and Bone Book 2)
Ruin and Rising (Shadow and Bone Book 3)
Six of Crows (Six of Crows Book 1)
Crooked Kingdom (Six of Crows Book 2)
King of Scars (King of Scars Book 1)
Rule of Wolves (King of Scars Book 2)
Most readers begin with the Shadow and Bone trilogy before moving onto the Six of Crows duology, though it's also entirely possible to start with Six of Crows without spoiling the first three books completely. That being said, the King of Scars duology is heavily based on the events of Shadow and Bone, so readers will want to finish that trilogy first. There is also an additional short story collection titled The Language of Thorns, which likely should not be read until at least the Shadow and Bone trilogy is completed.
What is Shadow and Bone about?
The Shadow and Bone trilogy follows Alina Starkov, a cartographer for the First Army of Ravka as she learns she actually possesses one of the most powerful Grisha abilities: She is a Sun Summoner. Many hope that her powers will help rid the country of the Shadow Fold, a band of impenetrable darkness that divides the country in two.
Throughout the course of the series, Alina learns to harness her power, and she has to decide how (and if) she will use it to free her country of this divide — but who can she really trust along the way?
The first season of the Netflix series will be largely based on the events in the first Shadow and Bone book, as well as pull from the first Six of Crows novel. Readers wanting to prep before the show's premiere should read both of those novels before beginning the TV series.
Who is in the Netflix cast for Shadow and Bone?
The Netflix show brings some recognizable names to the project. Jessie Mei Li makes her small screen debut as our main character Alina, while Ben Barnes (Prince Caspian in Narnia) will play opposite her as General Kirigan, aka The Darkling. Alina's childhood best friend and love interest Malyen Oretsev is played by Archie Renaux from Morbius, while Six of Crows protagonist Kaz Brekker will be portrayed by newcomer Freddy Carter.
Books similar to Shadow and Bone.
Of course, readers looking for more after the first three books in the Grishaverse should read the Six of Crows and King of Scars duologies first. Fans of Leigh's work might also find her new series Ninth House to be of interest, though it's an adult fantasy versus the YA fantasy of Shadow and Bone.
Other books similar to Shadow and Bone include A Song of Wraiths and Ruin by Roseanne A. Brown, Legendborn by Tracy Deonn, Spin the Dawn by Elizabeth Lim, and These Violent Delights by Chloe Gong.
Latest Shadow and Bone News and Updates