Why Does Ryan Choose to Leave With Homelander in 'The Boys' Season 3 Finale? (EXCLUSIVE)
Why does Ryan choose to leave with Homelander in the Season 3 finale of 'The Boys'? Ryan's shocking decision will likely have huge ramifications.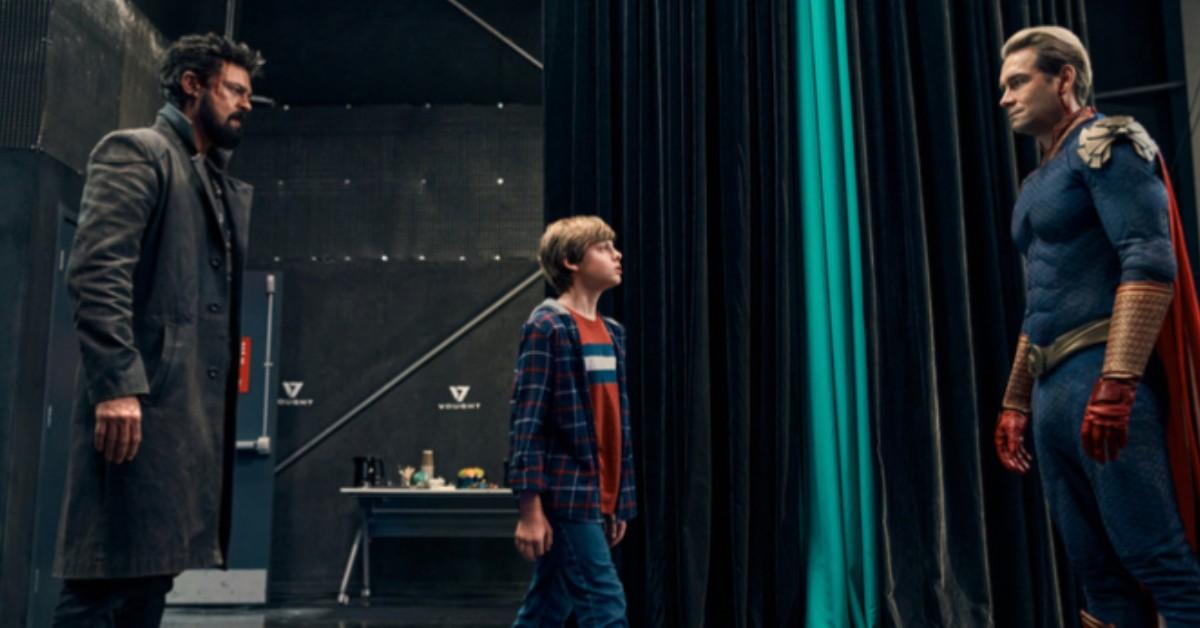 Warning: The following article contains spoilers for The Boys Season 3 finale on Prime Video.
Becca Butcher's (Shantal VanSanten) son Ryan (Cameron Crovetti) chose to leave Vought Tower with his biological father Homelander (Antony Starr) in the Season 3 finale of The Boys.
We know what you're all thinking. Why, Ryan, why?
Article continues below advertisement
Distractify spoke exclusively with The Boys showrunner Eric Kripke and Karl Urban on Ryan's decision and if Eric had any ideas of how the ramifications of Ryan's choice could play out in Season 4.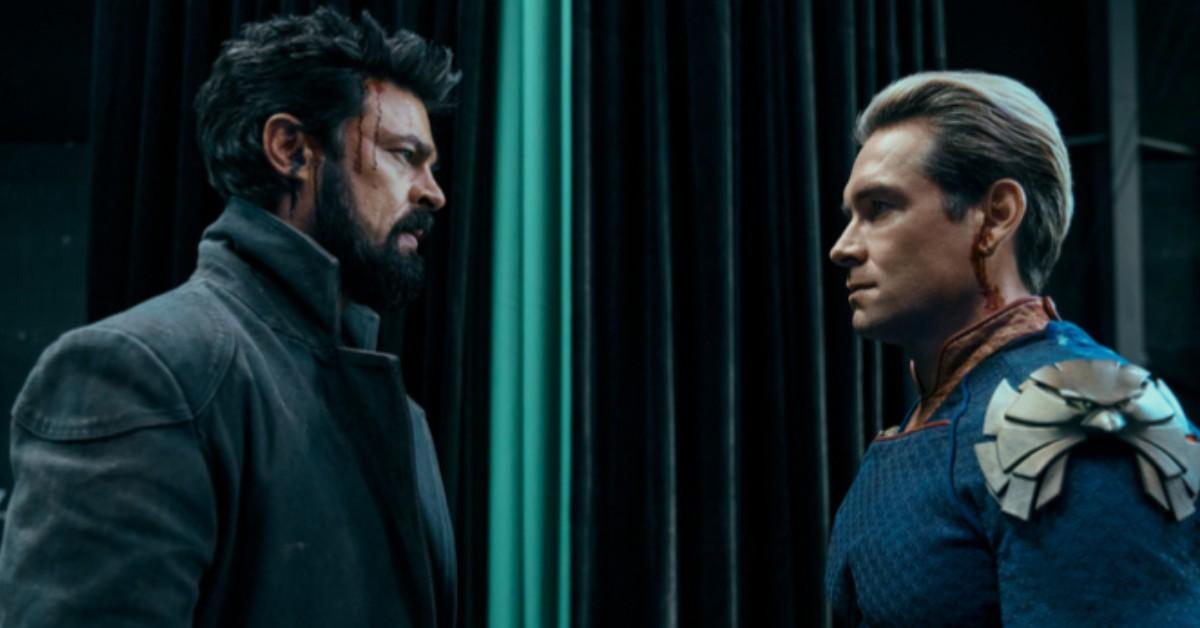 Article continues below advertisement
Why did Ryan choose Homelander in 'The Boys' Season 3 finale?
Eric told Distractify that Butcher has, "A lot to atone for if he's going to save Ryan [in Season 4]." What does he mean by that exactly? Well, let's backtrack a bit. Remember when Butcher snaps at Ryan earlier in Season 3?
Ryan was clearly growing very attached to Butcher as a father figure. However, although Butcher initially dedicated himself to genuinely being there for Ryan, the combination of Temp V and Butcher's own past came back to bite him.
Butcher ends up snapping at Ryan as he struggled to secretly deal with the side effects of the Temp V. He cruelly reminds Ryan that Becca is dead because of him (something that Becca explicitly told Butcher not to do).
Ryan, clearly hurt at his only remaining parental figure lashing out at him, snaps. He tells Butcher he hates him. Is it any wonder that Ryan gravitated to the only other father figure he has left?
Article continues below advertisement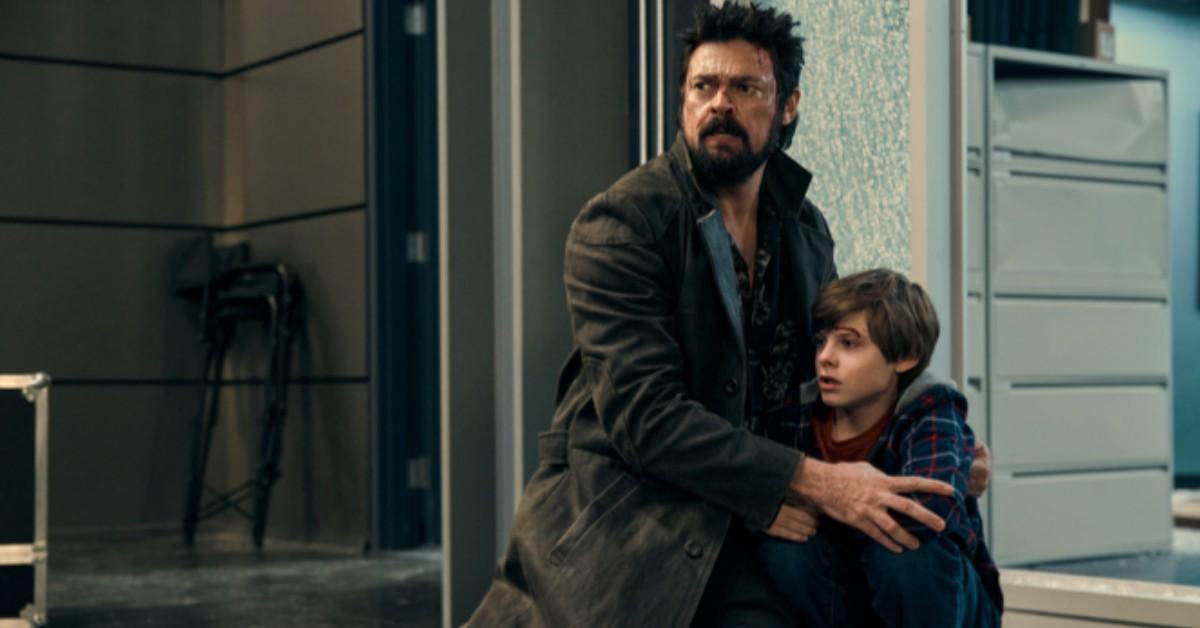 As Eric previously told Distractify, "Ryan is just a kid who needs a dad. Butcher sort of abdicated that responsibility. Homelander wants Ryan to be just like him. Butcher is terrified that Ryan is just like him. And in that conflict, Ryan is sort of caught in the middle."
Eric noted the irony in the fact that Homelander managed to swoop right in at the opportune moment to provide Ryan a dose of, "Acceptance and unconditional love, which is the last thing you expect from that guy."
Article continues below advertisement
On a related note, Season 3 delved further into Butcher's past with his abusive father. Although Butcher despised his father, the Mindstorm flashback demonstrated with chilling aplomb that Butcher had grown up to be just like him in many ways.
Rather than recognize what Ryan really needed, Butcher lost his temper at him, just like his father used to do to Butcher and Lenny when they were kids.
Article continues below advertisement
Has Ryan truly turned to the dark side?
When asked about Ryan's path toward Season 4, Eric didn't think Ryan was headed down an Anakin Skywalker-esque dark side path. The showrunner reiterated that all Ryan needed was a father, and presented his own question about Ryan's future — "Can Butcher ultimately be a father to this kid?"
Season 4 of The Boys hadn't been green-lit at the time of this interview, so Eric was unsure about Ryan's future story arc.
Karl cracked a joke when asked him the same question about Ryan's future, saying, "I have learned long ago never to to try and second guess or gaze into the crystal ball that is Eric Kripke's mind."
The actor had full confidence in Eric's storytelling capabilities, noting that, "Whatever, [Eric and The Boys' writing team] come[s] up with [is], inevitably, always more brilliant and extreme in every way than what I could possibly imagine."
Karl also told Distractify that, "I think on a multitude of levels, where we end up on the end of [The Boys] Season 3, is such a cliffhanger on a multitude for a multitude of different characters. And I don't envy the writers for having to actually come up with something smart."
You can stream The Boys Season 3 now on Prime Video.