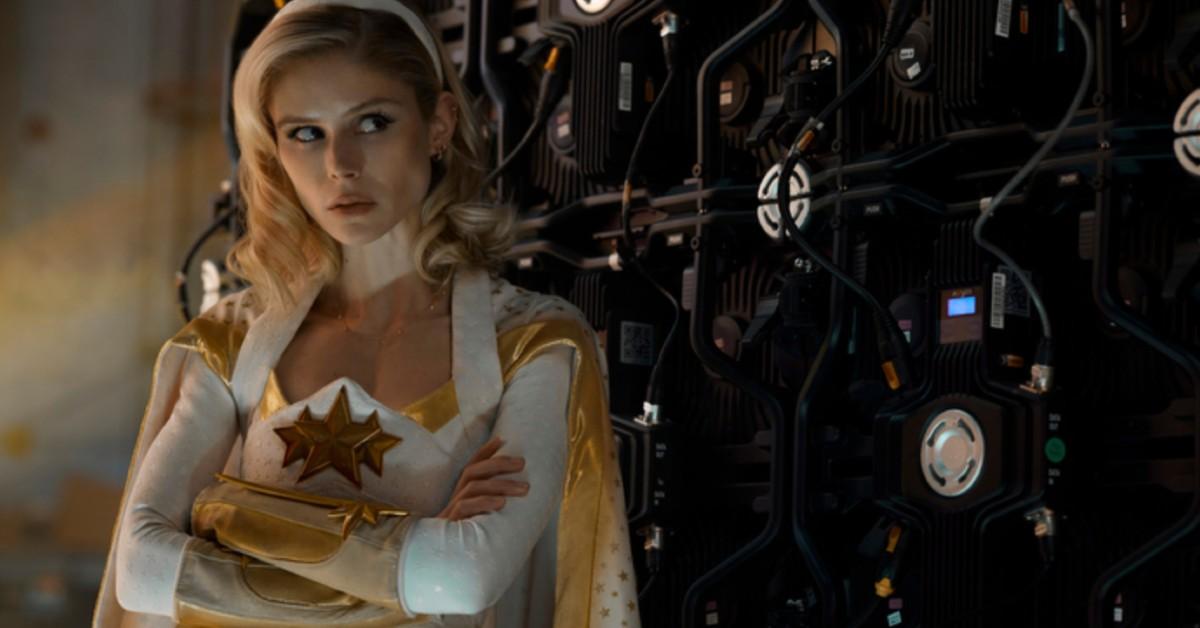 Starlight's Best New Power in 'The Boys' Season 3 Is Her Confidence (EXCLUSIVE)
Warning: The following article contains spoilers for The Boys Season 3 finale on Prime Video.
For the longest time in The Boys, everyone underestimated Starlight's (Erin Moriarty) powers, especially Starlight herself. Initially anyway.
Starlight's character arc from Season 1 to Season 3 culminates in two pivotal moments during the Season 3 finale.
Article continues below advertisement
Both of the scenes involve Starlight utilizing her newfound powers. The first? A newfound ability to fly. Distractify spoke exclusively with Erin about her thoughts on Starlight's second new power — her confidence.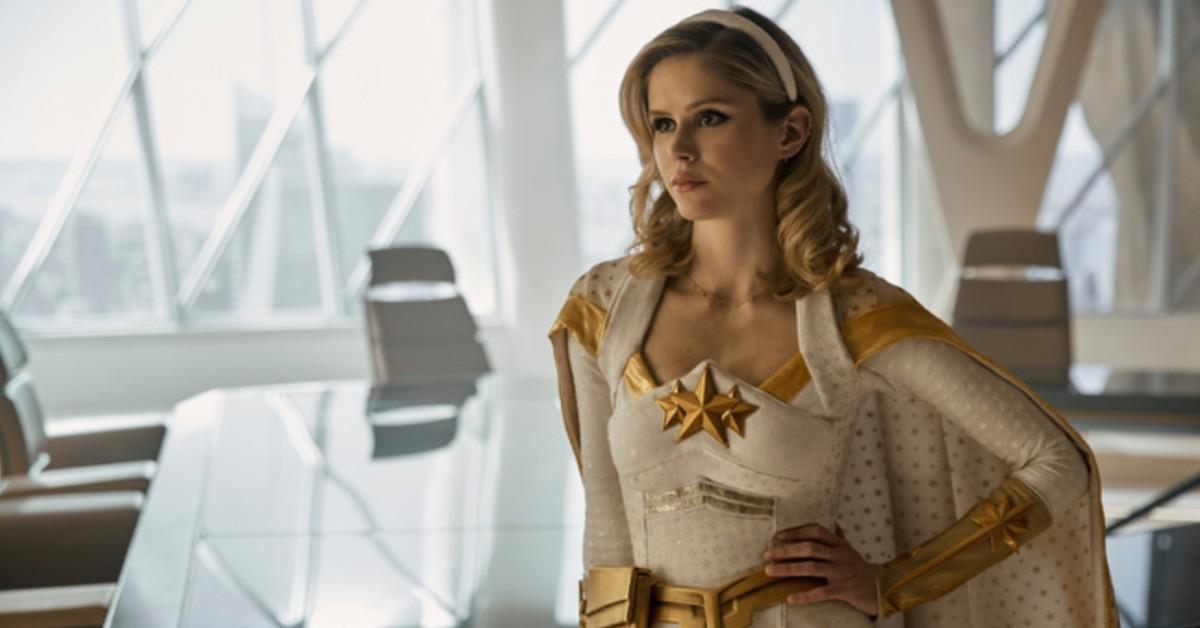 Article continues below advertisement
Starlight's new powers, explained.
Starlight's first superpower was the ability to harness electrical currents nearby in order to shoot electric beams from her hands. However, it's Starlight's newfound confidence that enables her to go head-to-head with Homelander (Antony Starr), and live to tell the tale.
So, if Starlight draws on electrical currents nearby for her physical superpower, what did she draw from for her newfound confidence? Here's Erin's insightful hot take on the subject.
Erin explained that Starlight's fake facade working at Vought was killing her spirit. She told Distractify, "[Starlight] goes to such lengths to accomplish whatever mission she's on [in order to] accomplish her goals. And I think that what she ultimately realizes is that she needs to lose the facade to really commit to what her purpose is and what she believes her purpose is and that involves standing up to Homelander."
Article continues below advertisement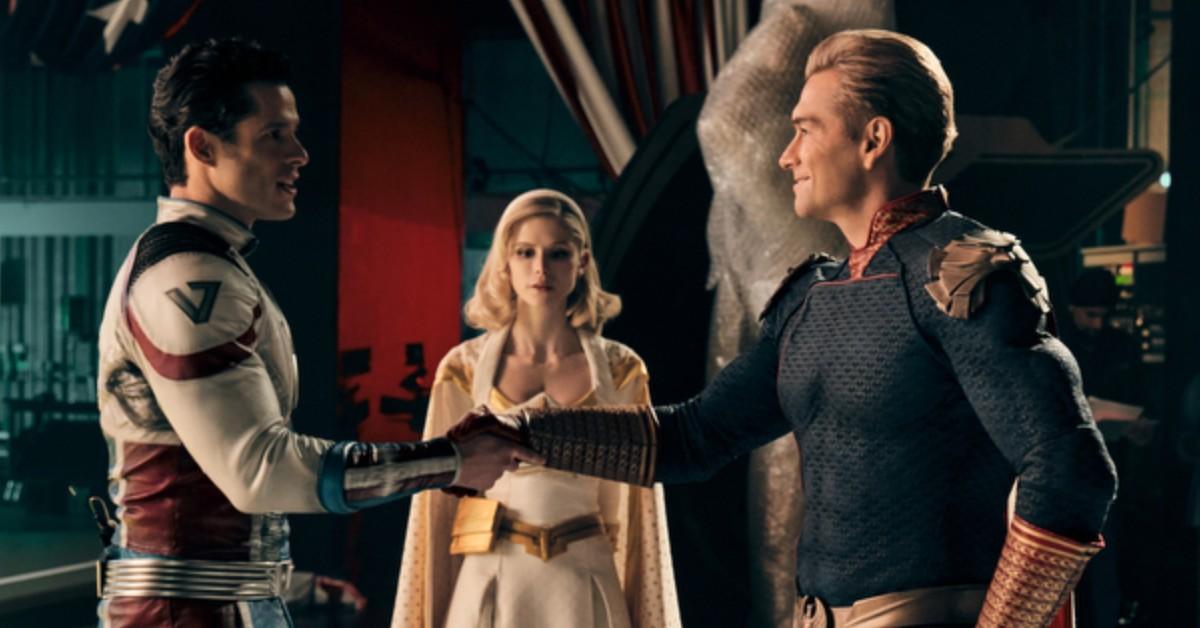 Starlight did truly commit to losing the Vought facade after Soldier Boy (Jensen Ackles) killed 12 people at Herogasm. Her attempts to take Homelander down from the inside weren't working. As Erin notes, when Starlight finally quit the Seven on Instagram live at the scene of the Herogasm massacre, she was finally "okay to sacrifice herself and be killed by [Homelander] if it mean[t] standing up for herself and, you know, trying to work towards taking Vought and Homelander down."
Article continues below advertisement
Homelander had tried to break Starlight down by killing her ex-boyfriend Supersonic (Miles Gaston Villanueva) and ousting Stan Edgar (Giancarlo Esposito) as Vought's CEO. Erin said that Stan's validation of Starlight was "crucial."
Article continues below advertisement
Antony also spoke with Distractify on the subject, noting that another character's validation was an additional spark for Starlight's confidence. He said, "There's also something that's key to this whole thing. [At] the end of season two, where [Starlight] and Maeve basically put Homelander right on the backfoot. And that's where he stayed."
He joked that Homelander had never been weaker than the Season 2 finale because Maeve (Dominique McElligott) and Starlight had seized the opportunity to keep him in the doghouse and that was a "crucial" moment in Starlight's confidence arc.
It's when Hughie (Jack Quaid) finally decides to believe in Starlight's ability to protect herself that her second new power awakens.
Article continues below advertisement
Hughie considers taking one more (potentially fatal) dose of Temp V when he sees Starlight is facing Soldier Boy alone in The Boys Season 3 finale. However, he chooses to validate his girl by not taking the V and turning up all of the electrical power he can that's near Starlight.
As a result, Starlight finds herself slowly levitating for the first time in The Boys! (She always had the ability to fly in the original comics, FYI).
Ultimately, Starlight hangs up her cape and joins the Boys as her true self — Annie January. Erin told Distractify, "I think she's developed grit over the past few years. Basically, I think she goes through an evolution that a lot of young women do in their 20s, which is finding their voice and their identity and confidence."
You can watch Starlight/Annie stand up to Homelander in The Boys Season 3, now on Prime Video.