The Real Reason Behind the Bite in the Apple Logo Might Not Be What You Think
Why does the Apple logo have a bite in it? A rumor is circulating that claims the bite pays homage to Alan Turing.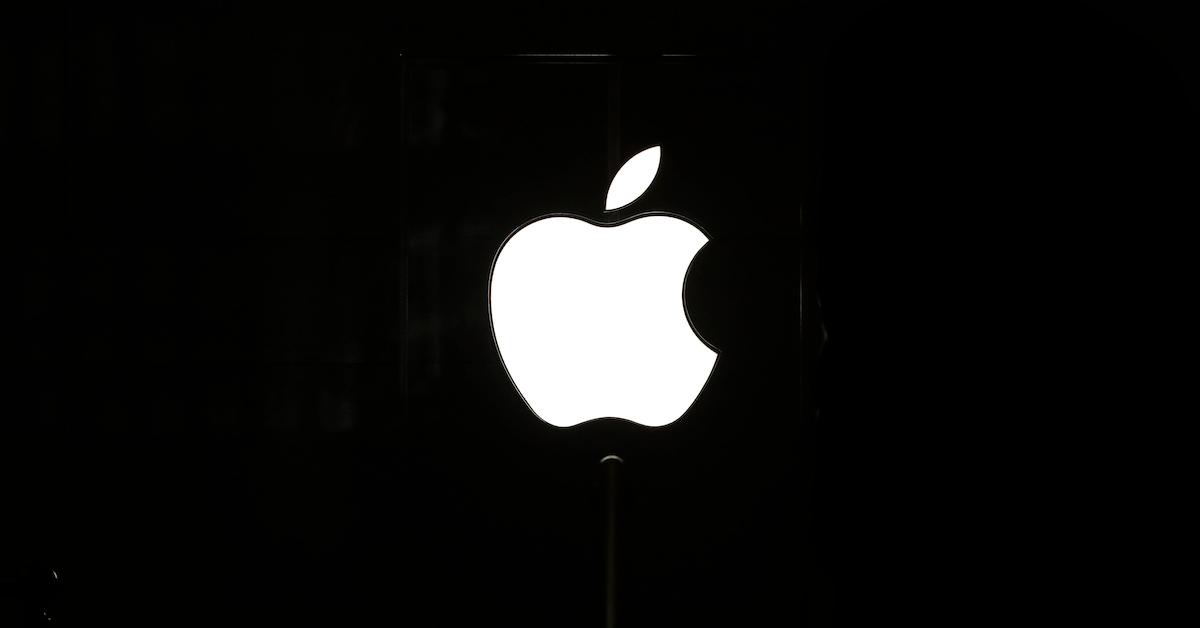 We've made it to July, but the legacies shared during Pride Month are relevant all year long. On June 30, a Facebook post went viral claiming that the Apple logo has a bite in it as a reference to gay computer scientist Alan Turing. Now, folks are wondering if that's actually true.
Article continues below advertisement
Alan Turing was a computer scientist whose brilliance and aptitude helped bring the Allies to victory during WWII. However, because of his identity as a gay man, the British government prosecuted and chemically castrated him. This led to Alan's eventual tragic suicide, which some claim was caused by him biting an apple dipped in cyanide. There's a theory that the Apple logo was created in Alan's honor, but is that true?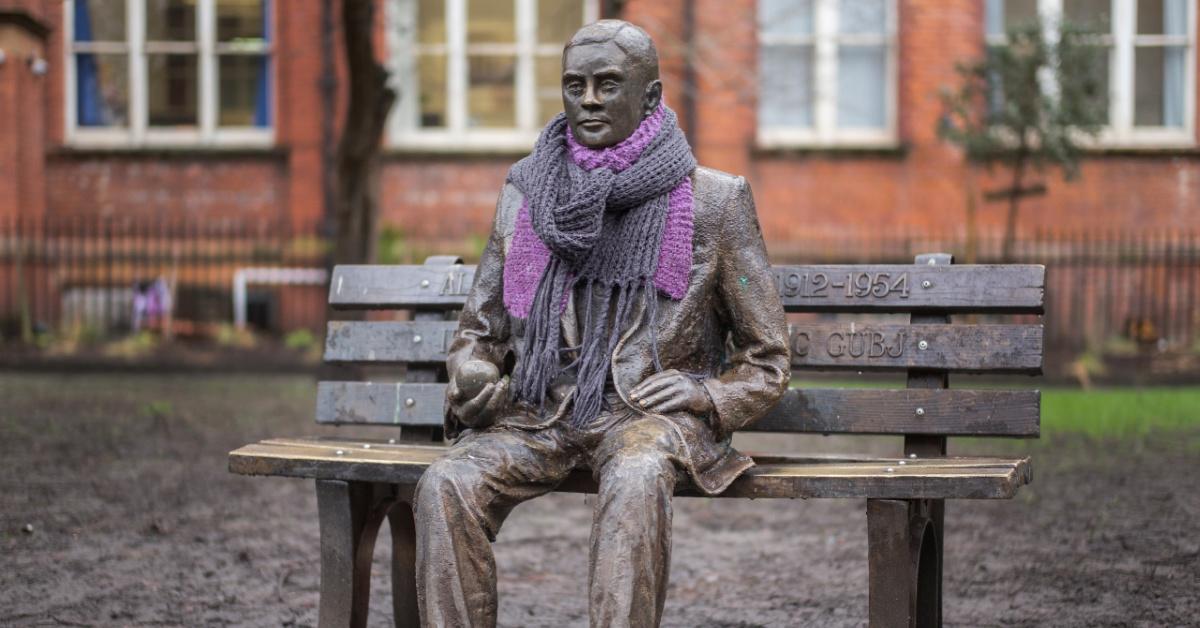 Article continues below advertisement
There's a rumor that the Apple logo has a bite in it to honor Alan Turing.
According to the Facebook post, which garnered over 49,000 likes, "Alan [Turing] is the reason why a chunk is bitten out of the Apple logo." Despite Alan's part in helping the Allies win WWII by developing the electromechanical "Bombe," which was able to decipher German messages, he was arrested in 1952 for "gross indecency."
Article continues below advertisement
This "gross indecency" was actually just because Alan was gay. The British court gave him two choices: go to prison, or be chemically castrated. He chose the latter, but this still led to social ostracism and depression. Two years later, in 1954, Alan died by suicide. As a nod to his reported favorite Disney film, Snow White and the Seven Dwarves, some believe that Alan dipped an apple in cyanide and took a bite of it. His body was found with a half-eaten apple next to it.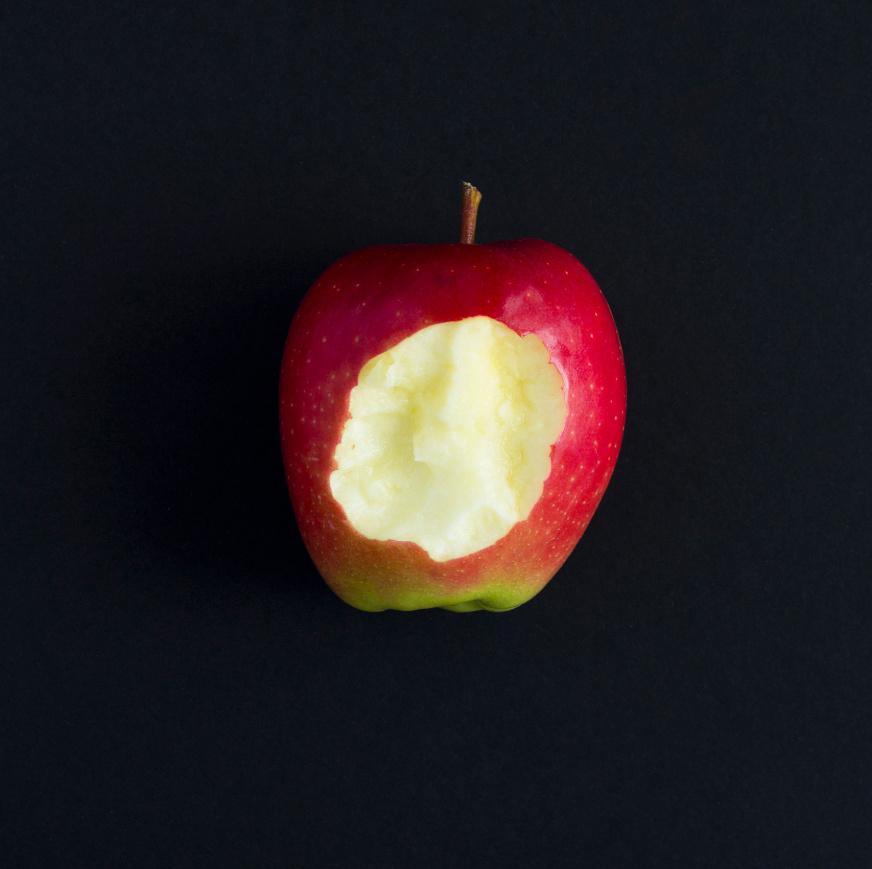 Article continues below advertisement
As a leader in computer science, Alan seems like a natural inspiration to Steve Jobs, who founded Apple in the 1970s. Between the Apple logo's initial version, which had rainbow stripes, and the bite taken out of it, it seemed fitting that it was, in fact, a nod to Alan Turing. However, this isn't true.
Apple logo designer Rob Janoff confirmed the real reason the Apple logo has a bite in it.
While it would make sense for the Apple logo to honor Alan Turing, that wasn't logo designer Rob Janoff's intention. "I designed it with a bite for scale, so people get that it was an apple, not a cherry," Rob explained to Creative Bits.
Article continues below advertisement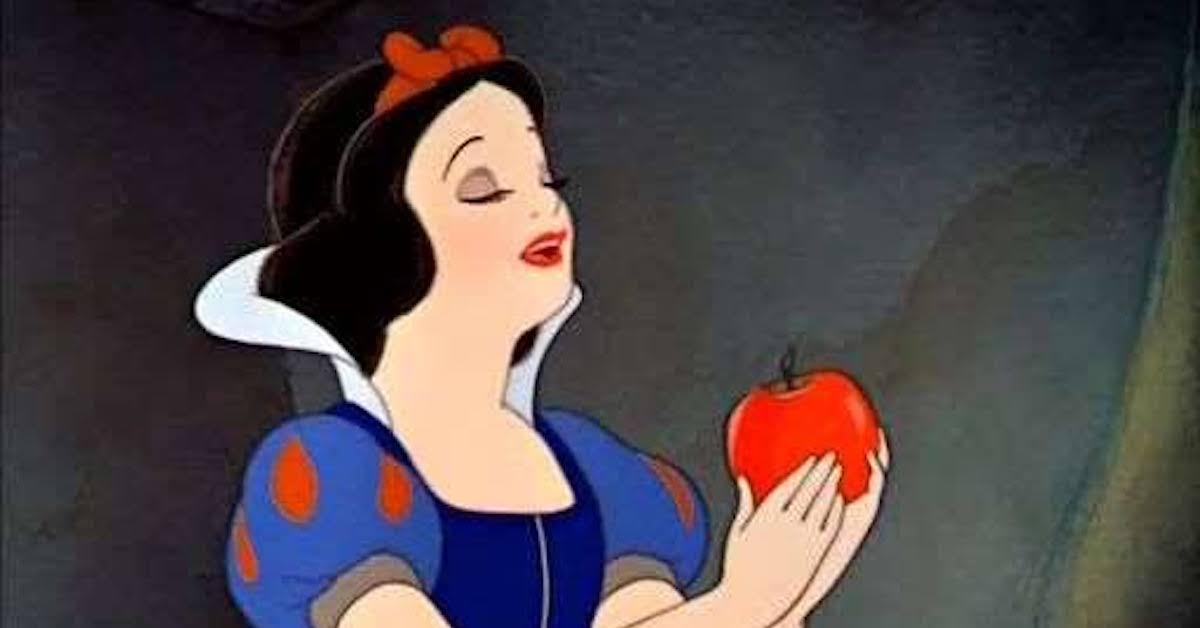 "Also it was kind of iconic about taking a bite out of an apple. Something that everyone can experience. It goes across cultures. If anybody ever had an apple he has probably bitten into it and that's what you get."
Article continues below advertisement
After coming up with the initial design, Rob learned that there is a computer term called a "byte," so that was just a happy coincidence. As far as the colorful stripes go, it was very common for people to believe that was a reference to the Pride Flag and Alan Turing, but again, that was also not the case.
Article continues below advertisement
"The real solid reason for the stripes was that the Apple II was the first home or personal computer that could reproduce images on the monitor in color," Rob revealed. "So it represents color bars on the screen. Also, it was an attempt to make the logo very accessible to everyone, especially to young people so that Steve could get them into schools."
Article continues below advertisement
So while the Apple logo was not an intentional reference to Alan Turing, neither Rob nor Steve was upset with that interpretation. Stephen Fry actually asked Steve about the logo a while back, which Stephen recalled on the BBC series, QI XL. Stephen recounted Steve's response when he asked if the Alan Turing rumor was true: "God we wish it were. It's just a coincidence."
Perhaps it's time for Apple to retroactively dedicate its logo to Alan Turing, without whom the world of computer science would be drastically different.