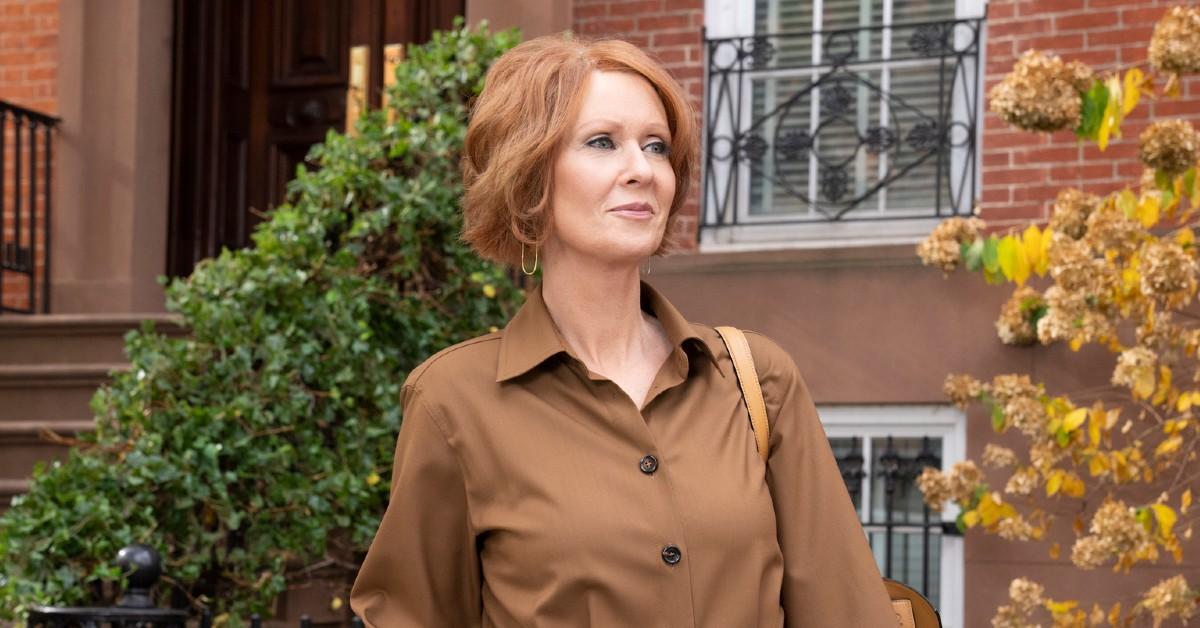 Miranda's Headed to L.A. in the 'And Just Like That' Finale — Will She Stay There?
Miranda makes a huge decision in the 'And Just Like That' finale. She's headed to L.A. with her love Che! The question is, does she actually go?
Spoiler alert: The following article contains spoilers if you aren't caught up with And Just Like That.
Things are heating up for Miranda (Cynthia Nixon) in the And Just Like That finale. She dyed her hair back to her fabulous Sex and the City coppery red shade! Does that mean that logical, realistic, wouldn't-throw-away-a-highly-competitive-internship-spot Miranda is back?
Article continues below advertisement
No. The hair dye might be different but the new and totally in love with Che Diaz (Sara Ramirez) Miranda is here to stay. We'll reiterate that there is absolutely nothing wrong with Miranda exploring her sexuality. However, as Carrie (Sarah Jessica Parker) points out, what will Miranda do in L.A. besides clap for Che at their television pilot taping? What if Che's new show doesn't even get picked up? Does Che even see a future with Miranda? We have so many questions about Miranda going to LA.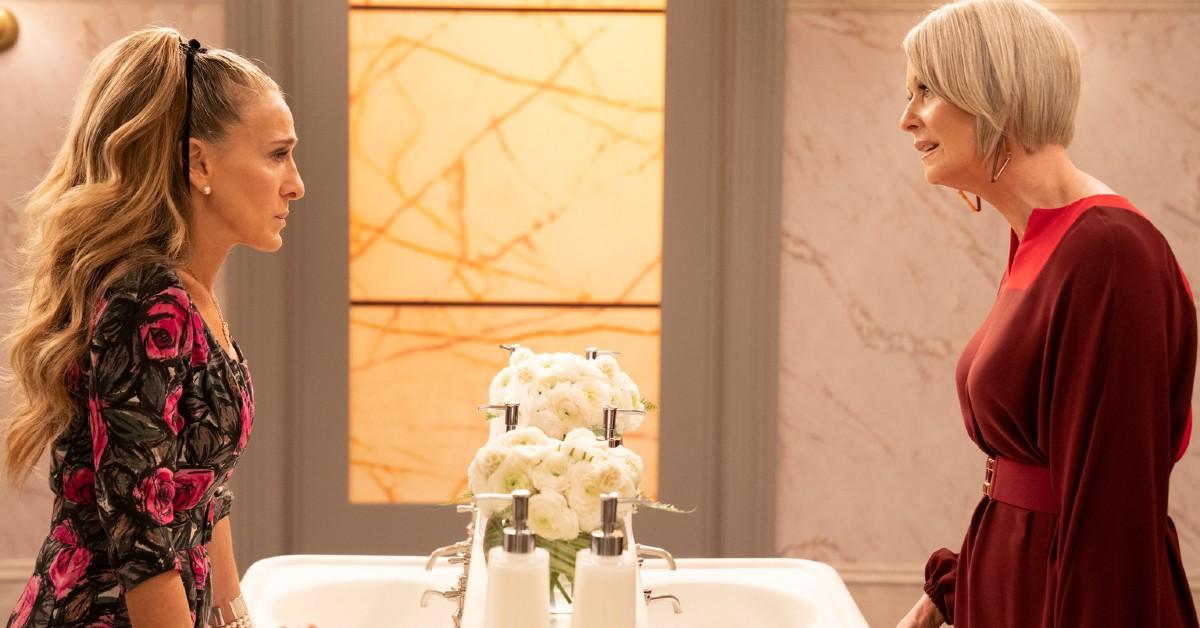 Article continues below advertisement
Option 1: Miranda goes to L.A.
Miranda actually going to L.A. appears to be the most likely option, should And Just Like That get picked up for a second season. However, the first season had a habit of starting intriguing plot lines for Miranda and Che and then completely dropping them in the next episode (what happened in Cleveland? What did Che say in their voicemail to Miranda anyway? Was it an invite to her California send-off?) In an ideal world, Season 2 will actually follow through on this plot thread.
So maybe Miranda joins L.A. Che. The pilot taping goes off without a hitch, resulting in Che having to stay in L.A. longer than they initially estimated. Meanwhile, Miranda is bored. Bored of her daily trips to the nearby beaches. Bored of waiting on Che to get back from promoting their new hit television series so they can spend time together. Miranda quit her job at the law firm and gave up her internship. What fulfills her outside of Che?
Article continues below advertisement
It's hard to fathom Miranda and Che in L.A. working out in the long run. After all, Che continues to say they love Miranda, but why do they love Miranda? Why did they want her to go to L.A. with them? Che made it clear that they're not a fan of traditional relationships. Also, we can't imagine Miranda feeling happy being away from her friends on the opposite coast. That would make her more dependent on Che for happiness.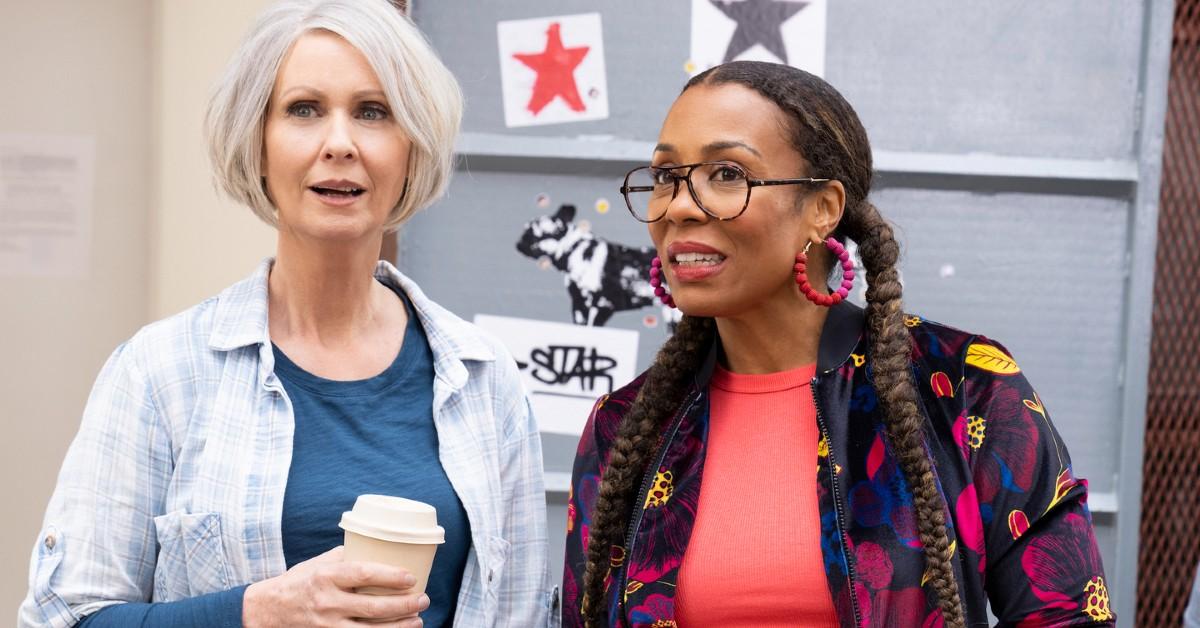 Article continues below advertisement
Option 2: Miranda stays in New York City (or gets back quickly after going to L.A.).
While the new Miranda is all about embracing the possibility of things that would've made her scoff in the past, it's hard to fathom even the new Miranda enjoying living anywhere else but New York City. If she does choose to stay in NYC it'll be because she tried L.A. out for a short period of time and realized she needed to get back to the other side of the country, pronto.
The crux of Miranda's choice falls on the strength of her relationship with Che. And Just Like That really needs to figure out what Miranda wants from a relationship with Che in the long run. Che told Miranda that they weren't even dating, just getting to know each other. And yet, they tell Miranda they love them and invite her out to join them in L.A. It feels like Miranda's pinning a lot of her happiness on Che. What happened to the Miranda that cherished a good, well-paid career?
Article continues below advertisement
The internship opportunity is a lost cause at this point, but it'd be great to see Miranda find something new on her own that fulfills her outside of Che. It's great that Miranda is discovering new sides of herself later in life, but we can't help but wonder: What is the new Miranda like on her own?
L.A. or nay? We may not have the answer to that question yet but you can stream Season 1 of And Just Like That on HBO Max in the meantime.