The Celebrity Dating Game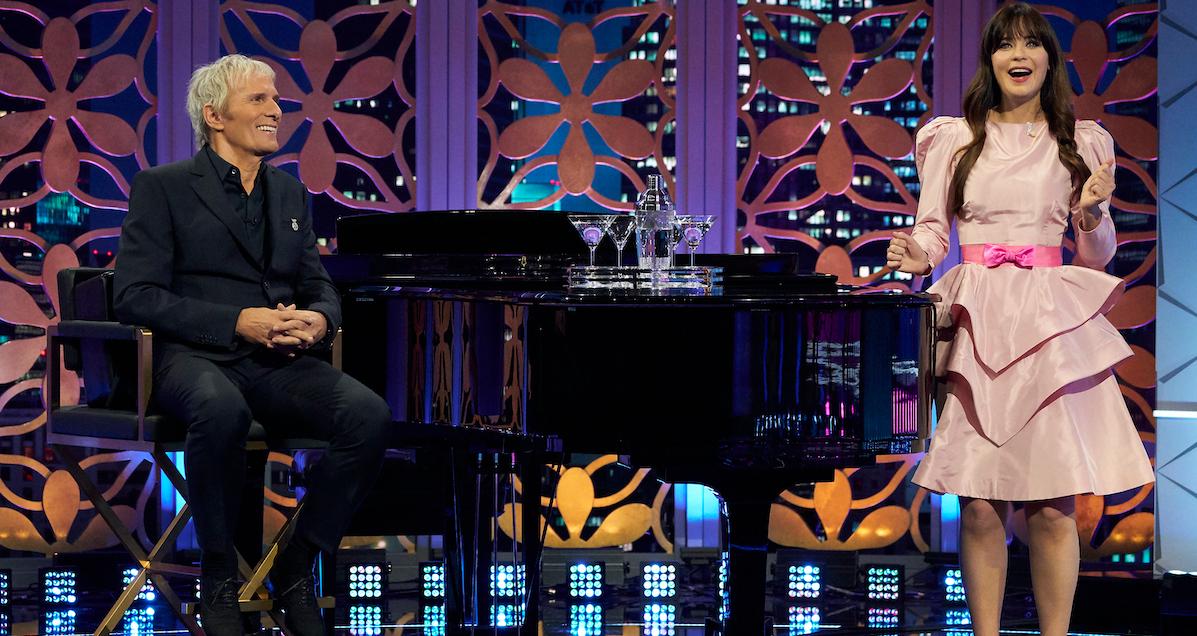 Hosted by Zooey Deschanel and Michael Bolton, ABC rebooted its classic game show The Dating Game in 2021 as The Celebrity Dating Game.
First aired on December 20, 1965, The Dating Game was created by Chuck Barris and was TV from the '60s to the '80s. The format was simple: a bachelor or bachelorette questions three contestants who are hidden from view and at the end they pick their favorite to go on a date.
Before becoming famous, celebs like Farrah Fawcett, Suzanne Somers, and Steve Martin appeared on the original Dating Game show. In the rebooted celebrity version, famous personalities such as Carmen Electra and Taye Diggs have attempted to find love on national television.
Network: ABC
First Episode Date: June 14, 2021
Cast:
Where to Watch: Hulu
Latest The Celebrity Dating Game News and Updates