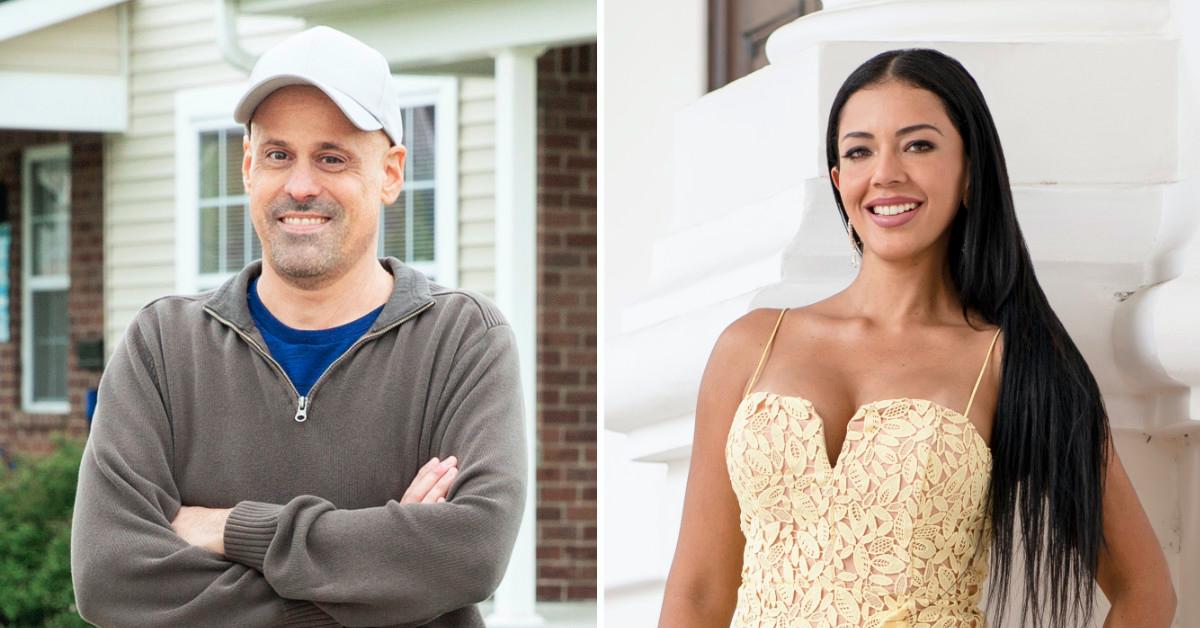 Are 'Before the 90 Days' Stars Jasmine and Gino Still Together?
Fans have seen their drama explode on TV, but what's up with 90 Day Fiancé: Before the 90 Days stars Jasmine and Gino now? Are they still together? Are they still fighting?
Before the 90 Days introduced Jasmine Pineda and Gino Palazzolo when Season 5 premiered in December. For the uninitiated, Before the 90 Days — a spinoff of TLC's popular 90 Day Fiancé franchise — chronicles how long-distance couples navigate love before the K-1 visa process.
Article continues below advertisement
As TLC explained in a Season 5 press release, Gino is an automative engineer who flew to Panama to meet Jasmine, a literature teacher he met on an international dating site. "He is hoping to propose and get Jasmine pregnant by the end of his trip so that he can have the family he's always wanted," the cable network adds. "Will Jasmine be the one that finally sweeps Gino off his feet, or will her jealous side put a damper on their future together?"
OK, enough backstory — read on for the updates!
Jasmine said she was at the "lowest point" in her life after Gino's ex sent around her private photos.
Before the 90 Days viewers saw Jasmine and Gino fight in Season 5 after she accused him of texting nude photos of her to his ex-girlfriend. She also confronted him of having "sugar babies" in the past. ("Give me a break," she tells him. "I never thought of you as this depressing man [who gets] old and [has] to pay for sex and company. I'm not interested in that.")
And Jasmine's only got more dramatic from there, it seems. "I'm at the lowest in my life," she wrote in recent Instagram Stories, per Screen Rant. "I feel like today I just can't anymore."
Article continues below advertisement
Jasmine described her predicament on Instagram, indicating that her intimate pics got her fired from her job: "Gino's ex has sent my private pictures to bloggers. Pictures that have been used to create stories and multiple videos. She sent them to my job, which I lost as well. At this moment, I just want to literally die. I have no words to describe the lowest point I'm [at] in my life right now. … I just can't no more. No one deserves this. I'm trying my best, but I feel like I just can't."
Article continues below advertisement
Despite the drama, it seems Jasmine and Gino are still in a relationship.
Their onscreen conflict seems like the type that would break up a relationship, but multiple outlets speculate Jasmine and Gino are actually an item still. Reality Blurb says "all signs point to yes," citing the couple's social media posts. On Instagram, for example, both Jasmine and Gino have shared throwback photos from when they met in Panama City.
The duo has also shared similar images of Gina wearing a shirt reading "I ♥ My Crazy Panamanian Girlfriend" and Jasmine wearing one that says "I Am the Crazy Panamanian Girlfriend."
Screen Rant, meanwhile, reports that while Gino and Jasmine's nude-photo fight was apparently filmed around December 2020, Jasmine was back to calling Gino "baby" in an Instagram comment in April 2021.
See how it all plays out as 90 Day Fiancé: Before the 90 Days airs on Sundays at 8 p.m. ET on TLC.