Adele Gave Fans a Health Update During Her New Year's Eve Show
Adele shared a new health update with fans during her New Year's Eve show and also seemed to clearly be in quite a bit of pain. Here's what we know.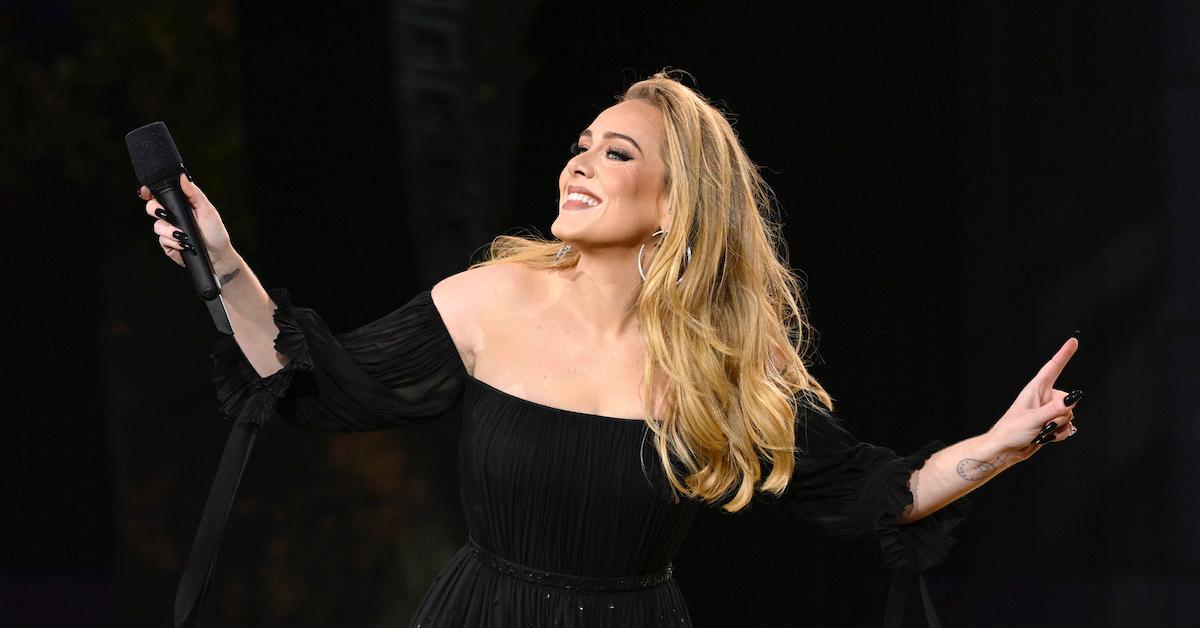 As anyone who has been a longtime Adele fan (raises hand) is well aware, the British singer has struggled with her health over the years. In fact, according to the mom of one, she has suffered from back pain throughout much of her life.
Article continues below advertisement
On New Year's Eve, Adele shared an upsetting health update with the audience at her Las Vegas show. Here's what we know about the Grammy winner's latest battle with brutal back pain.
Adele's health update was shared during a hard-to-watch moment at her show.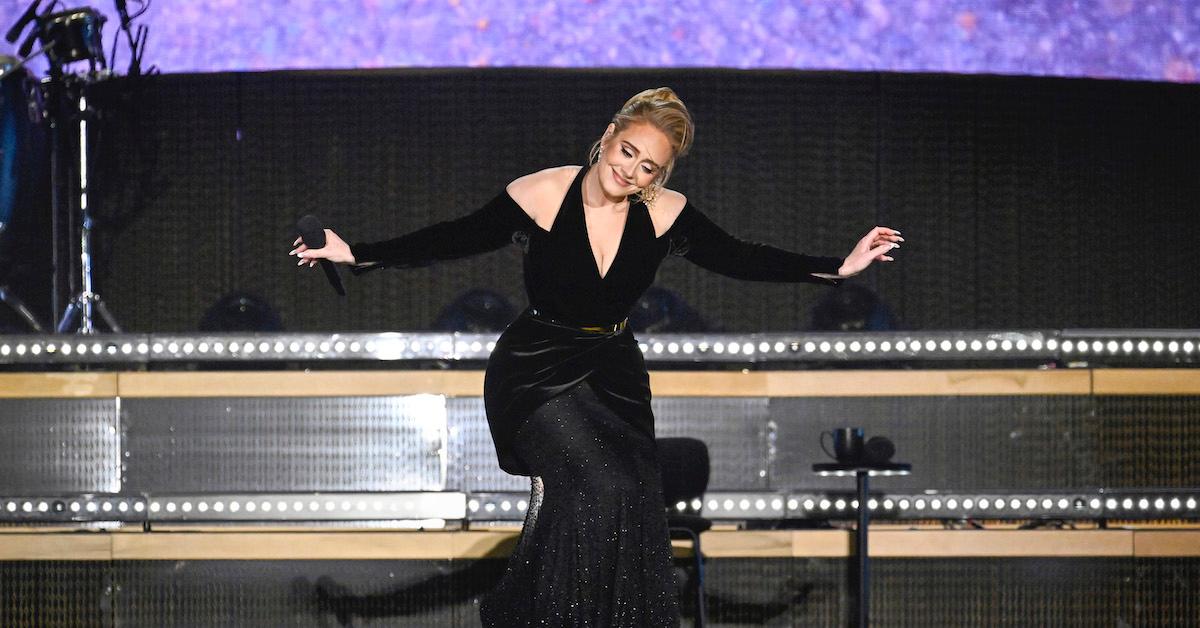 The "Hello" singer opened up to the audience at the Colosseum in Las Vegas, where she has a residency, as 2022 came to a close.. As she clearly had difficulty moving across the stage, Adele admitted to fans, "I have to waddle these days as I have really bad sciatica," per Cosmopolitan.
Article continues below advertisement
Sadly, back pain is nothing new for the 34-year-old singer. In 2021, Adele spoke to The Face about how she started experiencing the pesky ailment many years ago. "I slipped my first disc when I was 15 from sneezing," she admitted, going on to explain, "I was in bed and I sneezed and my fifth one flew out."
"In January, I slipped my sixth one, my L6," Adele further elaborated, adding, "And then where I had a C‑section, my core was useless." The singer welcomed her son Angelo in 2012 with ex-husband Simon Konecki.
Article continues below advertisement
Adele ultimately confided that she has experienced back pain for half of her life. Speaking with Oprah during the Adele One Night Only interview, the singer said "It flares up, normally due to stress or from a stupid bit of posture." The star touched on having worked to strengthen her core when she lost weight, which amounted to an impressive drop of 100 pounds in two years.
So, what does a sciatica diagnosis mean for Adele and other sufferers?
As sufferers of sciatica know all too well, this sometimes-debilitating pain is the result of the sciatic nerve being irritated. According to the Mayo Clinic, the sciatic nerve runs from the lower back, to the hips and glutes, and down each leg. A common cause of sciatic pain is indeed when a person suffers from a herniated disk, resulting in inflammation of the nerve, extreme discomfort, and even numbness. The pain worsens when a sufferer, well, basically moves.
Article continues below advertisement
Over on Twitter, Adele found a lot of support for her condition from fellow sufferers of sciatica. However, not everyone had their hankies out for Adele given that she can most likely find the right expert care to help her deal with her troubling symptoms.
Article continues below advertisement
As that last Twitter user noted, the good news is that treatments are indeed available for those who, again, have access to them. Potential sciatica solutions range from medication to injections, physical therapy, and in severe cases, surgery. Here's hoping Adele gets some relief in one way or another, and very soon, because selfishly, we don't want to risk not hearing that soulful, one-of-a-kind voice for even a moment!