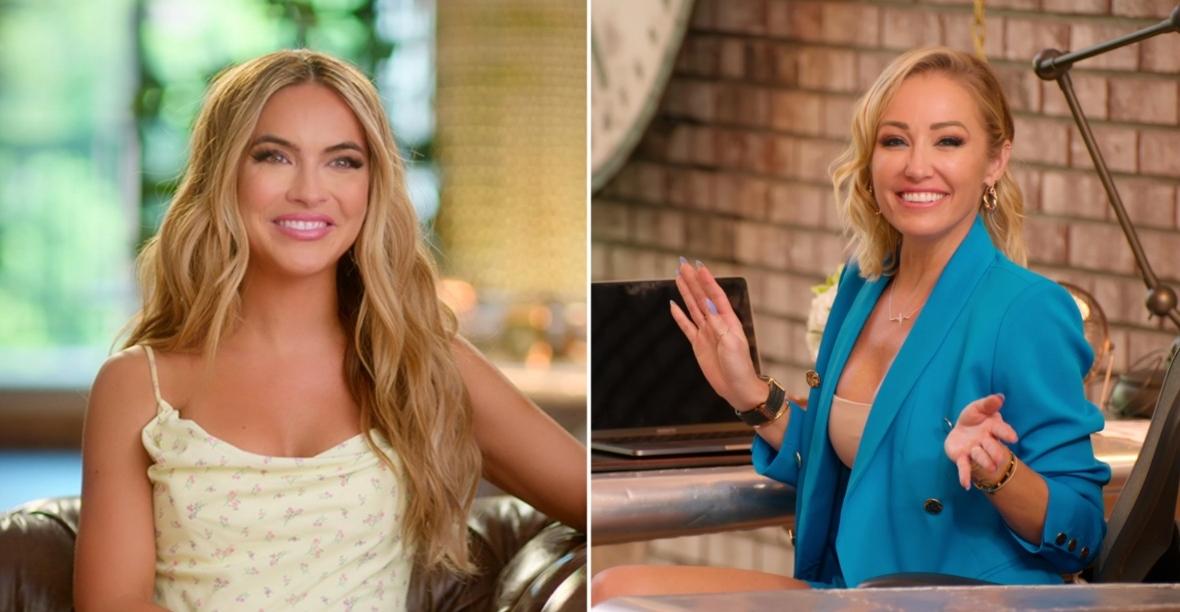 'Selling Sunset' Season 6 Sheds Light on the Messy Parts of Chrishell and Mary's Friendship
From fights about Jason to drug accusations, Chrishell's former friendships, including one with Mary, rapidly deteriorated during Season 6 'Selling Sunset.'
Article continues below advertisement
There are fights about Jason Oppenheim and drug abuse accusations, and Chrishell's friendships suffered a ton during the sixth installment of Selling Sunset. As a result, fans wonder where the soap actress stands with Mary and Nicole today. Here's what we found.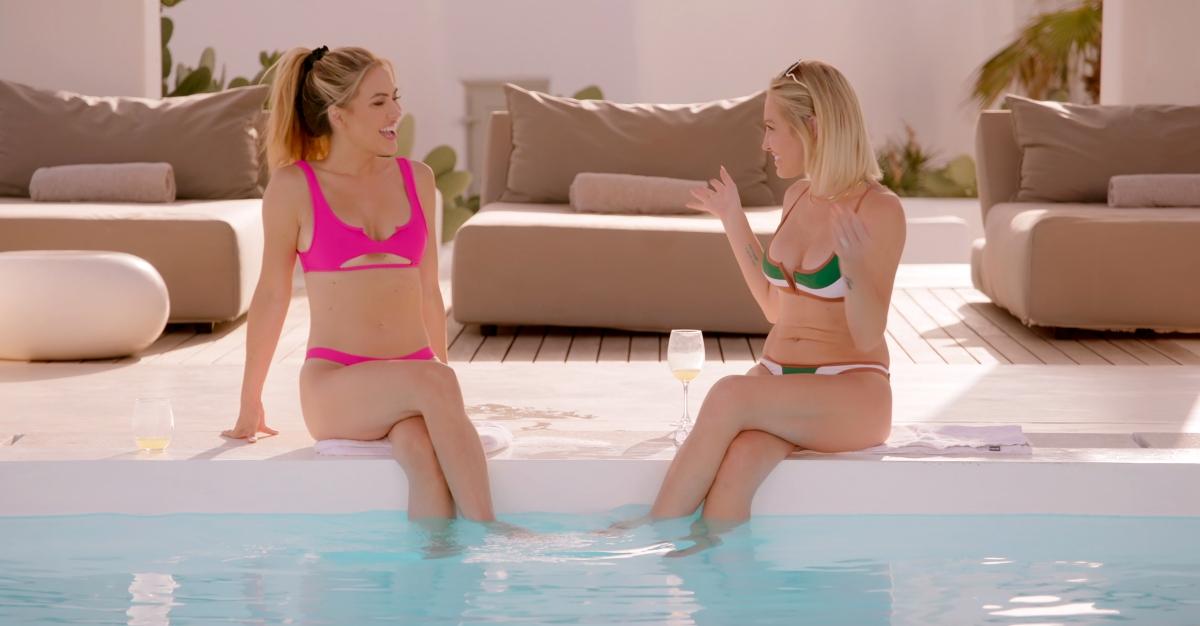 Article continues below advertisement
Are Mary and Chrishell from 'Selling Sunset' still friends? Chrisell's breakup with Jason Oppenheim sparked drama between the besties.
The Selling Sunset stars' long-standing friendship was on the rocks following Chrishell's split from Jason in late 2021. Previously, Jason had dated both Mary and Nicole, and his relationship with Chrishell ending created immediate tension among the cast.
Despite the All My Children alum moving on with her new partner G Flip since parting ways with her former flame, the fallout from the emotionally-charged breakup bled into Season 6 of Selling Sunset.
During the premiere of the Netflix reality series' sixth season, Chrishell got candid about how Mary's reaction to her failed relationship tainted their friendship.
"I didn't anticipate it being so, like, Mary's on Jason's side. I thought it would feel a little bit more in the middle," the actor admitted to Emma Hernan.
Article continues below advertisement
"I haven't connected with Mary one-on one-since the breakup. I mean, we were sisters… I don't know if it's something that we can work past to get it back as it was before," Chrishell continued.
"We were just this core group, always together. ​And now I feel like I'm just kind of, like, the odd man out."
And now, judging by social media, it doesn't look like Mary and Chrishell are as close as they once were outside of the show either.
Article continues below advertisement
Mary and Chrishell's friendship took a turn for the worst when Chrisell accused Nicole of being on drugs during 'Selling Sunset' Season 6.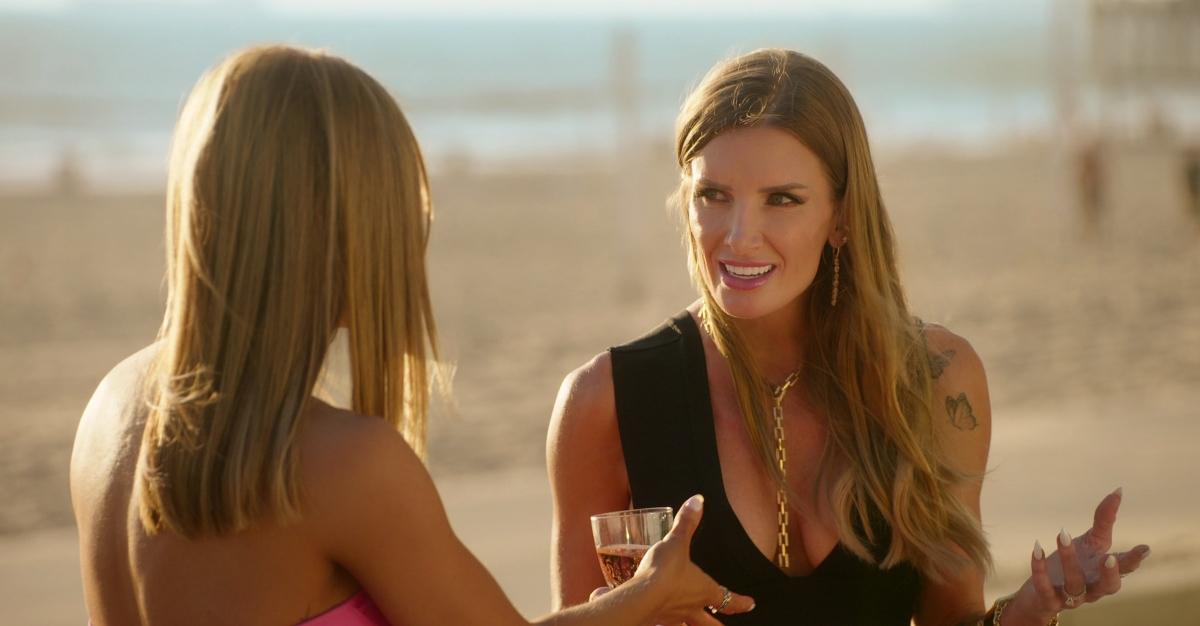 It's no secret Mary and Chrishell were on the outs following Mary's unprecedented reaction to her co-star's breakup with Jason. However, the soap actress didn't do much to rectify the situation when she accused Nicole of abusing drugs during Season 6 of Selling Sunset.
While the trio attended a girl's getaway in Palms Springs, Nicole and Chrishell got into a heated confrontation about Chrisell's relationship with Jason, prompting the All My Children star to accuse her co-star of acting "cracked out."
Article continues below advertisement
"I'm not going to be accused of being a crackhead by someone who has nothing else to throw at me," Nicole said. However, Chrishell refused to drop the allegations.
During Mary's bachelorette party, Chrishell told the group that she saw Nicole take mushrooms and that she was "going crazy on everyone."
Naturally, Mary was less than thrilled to hear Chrishell spreading rumors about their co-star during her special night. "Chrishell, that wasn't cool at all," Mary exclaimed. "That is damaging to everyone, including me, and I take that very personally."
What followed was Nicole taking a drug test to disprove Chrishell's claims, paired with a promise to take legal action if she continued to spread rumors.
Selling Sunset Season 6 is now available to stream on Netflix.