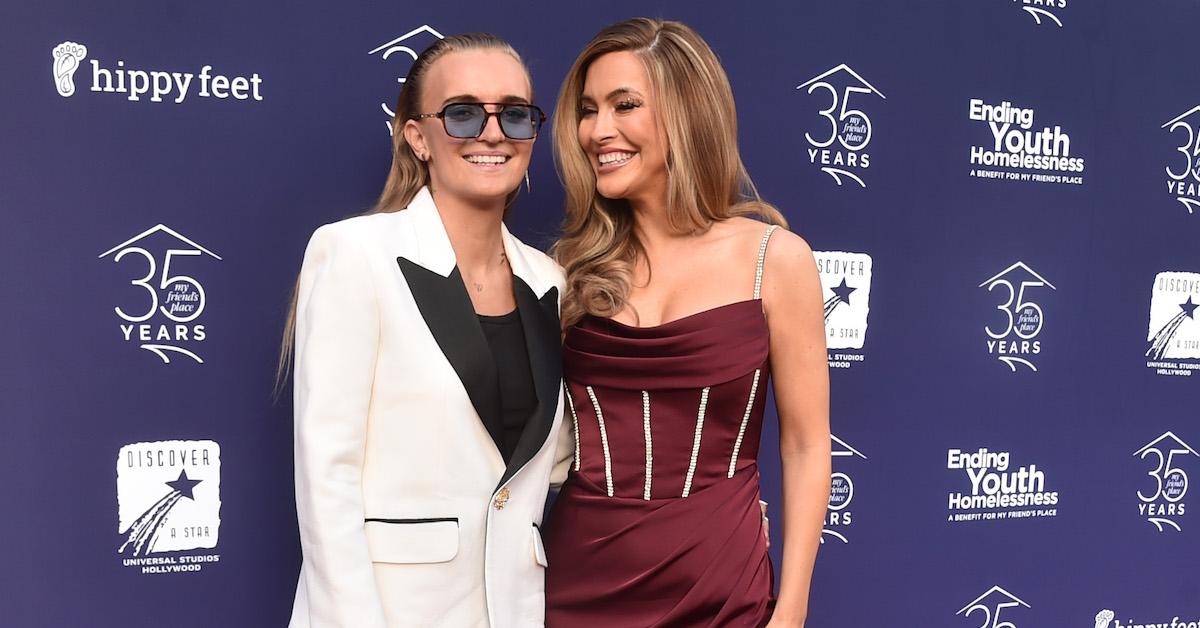 Chrishell Stause and G Flip's Relationship Timeline — From Meeting to Marriage
Let's revisit Chrishell Stause and G Flip's relationship timeline from when the couple met, to their walk down the aisle, and all in between.
Article continues below advertisement
So how did the two stars first cross paths? And how soon did they make it down the aisle? Let's walk through Chrishell Stause and G Flip's relationship timeline. Details ahead.
How did Chrishell and G Flip meet?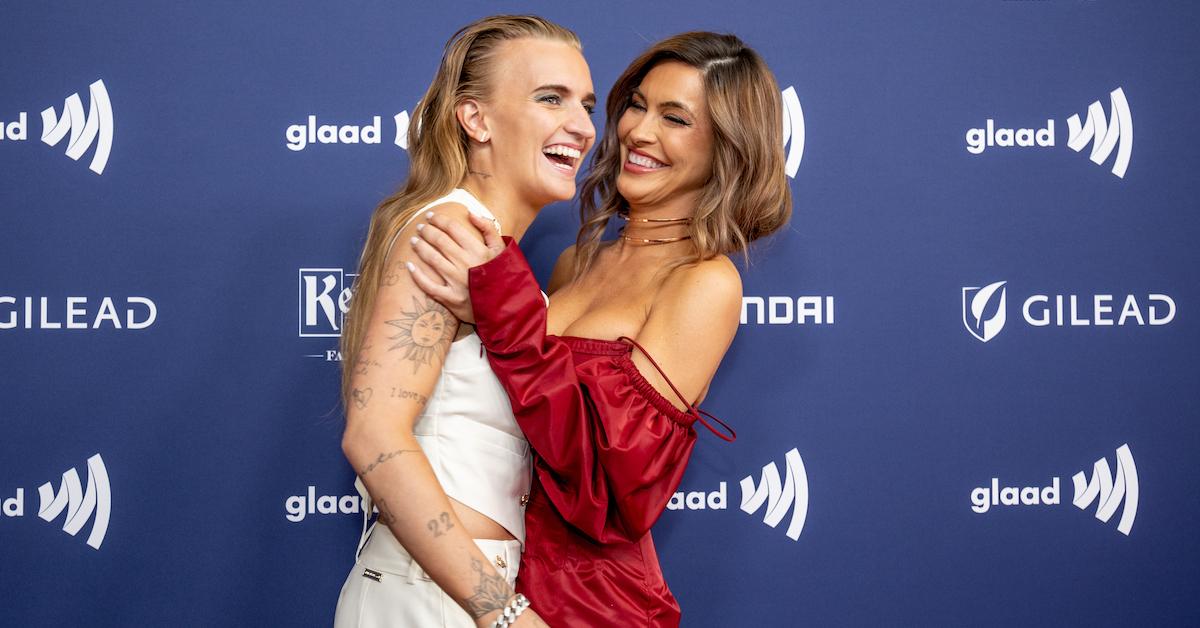 Chrishell had famously just come off of a relationship with Selling Sunset co-star and her boss, Jason Oppenheim. Their mutual heartbreak was shared on the show, with the decision to end things resulting from a disagreement over whether to have kids.
Article continues below advertisement
But on the Season 5 reunion of the L.A.-based show, which taped in April of 2022, Chrishell revealed she was dating someone new.
"I recently have been spending a lot of time with someone that's very important to me. Their name is G Flip. They're nonbinary, so they go by they/them," she told fans.
"I think I was probably as surprised as anyone," Chrishell continued. "Nothing's really changed for me, I'm still very attracted to masculine energy and a good human. I heard people talk about these things and they're like, 'I knew from a young age.' That's not me. I'm just, I'm very open to good energy. I don't know what my future holds. … I know being in this position, we get judged constantly, but at the end of the day, I'm so happy."
Article continues below advertisement
It turns out that the couple actually met on Halloween of 2021, but both were in other relationships.
According to Chrishell, once those relationships ended, they made the first move — and both stars went Instagram official with one another soon thereafter.
Chrishell starred in a music video with G Flip.
In May of 2022, Chrishell became G Flip's muse for their music video "Get Me Outta Here."
Soon, the reality star was visiting G Flip's native Australia and posting about her amazing trip on her social media.
Article continues below advertisement
But some fans questioned her seeming change of heart after only dating men in the public eye, a perception Chrishell addressed head on via Instagram soon after going public with her relationship.
In a video posted May 10, 2022, she said in part, "I'm the same person that you've been following this whole time. I hope if this is all confusing to you, stick around and keep an open mind. If you don't, I understand that too."
Article continues below advertisement
Chrishell and G Flip spent 2022 together and in love.
Throughout the rest of their first year together, the reality star and artist weren't shy about sharing their relationship on social media and in public, with a notable instance being at the MTV Movie & TV Awards in June.
To be fair, G Flip acknowledged in early 2023, "Navigating our relationship publicly in a world that still isn't fully accepting can be challenging at times but bloody hell I got me an absolute keeper by my side."
G Flip shared their song "I'll Be Your Man" about their relationship with Chrishell.
In March of 2023, G Flip shared the first song they wrote about Chrishell on social media, and documented their girlfriend's adorable reaction to the meaningful lyrics, which include, "I'm not what you planned / but I'll be your man."
Article continues below advertisement
Chrishell and G Flip got married.
In May of 2023, Chrishell shocked fans by announcing she and G Flip tied the knot in Las Vegas.
The newlywed celebrated the milestone by posting a montage of sweet images and video of the couple's relationship timeline, captioning her share in part, "Love doesn't always go as planned … Sometimes it's immeasurably better."
From Emma Hernan, to Maya Vander, to Chelsea Lazkani, the post was immediately celebrated by numerous Selling Sunset co-stars.
Even her ex Jason had kind words to share: "I am so excited for this!! You and G are the most inspiring couple and the affection between you both is so pure. I love you two tons and am so lucky to have you both in my life."