The Controversy Behind Ending to 'Bayonetta 3' Does a Great Disservice to the Titular Character
'Bayonetta 3' is a great game marred by an ending that has generated controversy. Let's break down what happens and why it doesn't work.
Spoiler alert! This article contains major plot points to Bayonetta 3.
The road to the release of Bayonetta 3 was long and bumpy. It was first announced in 2017 before it underwent a bout of complete radio silence from the dev team at PlatinumGames that lasted nearly four years. On the eve of its release in October 2022, the original voice actress for Bayonetta tried to rally a boycott against the game using misleading information that harmed efforts for fair pay in the voice acting industry.
Article continues below advertisement
When the game was finally released, it garnered positive response and even took home the award for Best Action Game at the 2022 Game Awards. But even with a successful launch, it still could not escape controversy with what can only be described as a truly awful ending. For all intents and purposes, I'm inclined to agree that the ending of the game does a great disservice to the titular witch and her fans.
The controversy behind the ending to Bayonetta 3 is well-deserved. Let's break down why.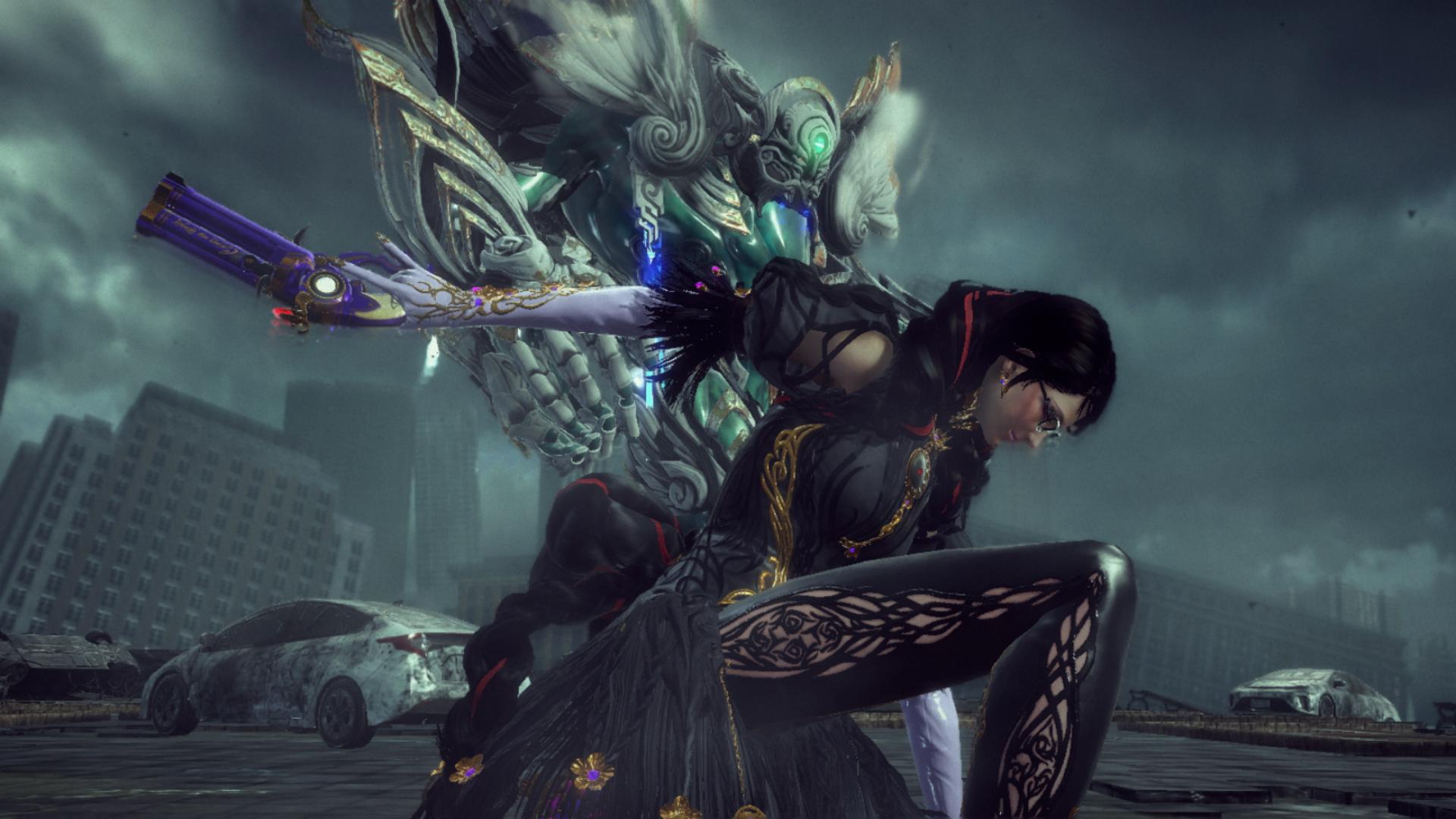 Article continues below advertisement
The ending to 'Bayonetta 3' has sparked controversy for good reason.
The characterization behind Bayonetta has been a subject of heavy debate among gamers and critics since the earliest days of the franchise. During her first outing, some viewed her as the epitome of male gaze game design as a female video game protagonist who was overtly sexualized in gratuitous and unnecessary ways. In the years since, fans and feminists have reclaimed her as an empowered queer heroine who wields her sexuality for none other than herself.
As a trans person who tries to exude their femininity as a way to self-affirm my own identity, I drew plenty of inspiration for characters like Bayonetta. Over the years, she became a role model for LGBTQ+ folks like myself who wanted to be themselves without compromise.
However, the ending to the third game seems almost desperate to prove that those efforts to live genuinely are ultimately for naught.
Article continues below advertisement
In the final fight against the multiverse-shattering Singularity, Bayonetta throws everything she has against the final boss. She receives immense amounts of help from alternate Bayonettas from other universes, including her past selves from the first two games. She even gets back up from her bumbling-sidekick-turned-love Luka in a move that some regard as overt queer erasure. Yet even after achieving victory from all that, she ultimately dies along with Luka in anticlimactic fashion.
Article continues below advertisement
It would be one thing for Bayonetta to have ended up with Luka, especially considering the credence given to the same-sex relationship between her and her witch companion Jeanne that remains a popular theory among fans. Ty Galiz-Rowe of Gayming posits that her romance with Luka doesn't necessarily discredit her queer-coded characterization. However, Bayonetta's reliance on him throughout the plot does a disservice to the confidence she'd gained throughout the series in spite of him.
To that end, watching her slowly die as the credits roll is quite possibly the worst way to end off a protagonist whose heroic climax was so expertly built up through ever-increasing hype in the final battle. Throughout the fight, Bayonetta did what she'd always done throughout the series, albeit it in a more metaphysical fashion. She lifted herself up so that she could achieve great things with confidence in herself. Her ultimate death is the worst payoff after all that effort.
Article continues below advertisement
The Bayonetta series has never exactly been a paragon of storytelling in the past. The previous two games are quite liberal with their interpretation of time travel, laying the foundation for paradoxical plot points that are just borderline nonsense. And the third game still shines as an excellent action title with a deep and rewarding combat system. Unfortunately, the ending to Bayonetta 3 is ultimately difficult to digest.
If you're a fan of confident queer women overcoming obstacles in order to achieve great things, you may want to skip the cutscenes on this one.
Bayonetta 3 is available on Nintendo Switch.