Bayonetta and Jeanne Could Easily Be More Than Friends in the Games — Their Relationship Explained
What is the nature of the relationship between Bayonetta and Jeanne? The two meet each other as fervent rivals and only get closer.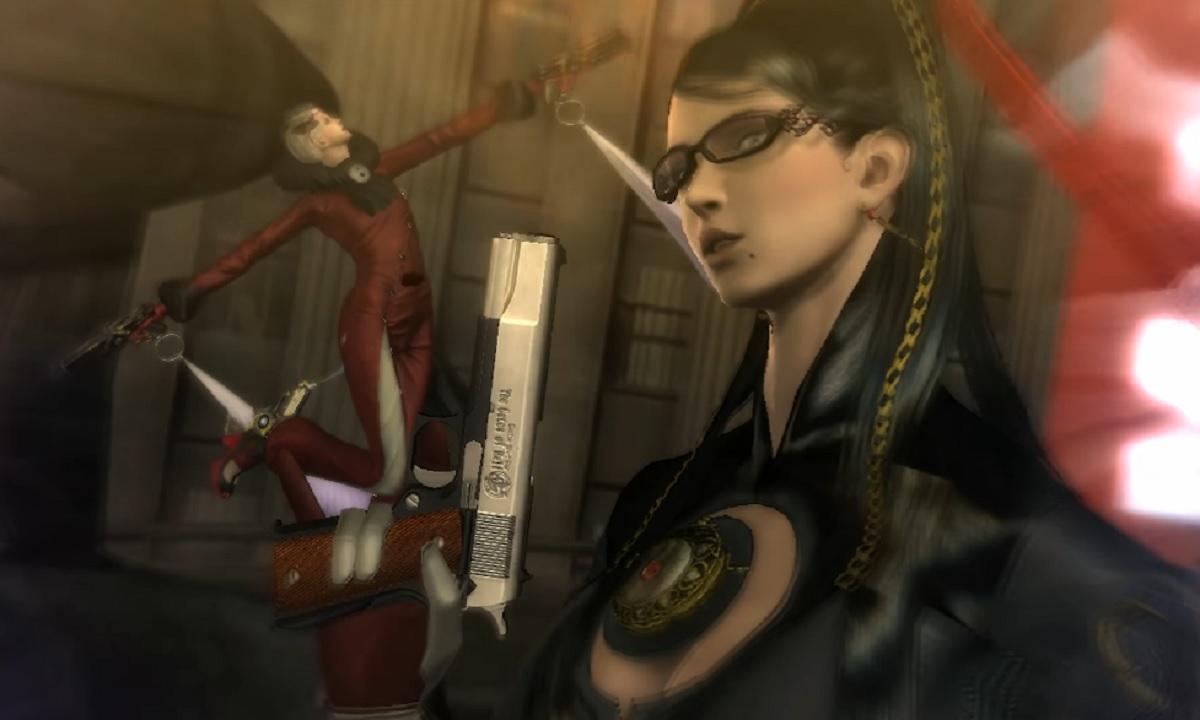 Spoiler alert! This article contains plot details for the Bayonetta games.
The world of gaming shows off some pretty iconic duos. Mario has Luigi in the Mario games, Sonic has Tails in the Sonic franchise, and even The Last of Us left an impression with the dynamic between Joel and Ellie.
Article continues below advertisement
But if there's one duo that deserves more attention, it's Bayonetta and Jeanne from the Bayonetta series. With the latest game debuting to critical acclaim (despite some ongoing behind-the-scenes drama), the two Umbran Witches grace the Nintendo Switch once more.
As the last surviving members of the Umbran Witches in their own realm, the two of them are like peas in a pod. But what's the true nature of their relationship? Are they simply friends? Could they be more? The third game provides some interesting answers, but let's break down what makes Bayonetta and Jeanne's relationship so unique.
Article continues below advertisement
What is the nature of Bayonetta and Jeanne's relationship?
Bayonetta and Jeanne first meet as children in the distant past. They grow up on very different ends of the Umbra social hierarchy; Bayonetta (known as Cereza as a child) is treated as an outcast due to her parents' sacrilegious union and Jeanne was next in line to lead the Umbran Witches. As the two of them train together in the Dark Arts, an intense but friendly rivalry grows between them. Together, they grow up from prodigal apprentices into full-fledged witches.
Article continues below advertisement
They work together to fend off an army of Paradiso Angels that ambushed their clan. After the entire Umbran Clan is nearly overwhelmed, Jeanne makes one desperate act to protect her friend by sealing her away in crystal and fighting the Angels off on her own.
Several hundred years later, they reunite under mysterious circumstances. With Bayonetta having lost her memories and Jeanne having been brainwashed by the Angels, they begin dueling each other to the bitter end.
Bayonetta is eventually able to undo the Angels' control over Jeanne and the two of them fight alongside each other once more.
Article continues below advertisement
As the last remaining Umbran Witches in existence, it would be understandable that they try to stick together at all costs, especially considering how close they are. But there are also plenty of hints to suggest that their relationship is something more than just friends or sisters-in-arms.
In Bayonetta 2, it is revealed that Bayonetta and Jeanne live together after Jeanne makes a passing statement saying, "I'll see you back at the house," in an opening cinematic.
Article continues below advertisement
Their living status is directly addressed by character designer Mari Shimazaki in an official artbook. Reportedly, Bayonetta handles all of the housework around their place while Jeanne typically wakes up every day hungover from a night of partying.
Throughout the years, many fans have interpreted their relationship as romantic, and it's easy to see how close the two of them are in the series.
However, the controversial ending to Bayonetta 3 all but confirms that Bayonetta (for the moment) has eyes on someone else. In a conclusion that has sparked debate among fans, Bayonetta ends up with Luka, the foolhardy journalist who has followed Bayonetta on her escapades since he was a child. As the two of them perish at the hands of Singularity, they declare their love for each other in their last moments.
Article continues below advertisement
'Bayonetta Origins' delves deeper into Bayonetta's and Jeanne's relationship.
The ending to Bayonetta 3 may be a head-scratcher at best, but the upcoming Bayonetta Origins game is set to explore the Umbran Witches' relationship more deeply. The game follows Cereza as a young witch-in-training as she learns to master her magic.
In a spoiler Reddit thread, it is revealed that Cereza and Jeanne get to know each other throughout the events of the game. Supposedly, they come off as sisters, with Jeanne expressing concern over Cereza as the latter finds herself in trouble.
Fans have interpreted Bayonetta's and Jeanne's relationship in all sorts of ways, but the one constant is that the two Umbran Witches are willing to do anything to help each other in a bind. We'll get to see exactly how their friendship came to be in this new prequel.
Bayonetta Origins: Cereza and the Lost Demon comes out on Nintendo Switch on March 17.