There Are Tons Of Cool Armor Sets to Collect in 'Tears of the Kingdom' — Here Are The Best
The best armor sets in 'Tears of the Kingdom' make it easy to survive even the most challenging of battles. Here's a look at the most useful armor.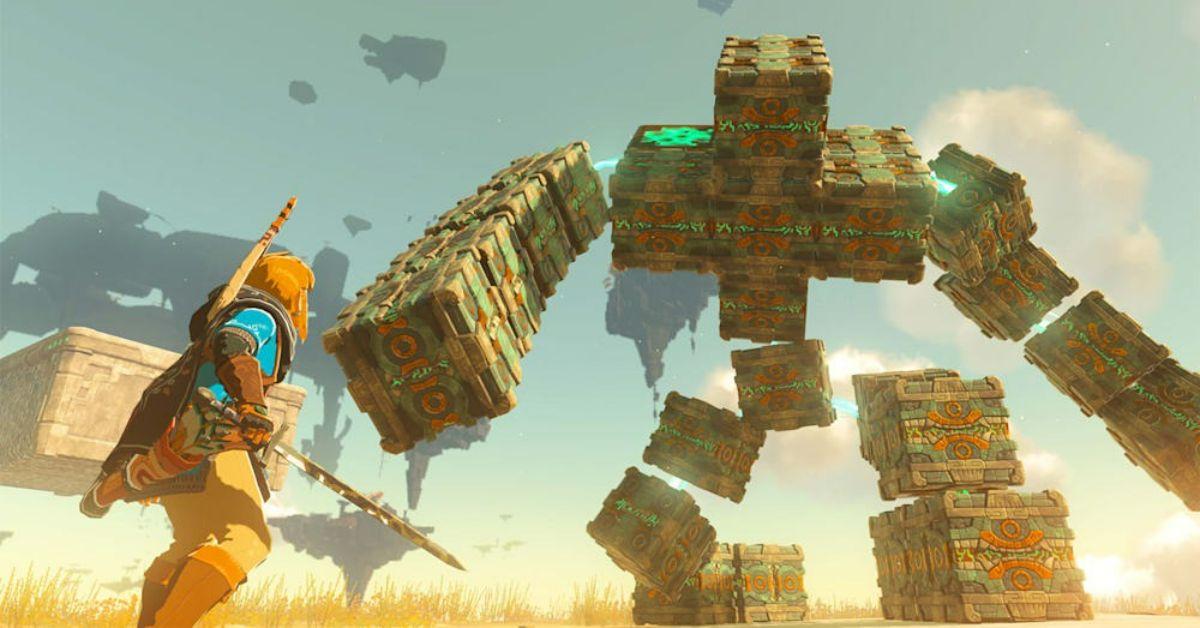 From the deadly Sky Islands to the nightmare-inducing Depths, Tears of the Kingdom has no problem throwing you into harm's way. Thankfully, it also has no problem giving you dozens of unique pieces of armor to protect yourself — although some are a bit more useful than others. Here's a look at the five best armor sets in Tears of the Kingdom to help you survive all the threats lurking around Hyrule.
Article continues below advertisement
The best armor sets in 'Tears of the Kingdom.'
Truth be told, the best armor set in Tears of the Kingdom can vary wildly based on your location, level, and current mission. Some allow you to swim up waterfalls, while others prevent you from feeling the effects of hot or cold environments.
However, these five armor sets stand out from the rest due to their versatility and impressive defensive chops. Whether you're a beginner or have already completed the main quest, here's a look at the best armor in Tears of the Kingdom.
Zonaite Armor is great for crafting.
If you love crafting elaborate vehicles and using other Zonai devices, you'll love the perks offered by the Zonaite Armor. The biggest selling point of this gear is that it reduces the amount of energy needed to operate these gadgets, allowing you to prolong their use to better travel the map or activate your self-made contraptions. The set also offers reasonable defense stats. To find the full set, you'll need to explore a bunch of different Sky Islands.
Fierce Deity Armor improves your offense.
The Fierce Deity Armor Set improves your offensive skills, turning Link into an absolute powerhouse on the battlefield. Your best bet is to equip the entire set at once (that is, the Mask, Armor, and Boots), as this grants a significant boost to your charge attack and stamina. If you want to get your hands on the gear, start your journey by heading to Cephia Lake Cave.
Article continues below advertisement
Glide Armor gives you a boost to airborne travel.
One of the best ways to travel across Hyrule is gliding. And if you want to make your travels even easier, you'll want to add the Glide Armor to your inventory. When upgraded enough, it can even negate fall damage. It's not easy to get, however, as you'll need to travel to three different Sky Islands — Bravery Island, Valor Island, and Courage Island.
Article continues below advertisement
Mystic Armor is all about money.
Who cares about defense and blocking attacks if you're rich? That's the idea behind the Mystic Armor Set, which sees you losing rupees instead of hearts. You won't want to bring this set into battle unless you're loaded with Rupees, but if you have a couple thousand to burn, this could be a great way to run through the game without worrying about death. To get the set, you'll need to trade Bubbul Gems to Koltin.
Article continues below advertisement
Champion's Leather offers superior defense.
When fully upgraded, this armor boasts an impressive 32 Defense stat. Of course, you'll need to visit the Great Fairy Fountains and collect tons of resources (and rupees) to complete that task, but it's well worth the effort. You'll also get a new attack for the Master Sword, which allows you to damage enemies from a distance. Get started collecting this gear by heading to Hyrule Castle.