Bono's Daughter Had the Best Take on the Nepo-Baby Discourse
One of Bono's kids had the best hot take on the ongoing nepo baby discourse. So how many kids does Bono have anyway? We've got the answers here.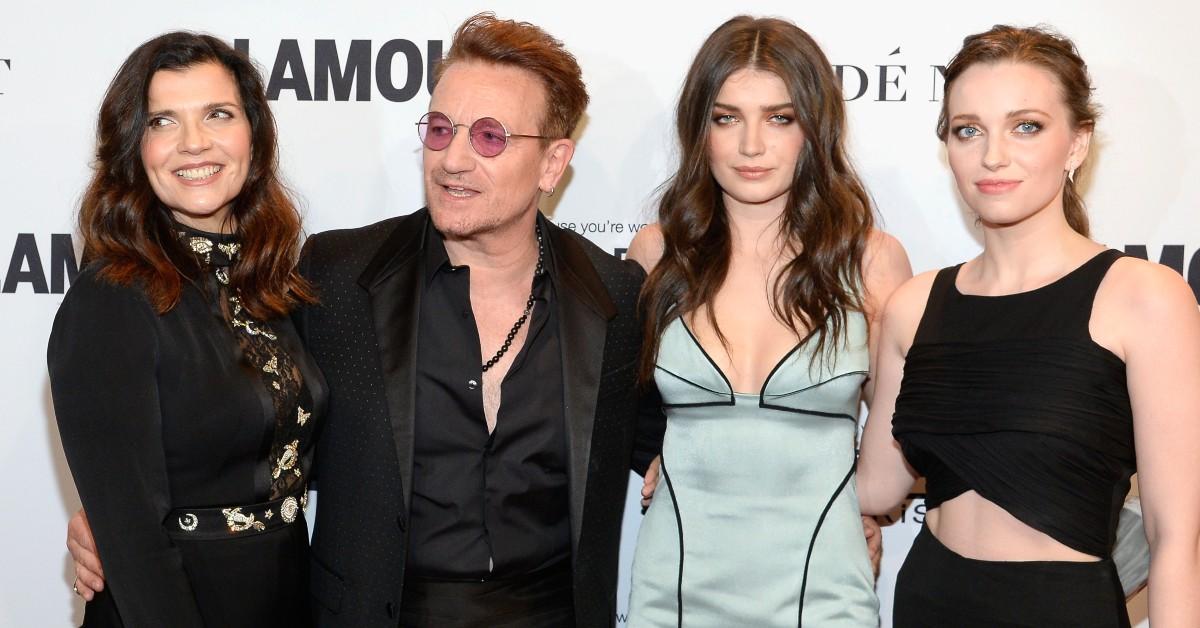 2022 really said, "Wait, y'all, we've got one last internet trend for you – nepo babies." The phrase refers to the children of famous celebrities who obviously benefit from their parents' fame when it comes to their own respective careers.
Although some notable nepo babies were defensive when they were named on New York magazine's nepo baby list, one of Bono's kids joked that she was disappointed that she was left off the list.
Article continues below advertisement
So which one of Bono's kids hopped in on the nepo-baby discourse? How many other kids does Bono have with his wife, Ali Hewson? Did you know Bono is being honored at the Kennedy Center before 2022 ends?
Keep reading for all the details about the U2 frontman.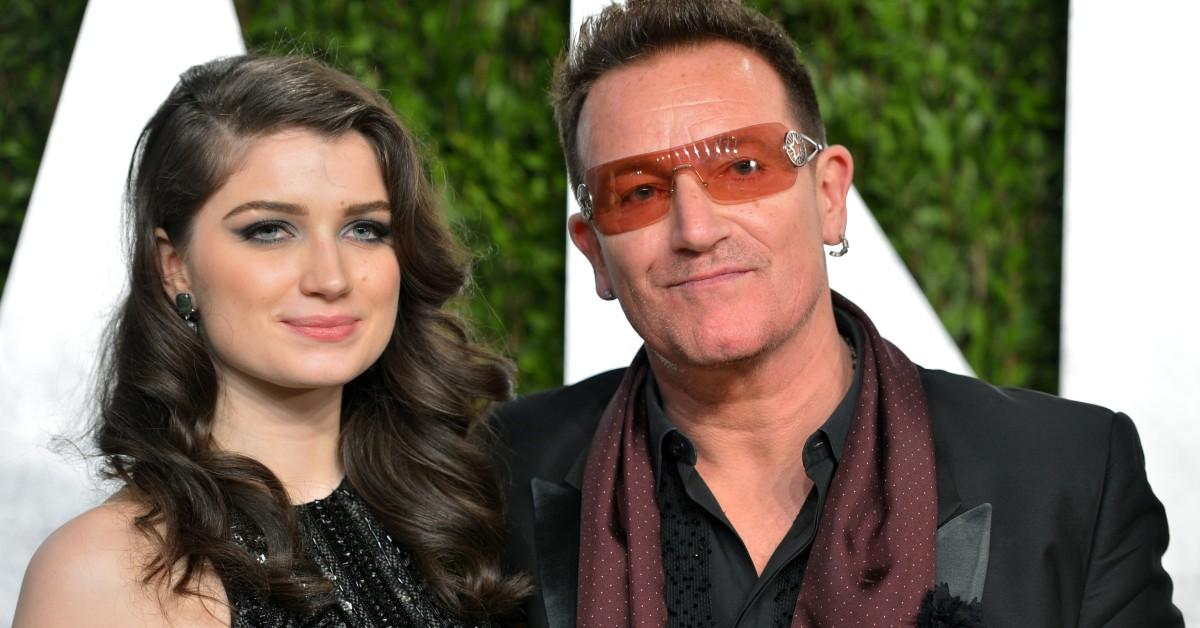 Article continues below advertisement
Eve Hewson had a hot take on the nepo-baby discourse.
Eve Hewson is an actress who just happens to also be Bono's second-born daughter (she was born in 1991, so she's a peak millennial queen).
She wisely found a way to promote her Apple TV Plus series Bad Sisters by entering the nepo-baby discourse. Eve tweeted, "Actually pretty devastated i'm not featured in the nepo baby article like haven't they seen my hit show Bad Sisters??? The NERVE."
Bono's daughter joked that one of her 2023 goals was to be successful enough where she would be honored with the title of nepo baby. Naturally, she was thrilled when a fan sent her a diagram of musicians who raised actors.
Article continues below advertisement
Who are Bono's other kids?
Bono has three other kids in addition to his sassy daughter Eve (who totally earned her acting credentials on her own, thank you very much!).
The U2 frontman's firstborn daughter, Jordan Hewson, was born in 1989. She is now a prominent tech entrepreneur.
Article continues below advertisement
Bono and Ali also have two sons who are younger than Jordan and Eve. Elijah Hewson was born in 1999 — he chose to follow in his father's melodic footsteps and lead the band Inhaler. Rounding out the pack is John Hewson, who was born in 2001, and prefers to keep his life more private than his fellow siblings, per Hello! magazine.
Article continues below advertisement
Bono and U2 are set to be part of the 45th Kennedy Center Honors
Bono fans eager to watch the ceremony can tune in to the live special on Dec. 28 on CBS from 8 to 10 p.m. EST. The ceremony will also be available to watch on demand or stream on Paramount Plus.
You can catch Eve on Bad Sisters on Apple TV Plus — we're sure her dad is proud of Eve for being on a show that has already been renewed for a second season!