Brett Kavanaugh's Wife Said His Sexual Assault Allegations Are "Really Hard to Believe"
Brett Kavanaugh's sexual assault allegations resurfaced after a secret documentary, 'Justice,' aired at Sundance. Here's what to know about his wife and her reaction.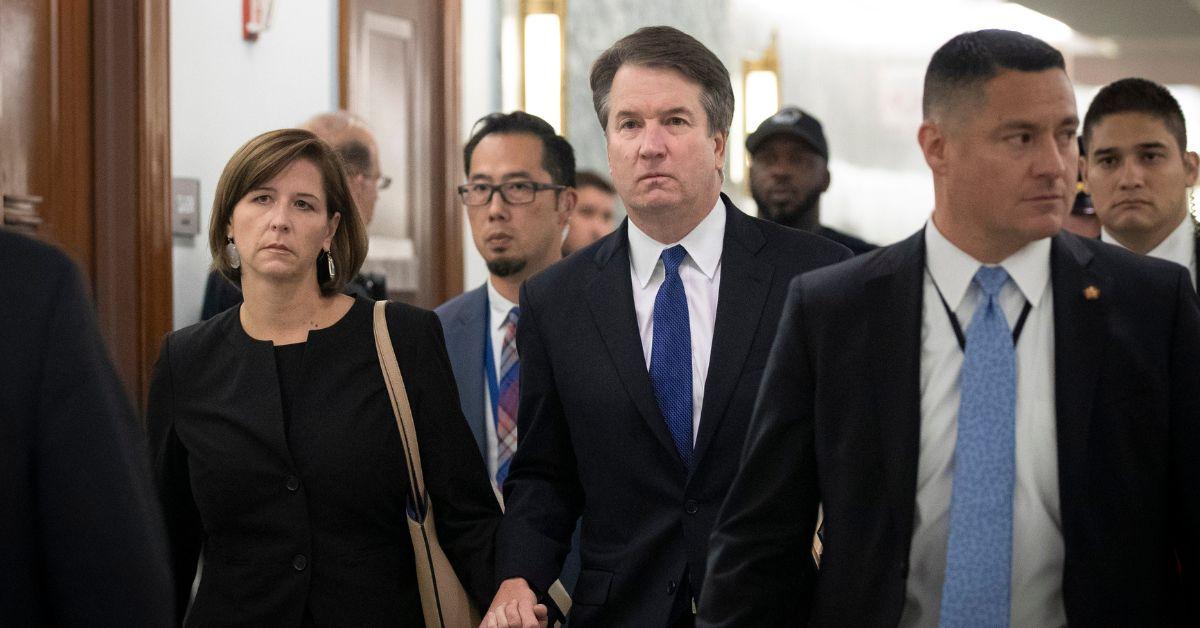 In 2018, Supreme Court Justice Brett Kavanaugh's alleged behavior surfaced in the media. At the time, several women accused Kavanaugh of sexual misconduct and sexual assault before former President Donald Trump appointed him to the Supreme Court.
Now, Kavanaugh's allegations have become the focus of Doug Liman's under-the-radar documentary, Justice. The doc includes interviews with Christine Blasey Ford, who testified before Congress that Kavanaugh attempted to assault her when they attended high school in the 1980s. Other women have also come forward with new allegations dating back to his time at Yale.
Article continues below advertisement
Amid Justice's release at Sundance on Friday, Jan. 20, Kavanaugh's camp has remained mum about the content, but he has always denied sexual misconduct. As of this writing, his family, including his wife, haven't shared their feelings about the allegations being back in the spotlight. Keep reading to find out everything we know about Brett Kavanaugh's wife and kids.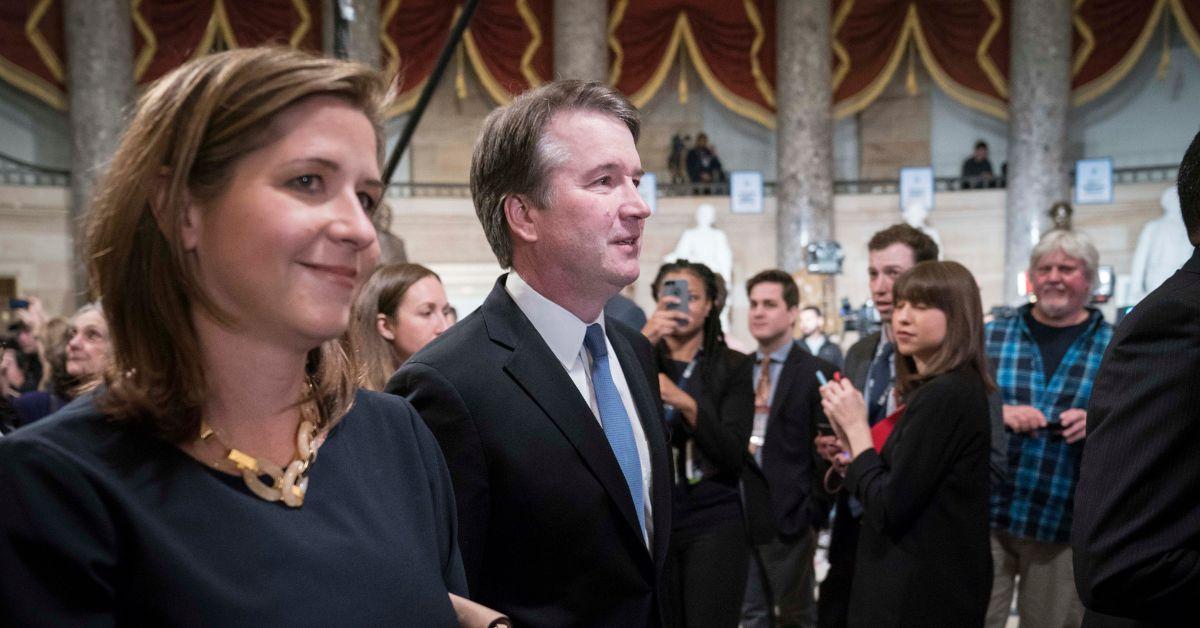 Article continues below advertisement
Brett Kavanaugh's wife stood by him during his sexual misconduct allegations because she "knew his heart."
Before Trump nominated him as a Supreme Court Justice in July 2018, Kavanaugh worked as a lawyer in Washington, D.C. After graduating from Yale Law School in 1990, he met Ashley Estes, a former personal secretary to President George W. Bush. According to The Washington Post, she now serves as a town manager in the D.C. suburbs.
In 2003, Kavanaugh become a White House staff secretary under Bush. The following year, Estes and Kavanaugh got married in Washington, D.C., with Bush and his wife, Laura, in attendance. The newly married pair continued growing their political careers. In 2006, Brett was sworn in as a judge to the U.S. Circuit Court of Appeals for the District of Columbia.
Article continues below advertisement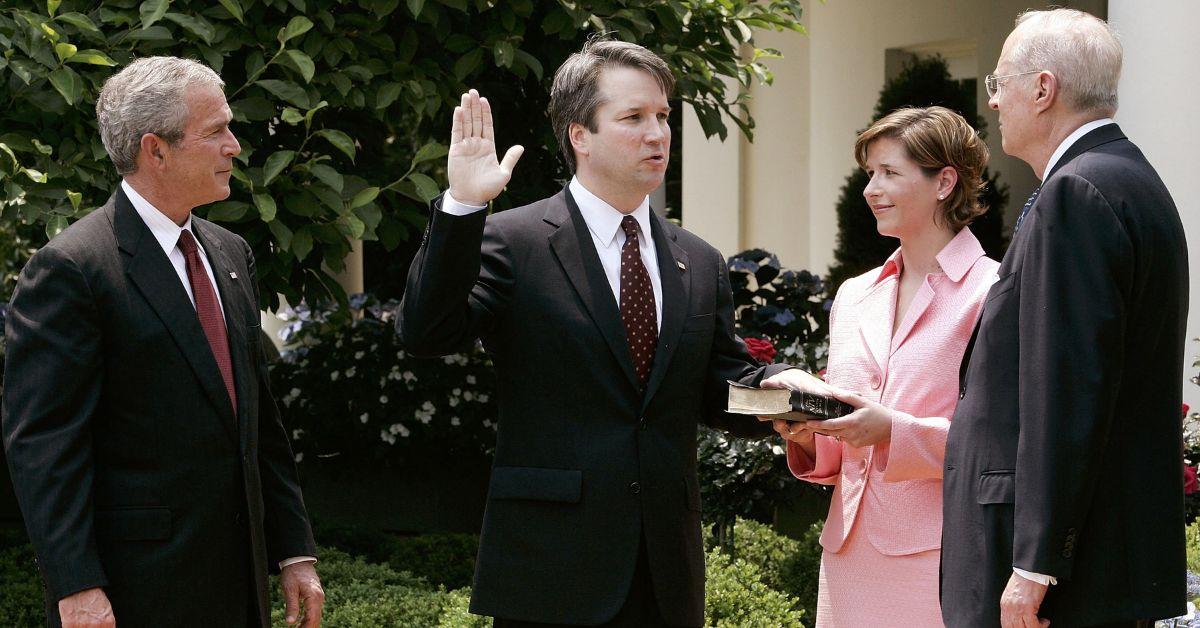 Then in 2018, Kavanaugh was nominated to the Supreme Court. Shortly thereafter, Ashley supported her husband when Christine Blasey Ford's allegations of sexual misconduct were first brought to light.
During an interview with Fox News host ​​Martha MacCallum, the Kavanaughs sat next to each other while denying any sexual misconduct on Brett's end. When asked if she believed in Brett's innocence, Ashley said she had no doubts that her husband was being falsely accused.
Article continues below advertisement
"I mean, I know Brett — I've known him for 17 years," Ashley explained. "This is not at all characteristic. It's really hard to believe. He's decent. He's kind. He's good. I know his heart. This is not consistent with Brett."
In October 2018, following Blasey Ford's testimony, Congress ruled that there was "no corroboration of the allegations" found. Two days later, Kavanaugh was sworn in for a lifetime term as the 114th justice of the Supreme Court.
Article continues below advertisement
Brett Kavanaugh and Ashley Kavanaugh have two kids together.
Today, Brett and Ashley Kavanaugh are still together and are raising their daughters — Margaret (14) and Liza (exact age unknown).
At the swearing-in ceremony for Kavanaugh's Supreme Court position, at which his daughters were both in attendance, then-President Donald Trump apologized to the family for the allegations.
"On behalf of our nation, I want to apologize to Brett and the entire Kavanaugh family for the terrible pain and suffering you have been forced to endure," he said.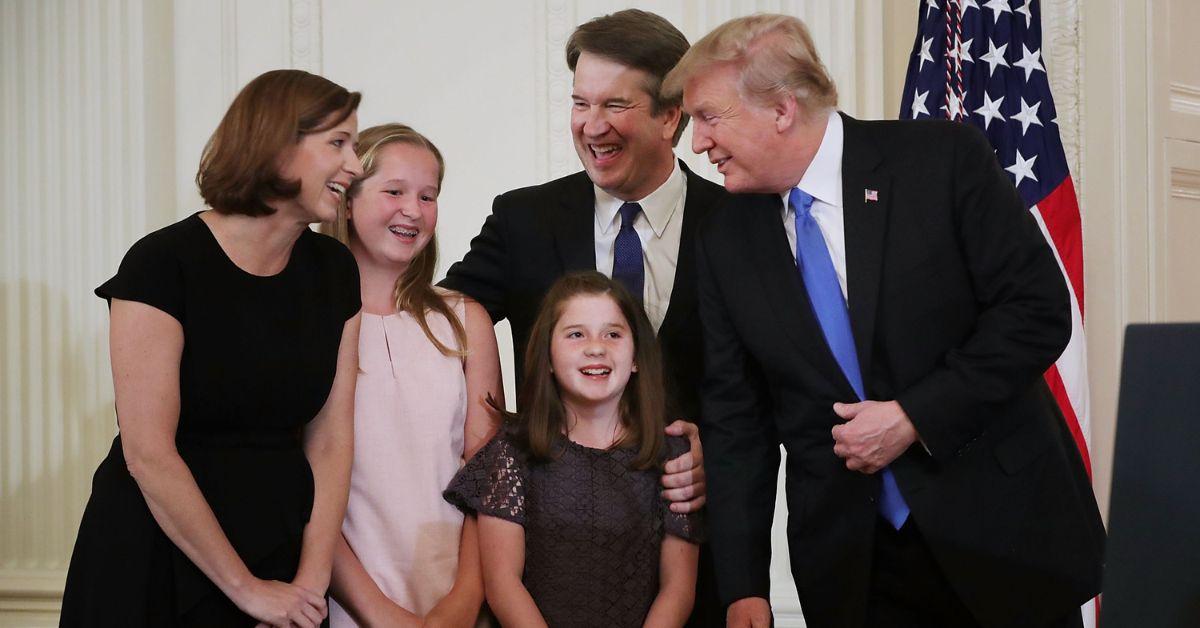 Article continues below advertisement
Although Congress and the Kavanaugh family have seemingly chosen not to believe the allegations, the creatives behind Justice hope the documentary will reignite the conversation. Amy Herdy, a producer on the film, said she wants the new details to be further proof of Kavanaugh's past.
"I do hope this triggers outrage and action," she said to Variety. "I hope it triggers an actual investigation with real subpoena powers."
Director Doug Liman, who began working on Justice after watching Blasey Ford's testimony, said that whatever comes from the documentary is out of him hands, but he believes he's done his part in bringing the women's stories to the forefront.
"For me, I feel like [my] job ends with the film and what happens after is beyond my control," the Mr. and Mrs. Smith director said. "My thinking hasn't gone beyond the film."
Justice has yet to become available for streaming.