Sure, Jack Harlow Can Rap, but Can He Play Basketball? The Internet Is Divided
Rapper Jack Harlow makes his acting debut in 'White Man Can't Jump.' But is this also the first time he has ever played basketball?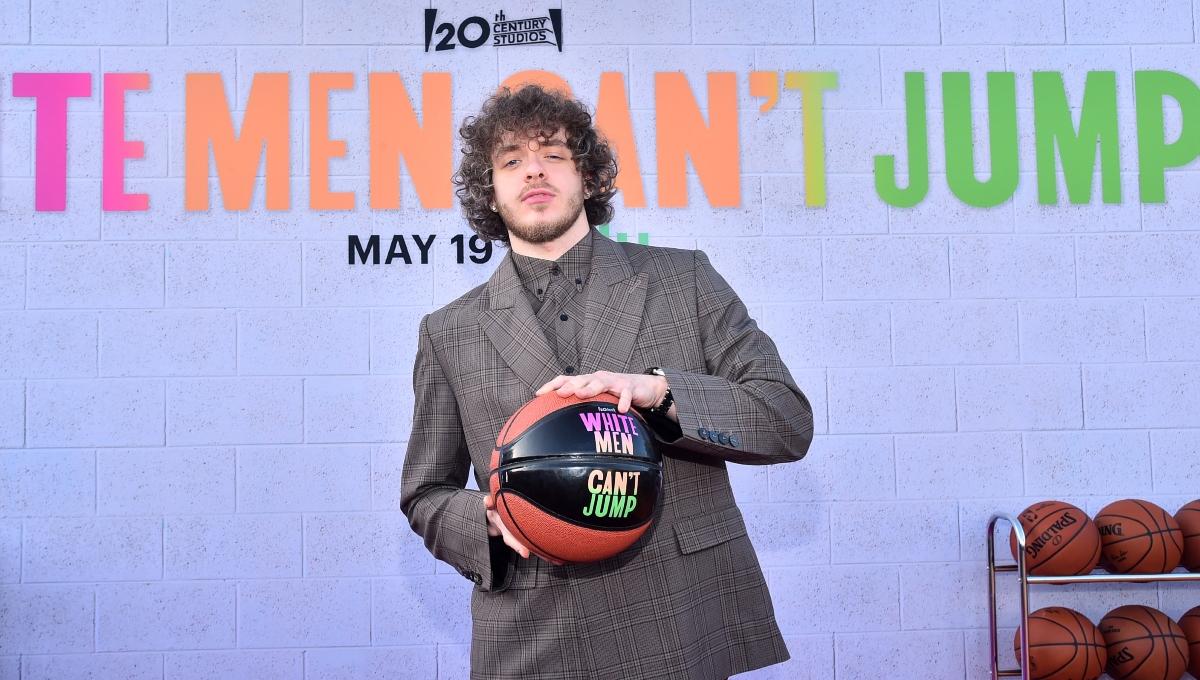 Sure, Jack Harlow can rap. But can he play basketball? Can he dunk? And most importantly, can he jump?
The "First Class" rapper makes his acting debut in the Hulu original film White Man Can't Jump, a remake of the 1992 film of the same name.
In this modern-day version, Jack plays Jeremy, a former baller whose injuries stalled his career. Playing opposite him is Sinqua Walls as Kamal, a once-promising player who derailed his future in the sport.
Article continues below advertisement
Naturally, Kamal thinks Jeremy has zero game, due to the fact that Jeremy is seen practicing meditation during the film while donning a pink sweatshirt that reads "balance." But as Jeremy tells Kamal, "You assumed I couldn't hoop because I'm white which is incredibly outdated."
That said, throughout the course of the film, it turns out, these two underdogs have way more in common than they thought they would.
So, while Jack is new to acting, is he also new to basketball?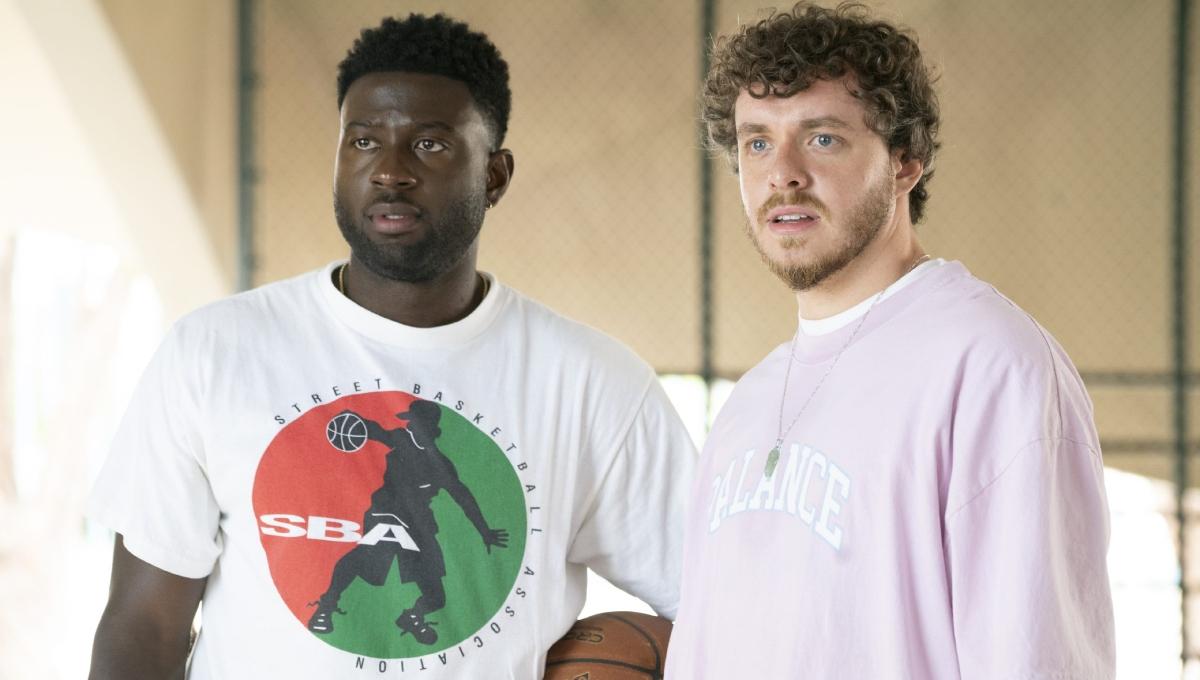 Article continues below advertisement
Can Jack Harlow actually slam dunk? Fans have mixed thoughts on his basketball skills.
In White Man Can't Jump, Jack shows off his A-game, but is he actually a seasoned player in real life? While Jack has never publicly spoken about playing basketball growing up or in college, it doesn't mean he didn't play for fun.
In 2022, Jack joined Dominique Wilkins team's alongside NFL star Myles Garrett, Mayor of Cleveland Justin Bibb, and fellow rapper Anuel AA for the NBA All-Star Celebrity Game. Sadly, their team did not win, but Jack ultimately won the night in terms of who got the most attention.
Article continues below advertisement
A YouTube video titled 'Jack Harlow's Best Plays From #RufflesCelebGame" was later released that highlighted some of his epic moments from the game — and it seemed like folks couldn't decide or not whether he was good.
"Bro made more 4-point shots in one game than Curry has made in his whole career," wrote one person in the comment section, praising Jack. However, others disagreed. "Hellacious rapper, but an awkward hooper," read another comment.
Article continues below advertisement
The film's director, Charles "Calmatic" Kidd, revealed to CinemaBlend that Jack's plays during that game were pivotal in helping him land the role. "It's funny, because the day after he auditioned [for White Men Can't Jump], he had a celebrity basketball game, and it was like, that was his basketball audition."
Charles continued: "And I was like, 'Alright, We'll get a trainer for him, and then we'll make him look like, you know, the best basketball player ever. And over the course of prep, while he was on tour, he was training with a basketball trainer. He was working with an acting coach, and he came to set overly prepared."
So can Jack play basketball? The answer is yes. As for whether or not he plays well or not, that's really up for you to decide.