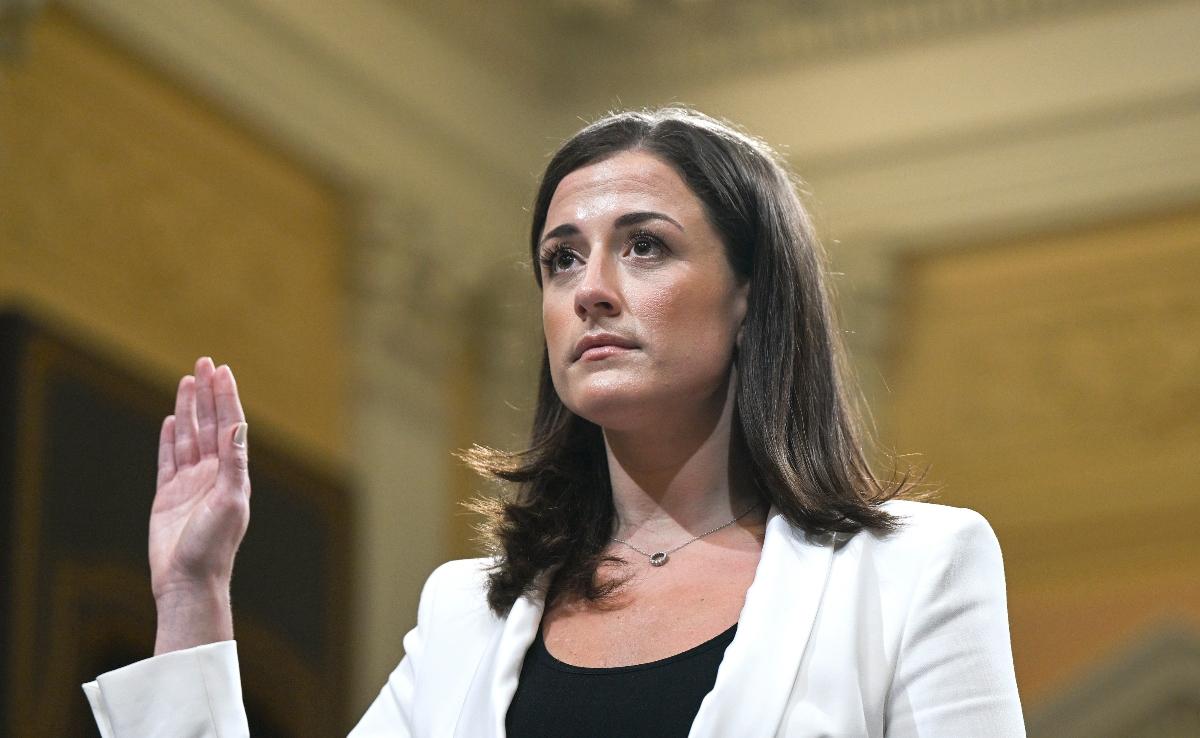 Cassidy Hutchinson's Testimony During the January 6 Hearings Was Thrilling — Who Is She?
There are far too many things happening right now. Not only has Roe v Wade been overturned, but Ghislaine Maxwell was just handed a 20-year sentence for her involvement in Jeffrey Epstein's sex trafficking ring. In the background of all this, the January 6 Hearings have been chugging along.
Article continues below advertisement
The January 6 Hearings began June 9 and were conducted by a United States House Select Committee. The purpose was to investigate the attack on the United States Capitol that occurred on Jan. 6, 2021, as well as former President Donald Trump's attempt to overturn the 2020 presidential election results. The hearings ended June 28 with the shocking testimony of Cassidy Hutchinson, the executive assistant to Donald Trump's former chief of staff Mark Meadows. What do we know about Cassidy Hutchinson?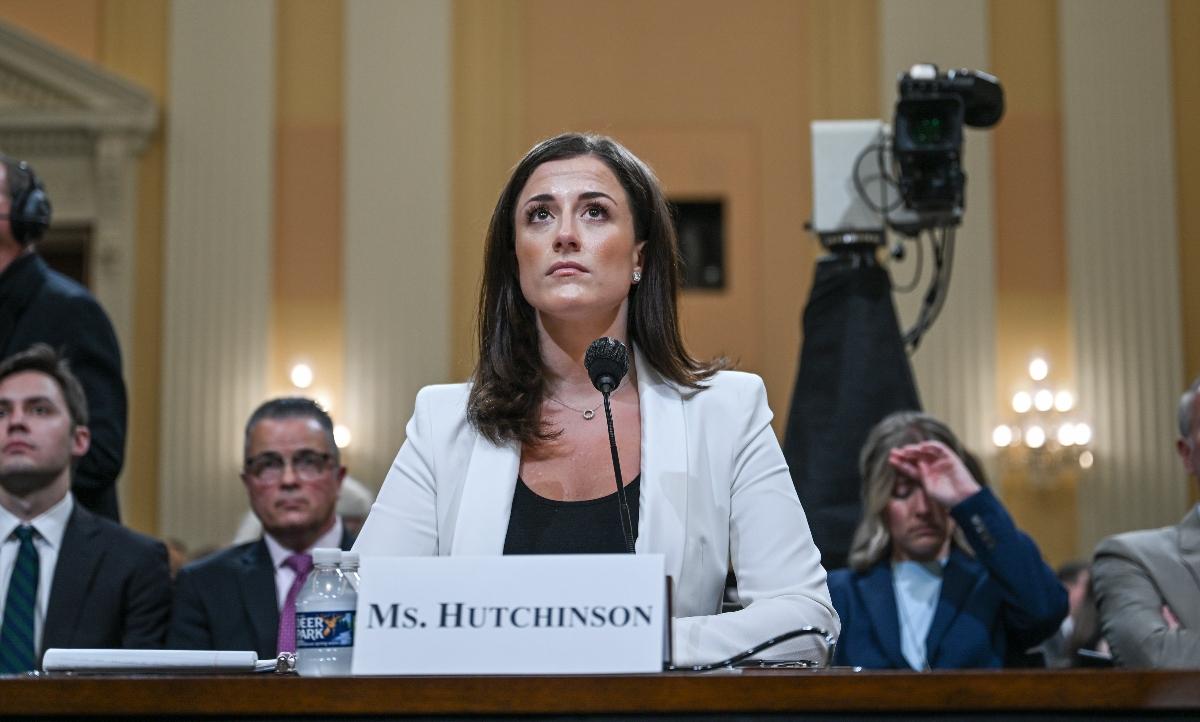 Article continues below advertisement
How old is Cassidy Hutchinson?
Former Pence press secretary Alyssa Farah Griffin spoke with PolitiFact about Cassidy Hutchinson, whom she referred to as a friend in a recent tweet. The now 25-year-old was described as a "consummate West Wing insider," by Alyssa via a text with PolitiFact. Her current age lines up with her educational history as Cassidy was a senior at Christopher Newport University in October 2018 when the school profiled Cassidy and her time in Washington, D.C. as an intern.
While in D.C. in 2018, Cassidy interned for House Majority Whip Steve Scalise and Senator Ted Cruz (yikes). "Interning on Capitol Hill confirmed my desire to continue a path in government, and when I learned about the White House internship I was eager to apply," she told her university.
It would appear that even then, Cassidy spent some time with President Trump. She "attended numerous events hosted by the president, such as signing ceremonies, celebrations, and presidential announcements, and frequently watched Marine One depart the South Lawn from my office window."
Article continues below advertisement
Is Cassidy Hutchinson married?
Cassidy has revealed very little about her personal life, for good reason. She just became the star witness for the January 6 Hearings so for our money, the relationship that really matters here is her relationship to said hearings. On the last day, Cassidy shared gory detail after gory detail about the final days of the Trump administration leading up to and during the January 6 attack on the Capitol. It was nothing short of breathtaking.
She shared a part upsetting, part hilarious story of Donald Trump demanding to be brought to the Capitol while being told by Secret Service he had to return to the West Wing for his own safety. "I'm the f---ing president. Take me up to the Capitol now," he reportedly said. When he didn't get what he wanted, Cassidy testified that former President Trump lunged at Secret Service Agent Bobby Engel in an attempt to strangle him. It was like a mini-insurrection in the vehicle.
Article continues below advertisement
The Los Angeles Times reported on some of the more harrowing parts of Cassidy's testimony which include her and White House deputy chief of staff Tony Ornato telling Mark Meadows that "the assembling Jan. 6 rally crowd was dripping with guns, knives, body armor, bear spray, even flagpoles tipped, as Ornato told Meadows, with 'effing spears.'" Meadows's response was simply, "All right. Anything else?" while barely glancing up from his phone.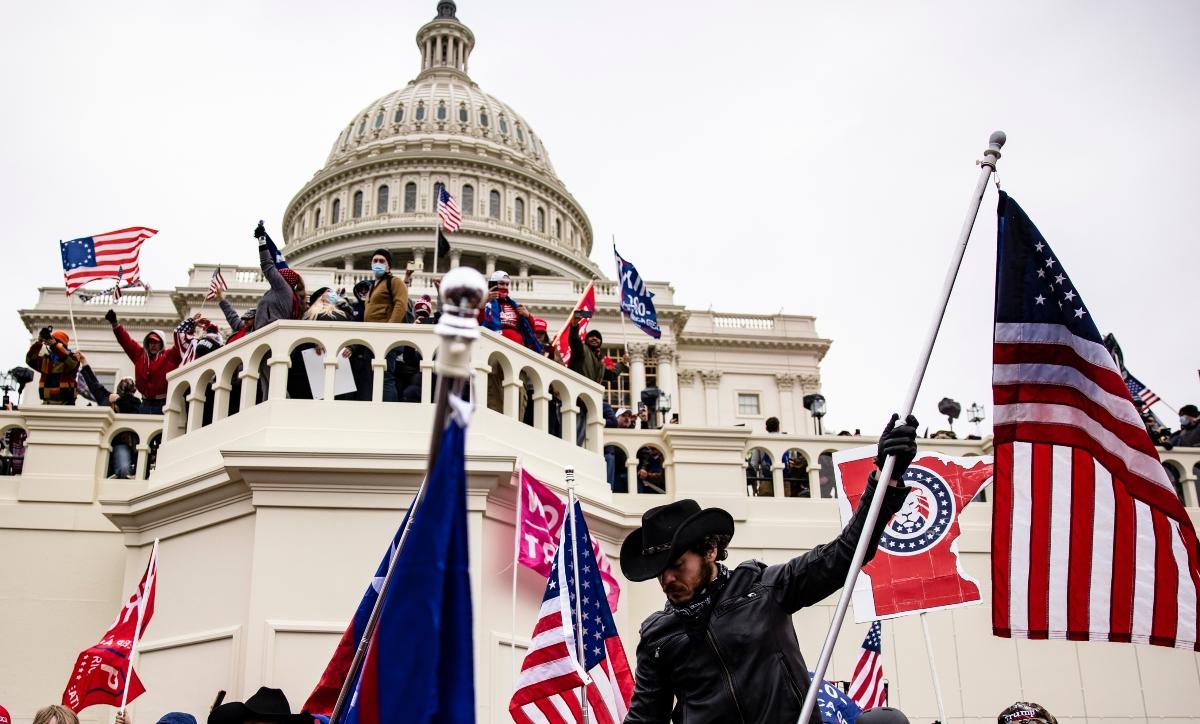 Article continues below advertisement
Cassidy later testified to Trump discovering that then-Atty. Gen. Bill Barr had informed the Associated Press that Trump lost the 2020 election. "I remember hearing noise," she said. It was coming from the White House dining room. "I first noticed there was ketchup dripping down the wall and there was a shattered porcelain plate on the floor." Evidently, former President Trump threw his entire meal against the wall, in what can only be described as an unhappy meal.
It would appear Cassidy Hutchinson came to D.C. with the goal of making a difference and absolutely no one can say she didn't achieve that goal today. Who knows where she'll go from here, but we're hoping for a Lifetime movie at the very least, or a biopic that has to be better than Joseph Gordon-Levitt as Edward Snowden.