Christine Brown Is Married! All About the 'Sister Wives' Star's Fairytale Utah Wedding
Longtime 'Sister Wives' star Christine Brown married David Woolley in front of friends and family on Oct. 7, 2023 in Moab, Utah. Details ahead.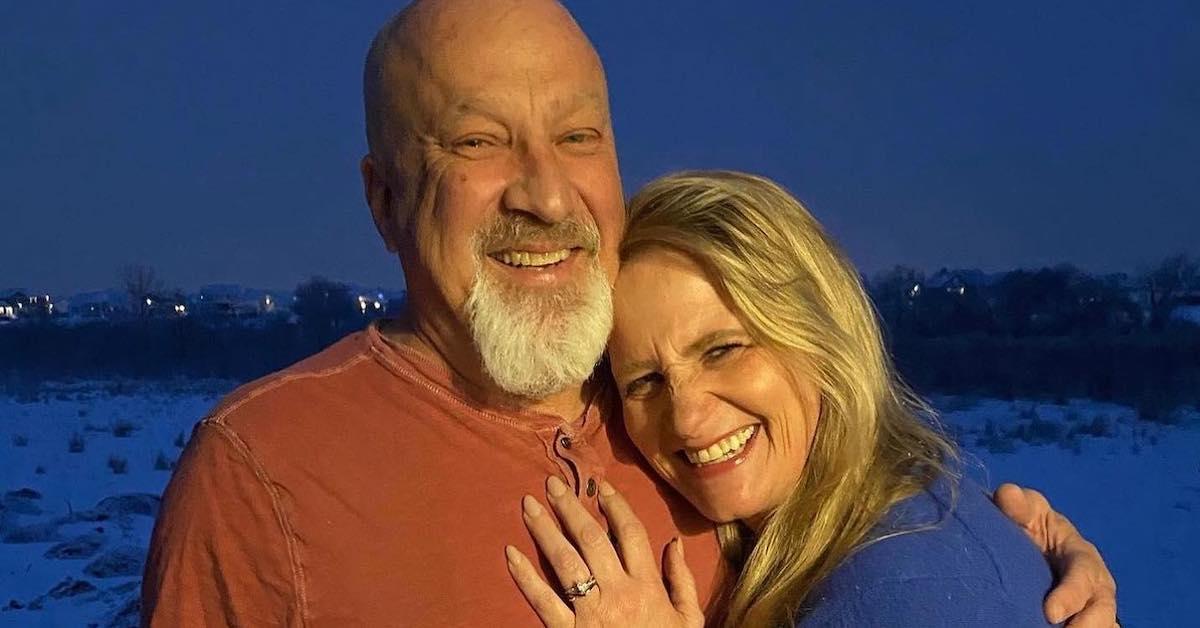 The Gist:
Christine Brown married David Woolley in Moab, Utah on Oct. 7, 2023.
The Sister Wives star announced their relationship on Feb. 14, 2023, and the couple became engaged in April, 2023.
There were 330 guests at their wedding, including Christine and David's children from previous marriages.
Article continues below advertisement
Reality star Christine Brown may not have gotten the happily ever after she expected with Kody Brown, but she did get the wedding of her dreams in Utah on Oct. 7, 2023 in front of 330 guests.
The Sister Wives star married David Woolley in Moab after a six-month engagement. She confirmed their relationship fittingly on Valentine's Day on her Instagram, and the two have since been inseparable. The beautiful ceremony appeared to be a dream come true for both Christine and David, and we have all the wedding details below!
Article continues below advertisement
Christine Brown referred to her and David's wedding as a "fairytale."
The huge ceremony was nothing short of a "fairytale" according to Christine when she spoke with People after the nuptials.
"It's everything I never thought I would have," said Christine. "I get to walk down the aisle to David, him just looking at me the way that he does, it's a dream come true."
Christine already made it clear that she wanted a big wedding, partly because she and Kody never had a proper ceremony. David supported her request 100 percent.
He said, "She wants to be able to wear a white dress and walk down the aisle with her dad."
"She never got to do on her first marriage. She wants all the bells and whistles," he continued.
Article continues below advertisement
The short ceremony was full of lights and flowers and featured wonderful scenery. A reception followed with a cocktail hour, roast beef, chicken, corn on the cob, and much more. The two also shared a three-tier naked cake, and David insisted on having a Darth Vader-themed groom's cake to top it all off.
Family was a key part to the ceremony as well, and Christine and David made sure that their children and grandchildren were all included. Christine's son Paedon, along with her father, walked her down the aisle. Christine and Kody's six children and David's eight children walked down the aisle as well.
Christine maintains a good relationship with Janelle Brown, and as far as we know, she was the only former sister wife invited.
Article continues below advertisement
What will Christine Brown do now that she's had the wedding of her dreams?
As of this publication, it is unknown where Christine and David will be spending their honeymoon, but the pair will likely continue to live their best life with their families in Utah. Christine is also appearing on Sister Wives, and David has his construction company, David Woolley Drywall, to run.
The pair have gotten love and support social media since the reality star posted wedding photos on Instagram. One user commented, "You found a real man who knows how to love. Congratulations!"
Another user said, "You are gorgeous. All your fans and followers have been waiting for this day. We celebrate with you and for you. Congratulations to you both. You both deserve this happiness."