Walmart Prices in 2020 Versus Today — Start Looking for a Side Hustle
Social media unpacks the crazy impact inflation has had on Walmart prices since 2020. We all feel it at the register, but these facts are sobering.
Fact: Everything is seemingly more expensive than it was even a few years ago. Indeed, as a TikToker who shared a comparison of one lady's Walmart mobile order from 2020 and today commented, "Inflation has taken over!"
Article continues below advertisement
Not that you need cold, hard proof that groceries cost more than they used to, but honestly, seeing what items retailed for three years ago versus today is enough to make anyone look for a new side hustle.
See the full details of our depressing reality below.
Comparing Walmart prices from 2020 to today's grocery bill is, well, a big downer.
Article continues below advertisement
Per the post, the proof is there that store brand items from the major discount retail chain have skyrocketed in price since 2020. Prices have increased for all sorts of products.
Take 16 ounces of turkey breast deli meat as a prime example. While in 2020 this family staple cost $3.14, today, you'll spend $6.72 on the very same item!
Article continues below advertisement
For those of us math impaired individuals, that's an increase of 114 percent. It's crazy, right? It's hard to believe that prices could increase so drastically.
Other Walmart grocery items that have seen a huge bump in price from 50 percent to over 100 percent in just three years include ground beef, frozen pizza snacks, and frozen waffles.
Article continues below advertisement
Even mayonnaise is markedly more expensive. A jar of Hellman's cost $3.77 in 2020, while today, this popular condiment will have fans shelling out nearly $5.50 for the same sandwich spread. Anyone else deep sighing?
Article continues below advertisement
And it doesn't end there. Applesauce used to cost a modest $1.98. Not anymore, with the healthy snack ringing up at $3.12. And the Walmart name brand for all of these products is called Great Value.
Say what?
Everyone is suffering at the store these days due to pricey products from butter to bacon.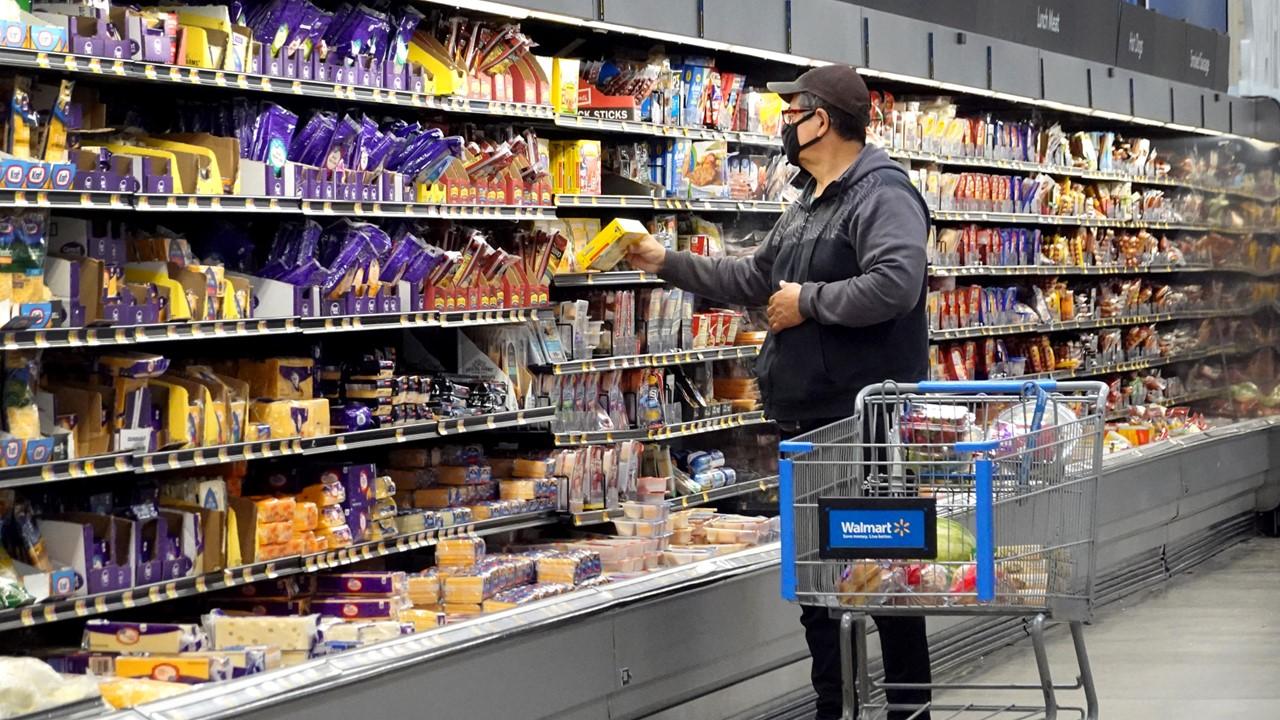 From butter to honey, and from smoked pork bacon to something as simple as sugar, Walmart brand name prices are jaw-droppingly higher today than they were in 2020. In fact, many items showcased in the TikTok are twice as expensive as they used to be.
Article continues below advertisement
And according to commenters to the shocking TikTok, shoppers are really feeling the pain of pricier products at the register. As one social media user explained, their $25,000 raise since 2020 has afforded them the exact same standard of living.
Inflation hasn't just impacted grocery prices.
Hourly workers lamented how a day on the job can be spent in seconds at the grocery store.
Comment after comment drove home the point that people are suffering when it comes to putting food on the table, with several folks admitting they can only purchase a few items at a time rather than filling their shopping carts.
Article continues below advertisement
As a mom of five, I feel this so hard! When we go shopping, a few items adds up to $50 faster than I can say, "Put that back."
We've noticed everything from milk to bags of chips runs us more than it did a few years ago, and this phenomenon is far from limited to the store.
Our water bill is higher, as are our electric bill, home insurance, TV streaming services — and the list goes on and on. I even spent more on school picture packages this year!
So what are we all going to do? It seems not even shopping at Walmart to save a buck is a good strategy anymore. Um, help?