The McFarlands Are Looking to Take Their Comedic Chops Beyond TikTok
What is Dan McFarland's job? The TikTok creator and his family are best known for sharing comedic videos on the social media platform.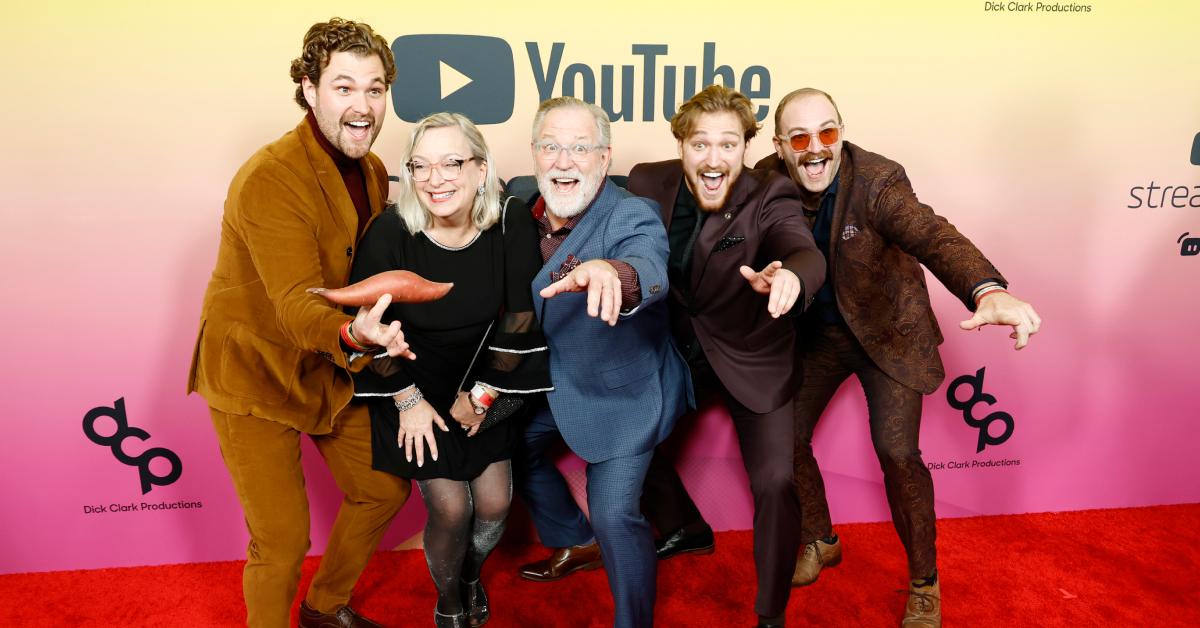 With over 3.9 million followers on TikTok, the McFarlands are certified social media sensations — but the patriarch, Dan, is the main attraction. He's often shown throwing it back for a video or dramatically acting out a comedic skit with two of his sons, Colin and Dylan.
Article continues below advertisement
As he continues to crack us up with new videos, we can't help but wonder: What is Dan McFarland's job? Is he a full-time content creator, or does he have a 9-5 job? Keep reading for all the known details.
Article continues below advertisement
What is TikTok creator Dan McFarland's job?
In December 2020, Business Insider reported that all five McFarlands — Dan, Kathy, Mitch, Colin, and Dylan — were working full-time jobs on top of their social media careers. However, they decided to go full-time as creators in 2021.
The family's TikTok account has officially turned into a business, with all five members collaborating on "video ideas, brand partnerships, and their growing business." Dylan established a McFarland LLC, and since then, they've teamed up with brands like Google, Amazon, Xbox, The Home Depot, NASCAR, and Flex Seal.
Article continues below advertisement
At the time, Colin said he and his family hoped to "maybe even dip our toes into traditional media," such as a TV show or Netflix special. Well, at the time of writing, the McFarlands are now one step closer to that dream because, on Dec. 8, 2022, The Hollywood Reporter announced that they signed with CAA for representation in all areas.
Article continues below advertisement
The McFarlands previously worked with Netflix on its marketing campaign for the sci-fi action comedy film The Adam Project, interviewing stars Ryan Reynolds and Mark Ruffalo. So, keep your eyes peeled because the McFarlands could very well be the next TikTok family to take over Hollywood.
Dan McFarland is all for his family's "wholesome content."
Ahead of the 2022 US VidCon, the McFarlands sat down with the Louisville Courier-Journal to discuss their virality and the "wholesome content" they produce.
"We create wholesome content," Dan told the outlet, adding, "I think people really like that, it really is how we are as a family, and a lot of people can identify with that." Oh, we (and millions worldwide) can definitely identify with it!