Dexter Finally Got the Ending He Deserves in the 'Dexter: New Blood' Finale
Was the 'Dexter: New Blood' finale the true series finale 'Dexter' fans deserved? We recap what went down in "Sins of the Father."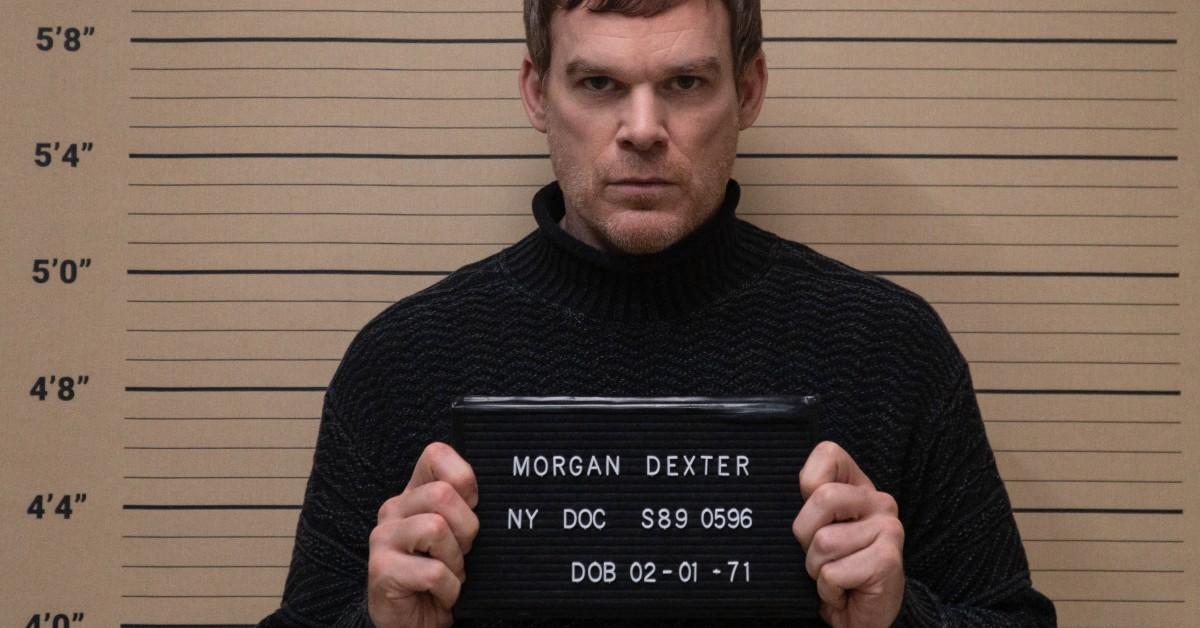 Spoiler alert: This article contains major Dexter: New Blood spoilers.
Dexter: New Blood's titular serial killer found himself staring at the barrel of a gun in the series finale. Dexter Morgan (Michael C. Hall) was shot to death by his son, Harrison (Jack Alcott.) Fans of Dexter were shocked by Dexter's actual death. However, we think the Dexter: New Blood finale successfully righted the wrongs of the original Season 8 series finale. Here's why.
Article continues below advertisement
Dexter's whole life finally caught up to him.
Ironically, Dexter's attempt to restart his life in Iron Lake, N.Y. was the moment things started to go downhill. Dexter's decision to break his 10-year murder detox with Matthew Caldwell (Steve M. Robertson) demonstrated that Dexter could never escape his Dark Passenger. In the Dexter: New Blood finale, Dexter is finally arrested by his on-and-off-again girlfriend, Angela Bishop (Julia Jones). Dexter was never arrested before this point.
Dexter's arrest finally reveals cracks in the titular killer's facade. For once in his life, Dexter has to answer for his vigilante-style justice. Angela's interrogation of Dexter doesn't make him look heroic in the slightest. She's finally managed to put all the pieces together, and she even manages to tie Dexter to the Bay Harbor Butcher murders. Desperate, Dexter pulls the only trump card he has over Angela.
Article continues below advertisement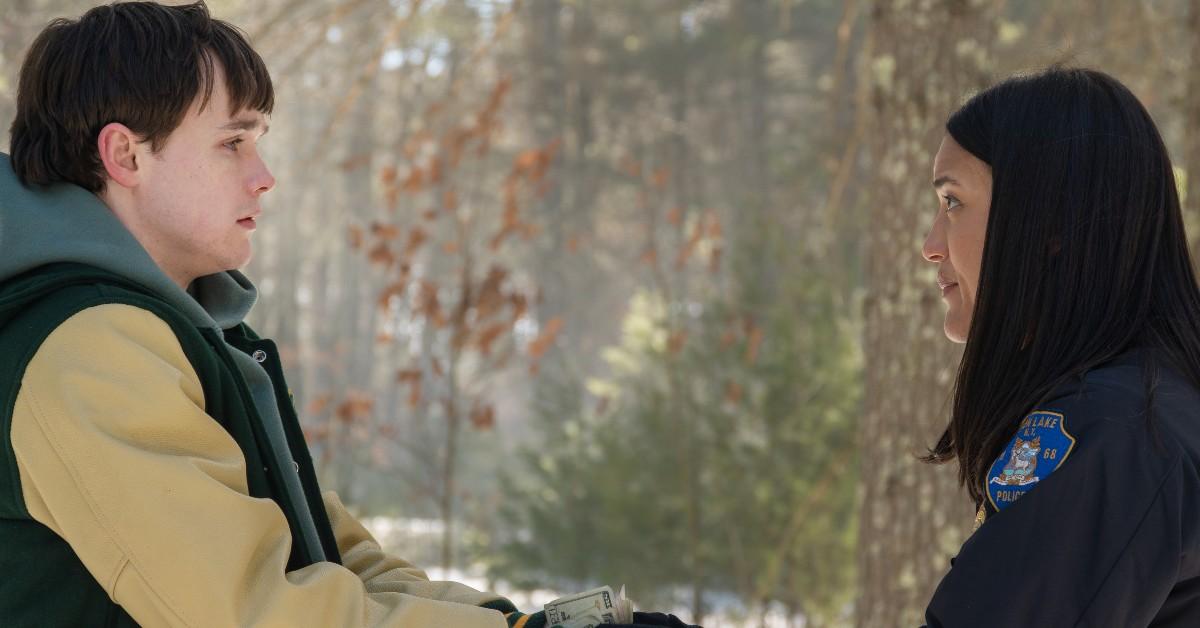 The only two people Dexter cared about led to his downfall.
Dexter tells Angela about Kurt Caldwell's (Clancy Brown) twisted room full of the bodies of the women he murdered. Angela's whole reason for becoming a cop in the first place was to help missing women. Initially, it appears as if Dexter's ploy works. Angela leaves Dexter at the jail to go investigate.
Article continues below advertisement
With Angela absent, Dexter kills Sergeant Logan (Alano Miller) to escape from jail. Momentarily free, Dexter ends up rendezvousing with Harrison. Dexter concocts a scheme where they'll both be serial killers together, obviously anywhere but Iron Lake. Harrison balks at this idea when he discovers that Dexter killed Logan. Logan was the assistant wrestling coach at Iron Lake High School, and one of the only men who treated Harrison with genuine kindness.
Harrison realizes he doesn't want to be a killer. In another stroke of irony, Harrison's decision means that he has to murder one person: Dexter. However, Dexter appears to be almost at peace with this. He even helps Harrison set up the shot properly, in Dexter's first and last act of genuine, selfless love. Dexter Morgan finally dies, on his own terms.
Article continues below advertisement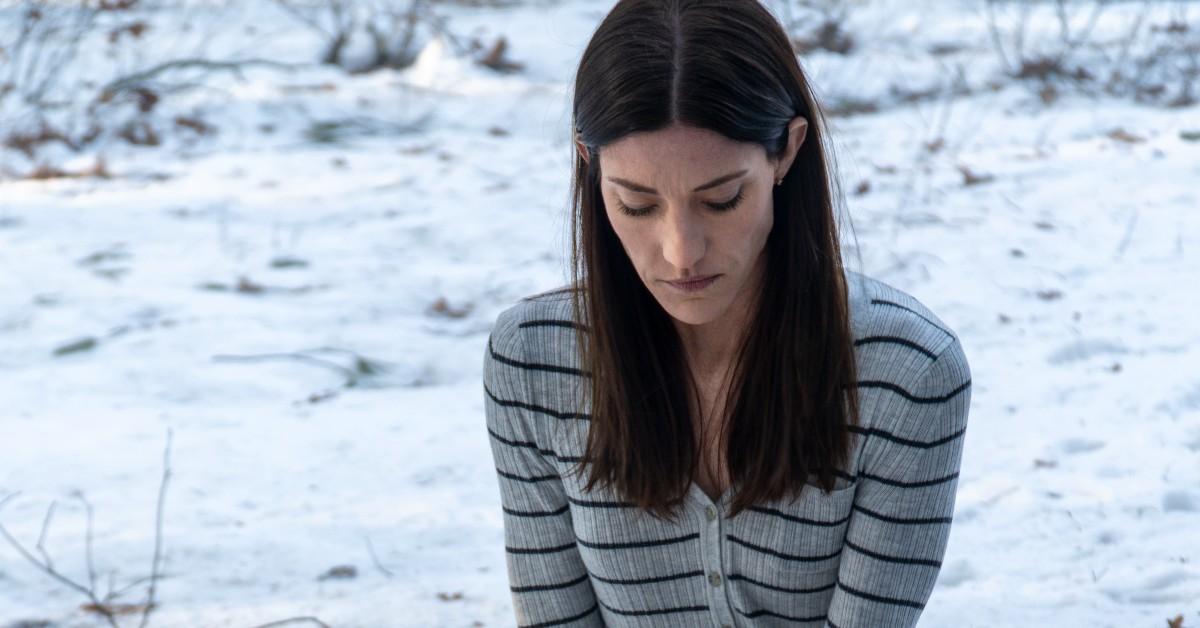 This was the finale that 'Dexter' fans deserved.
Dexter Morgan is, without a doubt, one of the best anti-heroes on television. However, the trail of blood he left in his wake had to eventually catch up to him. The previous 2013 series finale left fans feeling unsatisfied because Dexter didn't get the ending he deserved. That ending was always death.
The only way Dexter could ever truly be freed from his sins was to die. Being locked up in a jail cell would've been a fate worse than death for Dexter. Not only does he finally free himself in the Dexter: New Blood finale, but Dexter frees Harrison too. He frees his son from the burden of knowing what his father truly is. Of course, Harrison has to deal with the fact that he killed his own father, but there really was no other way for the show to end. Dexter couldn't run forever.