Diamond's Date on 'Love Is Blind: After the Altar' Leaves Her Feeling Hopeless
Netflix's Love Is Blind reunion isn't short of drama. But on top of the drama, we get reintroduced to some characters we haven't thought about in a while, like Diamond Jack. In case we already forgot, Diamond gets engaged to Carlton on Love Is Blind, but they have a major blow-up fight after he comes out as bisexual.
Article continues below advertisement
Neither Diamond nor Carlton looks too hot coming out of that fight, as they both say pretty offensive things, but Diamond gets a bit of a retribution arc on Love Is Blind: After the Altar. Her fellow former Love Is Blind contestant Ebony sets Diamond up on an actual blind date with her boyfriend's friend, Rumeal. So who is this Rumeal?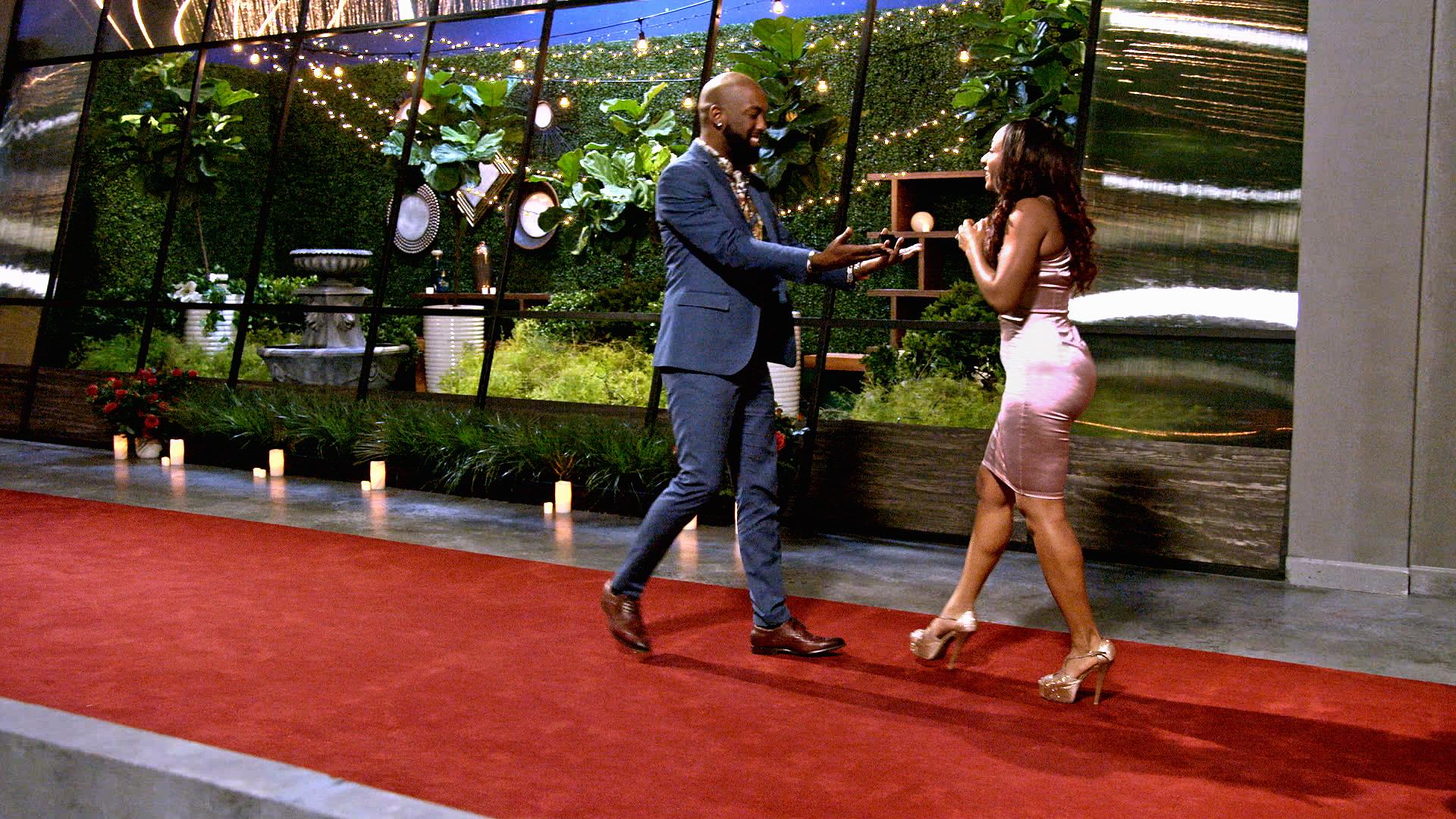 Article continues below advertisement
Rumeal is Diamond's date in 'Love Is Blind: After the Altar.'
In the first episode of the three-part Love Is Blind reunion, we learn that Diamond still keeps in touch with Ebony from back in the pods. While Ebony's found love, Diamond is still single after her blow-up fight with Carlton. She's tried dating, but without much success, so when she meets Ebony's boyfriend's handsome friend, she is all in.
Article continues below advertisement
While he says to her that he's looking for a wife and a family, he says in a confessional that he's looking for "someone with a C-cup or bigger," so it doesn't sound like he's really prioritizing the important things in life. However, when Diamond asks him to go to the reunion with her, he goes, showing up late and leaving early.
Article continues below advertisement
Diamond is upset when he leaves. She recounts to Ebony, "To hear him say, 'I don't want to be here. I'm ready to go.' Like, wow." And in her confessional, Diamond shares, "​​Unfortunately, everything did not go well with Rumeal and myself. I thought this night was going to be amazing, maybe end it with a nice kiss. Maybe end it with a future with Rumeal. But it has not." We still have hope for Diamond, though, after she makes her comeback!
We don't know much about Rumeal, but he doesn't seem like the relationship type of guy.
Rumeal lives in Atlanta like most of the Love Is Blind cast, and he seems to be very involved in the nightlife community. He also makes an effort to lift up his fellow Black community with the ATL Flash Mob. Rumeal has tons of pictures and videos of partying, so we get the sense that he likes going out, at least a bit.
So maybe Rumeal isn't the right guy for Diamond, but he's probably a good time.
Love Is Blind: After the Altar is now available to stream on Netflix.