Charles and Diana Speak After Divorcing in 1996? 'The Crown' Weighs In
Did Charles and Diana speak after their strained marriage ended in divorce? Here's what we know about their lives after the divorce.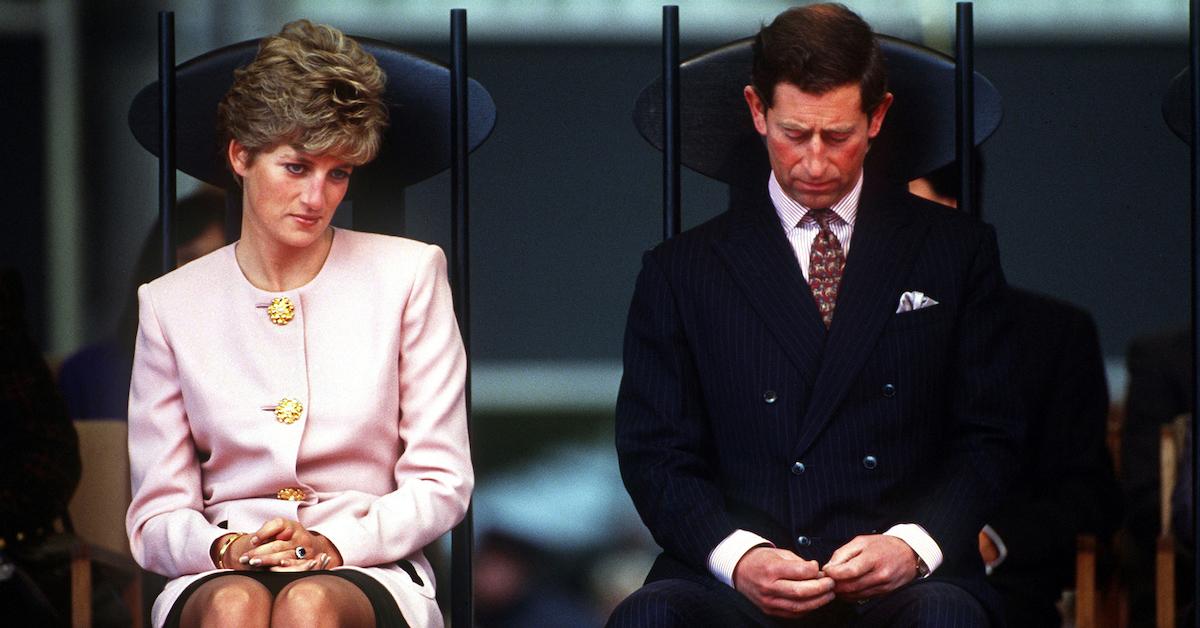 Prince Charles and Princess Diana had one of the most contentious and public divorces in history. As members of the British Royal Family, their marriage and divorce played out in the public spotlight whether they wanted it to or not. Their marriage seemed to start out on the wrong foot and it deteriorated more over the years.
Article continues below advertisement
Following the tumultuous divorce, did Charles and Diana still speak to each other? The Crown has renewed public interest in not only Charles and Diana, but the entire royal family. Here's what we know about Charles and Diana's relationship after their divorce.
Did Charles and Diana speak after their divorce following a not-so-fairytale marriage?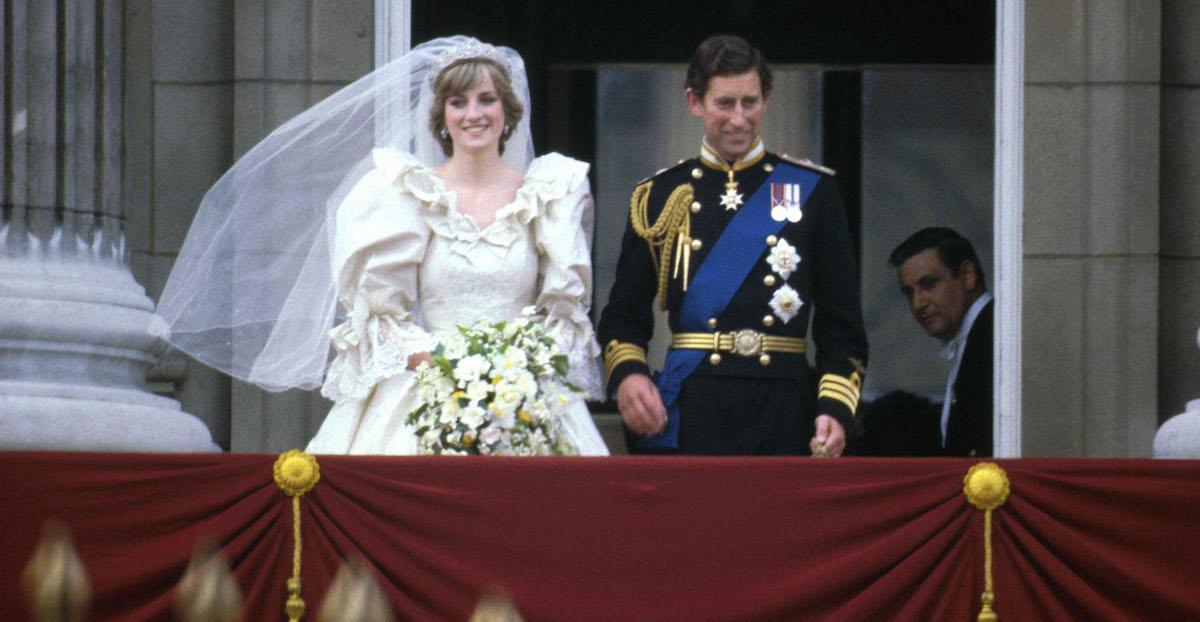 As fans on The Crown see dramatized during Season 5, Diana had a lot to say when it came to how she felt about her husband while making tapes for Andrew Morton's book, Diana: Her True Story.
Article continues below advertisement
"I think [it was] the worst day of my life," the late Princess of Wales said as she reflected on her 1981 wedding day, per Insider.
By 1992, the couple announced their controversial separation, according to Town & Country. In part, the decision was made due to Charles' ongoing and not-so-secret affair with Camilla Parker Bowles, who of course is now his wife and the Queen Consort.
Article continues below advertisement
Clearly, the two had no love lost between them, but the couple had two very important reasons to keep some lines of communication open: their sons, Prince William and Prince Harry.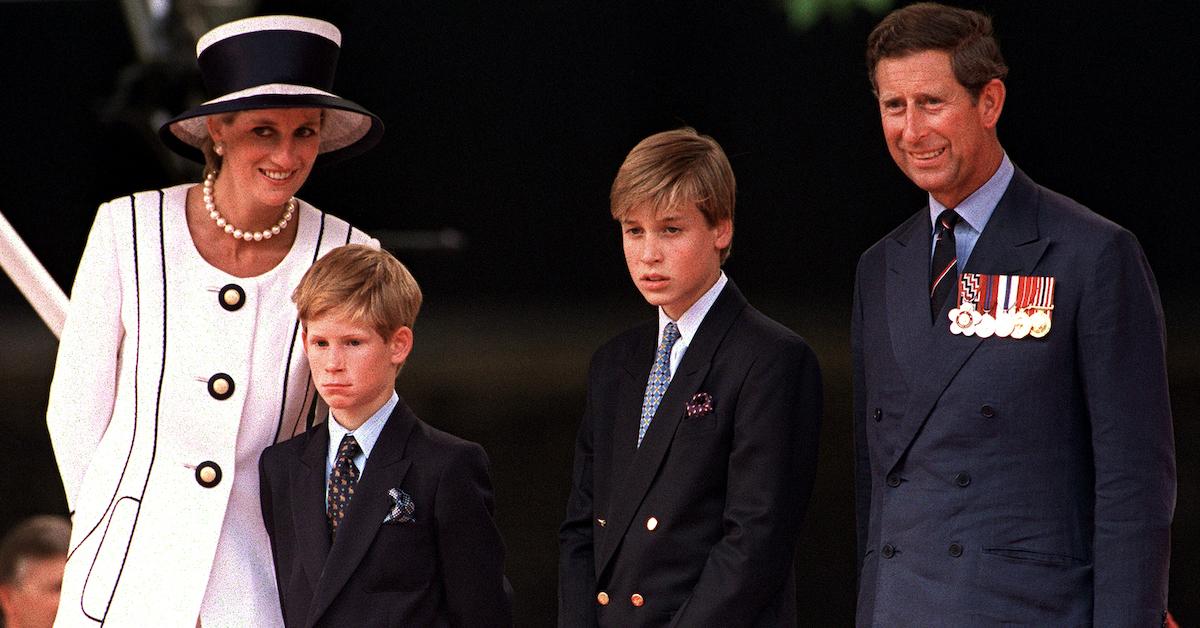 Article continues below advertisement
According to E! News, Diana traveled to Ludgrove School, where her sons were at that time, to tell them about the separation in person so they wouldn't learn the fate of the marriage on the news.
Lending credence to the notion that Charles and Diana did indeed speak to some extent after divorcing, Prime Minister John Major said about the royals' separation in a statement, "This decision has been reached amicably and they will both continue to participate fully in the upbringing of their children."
Article continues below advertisement
Charles and Diana led separate lives after their divorce.
Although the royal exes separated in 1992, their divorce wasn't finalized until 1996.
By that time, Diana was living at Kensington Palace, while Charles took up full-time residence at his country home, Highgrove House. He returned to Clarence House in London when required, per Bustle.
Article continues below advertisement
However, just because the couple was no longer together didn't mean they never crossed paths. In fact, per Cosmopolitan, in 1993 Charles and Diana both appeared at a royal Christmas walk with their sons. Whether they exchanged more than a word or two isn't known.
Article continues below advertisement
After that engagement, both Charles and Diana admitted in separate interviews that their relationship was unsaveable, with him confessing to the world he had committed infidelity, and Diana similarly stating she was well aware of Camilla being a big part of her marriage.
Charles and Diana seemingly co-parented their sons until her death.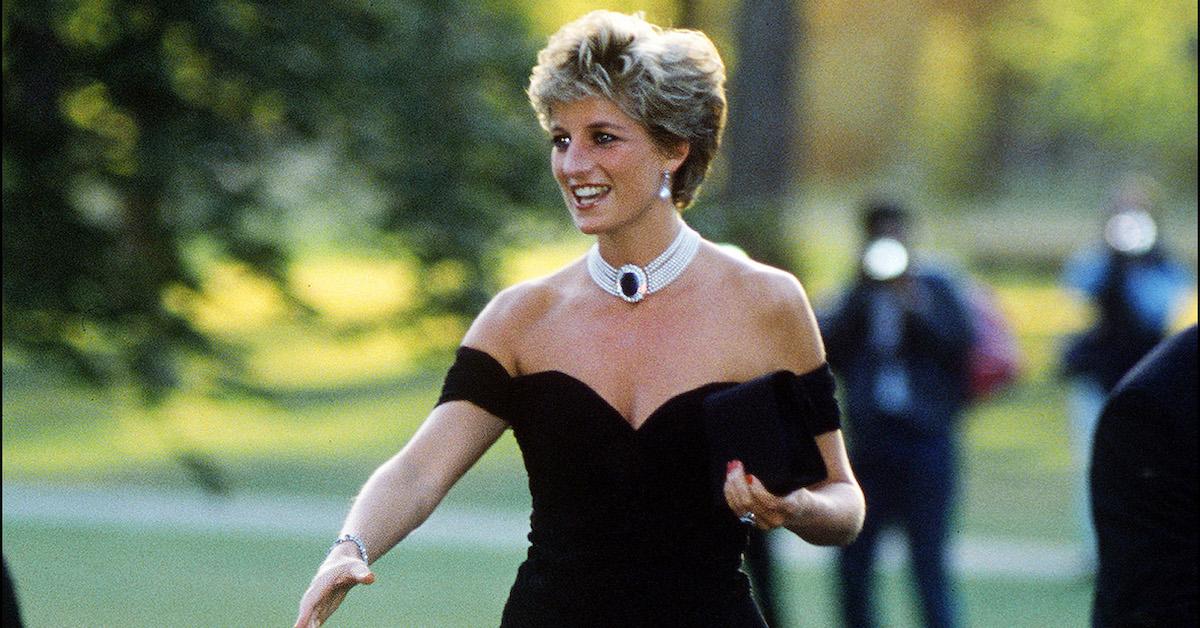 When The Washington Post reported on the divorce settlement between Charles and Diana, who famously wore a "revenge dress" following those telling interviews, it was revealed that the royals would share joint custody of William and Harry.
Article continues below advertisement
Furthermore, Diana was to have access to royal perks like a private jet. Although she would no longer be known as Her Royal Highness, it was expected that the late Princess of Wales would be treated as a royal.
Although the former spouses clearly didn't regret moving on, we can assume they communicated to some extent about their boys, through an intermediary or otherwise.
But sadly, that arrangement didn't last long since Diana died in 1997.