Tao and Elle's Will-They-Won't-They Takes the Spotlight in 'Heartstopper' Season 2
Do Tao and Elle end up together in 'Heartstopper'? Season 2 focuses on Tao and Elle's will-they-won't-they in Paris and into the future.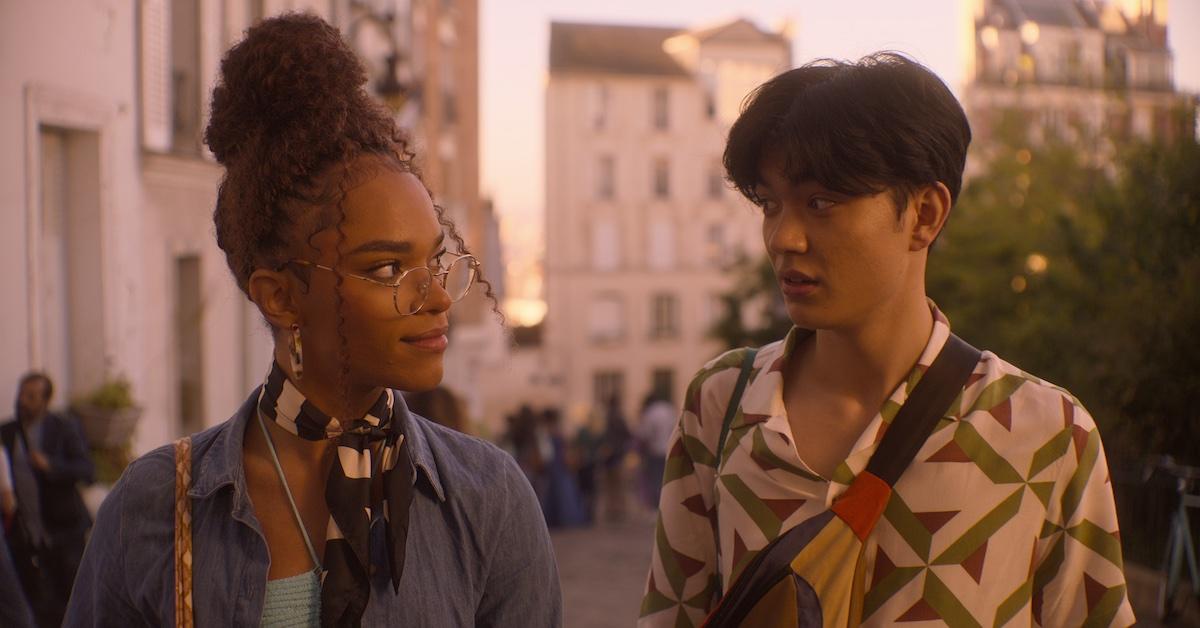 Spoiler alert: This article contains spoilers for Heartstopper Season 2.
Throughout Season 1 of Heartstopper, we focused on Charlie (Joe Locke) and Nick's (Kit Connor) flirtationship-turned-relationship. But now that they're officially boyfriends, Season 2 of the Netflix series turns its head towards Tao (William Gao) and Elle (Yasmin Finney). They clearly had some crushes and flirting in Season 1, but Season 2 takes it to a whole new level.
Article continues below advertisement
Of course, their relationship is complicated because they've been best friends for almost their entire lives. Tao was friends with Elle through her transition, but now that he sees who Elle has become—a beautiful woman, artist, and friend—his crush on her intensifies. So do Tao and Elle end up together, or does their love story fall short of the Heartstopper fantasy?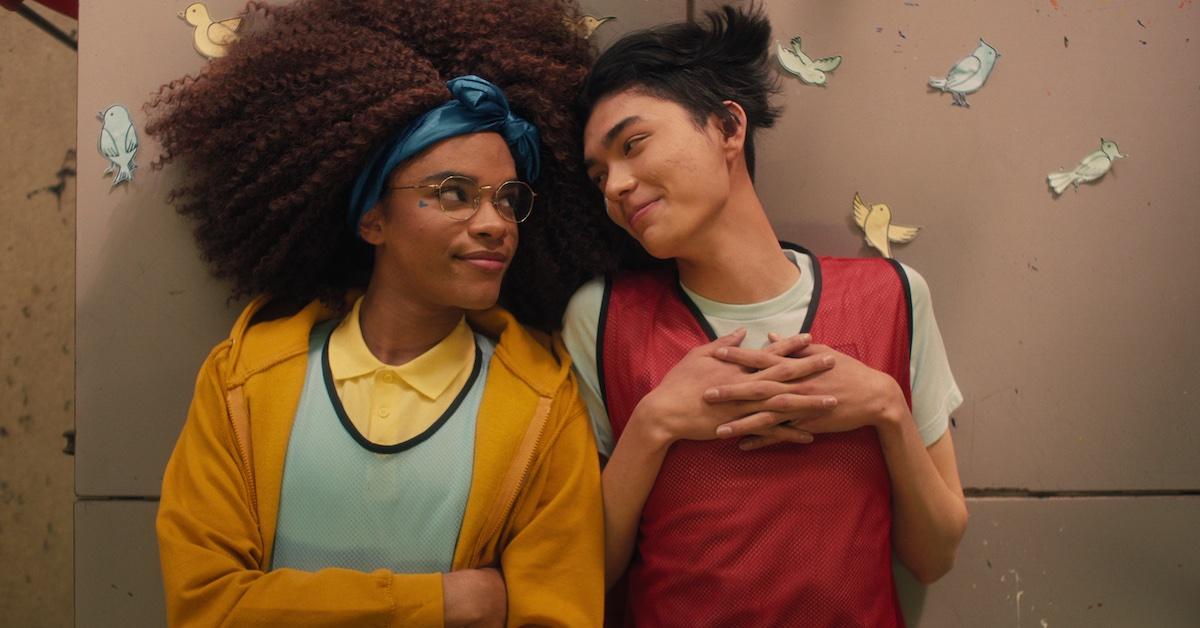 Article continues below advertisement
Tao and Elle go on a date in 'Heartstopper' Season 2, but it doesn't go well.
We all remember in Season 1 that Elle had a crush on Tao, and while it seemed like Tao liked her back, he hadn't yet confirmed his feelings. Early in Season 2, Elle's friends, Darcy (Kizzy Edgell) and Tara (Corinna Brown), encourage her to flirt more overtly with Tao. While Elle thinks her flirting is a failure, Tao realizes that he needs to open up about his feelings for her.
Elle tries to get over Tao just as Tao admits his feelings for her to his friends. They encourage him to ask Elle out, and while everyone else focuses on finishing their schoolwork, Tao focuses on the best way to ask out a girl (aka he follows all of Google's advice). Some of the advice is sweet, such as surprising her with flowers. But other bits of advice, such as choosing things she'll like or changing his haircut, stop him from being himself.
Article continues below advertisement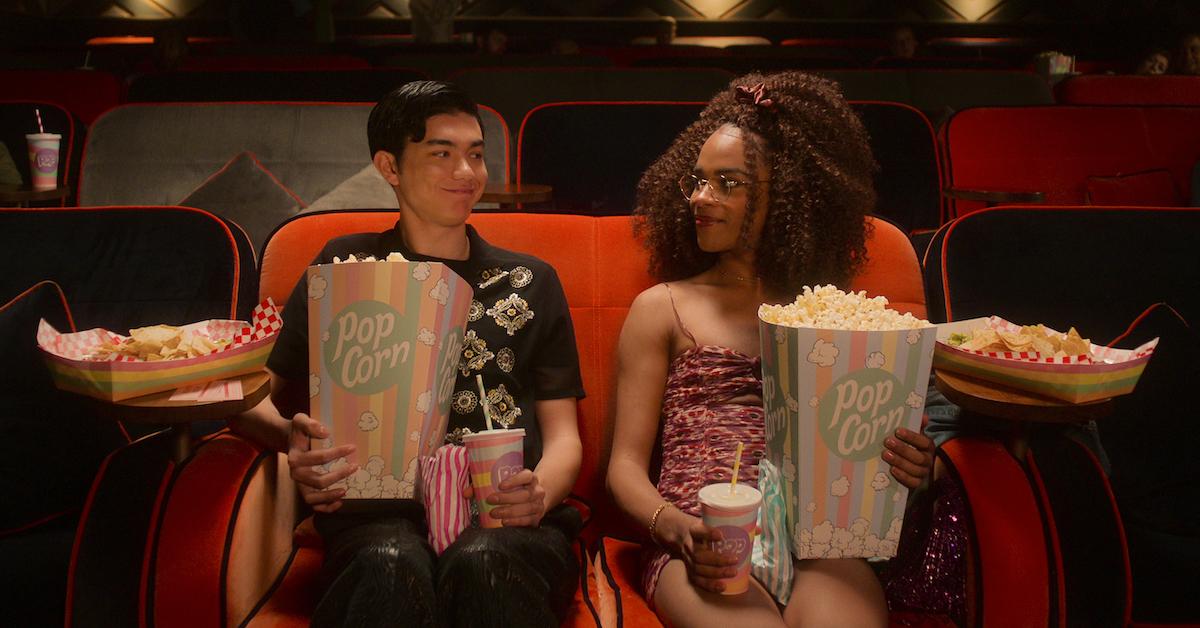 He decides to take Elle to see Moonrise Kingdom, her favorite movie, even though he hates it. He cuts his hair short, and Elle is disappointed that he changes himself for her. The date is a complete failure by the end. Luckily, Elle and Tao salvage their friendship in Paris. But can they salvage the romance?
Article continues below advertisement
By the end of 'Heartstopper' Season 2, Tao and Elle end up together.
We don't know what will happen after secondary school, but by the end of Heartstopper Season 2, Tao and Elle finally make their will-they-won't-they a yes-they-will! While enjoying some time at the Louvre, Tao watches Elle draw the I.M. Pei pyramid. As Elle notices Tao, she kisses him. At first, she thinks she made a mistake, but when Tao kisses her back, butterflies take over.
They've finally figured out how to be more than friends and we love it (as does their group of friends). By the time they return to England, Tao and Elle are flourishing as a couple while Elle continues pursuing her artistic passions. If she decides to go to Lambert, she'll need to leave Higgs and Truham behind, so she and Tao must put extra effort in to see each other.
Article continues below advertisement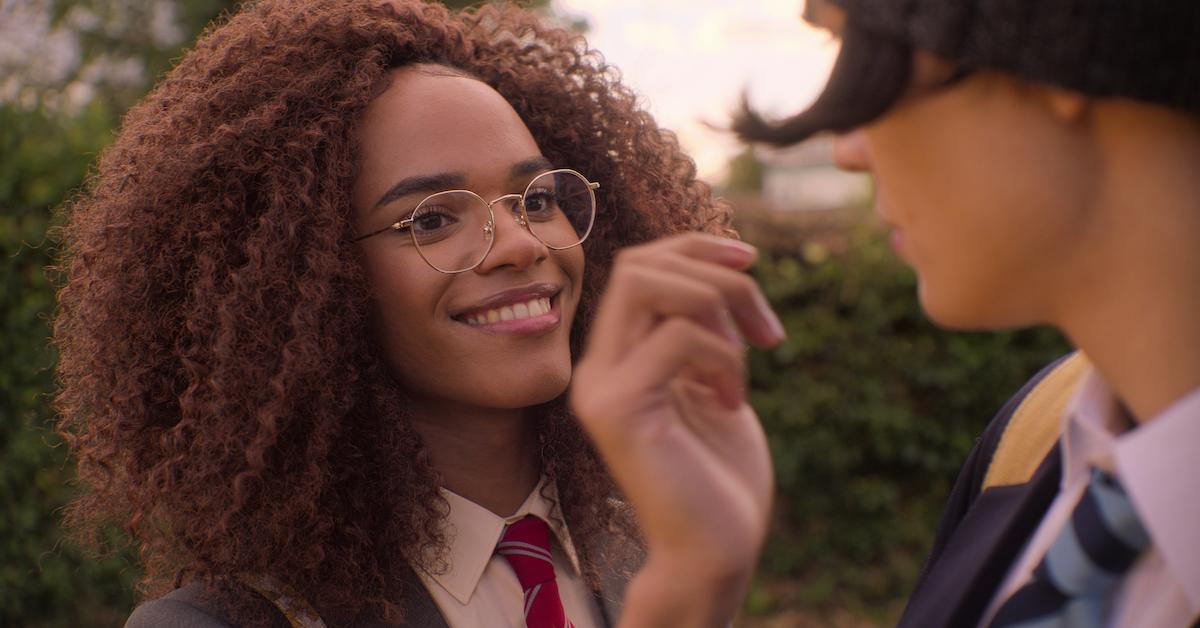 But Tao is more than supportive of Elle's dreams. When he suspects she'll transfer to Lambert, he asks if she wants to be his girlfriend. They celebrate their newfound romantic relationship at the school's prom and kiss on the dance floor.
"Elle and Tao, they're just perfect together," Yasmin told Netflix.
"They are so perfectly imperfect that it's just a joy to watch. When you watch their relationship on the screen, you just want to squeeze them both because they're both so young and naive and they don't know how to express their emotions to each other. They do it in the most stupidest of ways yet it's so beautiful and natural."
Now, we can rest easy knowing that Tao and Elle end up together.
Season 2 of Heartstopper is now available to stream on Netflix.