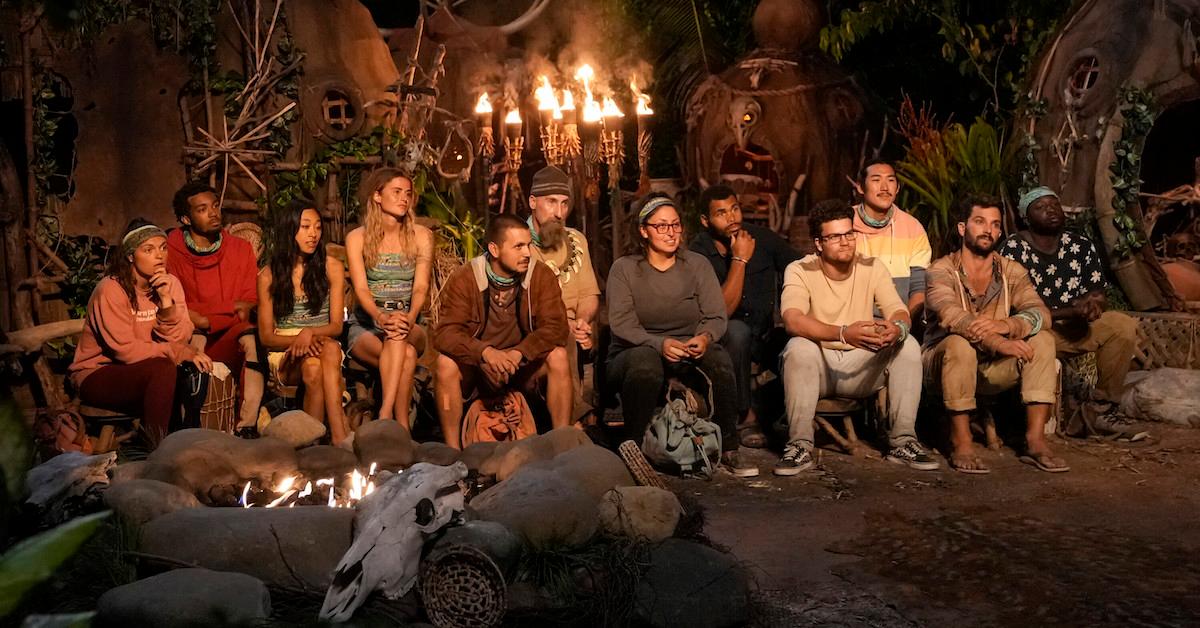 'Survivor' Host Jeff Probst Clarifies What Happened with Jeanine's Idol
Does Jeanine get her idol back on 'Survivor'? Jeff Probst explains the rules on idol transfers during tribal council. What exactly happened?
Spoiler alert: This article contains spoilers for Survivor 43 Episode 7.
Of all the castaways in Season 43 of Survivor, Jeanine Zheng may have had the worst luck. At first, things were going well for her when she aligned with Elie on Baka, a tribe that only went to one tribal council. In fact, when Jeanine found a Beware Advantage that she was able to turn into an immunity idol (or bracelet in this case), she seemed to be in one of the best positions to win.
Article continues below advertisement
However, things took a turn for Jeanine when the merge came around. Elie's confidence bit her and Jeanine in the butt when Elie was the first person voted out during the merge process. (The tribes weren't officially merged, but it was a merged vote.) And Jeanine was completely blindsided. But then she placed her trust in Dwight and gave him her idol to hold onto… until Dwight was voted out. Does Jeanine get her idol back from Dwight on Survivor 43? Host Jeff Probst explains the rules.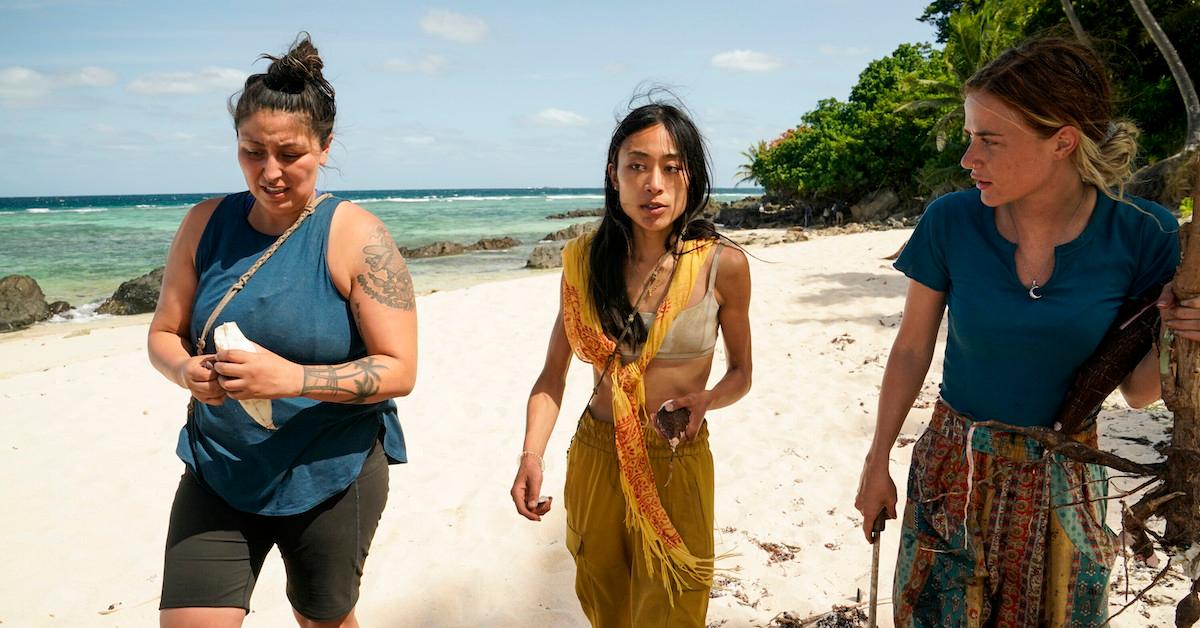 Article continues below advertisement
Jeanine does not get her idol back from Dwight on 'Survivor' after Episode 7.
Sadly for Jeanine, the rules don't allow her to get her idol back, according to host and Survivor god Jeff Probst. Basically, when James found a "Knowledge Is Power" advantage (that everyone seemed to know about), one alliance decided to target James. In doing so, they realized that they should probably move their advantages and idols around, just in case James tried to ask for one.
So, Jeanine gave Dwight her idol, and others gave their known advantages to other "allies." While the plan would have worked if they actually had the votes to vote out James, Dwight ended up taking the bullet in Episode 7. This meant that Dwight was voted out with Jeanine's idol in his pocket (or sock)... if he didn't give it back to Jeanine.
Article continues below advertisement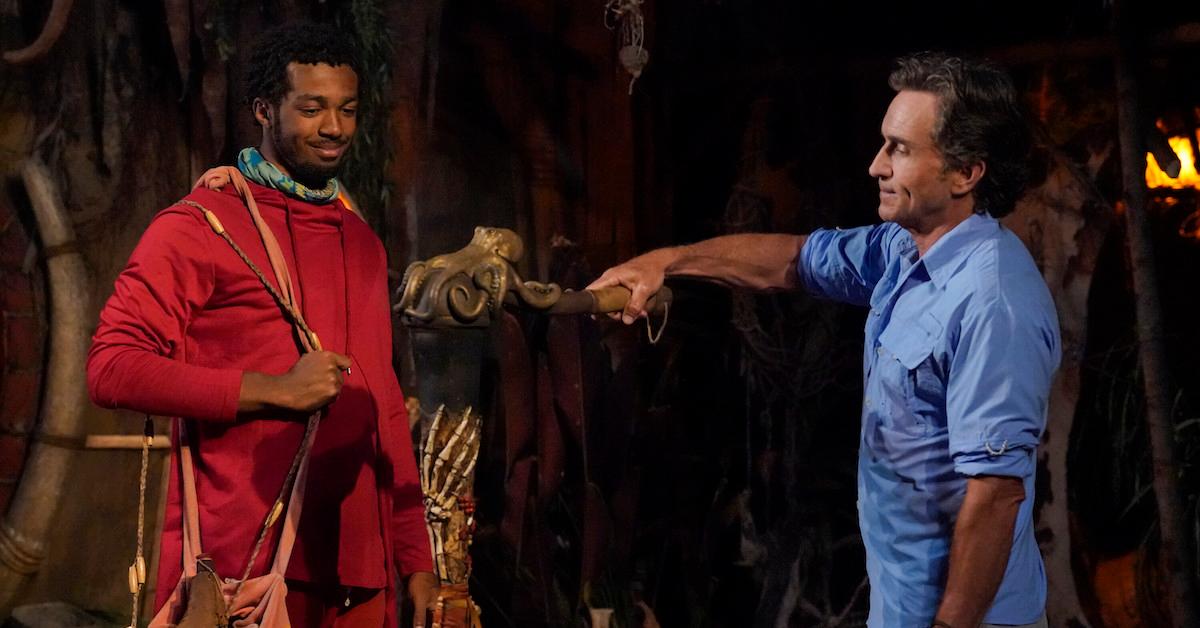 As the votes are being read and Jeanine realizes that Dwight will be going home, we can see her reach behind herself to Dwight to try to get her idol back. However, it's not clear as to whether he actually gives her the idol back or not. If he does give it back, Jeff made it very clear that the rules of Survivor wouldn't allow that to happen.
Article continues below advertisement
"Once the reading of the votes begins, that's it," Jeff explained to EW. "That's why I say, 'If anyone has an idol or an advantage and you want to play it, now would be the time to do so.' That's your window. After that, you are basically handcuffed from doing anything other than hoping it's not you."
Article continues below advertisement
He also explained how if a player tried to give away their advantage after getting voted out, producers would confiscate it. "Once you're voted out, you're out of the game and any advantage or idols in your possession lose all their power. You must turn all unplayed idols or advantages over to us. You are not allowed to even sneak an advantage to a player so they could try to bluff with it."
So even if Dwight had managed to give Jeanine her idol back, it would have been confiscated and would have lost all power. Now Jeanine is down an ally, down an advantage, and down a solid alliance. Can she pull herself back up?
Tune into new episodes of Survivor every Wednesday at 8pm EST on CBS.