Elizabeth Holmes's Husband Comes from Family Money—He Defied Their Wishes to Support His Wife
What is the net worth of Elizabeth Holmes's husband, Billy Evans? What else do we know about the enigmatic spouse? Elizabeth Holmes is behind bars.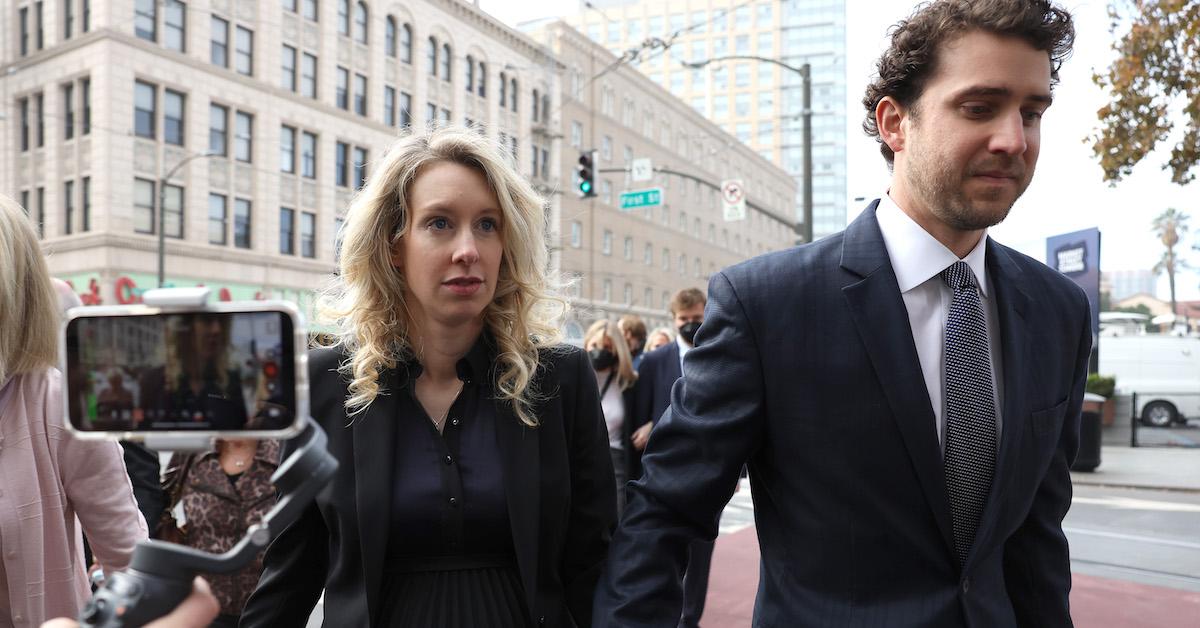 On Jan. 3, 2022, Elizabeth Holmes was found guilty of four counts of fraud and sentenced to 11 years behind bars. Her sentence began on May 30, 2023, although we expect the controversy to continue throughout the rest of her life. Although her company, Theranos, was first under investigation in 2015, her subsequent marriage (and the COVID-19 pandemic) contributed to delays in putting Holmes in prison.
Article continues below advertisement
Now that Holmes is locked up in the Federal Prison Camp in Byron, Texas (the same prison as RHOSLC cast member Jen Shah), Holmes's husband is the sole caretaker for their two children, William and Invicta. So who is her husband, Billy Evans, and what is his net worth?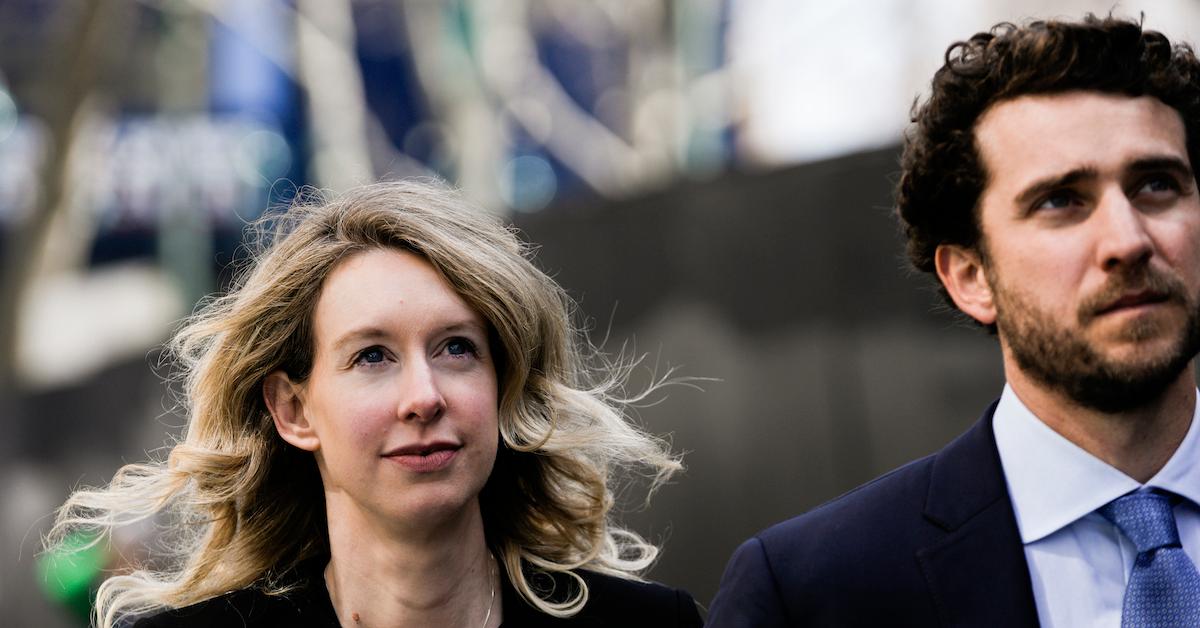 Article continues below advertisement
Elizabeth Holmes's husband, Billy Evans, has been by her side throughout the trials.
Holmes and Evans met in 2017 when she and Theranos were already in hot water. But they described their meeting as an example of love at first sight. In a May 2023 profile in The New York Times, Evans revealed, "To say we immediately fell in love isn't an overstatement."
Article continues below advertisement
Holmes added, "It had been two years of all this stuff written about me, and I think you get to know someone in a totally different way when you walk in with that skepticism versus if you meet when everything is sunshine and roses. That allowed us to get to know each other in a really deep way." Even still, tried to convince him not to get married.
Evans was understandably hesitant to get involved with Holmes, but their attraction was undeniable. When Holmes was first set to undergo trials, she and Evans announced her pregnancy with their first child, William, who is now nearly 2 years old. During her sentencing trial in Nov. 2022, Holmes was visibly pregnant with her second child. Her defense team used this to ask for leniency in Holmes's sentence, although court documents accused Holmes of conceiving her children to avoid prison.
Article continues below advertisement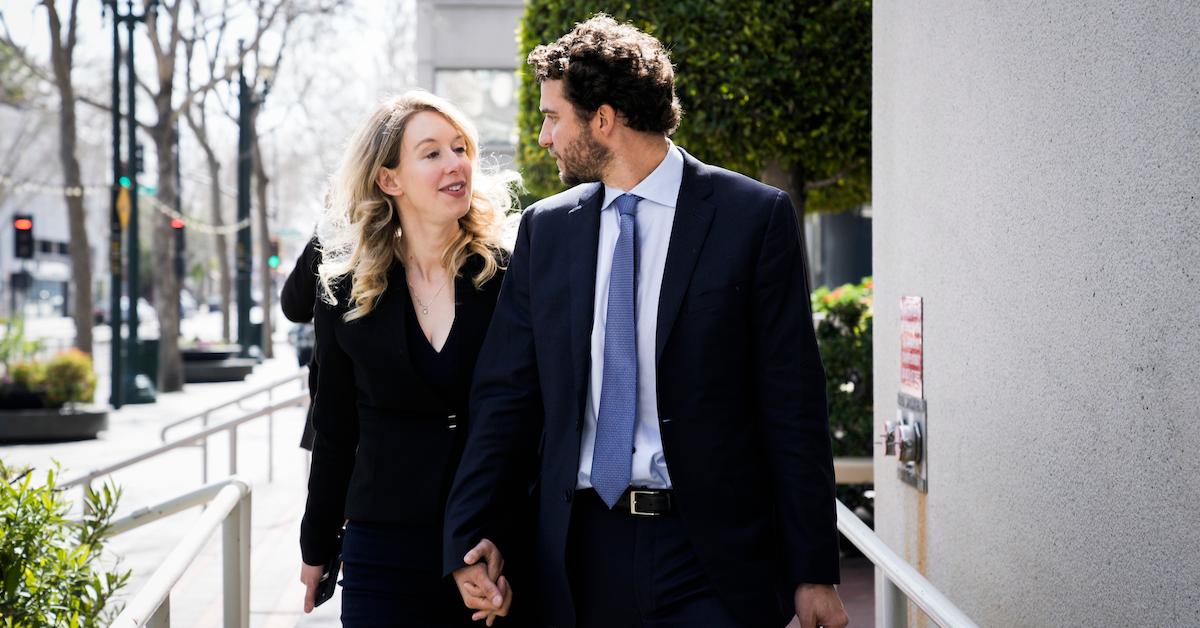 Regardless of what has been said about Holmes and Evans, Evans has remained supportive. Before her sentencing trial, Evans wrote a 12-page letter to the judge as a testimonial to her character. "Her capacity to change the world is limitless," he wrote. "My heart is broken with the thought of spending any days away from Liz, for a future in which my son grows up with a relationship with his mother on the other side of glass armed by guards."
Article continues below advertisement
Billy Evans has a net worth of an estimated $10 million.
When Evans and Holmes met, Holmes was still a multi-billionaire. Evans had to be among the rich or famous to even be at the same party as her. When we look into his family history, it's clear that Evans comes from money. He's an heir to the Evans Hotel Group, first owned by Evans' grandparents, William and Anne.
Not only does he come from a family fortune, but he went on to graduate from MIT in 2015, so he must have a pretty smart head on his shoulders. While there, he studied abroad in Shanghai, where he focused on Chinese Language and Literature, an interest shared by his notorious wife. In 2015, Evans actually worked for LinkedIn, and in 2017, he worked as a Manager of Special Projects at the self-driving car company, Luminar.
Article continues below advertisement
However, Evans left that position in 2019; rumors suggest this is because of his ties to Holmes and the negative publicity she brought to Luminar. Despite their fame and fortune, the negative attention has forced Evans and Holmes to be somewhat nomadic. Evans shared that "they never unpack" because every time they're found, they are forced to move houses.
Despite this, we have to guess that between Evans' family fortune and Holmes's amassed wealth, they have a much higher net worth than the vast majority of Americans.