When Will 'Fear the Walking Dead' Return for Season 8?
When is the 'Fear the Walking Dead' Season 8 premiere date? See when the AMC zombie drama will likely come back for its next season.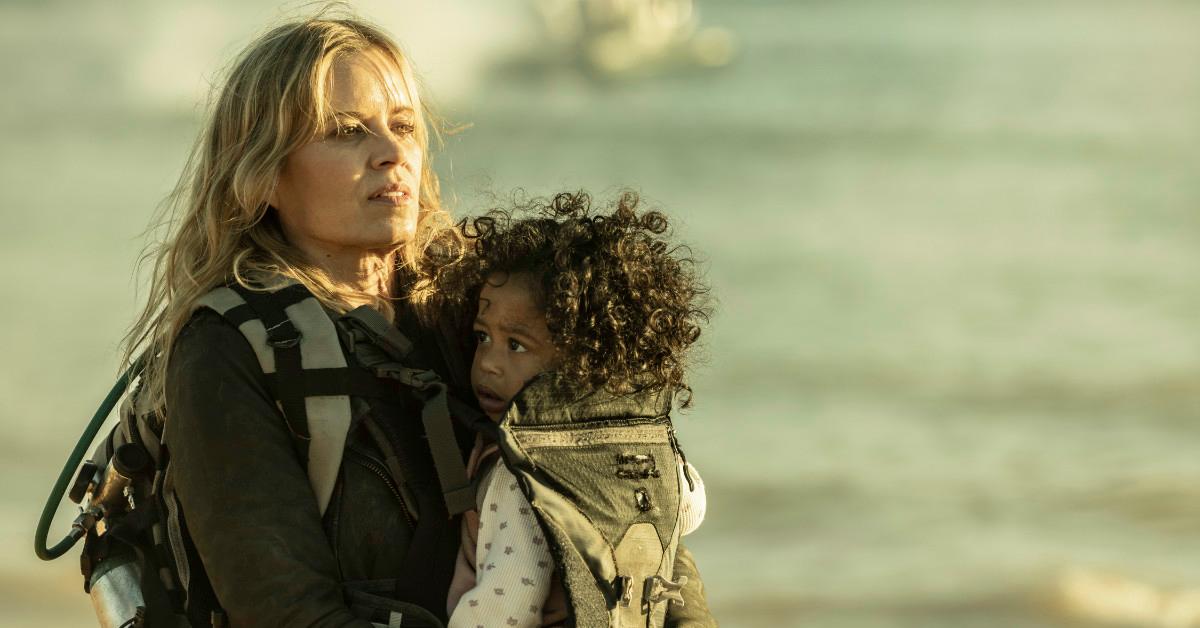 This night, Sunday, June 12, marks the first night in weeks that Fear the Walking Dead fans won't have a new episode to watch. The show's Season 7 finale aired last week, and the Fear the Walking Dead Season 8 premiere date is still months away, as you'll see below.
Article continues below advertisement
And given the events of June 5's Season 7 finale, the suspense might be eating FTWD fans alive — pun intended! As TVLine explains in a recap, "Gone" revealed that the presumed-dead character Madison is now a P.A.D.R.E. operative tasked with stealing babies, including Morgan's daughter, Mo.
AMC renewed 'Fear the Walking Dead' for Season 8 months ago.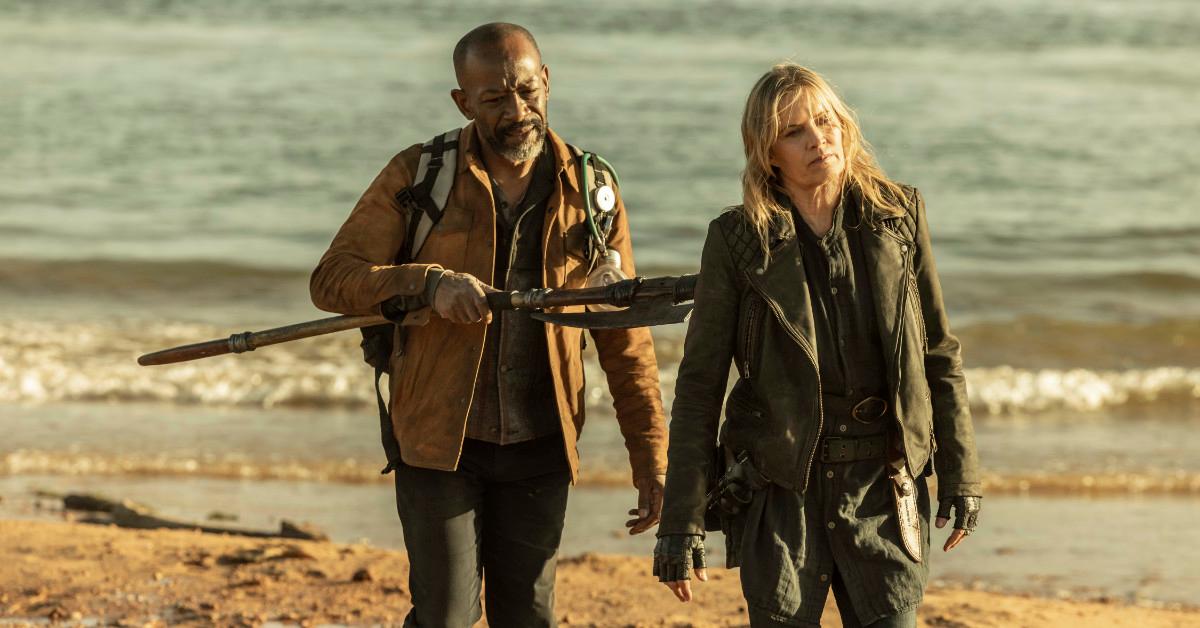 In December 2021, AMC announced that it had renewed Fear the Walking Dead for an eighth season, with the surprise reveal that Kim Dickens would be back to play Madison. Kim revealed her character's seeming resurrection in an episode of the AMC talk show Talking Dead at the time. "I've had the secret probably this whole year," she said.
Article continues below advertisement
And the creative minds behind The Walking Dead Universe were thrilled to welcome the actress back. "If there were a Mt. Deadmore, Kim Dickens' face would be on it," Scott M. Gimple, chief content officer of The Walking Dead Universe, said in a statement, per Variety. "Madison Clark is a foundational character to TWDU — heroic, complex, an everyperson who becomes a warrior and then a force of benevolence. Kim Dickens' raw talent, strength, and brilliance will electrify TWDU once more…"
Producers are prepping Season 8, which will film in Georgia instead of Texas.
In November 2021, The Austin Chronicle reported that Fear the Walking Dead would move its production from Austin, Texas, where it has filmed since Season 4, to Savannah, Ga. The show has moved before: The FTWD cast and crew filmed Seasons 1 and 2 in Los Angeles and Vancouver and Season 3 in Mexico.
Article continues below advertisement
Fear the Walking Dead co-showrunner Andrew Chambliss told Decider in April that the writers and producers of the AMC show were in "the planning stages" of Season 8 at the time. "So of course, given our move, the story is being constructed with that in mind in terms of the locations we're writing to," he added. "You'll see this is further down in Season 7, but the end of Season 7 was written with the move in mind. So the narrative is geared towards the change of location as well."
Article continues below advertisement
Season 8 will premiere later this year, if past seasons are any indication.
Digital Spy projects that Fear the Walking Dead Season 8 will air its first half in autumn 2022 and its second half in spring 2023, since Season 6 and Season 7 respectively started their first halves in October and their second halves in April.
But Undead Walking speculates the first half of FTWD's eighth season will actually premiere later — in December 2022 or January 2023 — so as not to conflict with the last episodes of mothership series The Walking Dead, which will resume its 11th and final season this fall.