A Parrot and a Dog Play Matchmaker in Hallmark's 'Fly Away With Me'
What were the 'Fly Away With Me' filming locations? Learn more about the TV movie starring Natalie Hall and Peter Mooney and premiering on Sept. 24.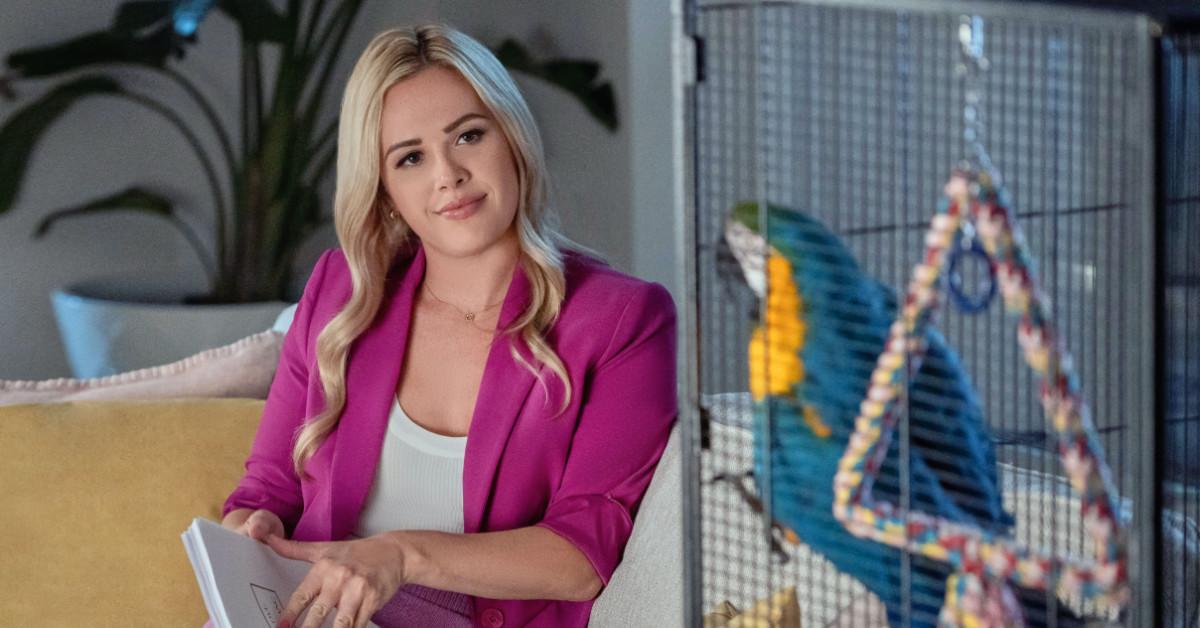 An avian home intruder, a canine stowaway, an aspiring writer, and an air traffic controller are four of the disparate characters you'll meet in Fly Away With Me, airing tonight, Saturday, Sept. 24, at 8 p.m. ET on Hallmark Channel.
Article continues below advertisement
Fly Away With Me is part of Hallmark's "Fall Into Love" programming event, and so we can only imagine romance will take flight! Here's what we know about the new TV movie.
'Fly Away With Me' follows two condo owners with pets in a no-pets building.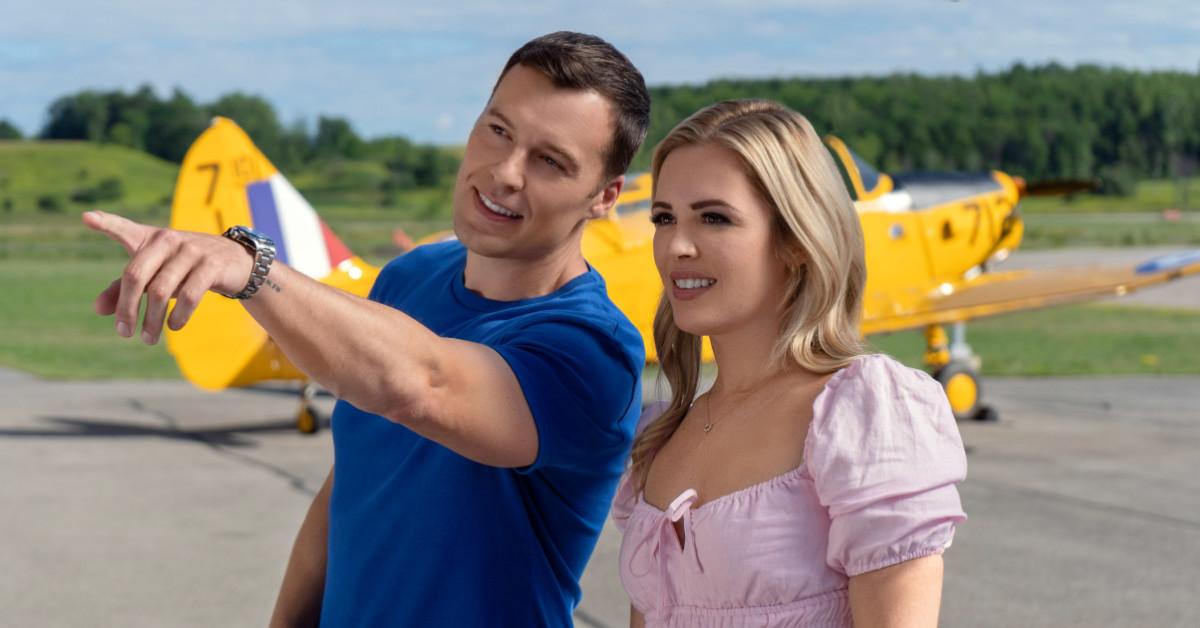 As Hallmark describes in a synopsis for Fly Away With Me, the TV movie starts with Angie, an overworked woman who wants to be a writer, finally getting the keys to her own condo. But on her very first day in her new home, she has an uninvited houseguest: a parrot that flies in through the window. Angie knows pets are forbidden in the building, but she soon learns that condo owner next door, an air traffic controller named Ted, also has a secret pet: He's harboring his sister's dog, Zoe.
Article continues below advertisement
"What ensues is a comical back-and-forth as Angie attempts to hide the bird and Ted tries to hide Zoe," Hallmark adds. "Angie and Ted make a pact to have each other's back as they work together to duck and dodge Gineen, their condo manager. Unfortunately, one day Angie's hopes fly right out the window as the parrot escapes and lands on Gineen, who promptly evicts her. Believing Ted never really had her back, Angie is left feeling heartbroken until she receives exciting and unexpected news."
Natalie Hall and Peter Mooney lead the cast.
Natalie Hall plays Angie in Fly Away With Me, while Peter Mooney plays Ted.
Natalie got her start on the soap opera All My Children, and she later had big arcs in the TV shows Pretty Little Liars, Star-Crossed, True Blood, UnREAL, and Charmed. The 32-year-old also played Miles Teller's love interest in the 2017 action movie Only the Brave.
Article continues below advertisement
Peter, meanwhile, has also been a regular presence on the small screen. He starred as Sir Kay in the Starz historical drama Camelot, Nick Collins in the Canadian police drama Rookie Blue, and Billy Crawford in the Canadian legal drama Burden of Truth.
Fly Away With Me also features Melinda Michael (Baby, It's Cold Inside; Fit for a Prince) as that strict building manager, Gineen.
The movie filmed in Ottawa, a Canadian city familiar to Hallmark Channel fans.
The city is also where Sigourney Weaver and Winona Ryder filmed the 1997 sci-fi flick Alien: Resurrection, where George Clooney and Chris O'Donnell filmed the title roles in that year's superhero movie Batman & Robin, where Jennifer Lawrence filmed the 2012 thriller House at the End of the Street, and where Jerrod Carmichael directed and starred in last year's comedy-drama On the Count of Three.
And now it's where a parrot will (hopefully) help a man and a woman find love!