A Recent Episode of 'NCIS' Paid Tribute to Audience Liaison Harriet Margulies
Did Harriet Margulies star in 'NCIS'? What episode did she appear in? Why is Season 19, Episode 7 of 'NCIS' dedicated to her? Read on for details.
Timothy McGee's mother-in-law, Judy (Patricia Richardson), made a surprise appearance in Season 19, Episode 7 of NCIS, stumbling upon the dead body of Navy Commander Roger Burrows on a cruise ship before producing a few razor-sharp observations that helped solve the case.
Article continues below advertisement
The episode on Monday, Nov. 8, 2021, also featured a title card at the end, paying tribute to a longtime NCIS staffer named Harriet Margulies. So, what's there to know about Harriet?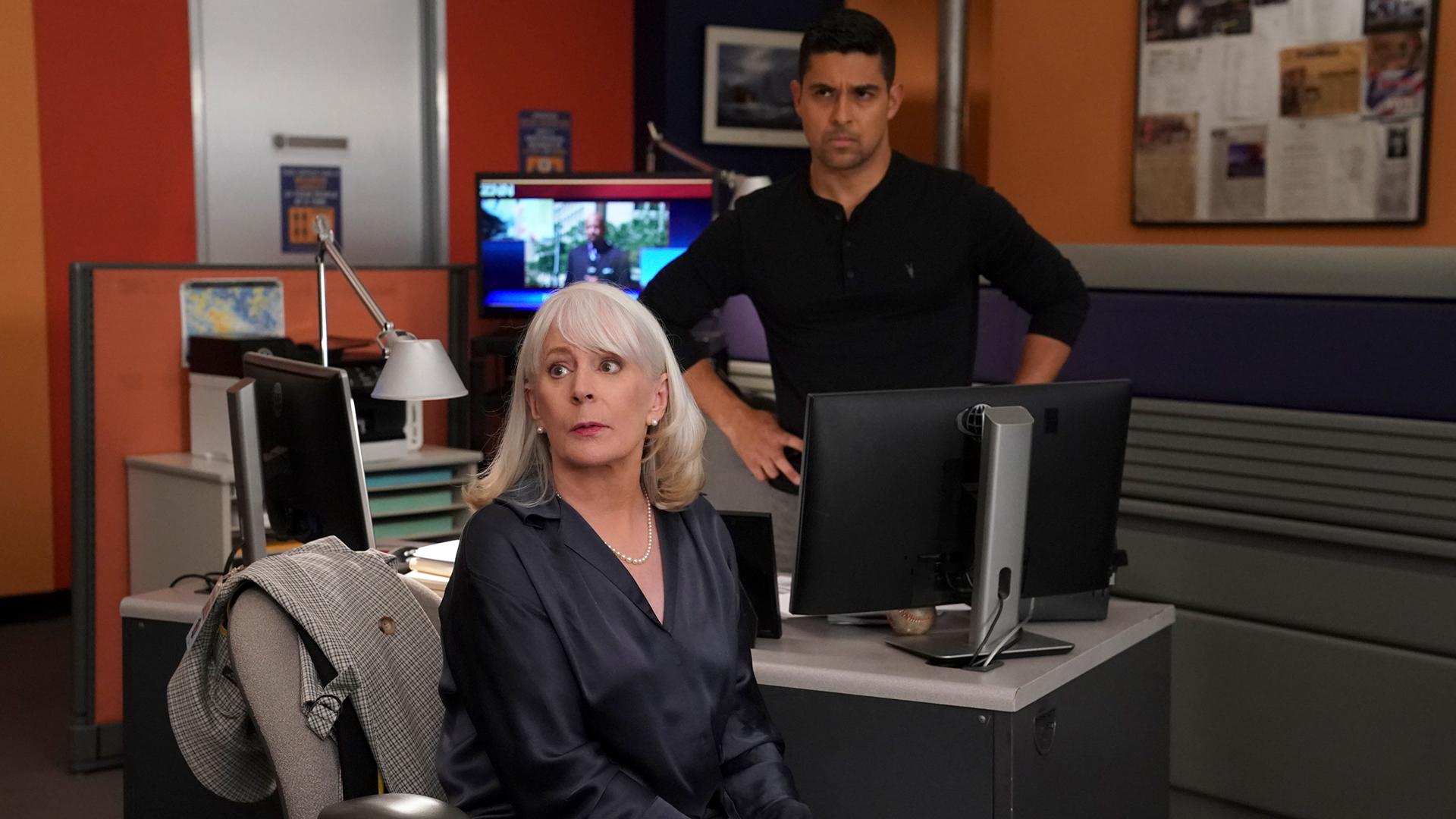 Article continues below advertisement
A recent episode of 'NCIS' paid tribute to longtime staffer Harriet Margulies.
Born in 1927 in Brooklyn, New York, Harriet Margulies built a lucrative career as a publicist before seeking out roles in television. In the 1970s, she wrote an episode of Kojak, and similar opportunities soon followed.
In 1980, she started working as a production assistant on Magnum P.I. She had a brief stint as an assistant to the director on Tales of the Gold Monkey before landing further production assistant roles on Airwolf, Quantum Leap, Tequila and Bonetti, and JAG.
Article continues below advertisement
Harriet even had a JAG character, Harriet Sims, named after her. She also portrayed an Elizabeth Taylor lookalike on the CBS crime drama, Scene of the Crime, per The Hollywood Reporter. A talented actress, Harriet made brief appearances on Season 3, Episode 14 of JAG, and on two episodes of NCIS in Season 2 and 4.
Between 2004 and 2010, Harriet worked on NCIS as an assistant to the producer. She started working as an audience liaison afterward. In this role, she served as the first point of contact between fans and production companies.
Article continues below advertisement
Harriet Margulies passed away on Oct. 30, 2021.
Harriet died on Oct. 30, 2021, in Northridge, Calif., after suffering a stroke. She was 94 years old. She will be remembered by fans and industry insiders alike.
Article continues below advertisement
"She loved all my Abby clothes and was the one who got the security guard at NCIS to always call me 'Mini Abby' when he saw me. RIP Harriet. You will be missed," tweeted @NiciMN.
Article continues below advertisement
Title cards allow the creators of NCIS, NCIS: Los Angeles, NCIS: New Orleans and many other shows to pay tribute to the hard work and incredible efforts of staffers. As such, these types of title cards have become increasingly common.
Article continues below advertisement
The NCIS franchise also paid tribute to award-winning set decorator Michele Poulik, script supervisor Marta Goldstein, hairstylist Shannon Soucie, among others.
Michele passed away on Aug 2., 2021, following a prolonged battle with cancer. She worked as a set decorator on NCIS: Los Angeles between 2009 and 2021.
Shannon died in April 2021. A hairstylist with decades of experience to boast, she worked on shows like NCIS, The Wonderful World of Disney, and Push, Nevada. Marta died in the fall of 2020, having worked for NCIS: New Orleans between 2014 and 2020.
Catch new episodes of NCIS every Monday at 9 p.m. EST on CBS.