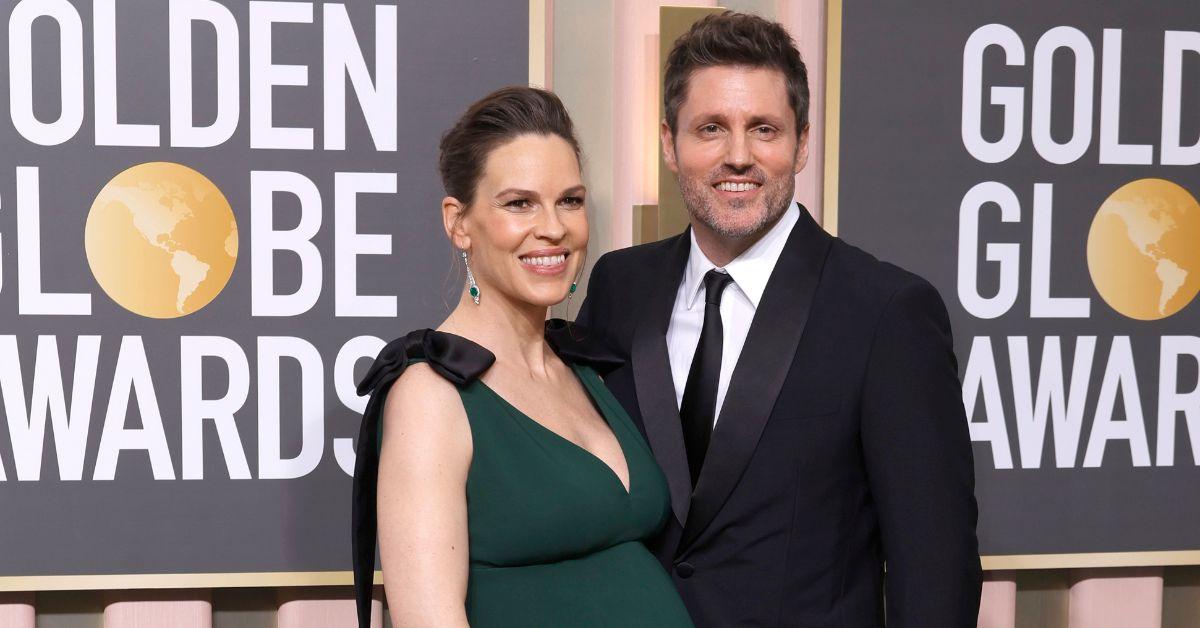 Hilary Swank and Philip Schneider Are Parents of Twins! Details on the Actor's Husband
Hilary Swank and her second husband met after her first marriage to actor Chad Lowe. Meet the Oscar winner's husband, plus details on their twins!
Oscar-winning actor Hilary Swank has never shied away from playing versatile characters. From her breakout role in 1994's The Next Karate Kid to her first unforgettable turn in 1999's Boys Don't Cry, she has kept us guessing what she'll do next.
Throughout the years, Hilary has played everything from a compassionate teacher in Freedom Writers to a no-nonsense boxer in Million Dollar Baby. And more recently, Hilary proved she was not resting on her past accomplishments when she signed on to play a journalist in ABC's Alaska Daily in 2022.
Article continues below advertisement
That same year, Hilary announced another role she accepted in her personal life: mom. Indeed, Hilary confirmed in October 2022 that she was pregnant with not one but two babies!
Now that the twins are here, let's take a look at Hilary's beautiful family, including her husband, Philip Schneider.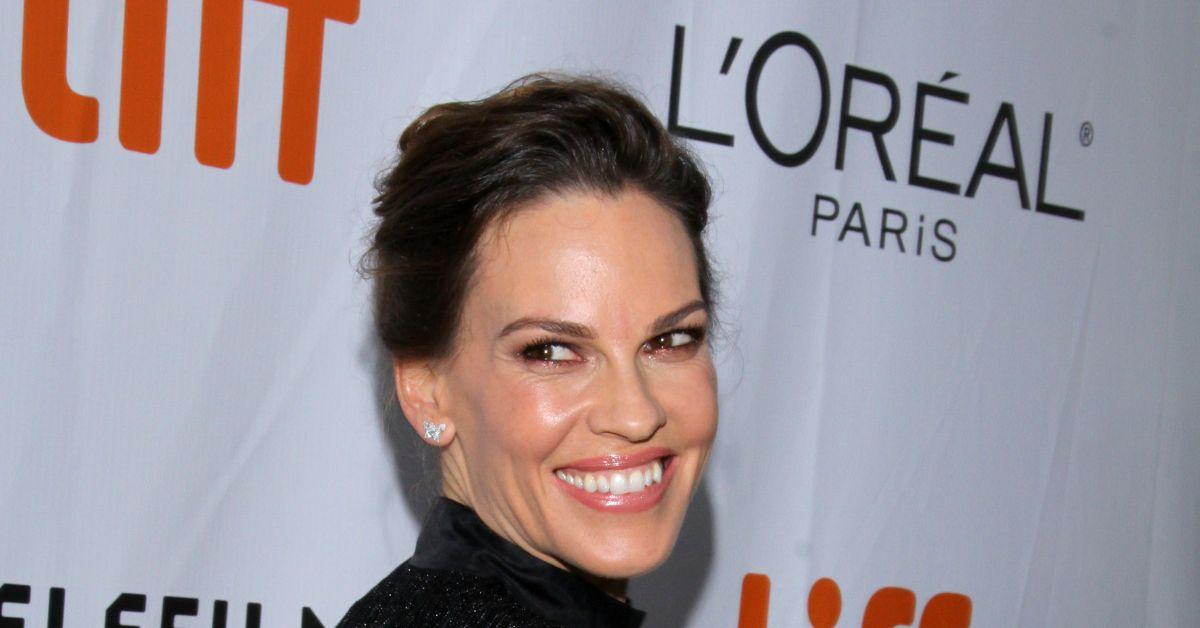 Article continues below advertisement
Hilary Swank and husband Philip Schneider welcomed twins in April 2023.
In April 2023, Hilary confirmed on her IG account that she and husband Philip Schneider welcomed twins — a boy and a girl — into the world.
"It wasn't easy. But boy (and girl!) was it worth it," Hilary wrote on Easter 2023 while holding her babies, adding she was "posting from pure heaven."
Hilary hasn't shared her twins' names yet. However, she seems enamored with her bundles of joy already!
Article continues below advertisement
So, who is Hilary's husband, Phillip Schneider? He's actually her second husband.
Throughout her career, Hilary has managed to keep much of her personal life to herself. However, the Lincoln, Neb., native's two marriages have been in the news. In 1997, Hilary married actor Chad Lowe and stayed with him for almost a decade. But, Hilary filed for divorce from Chad in 2006, and it became final in 2007. Per People, the actress said Chad kept his substance abuse issues from her, eventually leading to their divorce.
After her divorce, Hilary agreed to go on a blind date after Supernatural star Misha Collins' wife, Victoria Vantoch, and another pal asked to set her up with someone. The love interest was Hilary's current husband, Philip Schneider. Phil, a social venture entrepreneur, left a lasting impression on Hilary on their first outing.
Article continues below advertisement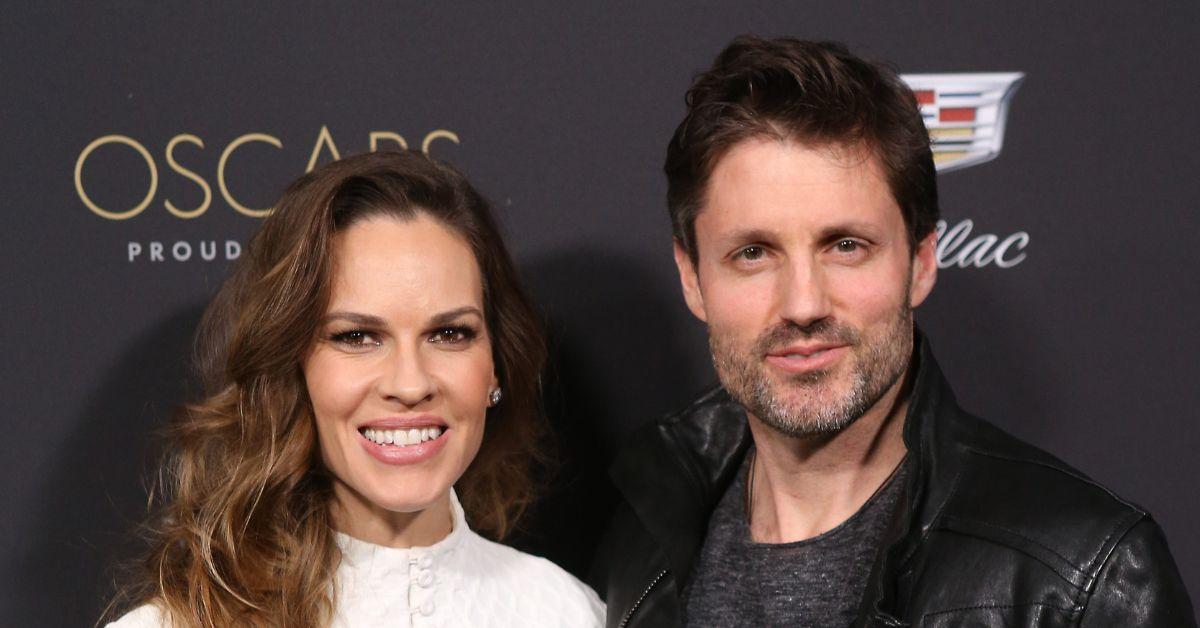 "We met at 10:00 a.m. and parted ways at 11:00 p.m.," the actress shared with Vogue in 2018. "We clearly enjoyed our time!"
Hilary and Phil got engaged in 2016 alongside her four rescue dogs. Then, in August 2018, the couple exchanged vows at a beautiful ceremony in Redwoods, Calif.
Article continues below advertisement
"It was timeless. There is just no other way to describe it," the Amelia star told Vogue. "I was overwhelmed with such gratitude and thanks to be marrying the man of my dreams and to see all the people we love together in the middle of such a profound setting. It was truly a dream come true."
While promoting Season 1 of Alaska Daily in October 2022, Hilary announced that she and her husband were expecting their first child. The actor also added that she was having twins!
Article continues below advertisement
"This is something that I've been wanting for a long time, and my next thing is I'm gonna be a mom," Hilary said on Good Morning America. "And not just of one but of two."
After her surprise, Hilary continued sharing her pregnancy on her Instagram. The Oscar winner also showed off her growing baby bump at the Golden Globes in January 2023.