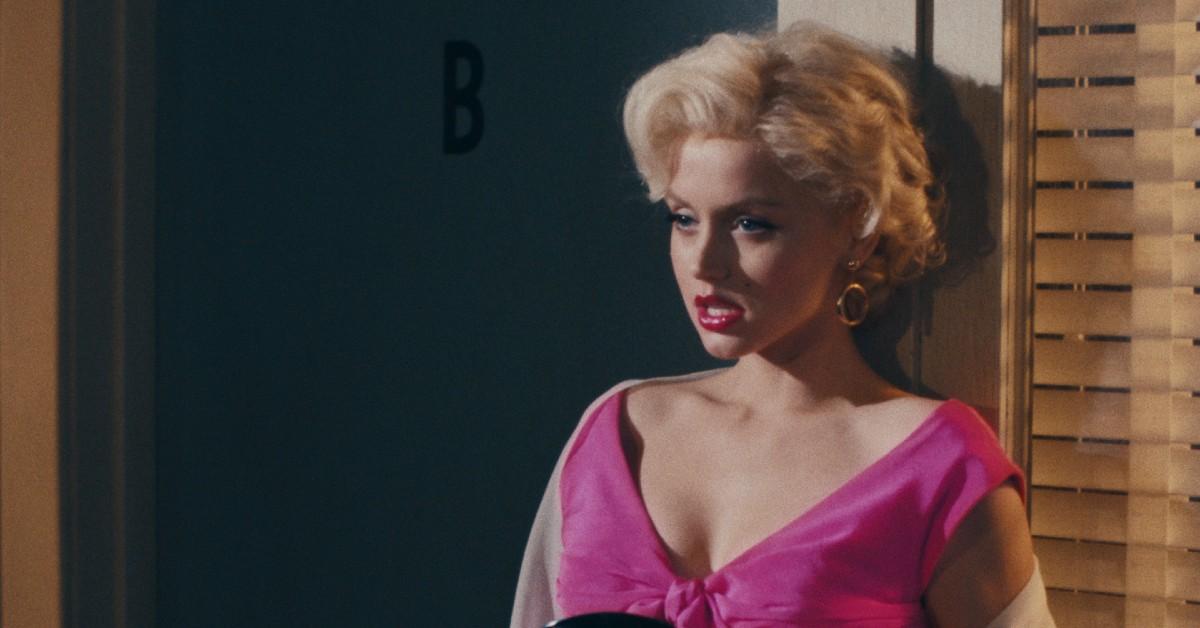 How Accurate Is Netflix's Wildly Controversial Film 'Blonde'? A Marilyn Monroe Historian Weighs In (EXCLUSIVE)
Though Netflix's film 'Blonde' is controversial for a plethora of reasons, many are commenting on its accuracy. We had a Marilyn Monroe expert break things down.
Whether you've worn her face plastered on a $15 T-shirt, dressed like her for Halloween, or seen a drag queen impersonator perform as her, it's clear that the legacy of late actress Marilyn Monroe is a lasting and complicated one.
Boasting an "every man's woman" sexpot persona, Marilyn — who was born Norma Jeane Mortenson — endured abuse at the hands of her mother and multiple Hollywood men, suffered from an addiction to alcohol and a fusion of prescription pills, and battled severe mental health issues (possibly including bipolar disorder).
Article continues below advertisement
The Gentlemen Prefer Blondes star was undoubtedly a tortured soul underneath the manufactured sexy facade. Sadly, Marilyn's budding film career and undeniable star power were valued more than her happiness and well-being, and this is apparent in Andrew Dominik's wildly controversial Netflix film Blonde.
With a (surprisingly high) Rotten Tomatoes score of 42 percent, Blonde has been aggressively panned by critics and internet users alike, as it's been deemed a deeply upsetting, exploitative, offensive, and misogynistic portrait of a beloved old Hollywood icon — one that borders on being pure trauma porn.
Admittedly, the male gaze is excruciatingly heavy in this film.
Article continues below advertisement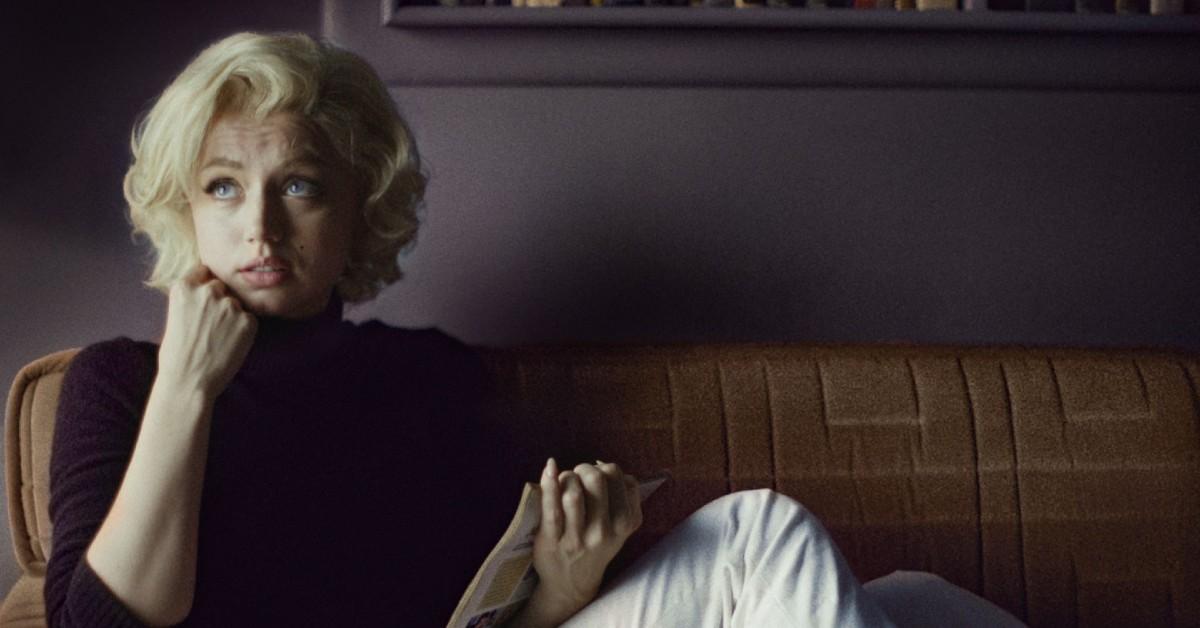 Putting those atrocities aside, Blonde — which stars Ana de Armas (Knives Out) as Marilyn herself — has also been bashed for its handful of impertinent, entirely fictitious scenes. Of course, many of these moments are, too, an unbearable assault on the Some Like It Hot legend.
Though it was always intended to be a fictionalized retelling of Marilyn's tragic story, many are wondering just how accurate Blonde really is.
Article continues below advertisement
We can't all be bonafide Marilyn Monroe experts, so that's why we spoke to one. In an exclusive interview with Distractify, Marilyn Monroe historian and collector Scott Fortner broke down the accuracies and bizarre inaccuracies of Andrew Dominik's disquieting NC-17-rated film.
'Blonde' is based on a somewhat fictionalized book of the same name by author Joyce Carol Oates.
To clarify, award-winning American author Joyce Carol Oates never intended for her 2000 novel of the same name to be seen as a biography. According to The New Yorker, Joyce herself detailed on the book's copyright page that Blonde isn't even supposed to be "a biographical novel that follows the historical facts of the subject's life."
The book sees Joyce's fruitful imagination blend with the often calamitous events of Marilyn's life.
Article continues below advertisement
Understandably, this also makes the 2022 film a work of fiction. "It was accurate in relation to certain people and events in Marlyn's life, such as the men she married and her film roles," Scott Fortner relayed to Distractify via email. "It was incredibly inaccurate throughout most of the film. Nearly all of the scenes in Blonde never actually happened."
Article continues below advertisement
Did Marilyn Monroe's mother try to drown her?
At the film's 11-minute mark, the audience is welcomed to one of Marilyn's first traumatic moments. In Marilyn's early life, her tormented mother, Gladys Pearl Baker (Julianne Nicholson), attempts to drown her in the bathtub.
"There is no evidence that Marilyn's mother Gladys attempted to drown young Norma Jeane in a bathtub," Scott said. "Keith Badman's book Marilyn Monroe: The Final Years reports that in a 1968 interview with the BBC, Marilyn's third husband, Arthur Miller, stated Marilyn had told him her mother had threatened her life three times. No other details were provided, and I've not been able to find the interview to verify this."
Article continues below advertisement
As depicted in the film, Marilyn's mother did spend most of her life institutionalized, which caused little Marilyn to jump from foster home to foster home. And, also featured in the film, Marilyn was put in an orphanage for a period of time.
"She had a brief stint at Hollygrove, an LA orphanage. She married her first husband at 16 in order to avoid having to return to the orphanage," Scott shared.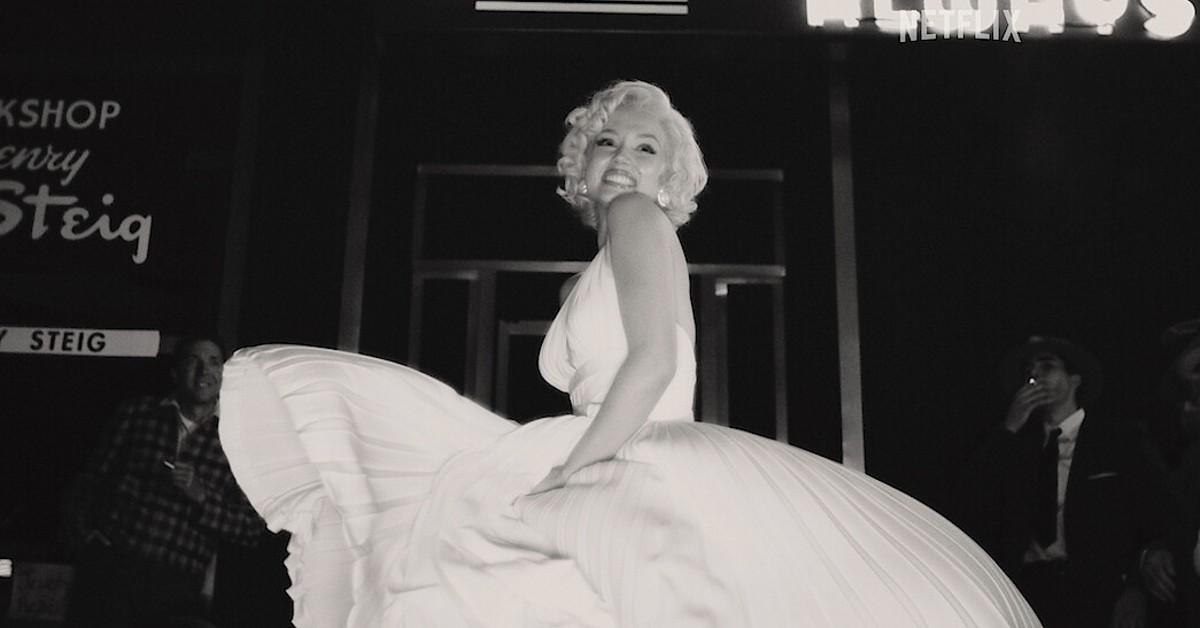 Article continues below advertisement
Marilyn Monroe's relationships: What's fact and what's fiction?
Whether it be Marilyn getting wrapped up in a throuple with Charlie Chaplin Jr. (Xavier Samuel) and Edward G. Robinson Jr. (Evan Williams) or enduring rage-induced beatings from her controlling baseball star husband Joe DiMaggio (Bobby Cannavale), Blonde puts Marilyn in several questionable situations.
Regarding her involvement in a throuple, there's no evidence to suggest that this three-way relationship ever existed. This also makes the vivid public sex scene during a showing of Niagara an abhorrent and unnecessary work of fiction.
"Chaplin Jr. writes in his biography that he and Marilyn dated briefly, but there certainly wasn't any involvement with Robinson Jr.," Scott explained to Distractify.
Article continues below advertisement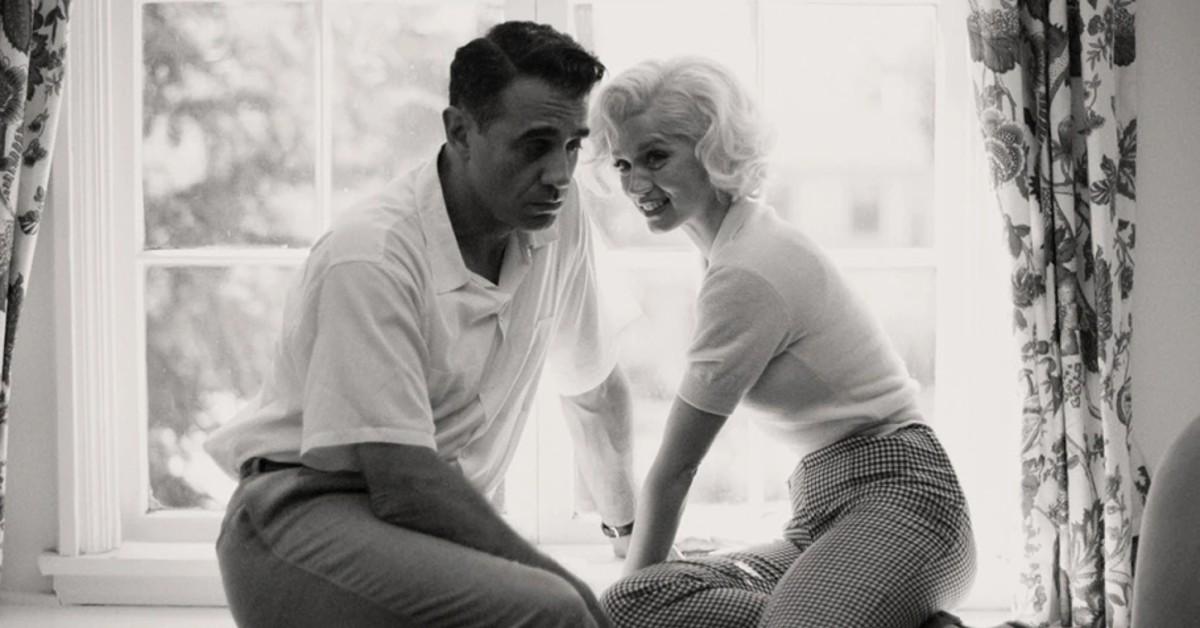 Though her marriage to Joe DiMaggio is portrayed onscreen as being vile and possessive, it was apparently quite nuanced.
Their relationship "was tumultuous at best," Scott said. "While they were very close, ultimately Joe wanted Marilyn to be a stay-at-home mom and live the traditional life of a housewife. Their marriage ended after only nine months. However, they stayed close throughout the rest of Marilyn's life. She turned to him as a friend and for support."
Article continues below advertisement
Joe may have been loyal and admirable in a lot of ways, but the film shows him both verbally and physically abusing Marilyn (a scene that audibly gets worse off camera) subsequent to the filming of the memorable subway scene in The Seven Year Itch. He detested that she "flaunted" her body for the world to see.
"There are conflicting reports on the topic of Joe physically abusing Marilyn," Scott explained. "Neither of them ever commented about this publicly, but some close to her claimed Marilyn was bruised the next day. Makeup man Allan 'Whitey' Snyder and hairstylist Gladys Whitten both claimed the next morning the bruises needed to be covered with makeup."
Did Marilyn Monroe ever have an abortion?
The jarring abortion scenes in Blonde perhaps spawned the most discourse, Planned Parenthood calling the film "anti-abortion propaganda." One scene even features a CGI fetus grossly shaming Marilyn for her previous abortion — which was forced on her. It's just a lot.
According to Scott, "there is no formal documented evidence of Marilyn ever having an abortion."
Article continues below advertisement
"One thing she wanted more than anything was to have children. She was expecting twice while married to her third husband Arthur Miller. In 1957, she suffered an ectopic pregnancy. In 1958, while filming Some Like it Hot, she was pregnant. It's the reason she appears heavier than usual in the film. She miscarried in December that same year."
Sadly, Marilyn's dream of having children never came to fruition.
For those who dare to watch, Blonde is currently streaming on Netflix.