When the Heck Did Bib Fortuna Double-Cross Boba Fett? (SPOILERS)
In Episode 4 of 'The Book of Boba Fett,' the titular character says Bib Fortuna betrayed and double-crossed him, and fans are curious how Bib did it.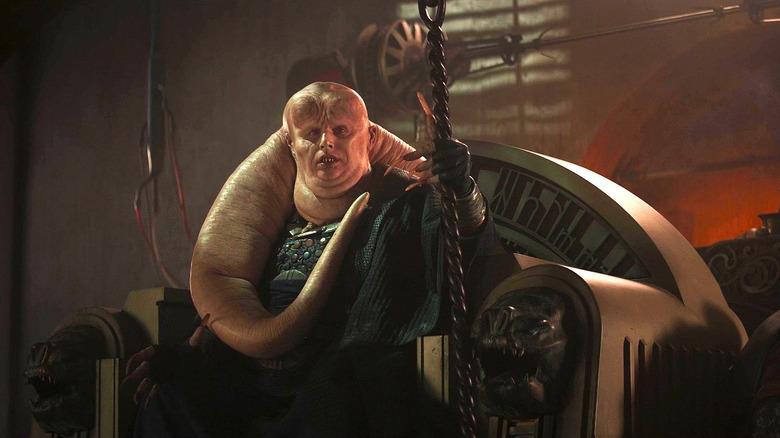 Spoiler alert: This article contains spoilers for The Mandalorian and Episode 4 of The Book of Boba Fett.
In Dec. 2020, the Season 2 finale of The Mandalorian confirmed a spinoff series titled The Book of Boba Fett. At the end of the episode, in a post-credits scene, viewers see Boba Fett (Temuera Morrison) and his master assassin partner-in-crime Fennec Shand (Ming-Na Wen) invade Jabba the Hutt's palace on Tattooine.
Article continues below advertisement
The pair find Bib Fortuna is the new crime lord, but not for long — Boba and Fennec slay Bib and his guards before assuming their spots on the throne. Obviously, there's some conflict between the two, but many fans are confused why it escalated this far.
Unless you're a die-hard Star Wars superfan, you're not going to understand the complete tension between Boba and Jabba's former majordomo. Luckily, we are here to fill you in, so keep reading to find out how Bib betrayed Boba.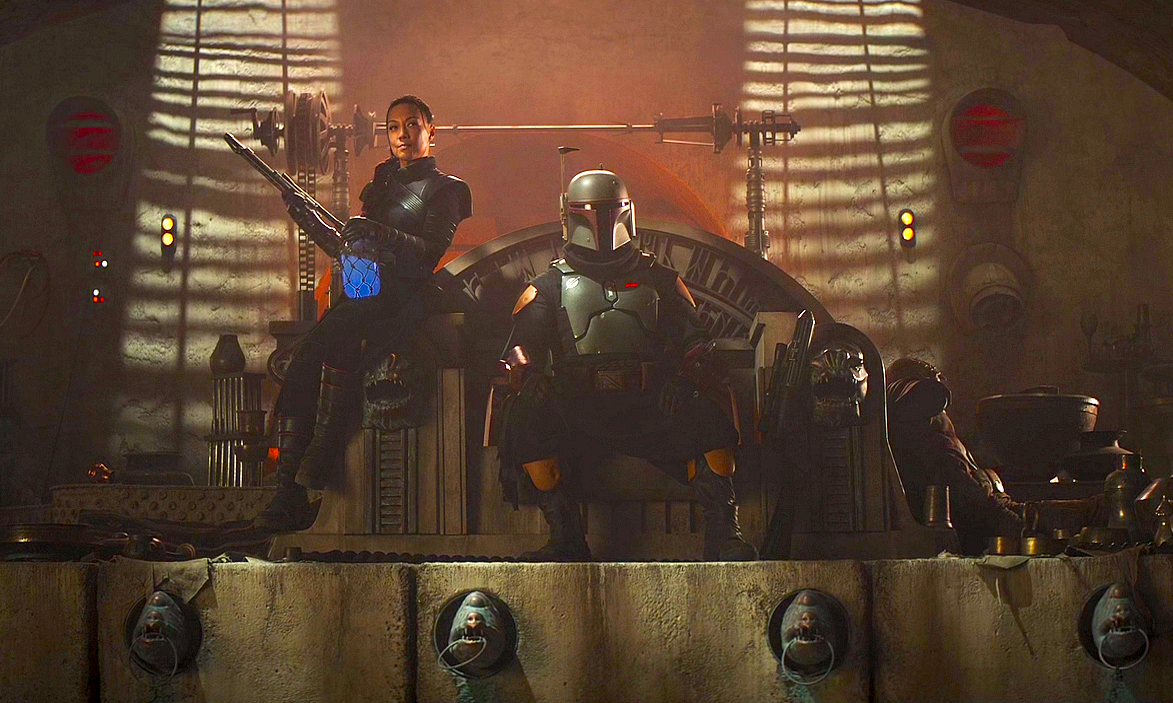 Article continues below advertisement
How did Bib Fortuna betray Boba Fett?
Most of the fourth episode of The Book of Boba Fett occurs in the past. After Boba discovers the fallen Tusken Raiders, he rides off with his Bantha in search of a new path.
Along the way, Boba notices a distant explosion and finds a near-lifeless Fennec Shand in the sands of Tattooine. Thankfully, he saves her — with the help of a cyberpunk Mod Artist — and the two kick off their partnership.
At one point, Boba and Fennec gather around a fire, and Boba reveals he has plans to kill "the bloated pig" who double-crossed him. Woah, where did that come from? Are we missing something here? Wait, have we been watching Return of the Jedi wrong all these years?
Article continues below advertisement
This seriously seems so out of the blue, so what is going on? There's something Boba and the Star Wars live-action franchise aren't telling us because there is definitely something that we should see regarding Boba's beef with Bib Fortuna.
Well, if you're looking for the answer, it's time to turn toward the Star Wars comic storylines, specifically, the first issue of the canon miniseries War of the Bounty Hunters.
Article continues below advertisement
'War of the Bounty Hunters #1' reveals how Bib Fortuna betrays Boba Fett.
Published in June 2021 by Marvel Comics, War of the Bounty Hunters #1 is a canon storyline that fills the gap regarding Boba's hatred for Bib Fortuna.
In the story, Boba successfully captures Han Solo in carbonite and prepares to bring him to Jabba the Hutt. On the way, the carbonite begins to crumble, and before Boba can do anything about it, Han Solo is ripped away by someone else.
Now empty-handed, Boba returns to his ship to find two bounty hunters waiting for him — turns out, Jabba placed a bounty on Boba. He quickly returns to Tattooine to confront the crime boss, only for Bib Fortuna to make his presence known. Bib tells Boba that another group brought Han Solo in, and Jabba placed a bounty on him because he took too long to deliver Han.
Article continues below advertisement
Yeah, we don't buy it. And eventually, readers realize that all signs point to Bib Fortuna betraying Boba by placing a bounty on his head and making him look bad by "losing" Han Solo. So, there you have it — Bib is one cunning, spineless individual. However, Boba Fett got the last laugh.
Catch new episodes of The Book of Boba Fett on Wednesdays, only on Disney Plus.