Hype House and Sway House Have Been Influencer Rivals Since the Very Beginning
The Hype House and and Sway House drama has been ongoing for the better part of 2020. But why do the influencer collaboratives hate each other?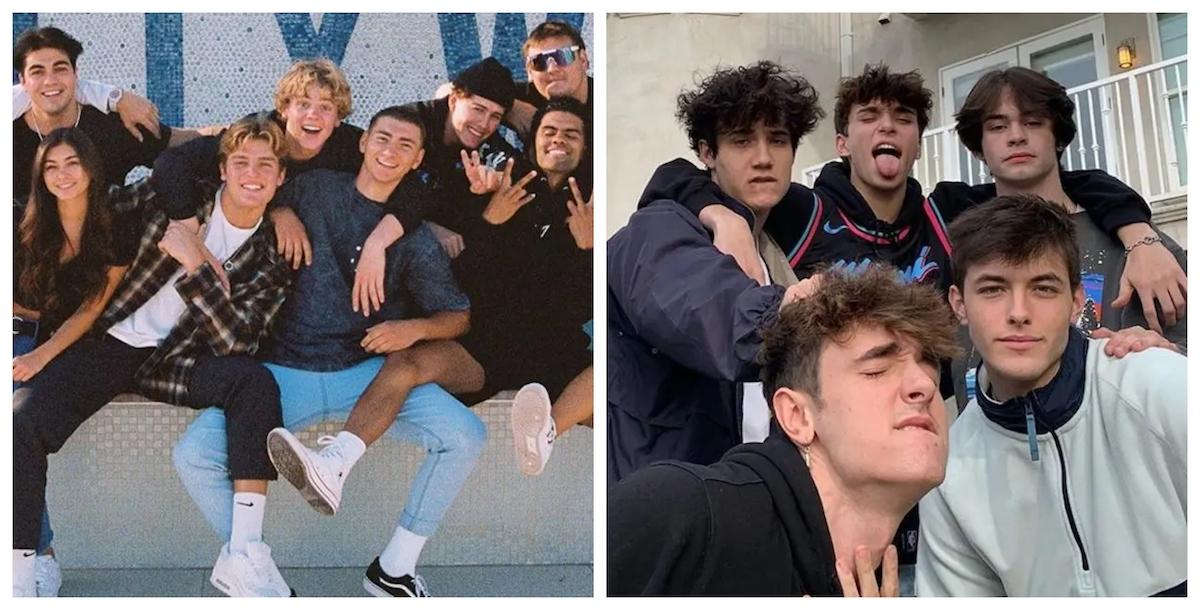 If you're active on TikTok — whether it's posting videos of the latest dance challenges or simply following the drama that ensues between the social media platform's top influencers — then you're well aware of Hype House and Sway House. There's almost always some sort of beef going on between the rival collaborative groups. But what's really going on behind all the filters, relationships, and passive aggression?
Article continues below advertisement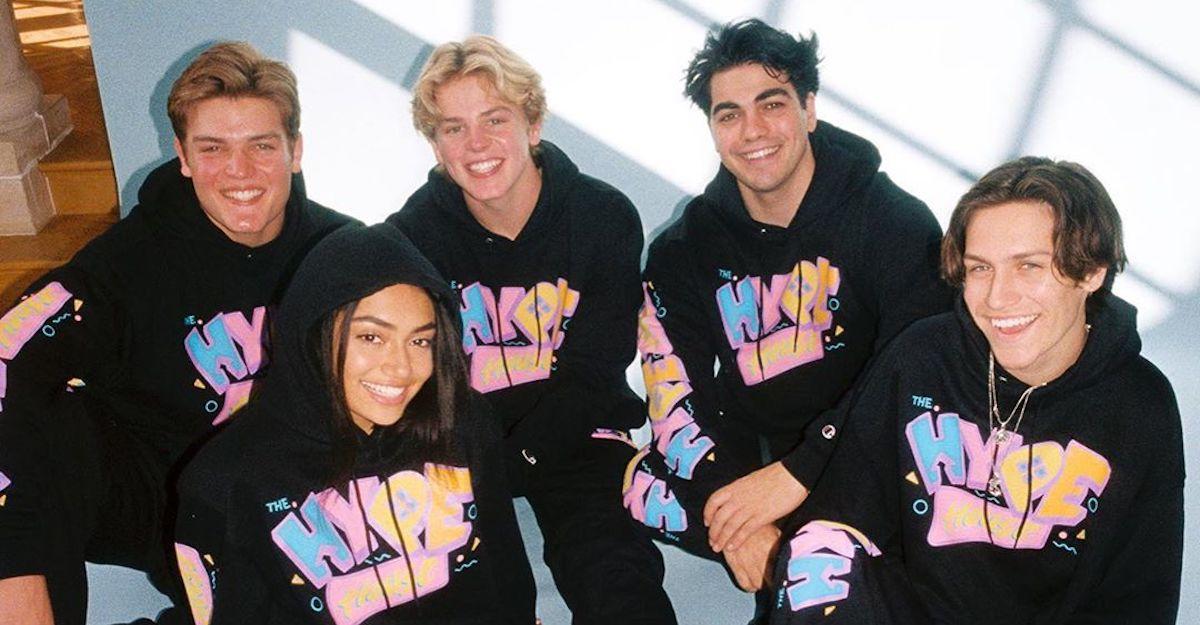 What the heck are the Hype House and the Sway House, anyway?
Hype House was formed in December 2019, and it started as a collaboration between 19 TikTok influencers. Although only four of them lived in the Los Angeles mansion full-time, many others keep rooms to stay in when they're in town — and there's always a stream of influential young internet stars coming and going in order to create a steady flow of content.
Article continues below advertisement
Members of Hype House include: Thomas Petrou, Chase Hudson (aka Lil Huddy), Ryland Storms, Connor Yates, Alex Warren, Addison Rae, Avani Gregg, Wyatt Xavier, Nick Austin, Ondreaz Lopez, Tony Lopez, Kouvr Annon, Calvin Goldby, James Wright, Jack Wright, Patrick Huston, Tayler Holder, Mia Hayward, Nate Wyatt, Larray, Olivia Ponton, and Kelianne Stankus.
Sisters Charli D'Amelio and Dixie D'Amelio were also part of Hype House, but they both have since moved on. Daisy Keech is another high-profile former member.
Article continues below advertisement
The Sway House is another collaboration of TikTok influencers who have rented a mansion in Los Angeles. They recently moved from their Bel Air residence to a more private home in the Hollywood Hills. Current members include: Bryce Hall, Anthony Reeves, Kio Cyr, Blake Gray, and Noah Beck. Josh Richards, Quinton Griggs, Griffin Johnson, and Jaden Hossler are all former members of Sway House.
Article continues below advertisement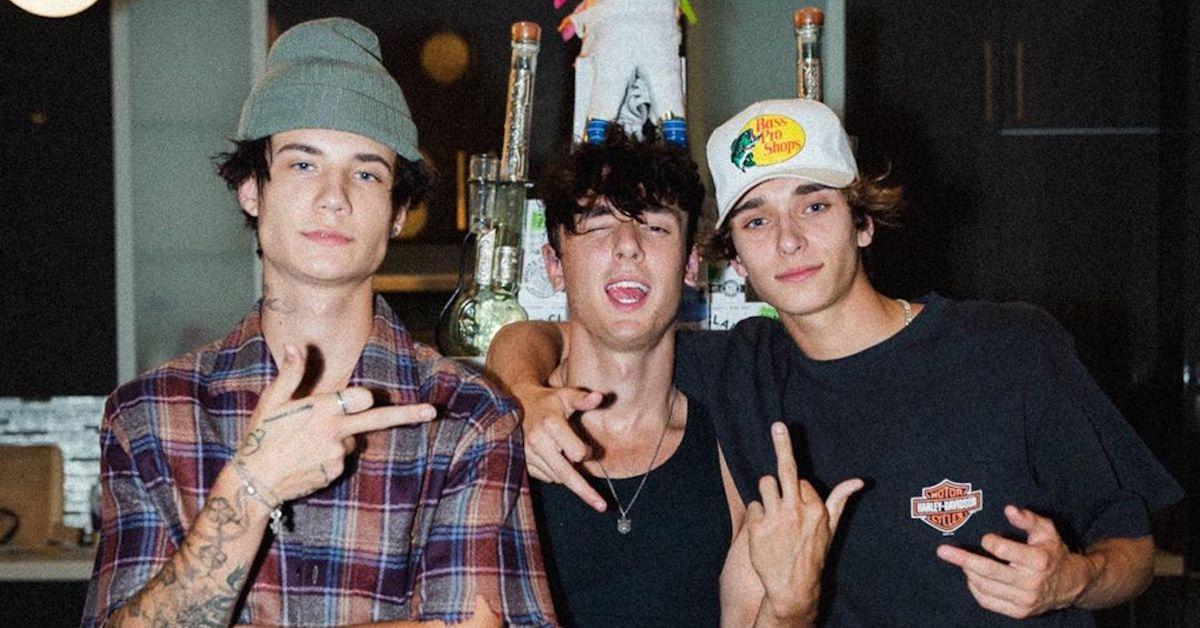 Here's the Hype House and Sway House drama, explained.
Considering drama between Hype House and Sway House evolves on a daily basis, it's impossible to fully articulate every detail. But there have been a few prominent instances of drama worth mentioning.
The thing is, everything started out fairly amicable. "There's no beef with Hype House. Everyone is making it this thing like, Hype House versus Sway House," Bryce said during an appearance on The Zach Sang Show in February 2020. "There's like 16 people in that house. There's no room for us."
Article continues below advertisement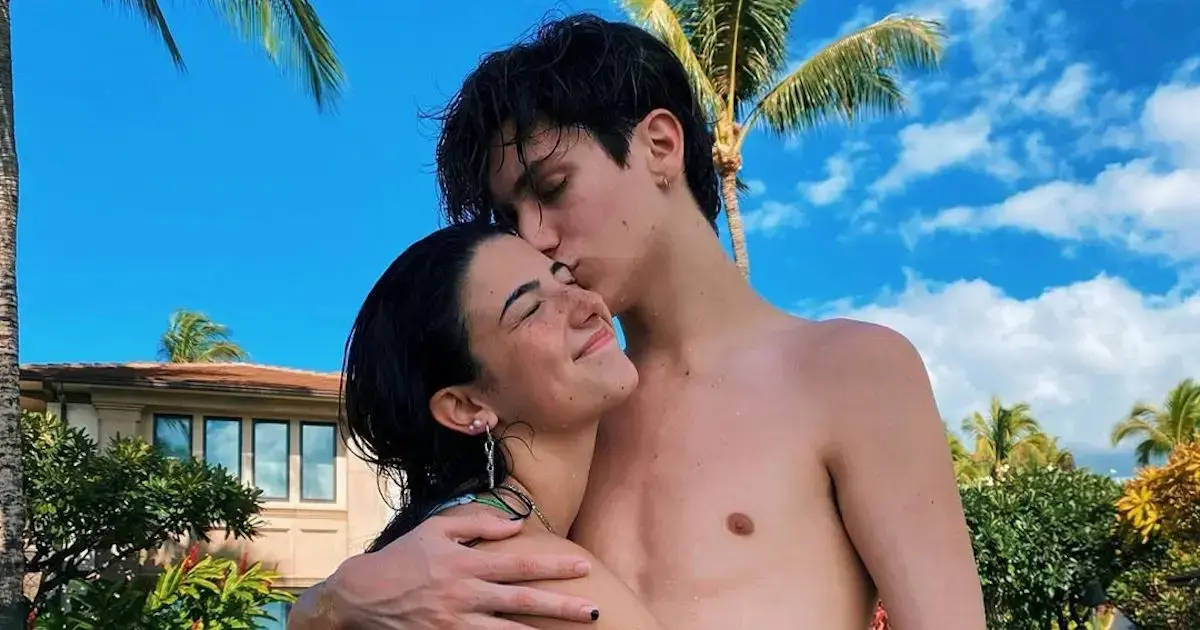 However, serious drama was apparent by March when Josh and Bryce released a diss track about Chase titled "Still Softish." The track called out Chase for talking to other girls while he was dating former Hype House member Charli D'Amelio. Bryce called out Chase again after he and Charli broke up in April, claiming that Chase treated her like "complete s--t."
Article continues below advertisement
After some amicable months, drama involving Charli and Chase continued.
Things between Hype House and Sway House seemed OK for a bit. The two collectives pranked their fans into thinking they were combining to make the Swype House and even joined forces for a video.
Article continues below advertisement
In July 2020, the drama concerning Charli and Chase again resurfaced. It started with Chase tweeting that he'd kissed Josh's ex-girlfriend, Nessa Barrett — and while both of them were single. But then Charli replied, claiming Chase went to her house after he kissed Nessa. This prompted basically the whole Sway House to become involved on Charli's side.
Chase only made things worse when he then took the opportunity to expose other TikTok influencers' past relationships, particularly with allegations that Sway House members frequently flirted with girls other than their girlfriends and cheated as well. "Since all my drama has to be put on the internet for the world to judge me, let's lay out everyone else's," he tweeted. (And then deleted.)
Article continues below advertisement
Jaden ended up getting involved in the drama, calling out Chase and saying he needed to "stop lying and giving half the truth to make yourself look better." Reportedly, Jaden drove to the Hype House to confront Chase, where they talked and no fighting happened. It ended with Chase acknowledging that he should have "kept it offline."
Article continues below advertisement
Drama between Addison and Bryce ensued by August.
In August, more drama played out between Addison, Bryce, and Eliza Minor. Bryce had revealed that even though he and Addison weren't dating, they were "testing the waters" of their relationship. Not long after that, a video from a Sway House party showed a girl (Eliza) dancing on Bryce's lap.
Addison ended up deleting photos of herself and Bryce on Instagram. And although Bryce claimed not to know why she took the photos down, when Addison was asked, she replied, "A girl's gotta do what a girl's gotta do."
A Twitter back-and-forth between Addison and Bryce ensued before they eventually shared the two had talked in person and handled the situation.
Article continues below advertisement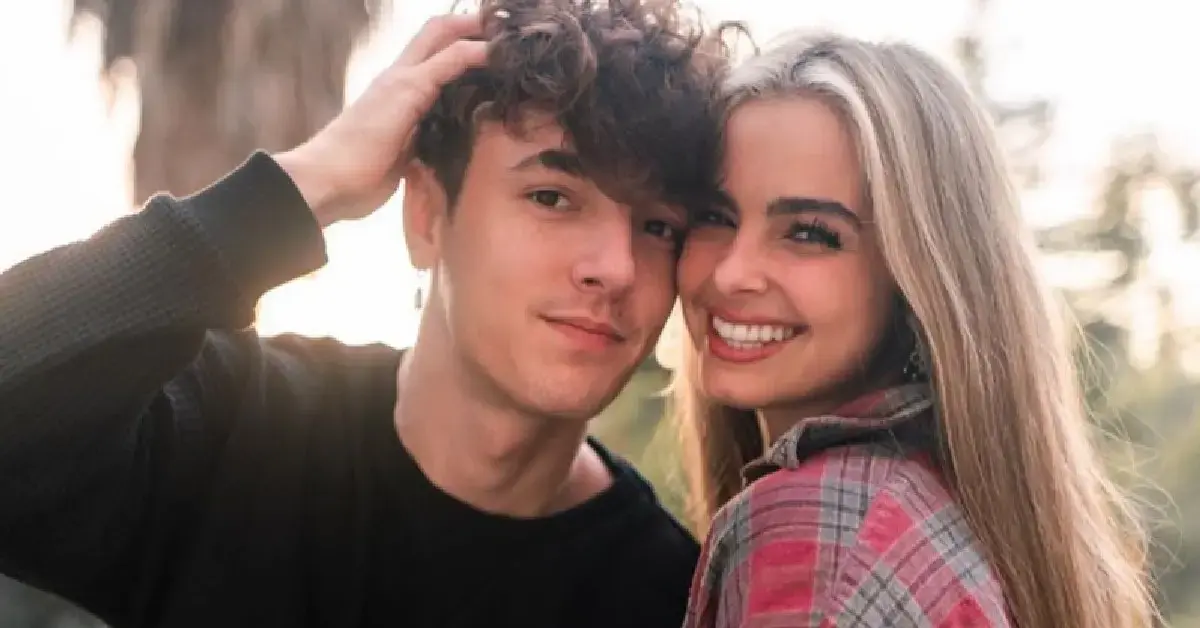 There was drama over the Griffin Johnson cheating allegations, too.
Hype House and Sway House just can't seem to stay away from the drama. Bryce took to Twitter on July 30 with a series of tweets slamming Hype House and responding to allegations that Griffin had cheated on Dixie D'Amelio.
"F--k the Hype House… Full of lies and s--t a-- content, literally the epitome of scum," he wrote. "… Don't worry though, they'll hit me up in a few days and ask me to film."
Thomas shot back with, "Kid's content is literally only talking about us at this point."
Article continues below advertisement
Unsurprisingly, there was a bit of back-and-forth via Twitter at that point; Thomas also said he wanted to fight the Sway House guys.
"Thomas Petrou, what the f--k are you doing dude?" Bryce responded in a YouTube video, before he accused Hype House of creating "fake content." Bryce also suggested they should hold a boxing match and donate $50,000 to a charity regardless of the winner.
Whether or not a charity boxing match happens between Hype House and Sway House, one thing's for sure: The drama between them won't be ending anytime soon.