"Life Imitates Art": Director Adam Salky Talks Real-Life Elements in Netflix's 'Intrusion' (EXCLUSIVE)
Sometimes, being locked at home during a global pandemic isn't exciting enough — so watching a movie about a home intrusion is one way to shake things up. Netflix's newest thriller, Intrusion, focuses on a couple, Meera (Freida Pinto) and Henry (Logan Marshall-Green), who start a new chapter in a new town after Meera's battle with breast cancer. But how much of Intrusion is a true story?
Article continues below advertisement
Distractify spoke exclusively with director Adam Salky to learn about the truth behind Intrusion. And while the premise of the film is grounded in a lot of reality, Netflix's Intrusion takes a horrific turn when Meera discovers that she might be more alone than she thought after her and Henry's new home has two break-ins in two days.
The secrets of their new town lurk behind the surface of the film, and Adam had a lot to share about the true stories behind Intrusion.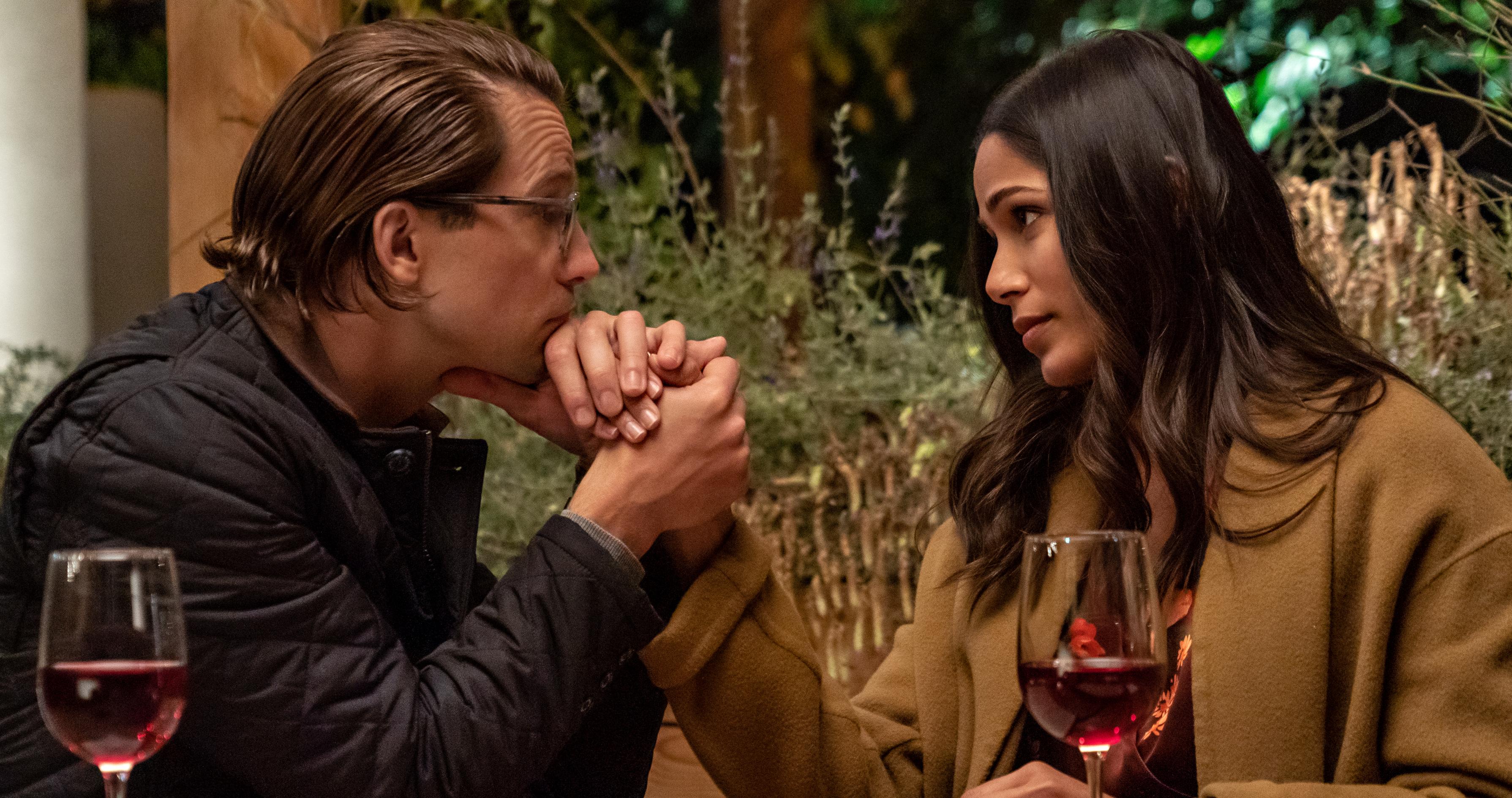 Article continues below advertisement
'Intrusion' isn't based on a true story, but has many elements of truth.
While the script itself, written by Chris Sparling, isn't a completely true story, Adam weighed in on one of the aspects that inspired him to work on Intrusion in the first place. "My best friend was diagnosed with breast cancer at around 35," Adam shared in a touching moment.
"I saw her completely change her life … to me, the film explores someone who's going on that emotional journey, but in the context of this really entertaining suspenseful thriller."
So even though writer Chris's inspiration for the story came from a different place than Adam's, the truth in the story and in Meera's journey is what brought him to Intrusion. This made Adam the perfect person to work with Freida behind the scenes. Together, they bring truth to Meera's PTSD as both a cancer survivor and victim of a home invasion.
Article continues below advertisement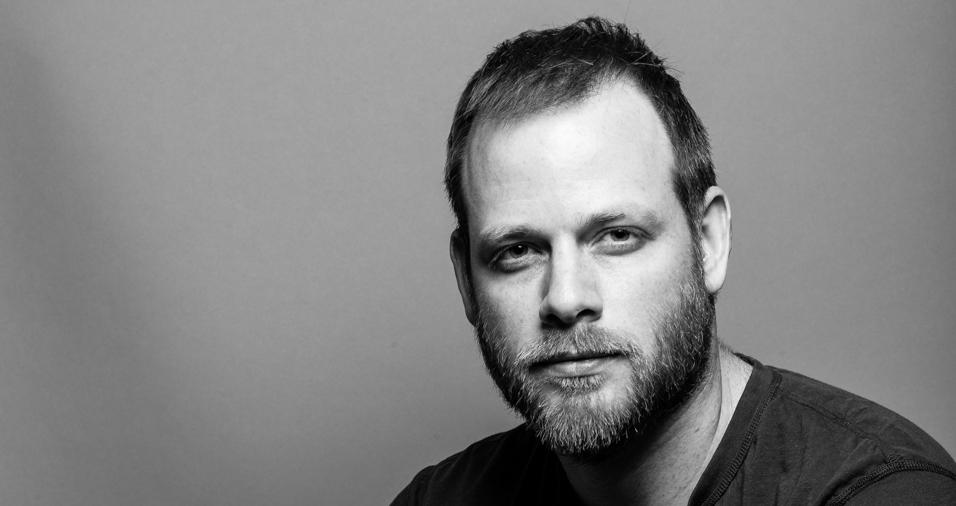 Adam explained, "Trauma and how we react to it and how we form our lives around it, or hide from it or contend with it in one way or another is really at the root of almost every film that I've ever made."
Article continues below advertisement
He also related this back to being a Jets fan and how we like to root for the underdog. "If you love the Jets, there's some part of you that has that feeling that somehow you're an underdog in your own life … or in the world."
"There is a piece of Intrusion where Meera has really been through a lot," he clarified. "And [this couple is] trying to get their life back together and have this new chapter in their lives after going through this really complicated medical scare. So in that way they are underdogs…"
Adam shared how 'Intrusion' seeped into the real lives of the team behind it.
Although Intrusion isn't necessarily a true story, it must be impossible to film a story about a home invasion without constantly checking locks and doors. For Adam, this was actually paramount. While Intrusion filmed on set in New Mexico, Adam was staying in a rental, and shared a story about his own home intrusion … or what he thought was one.
Article continues below advertisement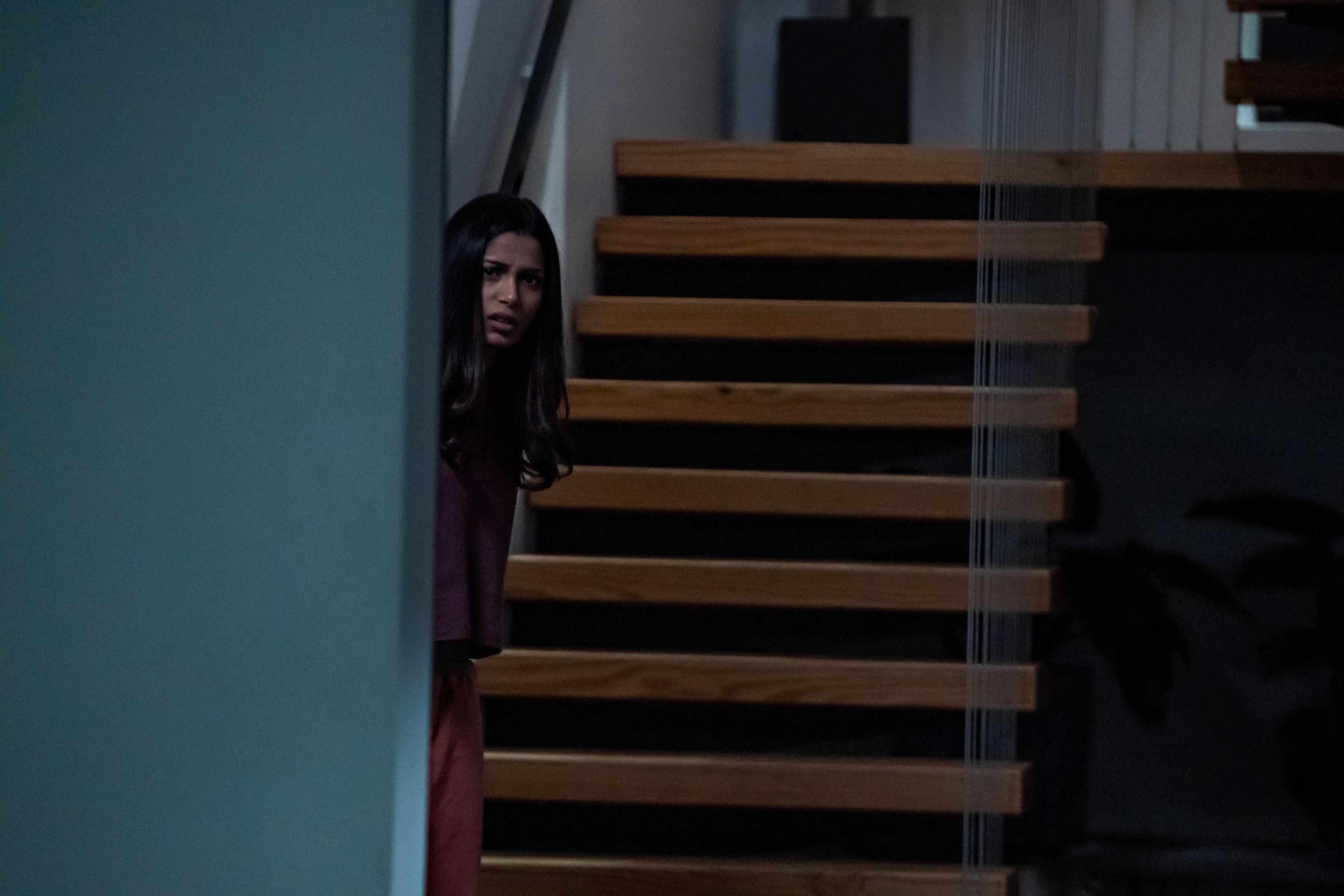 "I pull up to my rental and the garage door is open," Adam divulged. "I go to the back door, turn the handle and the back door is open too. So this film actually started with me slowly going through this house and checking every single room with my iPhone at the ready not knowing if someone was going to come out and bash me over the head or something!"
Article continues below advertisement
He laughed it off and explained that it was just a short circuit, but it is ironic how, in Adam's words, "that somehow was a little bit like life imitating art." But that idea doesn't stop there — Intrusion was filmed during the heart of the pandemic in the fall of 2020. At the time, there were very few projects being filmed, and COVID-19 regulations were intense.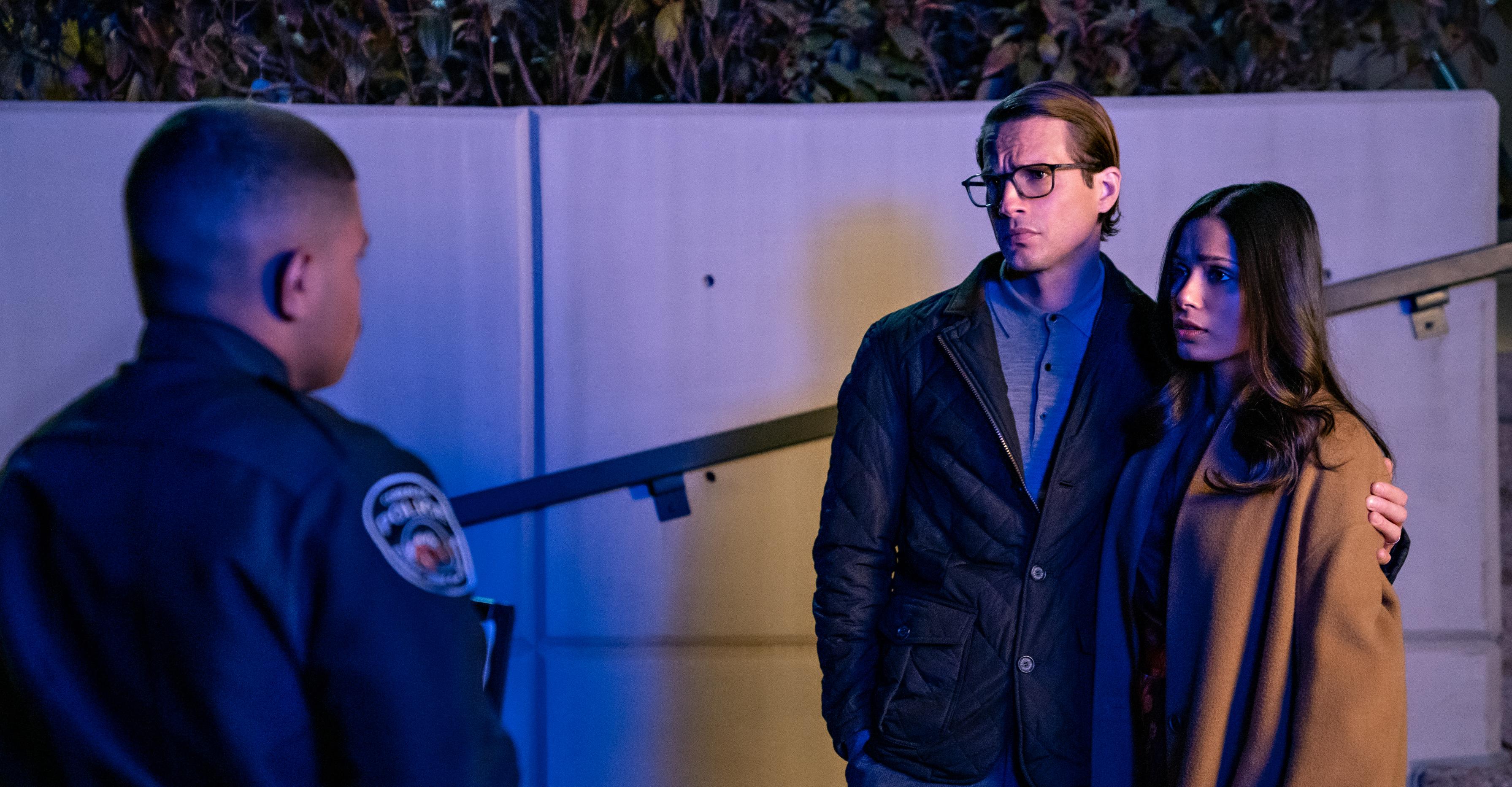 Article continues below advertisement
So in a movie about paranoia and "the intrinsic unknowability of people," everyone's faces were covered, and forming connections between takes was a bit more challenging with six feet of distance.
But Adam was also very grateful to have the experience of filming Intrusion with this specific group of people — it may have been more challenging, but the challenge brought the cast and crew closer together in the end.
Plus, it's likely we'll feel a sense of paranoia while watching at home too (which is what we want in a thriller!). "The film is very much about grappling with feeling trapped and claustrophobic in your own house," Adam shared as he related Intrusion back to our shared pandemic experience, "and then finding some way to break free at the end."
Hopefully, breaking free at the end will be the true story for all of us.
Intrusion is available to stream on Netflix on Sept. 22.