'Love Is Blind' Fans Are Concerned About Colleen's Behavior at the Reunion
Is Colleen from 'Love Is Blind's OK during the reunion special? Fans are concerned about how she's doing now and if she wants to stay married.
Spoiler alert: This article contains spoilers for Season 3 of Love Is Blind.
It can be hard to put your best foot forward on reality TV in an intense setting. But now that Love Is Blind Season 3 is over, fans are worried about Colleen and Matt, especially after the reunion dropped on Netflix.
Colleen seems uncomfortable and even unhappy in some of the shots of her on-stage, so is Colleen OK? The Love Is Blind star chose to marry Matt and she stands by him now.
Article continues below advertisement
Colleen and Matt haven't had it easy. During Season 3 of Love Is Blind, they go through tons of ups and downs, including Matt's concerns about his bride-to-be's attraction to Cole and some late-night arguments that appear to get very heated.
In the end, Colleen and Matt get married. But, because of her body language during the reunion special, some fans worry that Colleen might feel she didn't make the right choice.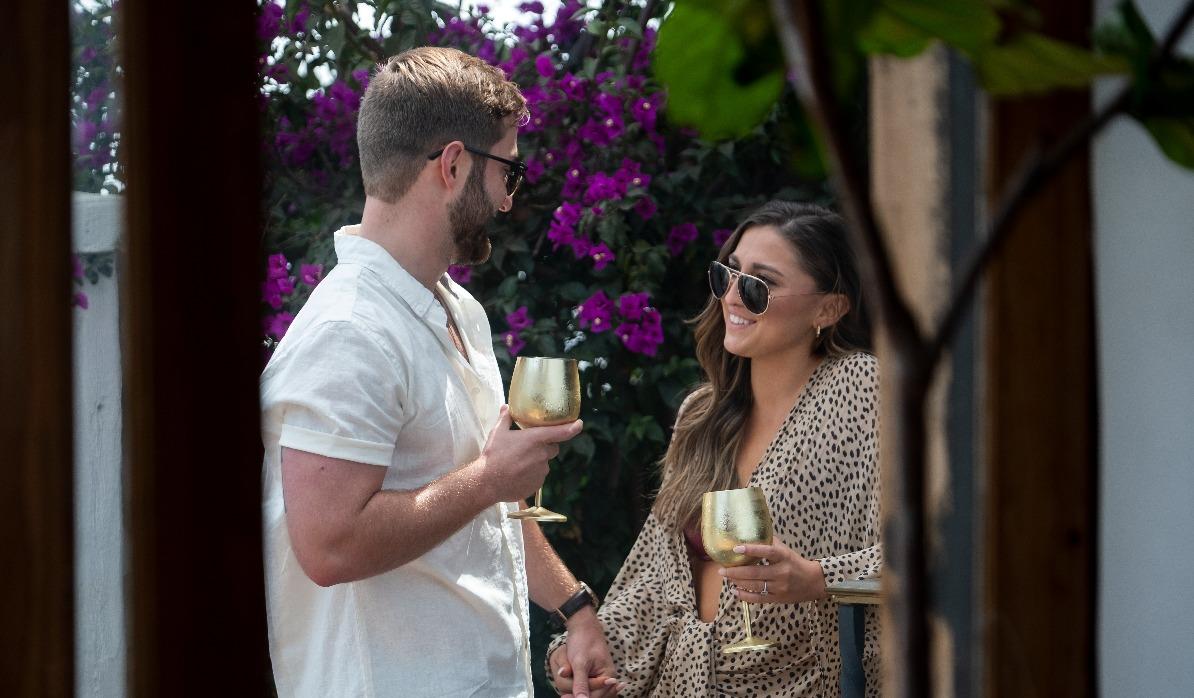 Article continues below advertisement
Is Colleen OK at the 'Love Is Blind' reunion?
During the season, Matt not only confronts Colleen about her nonexistent feelings for Cole, but he also approaches Cole about comments he made regarding Colleen being his type. And to be fair, Matt's concerns are valid. However, the number of times he and Colleen argue about it is too much for fans to believe they're a suitable match.
And, during the reunion special, fans pick up on what they believe is negative body language from Colleen toward her husband. Whether that means she's unhappy or just uncomfortable talking about their difficult times on a stage full of their castmates is speculation at this point. But fans still have concern for Colleen.
Article continues below advertisement
In a TikTok video featuring a clip from the reunion, the user who uploaded it commented that Colleen "looks scared the whole time." In reality, her uncomfortable looks and moments of silence or few words could be out of discomfort in reliving the negative parts about her journey on Love Is Blind.
We are in no position to speculate on how OK or not OK Colleen is, but fans are certainly outspoken on the topic.
Article continues below advertisement
Another fan shared on Twitter that they see Matt as a "complete red flag." His reaction, and continued reaction, to Colleen and Cole's prior pod connection makes for many uncomfortable and emotional conversations and fights between him and Colleen. It's easy to see why fans are worried about Colleen remaining in a marriage that she may not be totally satisfied with.
Article continues below advertisement
'Love Is Blind' fans are critiquing the reunion for not bringing up Matt's behavior.
Another point of contention for Love Is Blind fans is the fact that the reunion doesn't shed enough of a spotlight on Matt's behavior during the season. Everyone saw him get upset with Colleen for something Cole said to Colleen during the infamous pool party scene, and they saw Matt bring up his would-be nemesis more often than not.
However, during the reunion, a lot of the negative attention is brought down on Bartise and Cole for their respective relationships rather than include Matt and his behavior.
Whatever Colleen and Matt do from this point forward is their choice to make, but it's clear that fans are here for Colleen no matter what.
You can stream Season 3 of Love Is Blind on Netflix now.