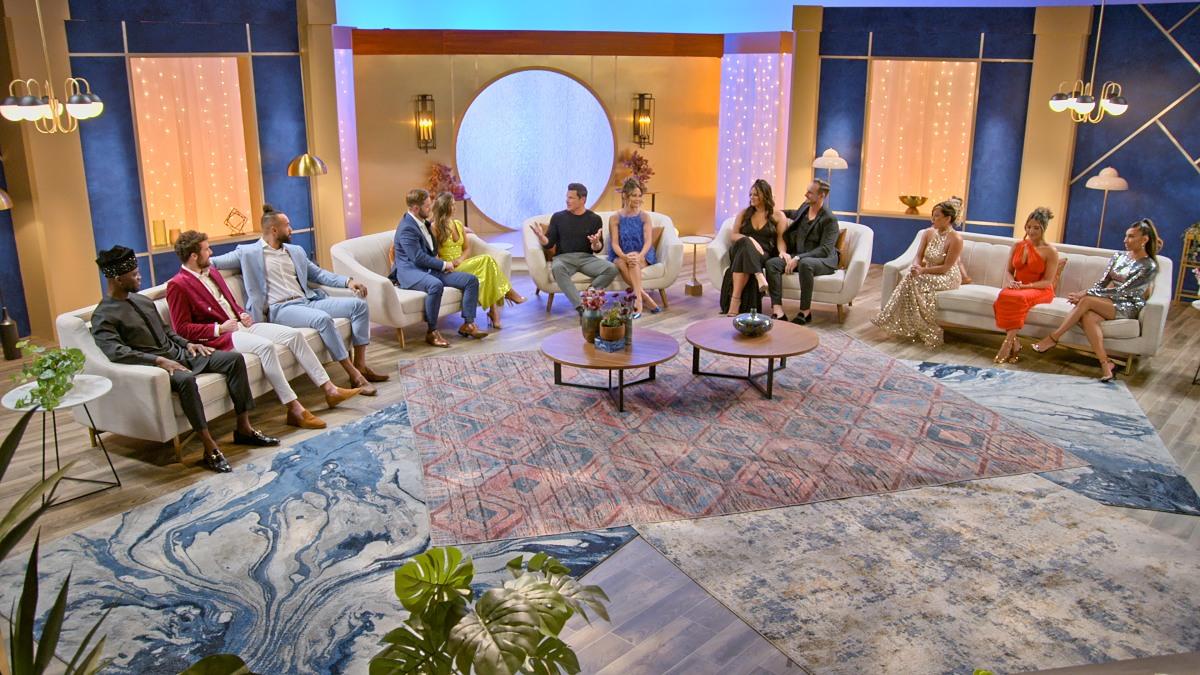 The 'Love Is Blind' Season 3 Reunion Was Actually Filmed a While Ago
Spoiler alert: This article contains spoilers for the finale and reunion of Season 3 of Love Is Blind.
The time has come for us to finally see if love is truly blind... third times a charm, right? On Nov. 9, 2022, Netflix dropped the Love Is Blind Season 3 finale and reunion, and boy oh boy, did they not disappoint.
Couples broke up, couples got married, couples even go back together. And that's not even including the tea that was spilled at the reunion. (Please see the cuties story for reference.) But the craziest part of all of this is that it was filmed over a year ago.
Article continues below advertisement
When was the 'Love Is Blind' Season 3 reunion filmed?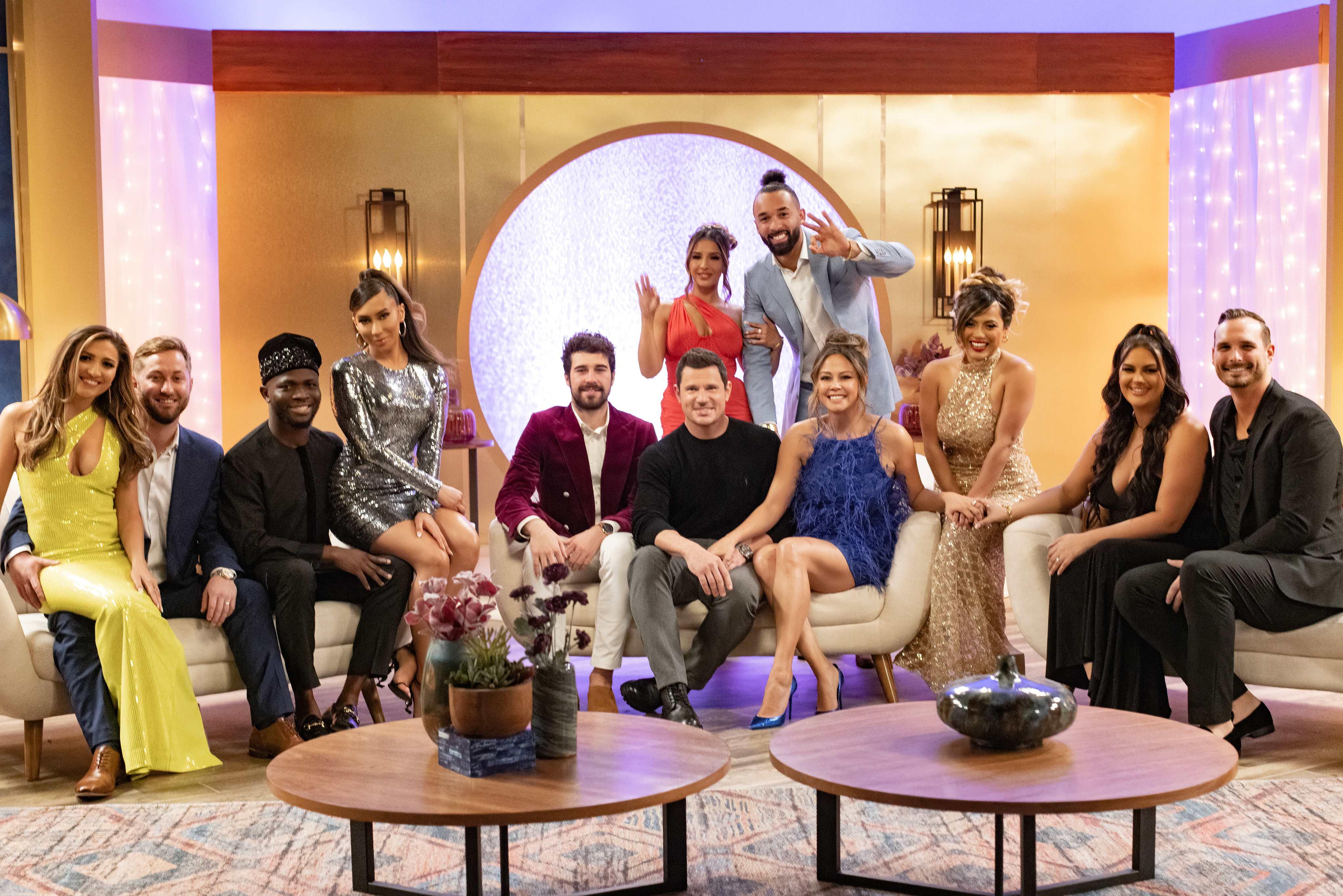 Our new favorite reality TV stars have been keeping their relationships (or lack thereof) a secret for over a year now. Variety reported back in March that Season 2 and 3 of Love Is Blind were filmed back-to-back.
Since Season 2 of Love Is Blind was filmed in the spring/summer of 2021, with the reunion episode being filmed in February of 2022, and we know that Season 3 was filmed right after. We're assuming that the latter was filmed in late summer 2021, with the reunion episode being filmed sometime in March 2022.
Co-host Vanessa Lachey told Bustle the reasoning was due to COVID-19. She elaborated that, "We wanted to make sure that everyone was safe and that everyone was tested appropriately and that we took all the appropriate measures... They had created this really safe bubble for all of us to be comfortable in and for the cast to be comfortable in."
This all means that it has been about a little over a year since the wedding day occurred. Can you imagine being secretly married for that long?? Because we sure can't.
Article continues below advertisement
So, what exactly happened on wedding day? The strongest couple of the season, Alexa and Brennon, got married. They told us at the reunion that they are very much still together.
Although Nancy said yes at their wedding, Bartise said no, causing the couple to break up. It came out on the reunion episode that he was seen with a blonde just a couple days later. Not a good look, Bartise.
Zanab and Cole also broke up at the altar. Zanab stood up for herself with grace making women all over America (and some who were in attendance) cheer.
Article continues below advertisement
Most surprisingly, Colleen and Matt both said yes! While their love for each is palpable, how they communicated with each other had us worried. Nonetheless, they reveled at the reunion that they are still together!
As for our last couple, Raven said "I do" while SK said "I don't" in the most heartwrenching break up of all of them. However, in a turn of events, the pair announced that they have been giving it another go and are currently dating!
Is Love Is Blind being renewed for a Season 4?