'Spoiler Alert' Is Jim Parsons's Latest Passion Project — Is It Based on a True Story?
'Spoiler Alert' stars Jim Parsons and Ben Aldridge. The romantic drama made Jim realize parts of himself he didn't know — is it based on a true story?
Since Jim Parsons played Sheldon Cooper for the final time on The Big Bang Theory, the actor has challenged himself to take on more challenging roles about some LGBTQ+ experiences.
After starring in queer dramas like The Boys in the Band with Matt Bomer in 2020, Jim will soon return to the big screen in a 2022 love story where the couple's sexual identity isn't at the forefront.
Article continues below advertisement
In Spoiler Alert, Jim plays a gay journalist who finds love with a handsome, charming photographer. The movie follows the couple through their shared lives together until an illness shortens their time. Spoiler Alert will be a tearjerker, and fans interested in the film may want to know if it is based on a true story.
Article continues below advertisement
Is 'Spoiler Alert' based on a true story? Here's what we know.
Spoiler Alert, which also stars Ben Aldridge, is based on a true story. In the film, Jim plays Michael Ausiello, a renowned entertainment journalist and the founder of TVLine. Ben plays Michael's late husband, photographer Kit Cowan, and the movie follows the couple's 13-year relationship.
Michael and Kit met on the dance floor in New York City, and the couple's relationship took off. The pair eventually moved in together and had a committed partnership for over a decade before marrying in 2014.
Spoiler Alert focuses on the couple's love story, from their New York apartment parties to their marriage and happier moments. However, the film also shows them navigating Kit's "rare and aggressive" colorectal cancer diagnosis. In 2014, doctors diagnosed Kit with cancer, and Michael shared on TVLine that his husband had become so ill that he had to leave work to help care for Kit. Sadly, Kit died in 2015, a little over a year after his diagnosis.
Article continues below advertisement
Throughout his husband's illness, Michael updated his loved ones about Kit's cancer on Facebook. Several years later, the posts became the subject of his memoir, also titled Spoiler Alert. The writer said he felt comfortable sharing Kit's illness on social media and found solace in helping others in similar situations.
Article continues below advertisement
"I wanted to share our experience going through the cancer journey with friends and family was it can be lonely going through something like this, and isolating," Micheal says in an interview with Today. "Every time we shared one of those Facebook posts, or one of those updates, the warm virtual hugs that we would get in response felt so good and meant so much. And then, when I wrote the book, I felt that on just such a bigger scale."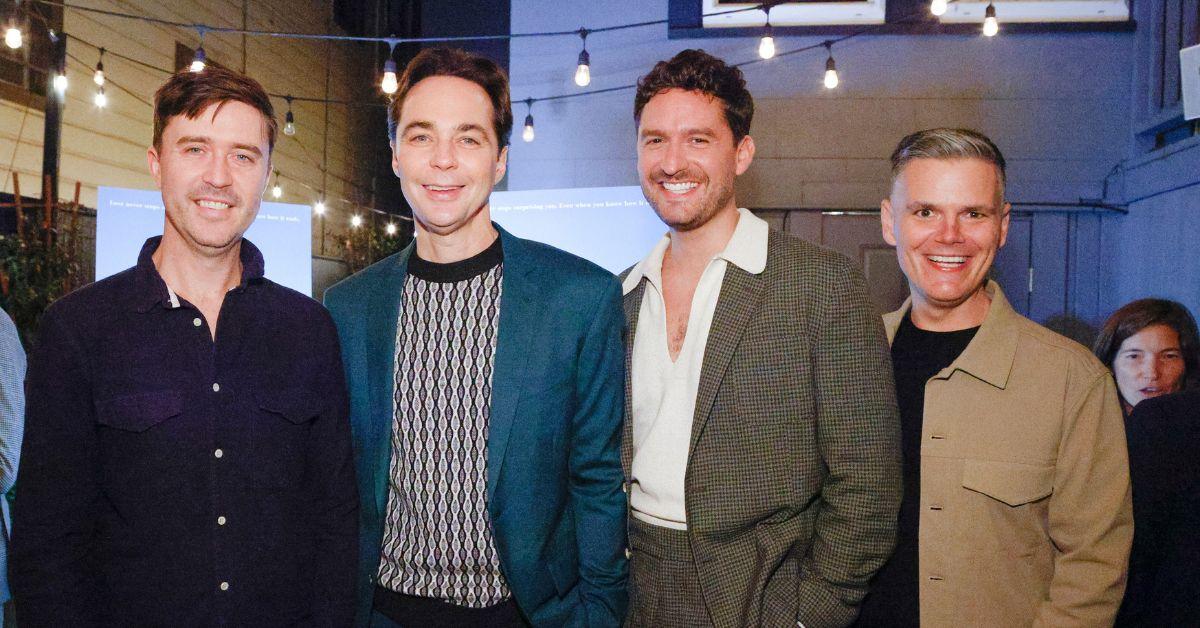 Article continues below advertisement
Jim Parsons says filming 'Spoiler Alert' was "painful" for this reason.
Spoiler Alert gave its stars real-life takeaways while filming the movie. Ben describes playing Kit as "exhilarating" and said he hopes those fighting against LGBTQ rights will have more perspective when the film drops. Jim shared that Spoiler Alert made him see his faults that he would like to change moving forward.
"As we were filming, I realized that one of the most painful things in my life is something I do to myself, which is not telling other people when I love them or when I care about them for fear of rejection or for fear of looking sentimental or caring more than might be cool," he said. "It's important to risk rejection and risk heartbreak to live your fullest life."
Article continues below advertisement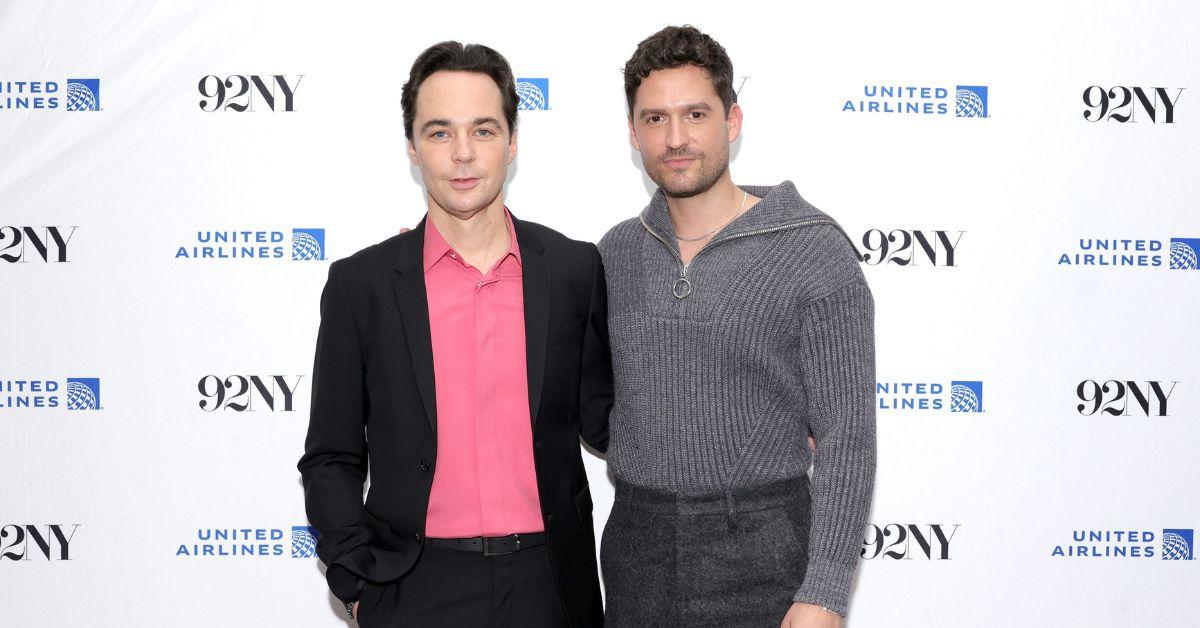 Though Spoiler Alert doesn't have the typical "happily ever after" ending moviegoers are familiar with, the film isn't all doom and gloom. Michael explained to the Huffington Post that his one request was that screenwriters David Marshall Grant and Dan Savage didn't portray his husband as a "victim."
The former Entertainment Weekly reporter said Kit never considered himself a "victim" and kept his charming wits until he died. Michael also says he wanted Kit's parents, played by Sally Field and Bill Irwin, to play a significant role in the movie since they "were there" for their son during his illness.