Is Teresa Giudice Leaving 'RHONJ'? Season 13 May Have Been Too Much Drama for the OG
Teresa Giudice has been on 'RHONJ' since Season 1. However, her ongoing feud with Melissa and Joe Gorga could cause her to bow out.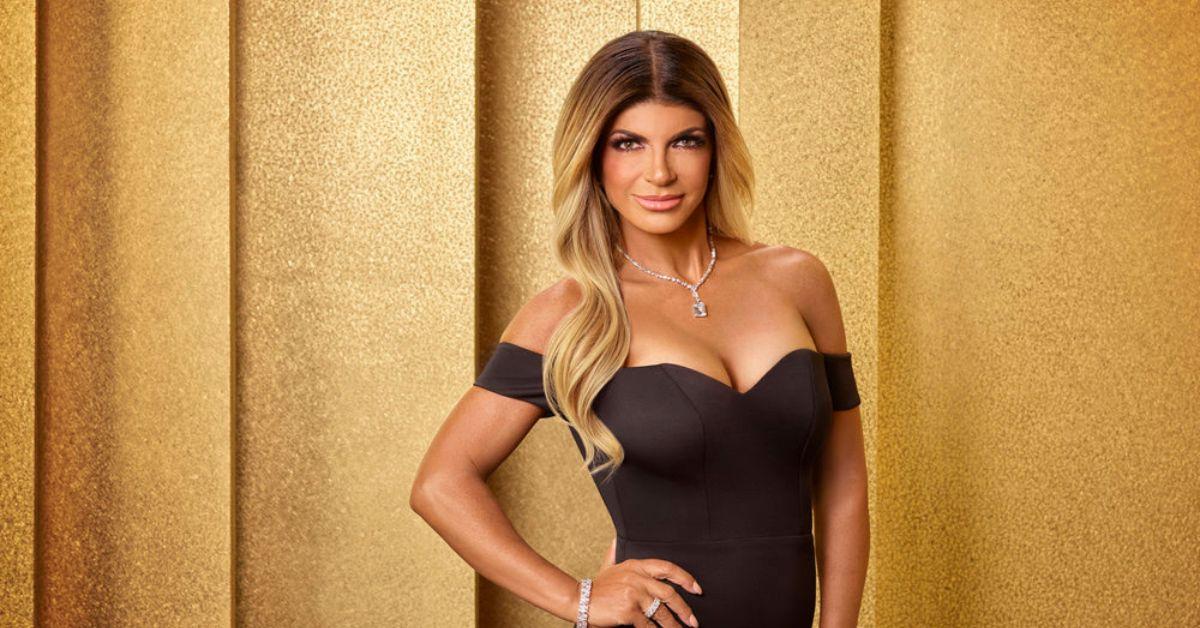 There are some Bravo stars that fans can't imagine the network without. And for many Real Housewives of New Jersey viewers, the first person that comes to mind is Miss "Namaste" herself — Teresa Giudice.
Teresa has been with RHONJ since Season 1 and has only left during her time away at "camp," better known to the rest of us as her 11-month stay in prison for multiple counts of fraud.
Article continues below advertisement
Since returning from serving time, Teresa declared she was committing to maintaining her Bravo reign until the end. However, Season 13 of RHONJ was particularly tough for the mother of four and her second husband, Louie Ruelas.
With the season ending on a sour note for the couple and Teresa's brother, Joe Gorga, and sister-in-law, Melissa Gorga, Teresa seems just about done with the show she helped launch.
So, is Teresa leaving the show for good this time? Brace yourself, RHONJ fans, because we've got the scoop below.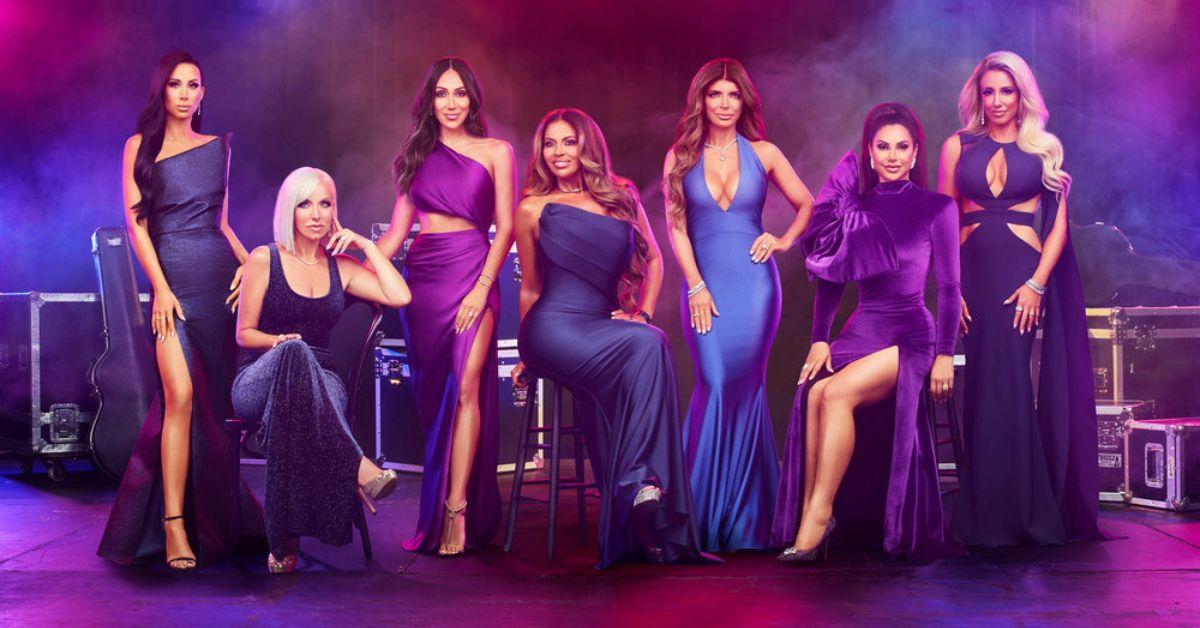 Article continues below advertisement
Is Teresa Giudice leaving 'The Real Housewives of New Jersey'?
RHONJ Season 13 saw Teresa planning her wedding and trying to find peace, but the feud between her, Joe, and Melissa continued.
Teresa fought with Melissa and Joe over Teresa's wedding, a failed pizza oven idea, and allegations of cheating and abuse from both parties. The finale revealed that Louie had hired a private investigator, Bo Dietl, to find information about Melissa, Joe, and several other cast members, which Louie has since denied.
For now, Teresa hasn't announced any plans to leave RHONJ. However, the longtime star nearly didn't make it past the RHONJ Season 13 reunion.
During the final part of the three-part special, Melissa made another claim about Tre, including her eldest daughter, Gia.
Article continues below advertisement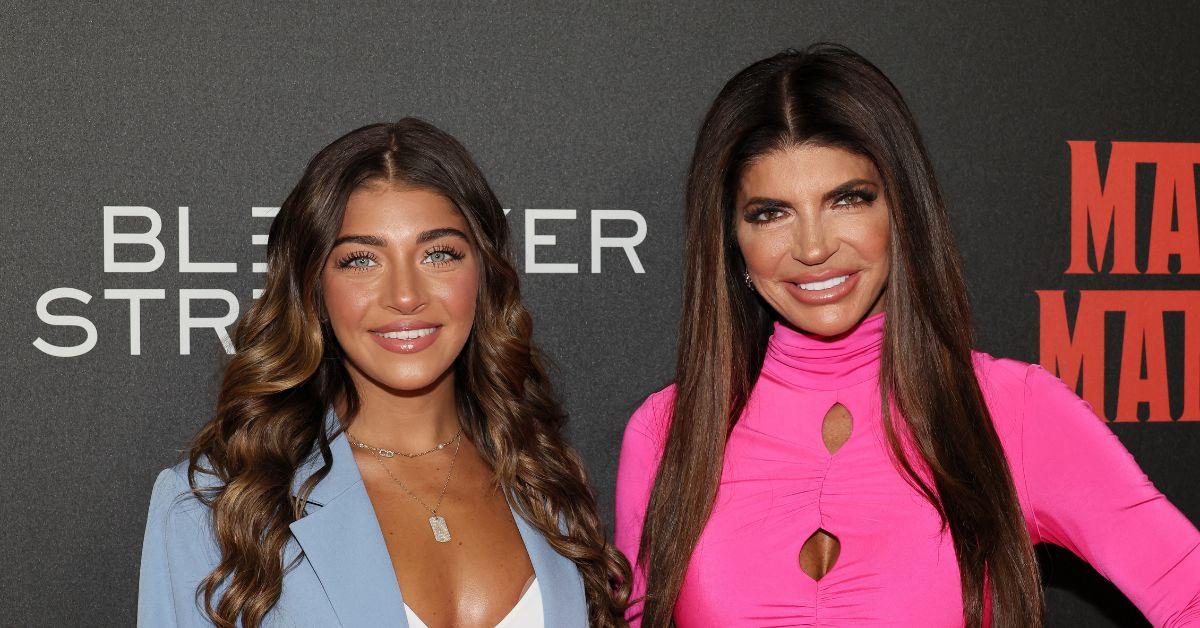 Melissa said Teresa's daughter told Joe he could "do better" than Melissa.
The accusation was so vile that Teresa called her 22-year-old daughter from Coachella to share her side of the story. Gia denied ever insulting her aunt Melissa. She said she told her uncle to do better and honor their late parents by walking Teresa down the aisle in their father Nonno's place. Gia also shamed Joe for calling her a liar.
Article continues below advertisement
Following Gia's call, Melissa and Joe doubled down on their claim that they didn't make the story up, with Melissa asking, "Why would he ever make that up?" Teresa quickly replied to Melissa's question with "because he's married to you," before telling Joe she couldn't "understand" how her brother fell out, stating, "I was always good to you."
Article continues below advertisement
Teresa and Joe continued going back and forth as Tre reminded her brother they were once "best friends." Then, after a few moments, Teresa jumped out of her seat, said she couldn't take the drama anymore, and called the situation "disgusting" before walking out of the reunion.
"This is not the way I would raise my children," Teresa says while walking away and calling out their "Mommy and Daddy." "You should be ashamed of yourself."
Article continues below advertisement
Teresa yelled, "Don't come following me!" to the cameras as Louie followed her to her dressing room. Backstage, the couple calls Gia again and shares how done they are with Melissa and Joe. Thankfully, after talking with Andy, Teresa returned to the stage to finish the reunion.
Article continues below advertisement
Teresa's feud with Joe and Melissa has not been resolved since the 'RHONJ' reunion.
While Teresa hasn't formally announced that she's leaving RHONJ after over a decade on the show, she likely won't have any joyous scenes with Melissa and Joe moving forward.
After Teresa returned to the reunion stage, she clarified that she wanted nothing to do with her brother or Melissa ever again. During their final scene together, Tre told her brother in Italian that she was "heartbroken" by their feud and had nothing more to say about it.
Article continues below advertisement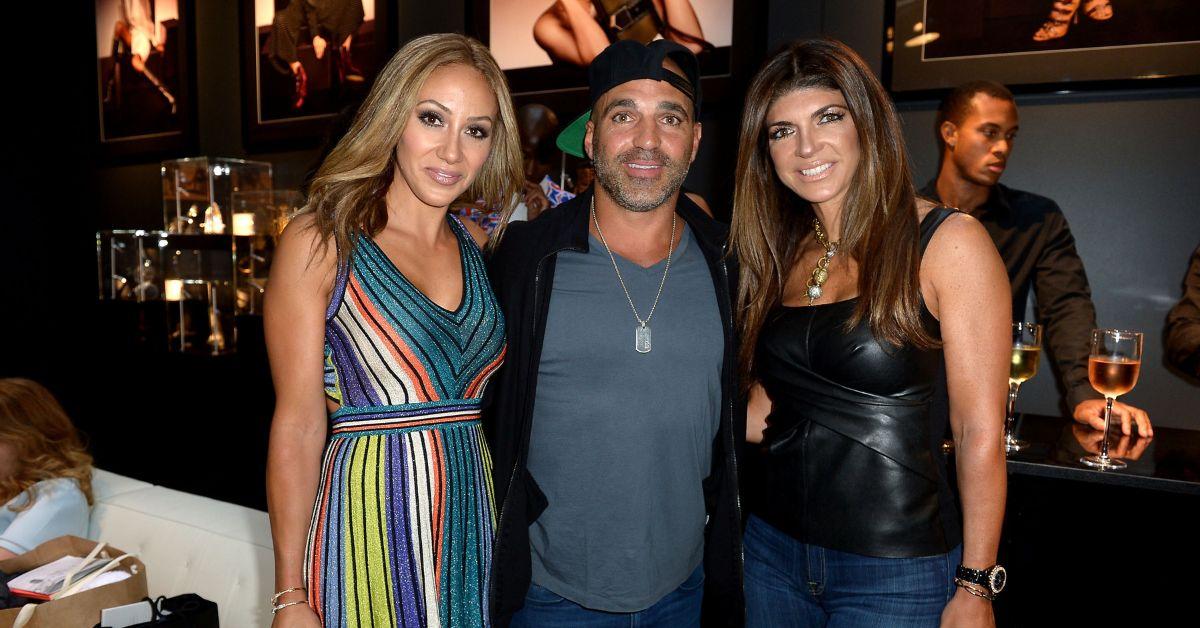 Joe also shared where he stands with his sister and said he would "never say never" regarding being on good terms with her again. He then added he would "always love" his only sister and said he would always be by her side if a tragedy happened. However, Joe said he and Louie were never going to see eye-to-eye.
"[The] best thing to do is, [you] forget about me, and I will forget about you," Joe said to his sister and Louie. "That's it."
As for Melissa and Teresa, the sisters-in-law also kept their distance. However, since Melissa isn't leaving RHONJ either, it might be trickier for them to achieve that goal once Season 14 starts filming.