Wait, Was Zendaya Cast in the 'Barbie' Live-Action Movie?
Tweets and photos claim that Zendaya has been cast in the upcoming 'Barbie' live-action film, but is it true? Here's what we know.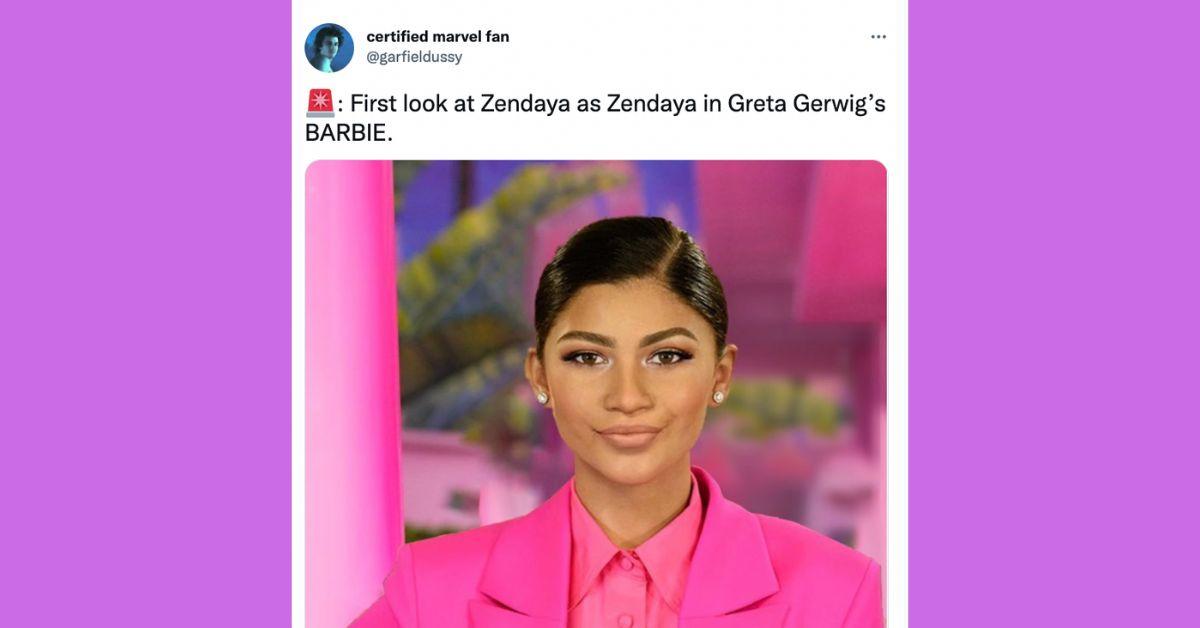 The upcoming Barbie live-action movie, directed by the lovely Greta Gerwig, doesn't even roll out in theaters until July 2023, yet it's already managed to have become the subject of a sizable number of tweets and memes.
A large portion of this content stemmed from the movie's first-look photos that Warner Bros. has been sharing with fans.
Article continues below advertisement
Already, we've seen what Margot Robbie, who plays Barbie, will look like, as well as what Ryan Gosling as Ken will look like.
But as of late, there have been tweets claiming that Zendaya will also star in the movie. In fact, photos of her dolled up in pink — and even photographed in a scene with Margot — have popped up on Twitter. Did Zendaya join the cast of Barbie? Keep scrolling as we investigate.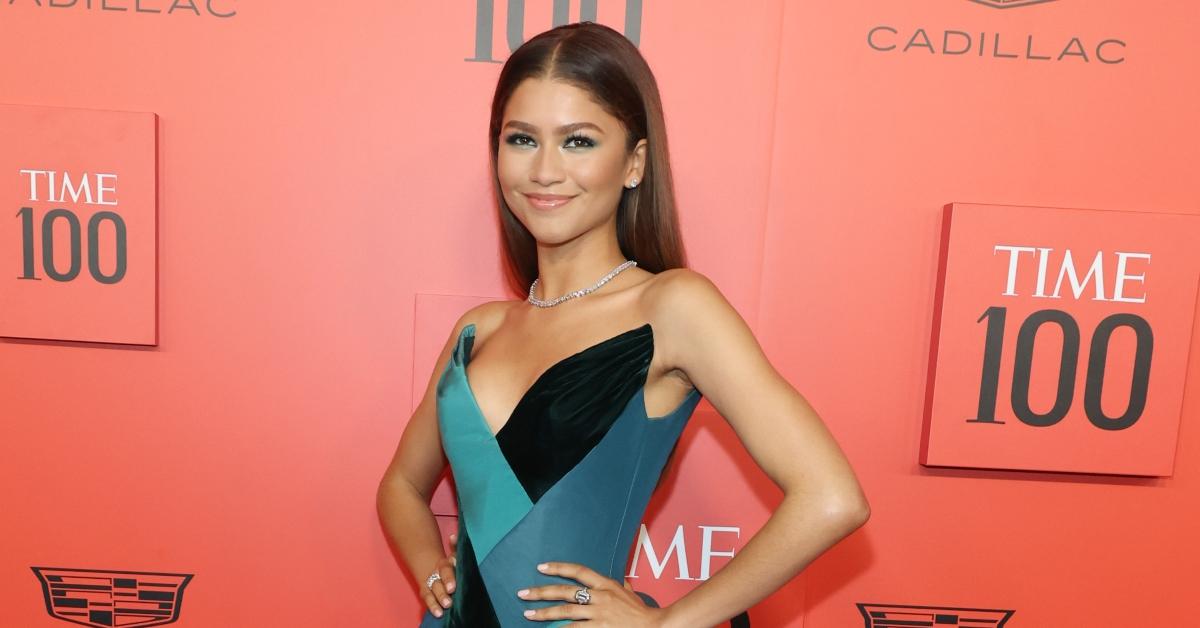 Article continues below advertisement
Was Zendaya cast in the 'Barbie' live-action movie?
Zendaya, aka Tom Holland's girlfriend and our Euphoria queen, is a remarkable actress. From Dune to Spider-Man: No Way Home, she's held a number of leading roles and definitely knows her way around a movie set.
With that said, it's not surprising that some folks automatically assumed she was cast in Barbie when photos of her dressed head to toe in pink started fluttering around Twitter.
Article continues below advertisement
"First look at Zendaya as Zendaya in Greta Gerwig's BARBIE," one user wrote. Another user even shared a photo of Zendaya and Margot Robbie together with the caption, "ZENDAYA IS ON THE BARBIE MOVIE !!!!"
Article continues below advertisement
Seems legit, right? Not exactly.
Real internet sleuths and Zendaya superfans might already be able to tell that both of those tweets were (sadly!) fake.
How can we tell? Well for starters, that isn't even Zendaya in the first tweet. It's actually a wax figure of her. Earlier this year, she was honored with her own wax figure at Madame Tussauds wax museum. That photo of her in the pink pants suit is actually her wax figurine.
Article continues below advertisement
Furthermore, the tweet where Zendaya is seen with Margot is also fake. While that is Zendaya this time (and not a wax figure!), she was photoshopped into the scene with Margot.
Zendaya was photographed wearing that pink number at the Valentino fashion show during Paris Fashion Week.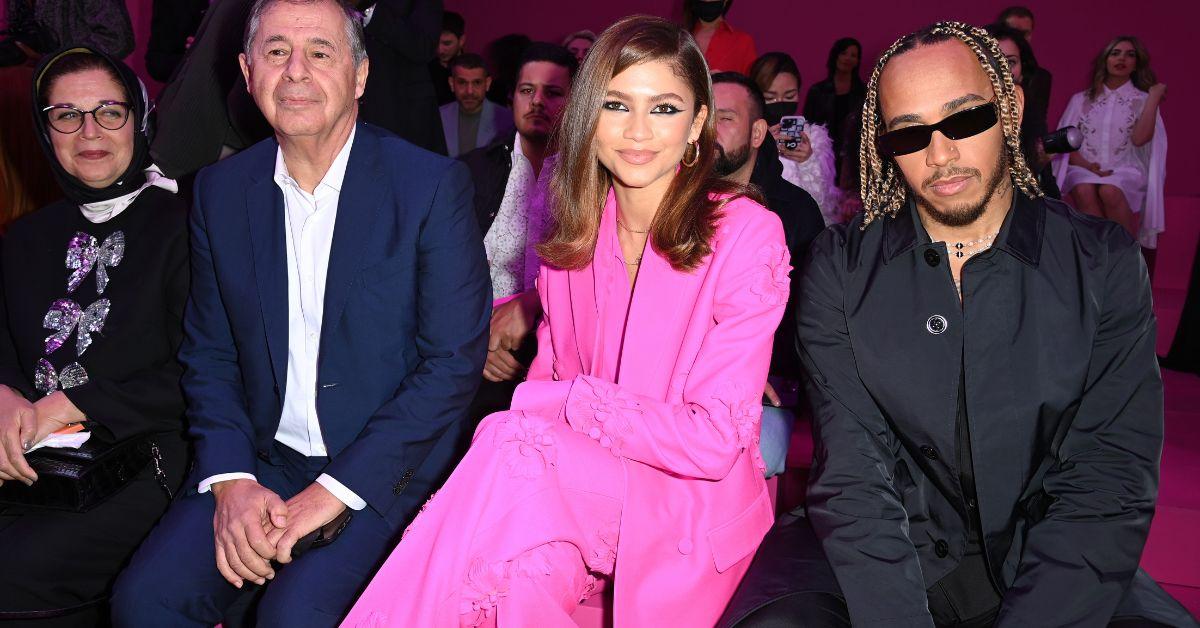 Article continues below advertisement
Lastly, to finally put this rumor to rest, if you visit the IMDb page for Barbie, Zendaya's name is not listed. While literally anything is possible, especially as this film is still in production, we can confirm that as of writing this, Zendaya is not slated to star in Barbie. Also, those photos are fake.
Zendaya has previously shut down rumors about her that appeared on social media.
Zendaya is no stranger to having rumors about her spread on social media. In June 2022, a viral TikTok video claimed that she was pregnant. People on Twitter couldn't stop tweeting about this alleged pregnancy, which of course was all a hoax.
Reacting to all the rumors, Zendaya left the following message on her Instagram Story: "See now, this is why I stay off Twitter," followed by "Just making stuff up for no reason ... weekly."
And sadly, it seems folks didn't get the hint that they should stop, given this string of tweets about the Barbie movie.
Bottom line: If Warner Bros. didn't release the images, and instead they're found on Twitter, there's a good chance they could be fake.