Ryan Murphy Is Creeping Us Out in 'The Watcher' — Is John Graff Based on a Real Person?
Is John Graff from 'The Watcher' based on a real person? Ryan Murphy once again delivers a terrifying tale with creepy characters. What can we believe?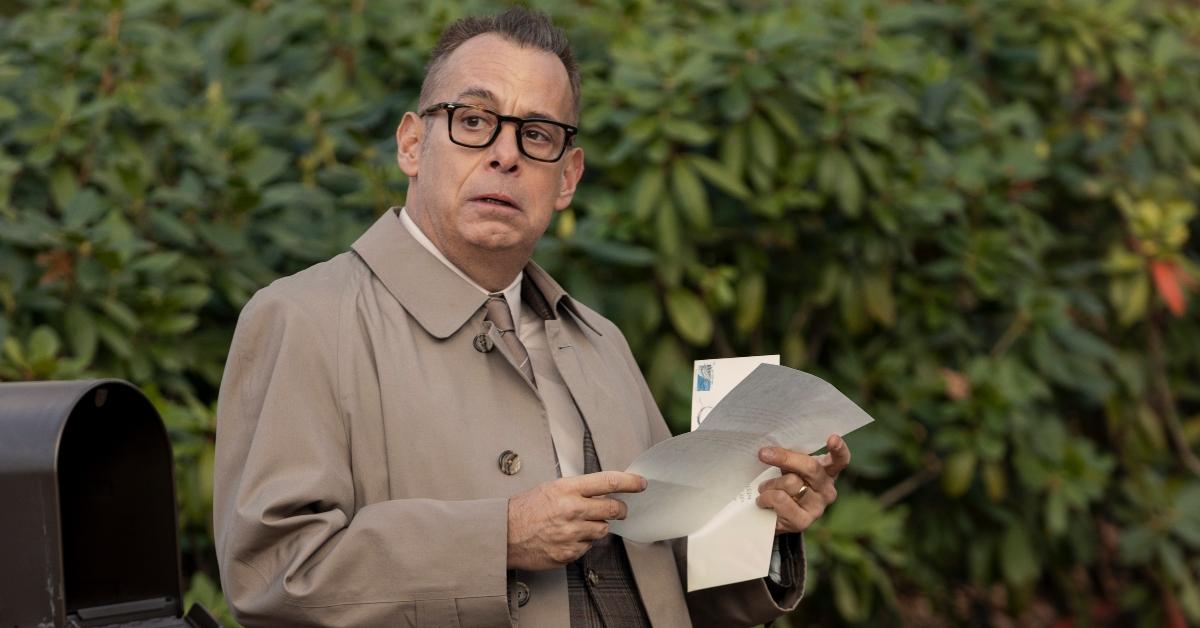 Warning: The following article contains spoilers for The Watcher on Netflix.
Ryan Murphy has once again birthed a series that is built almost entirely on unsettling terror. Netflix's The Watcher tells the story of a family that moves into the house of their dreams, in a picturesque town that looks like something one might find in a Hallmark holiday movie. The Brannock family has barely settled into their new digs before receiving a disturbing letter from someone calling themselves "the Watcher."
Article continues below advertisement
The Watcher claims to come from a long line of people who felt some sort of responsibility to the house, and it's now their turn to take over the watch. The Brannocks immediately show the letter to authorities to no avail. Feeling unprotected and unsure of what to do, they are on high alert within their own home even looking towards the construction workers they've hired. One such employee, John Graff (Joe Mantello), is particularly suspicious. Is John the Watcher and is he based on a real person?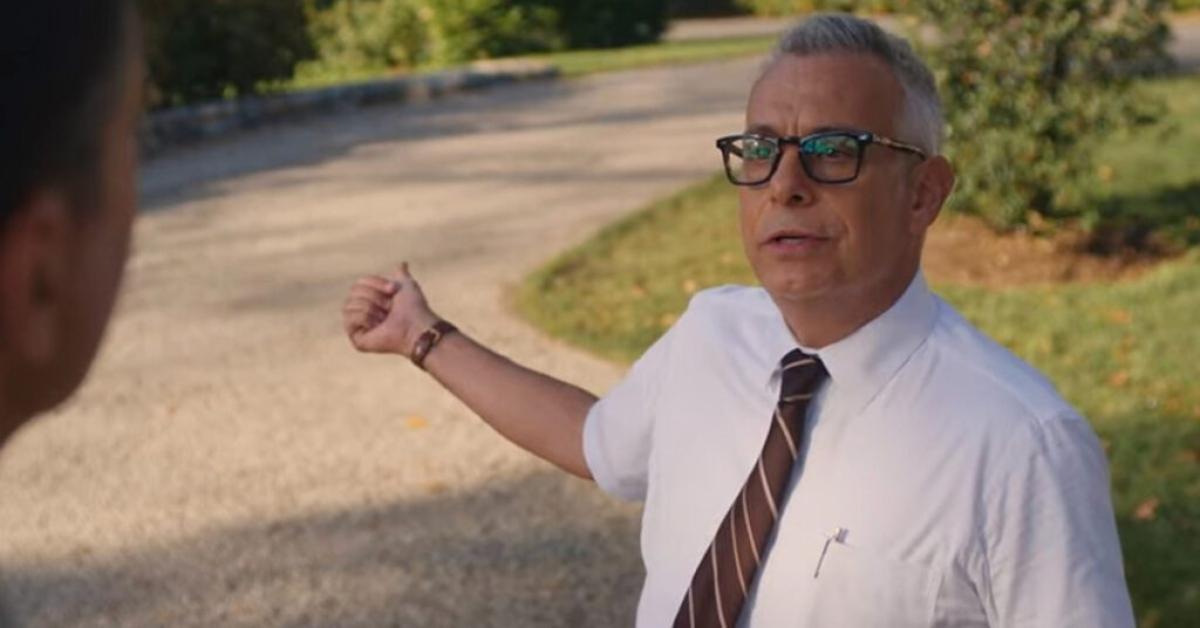 Article continues below advertisement
Is John Graff from 'The Watcher' based on a real person?
In the series, Dean Brannock (played by Bobby Cannavale) is very clearly reaching a breaking point, and rightfully so. His family has received letters from the Watcher, each more threatening than the last. Along with his wife Nora (Naomi Watts), Dean has amassed a list of suspects from within the neighborhood. The couple even decided to hire a private investigator named Theodora (Noma Dumezweni), who manages to both help and make things worse.
She reveals to Dean that many years before they bought the house, a man named John lived there with his own family and his very wealthy mother who moved in with them. After John lost his job, he began stealing from his mother in order to keep up appearances. At some point, John began receiving letters from the Watcher. Soon after, he murdered his entire family. This story is told in a series of flashbacks which is harrowing because what Dean doesn't know and what viewers know, is John has met his family.
Article continues below advertisement
It turns out John is one of the construction workers and he has already made himself pretty comfortable in the house. When Dean encounters him, John is casually making a sandwich with the ease of someone who has lived in that house before. Now we know he has, to make matters even weirder, John won't stop going on about his Lutheran church and "cyclical chaos." This interaction doesn't end well. Will it be their last?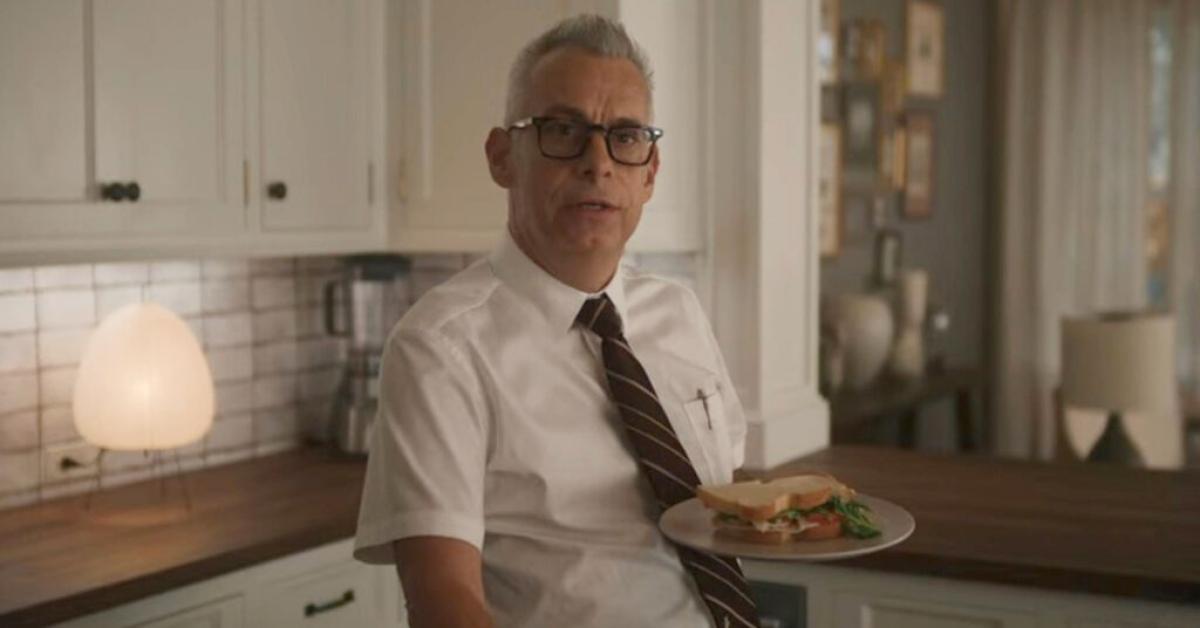 Article continues below advertisement
John Graff is loosely based on real-life killer John List.
According to The New York Times, in December 1971 authorities broke into the sprawling Victorian house in Westfield, N.J. where the List family lived, only to find four bodies laid out on "sleeping bags beneath the stained-glass skylight of the ballroom." An intercom system piped organ music into every room of the house, adding to the gruesome crime scene.
The bodies of John List's family had been in the house since November. His wife Helen, their children Patricia, Fred, and John Jr., as well as Helen's mother had all been shot. Prior to their murder, John List Sr. "had announced that they were going on a family trip, had stopped the paper and milk deliveries," promptly killed his entire family then confessed in a letter to his pastor he left in his study. Like the fictional John Graff, John List Sr. went to a Lutheran church. Also like John Graff, John List Sr. was in dire financial straits.
Article continues below advertisement
For nearly two decades, John List remained on the run until 1989 when America's Most Wanted decided to revisit the story. The show "commissioned a life-size bust of what John List might look like, 18 years on," per The New York Times. Based on the accuracy of the bust, the show received hundreds of calls. Eventually, a name popped up: Robert Clark.
A woman in Denver recognized the man she knew as Robert who, with his wife, was once her neighbor. The couple now lived in Brandermill, Va. and when authorities showed up to confirm his identity, he insisted they were wrong. Both his fingerprints and a telltale scar matched that of John List Sr. He was "taken back to New Jersey anyhow, convicted of five counts of murder and sentenced in 1990 to five life terms."
You can watch The Watcher now, only on Netflix.