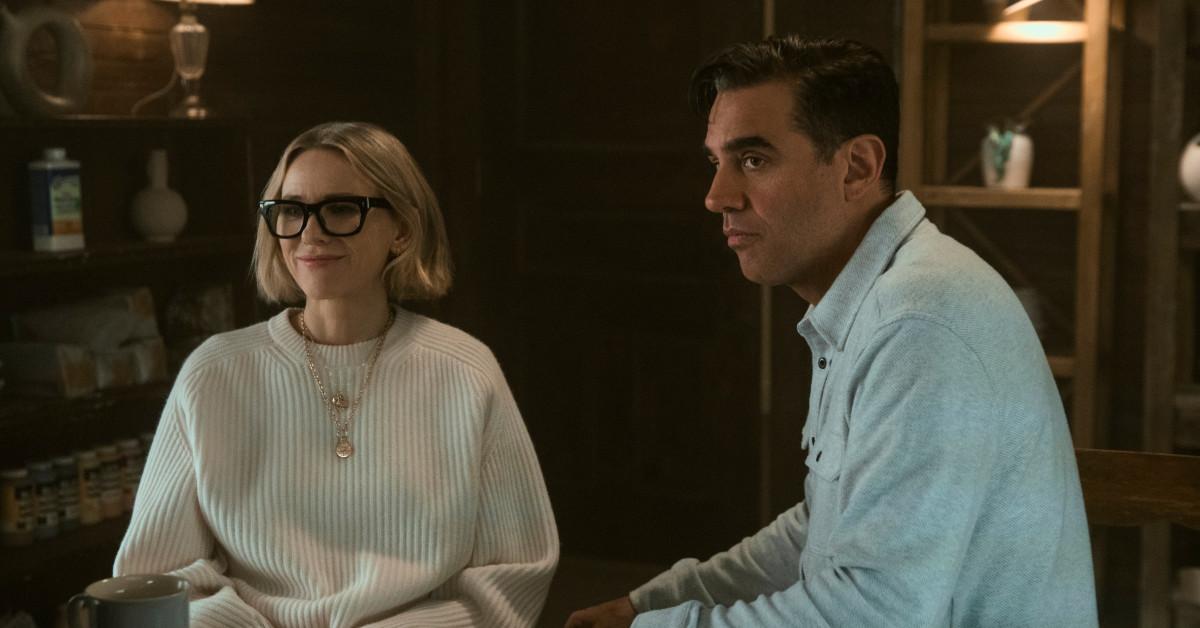 Somehow We're Getting a Season 2 of 'The Watcher'
Will Netflix order 'The Watcher' Season 2? Here's what we know about the thriller series from producer Ryan Murphy — and the demand for another season.
Article continues below advertisement
The new series, created by Ryan Murphy and Ian Brennan and based on a real-life stalking case in Connecticut, stars Bobby Cannavale and Naomi Watts as a husband and wife who move into a dream home in the suburbs. Their dream, however, turns into a nightmare when an obsessive and anonymous neighbor starts enacting psychological warfare.
All seven episodes dropped on Thursday, Oct. 13, but fans are demanding more.
Is there going to be a Season 2 of 'The Watcher'?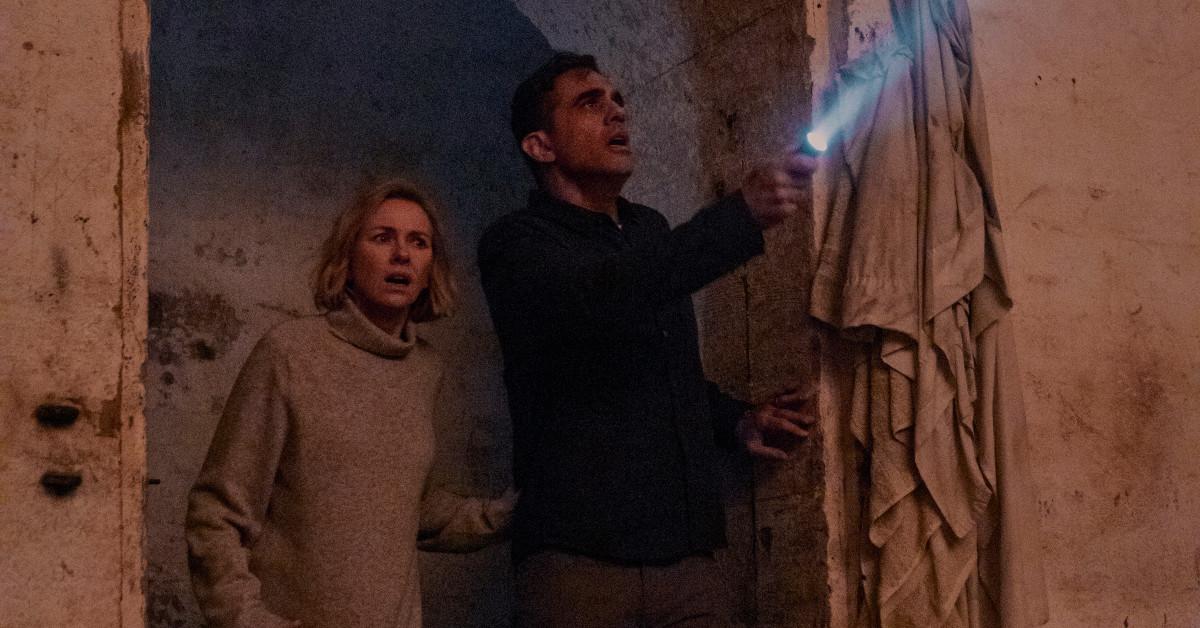 According to TVLine, The Watcher is getting that second-season treatment and we can't help but wonder what that could possibly look like. It has yet to be revealed if Season 2 will focus on a new story or keep going with the Season 1 storyline. Since the series was loosely based on a true story, Ryan Murphy can go in virtually any direction.
Article continues below advertisement
Speaking of which, Ryan Murphy is really having a moment. It was also revealed that based on the success of Monster: The Jeffrey Dahmer Story, "two additional installments of the serial killer-tinged anthology series" were ordered by Netflix. Bela Bajaria, Head of Global TV at Netflix said in a statement, "The creative team of Ryan Murphy and Ian Brennan on Monster along with Eric Newman on The Watcher are masterful storytellers who captivated audiences all over the world."
She also said, "The back-to-back force of these two series is due to Ryan's distinct original voice which created cultural sensations and we are thrilled to continue telling stories in the Monster and Watcher universes."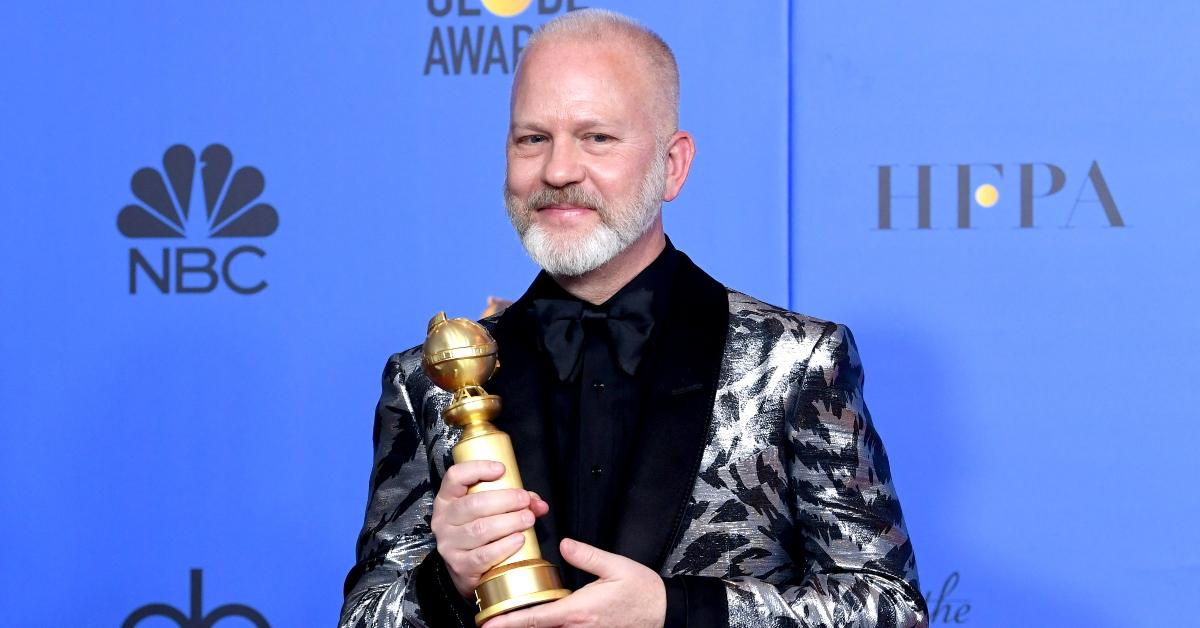 Article continues below advertisement
'The Watcher' is a hit with viewers.
The Watcher became the No. 1 show on Netflix's daily ranking of most-watched TV sieges on Friday, Oct. 14, 2022, as Deadline reported. The show it bumped to No. 2, coincidentally or not, was the true-crime drama series Dahmer, another Ryan Murphy production, which has already become Netflix's second most popular series ever behind Stranger Things. And Ryan, who has a deal with Netflix worth up to $300 million, is also a producer of the Netflix horror movie Mr. Harrigan's Phone, which hit No. 2 on the platform.
Critics aren't as sold on 'The Watcher.'
So far, The Watcher has gotten mixed reviews. In a positive assessment, Daily Beast's Coleman Spilde calls the show "the rare Ryan Murphy creation that actually benefits from his perverse sense of humor and fondness for gripping thriller drama."
Variety's Daniel D'Addario wasn't as enthusiastic about it, writing, "After a while, the sense that anything is possible comes to mean that nothing surprises us, a bad thing for a show with at least a toe in earthbound, every-homeowner's-nightmare drama."
Article continues below advertisement
But Decider's Joel Keller recommends skipping The Watcher: "In another producer's hands, The Watcher could have been a taut, tense thriller. But with Murphy and [co-creator Ian] Brennan at the helm, it becomes more campy than tense, and even a stellar cast can't save the show from itself."
The real-life "Watcher" case is still unsolved.
The Watcher may or may not have told a closed-ended story in those seven episodes, but the real-life case is still very much open.
Maria and Derek Broaddus bought the house at 657 Boulevard, in Westfield, N.J., in 2014, but after their experience receiving letters from a person identified only as "The Watcher," they sold the house in 2019 for a $400,000 loss. And to this day, the Watcher has never been caught, according to Newsweek.