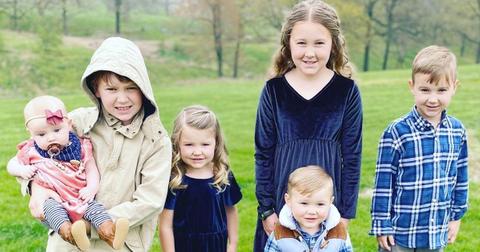 Josh and Anna Duggar's Kids Are Getting So Big — Here's What They Look Like Now
By Michelle Stein

Updated
When most people hear the name "Duggar," the first thing that comes to mind is Michelle and Jim Bob Duggar and their brood of 19 kids. The super-sized Arkansas family has made a name for themselves through the years thanks to 19 Kids & Counting and Counting On — which focus on the highly conservative way they raise so many children.
Michelle and Jim Bob's eldest son, Josh and his wife Anna Duggar, seem to be following in their footsteps when it comes to the sheer size of their family.
Article continues below advertisement
Although TLC cut ties with Josh following his 2015 scandals, Anna and their kids are still regularly featured on Counting On. Just in case you've lost track over time, here's a complete guide to Josh and Anna's kids.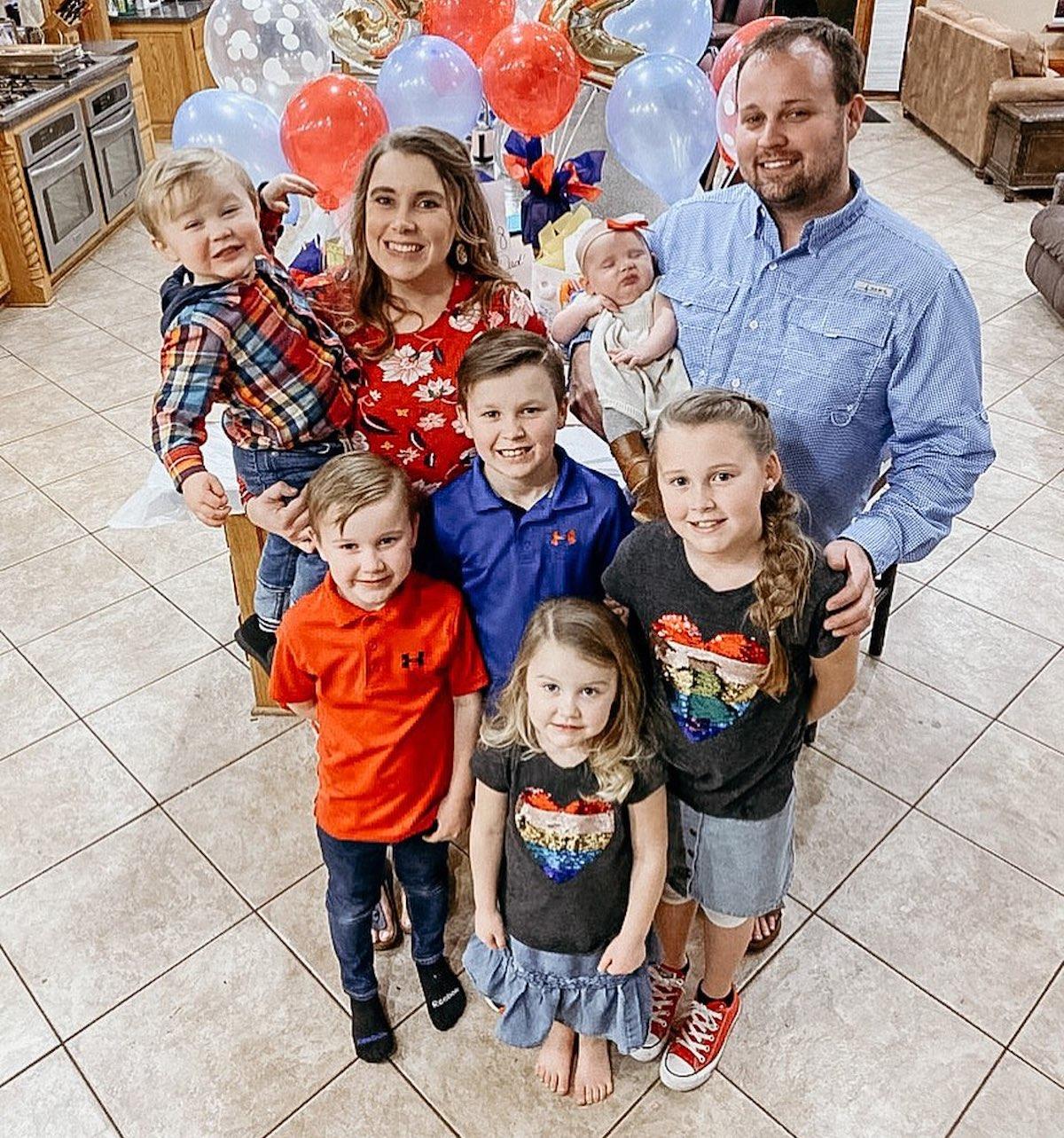 Josh and Anna Duggar have six kids so far.
Following a brief courtship and engagement, Josh and Anna tied the knot in September 2008. They didn't waste any time starting their family (a pattern that has become synonymous with the Duggar clan), and went on to welcome their first child just over a year later.
Since then, Josh and Anna have had five other children — all with names starting with the letter "M" — bringing their grand total (so far) to six kids.
Mackynzie Duggar
Mackynzie Renée Duggar was born on Oct. 8, 2009. Longtime Duggar fans might even remember Anna's all-natural home birth, which was filmed by TLC. These days, Mackynzie is often photographed/shown on TV playing alongside her young Duggar aunts, to whom she's fairly close in age.
Article continues below advertisement
Michael Duggar
On June 15, 2011, Josh and Anna welcomed their second kid, a son they named Michael James Duggar. He was Michelle and Jim Bob's second grandchild and first grandson.
Article continues below advertisement
Marcus Duggar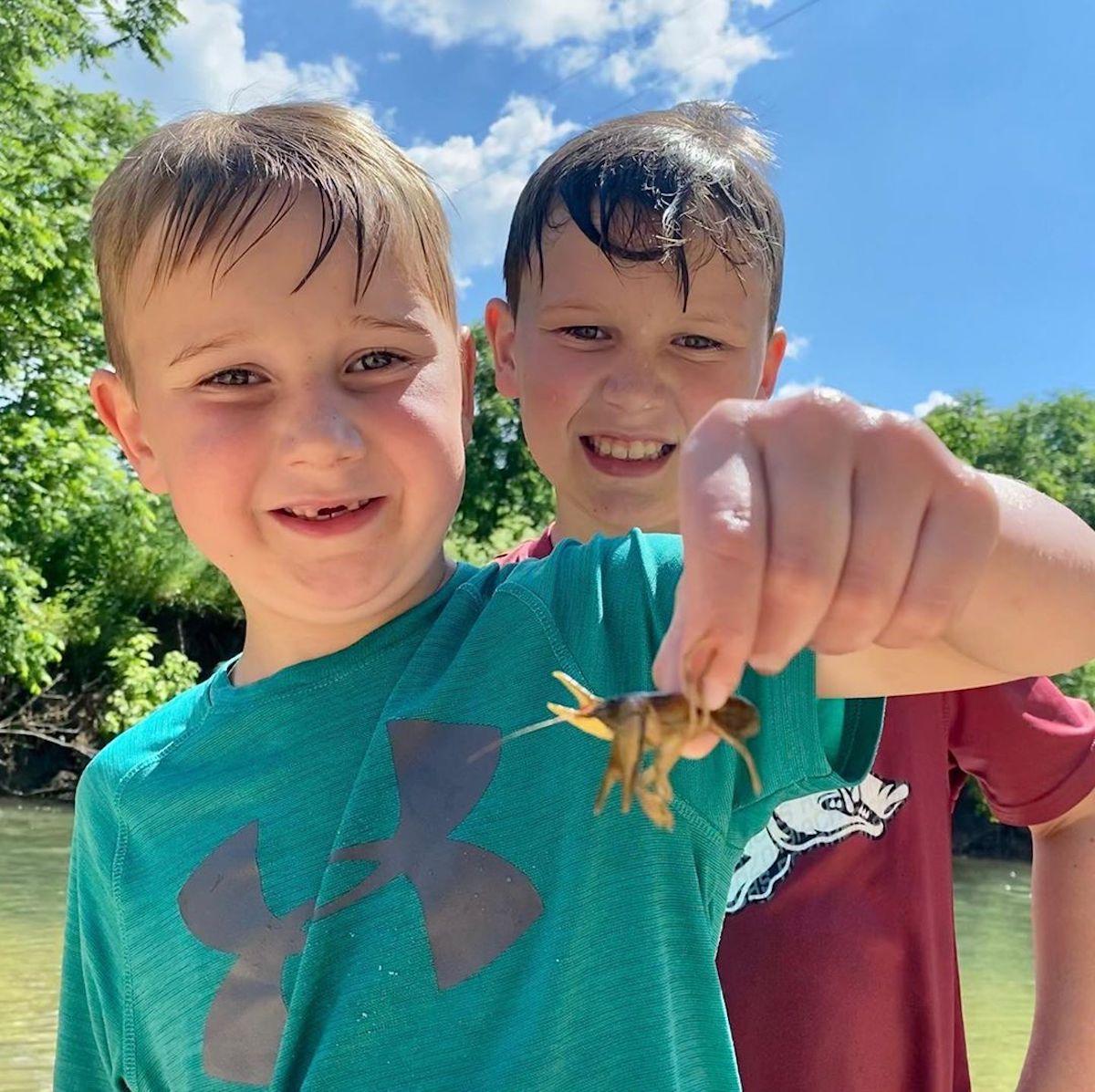 Josh and Anna's third child, Marcus Anthony Duggar, was born just under two years after his brother on June 2, 2013. As you can tell from the photo, Marcus loves bugs and the outdoors.
Article continues below advertisement
Meredith Duggar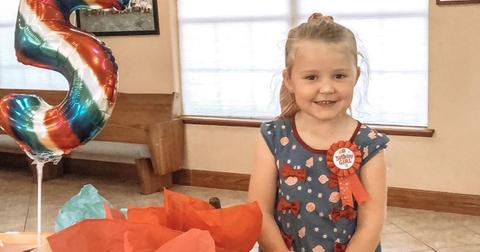 Meredith Grace Duggar, Josh and Anna's fourth child, was born on July 16, 2015 — right in the middle of Josh's two scandals that year. (Following Josh's stint at a faith-based rehabilitation center, however, the couple went to marriage counseling and ultimately remained married.) Doesn't she just have the cutest smile?
Article continues below advertisement
Mason Duggar
Josh and Anna's fifth child, Mason Garrett Duggar, was born on Sept. 12, 2017. From his mama's Instagram posts, Mason seems like he's a chatty little guy who has no problem keeping up with his older siblings.
Article continues below advertisement
Maryella Duggar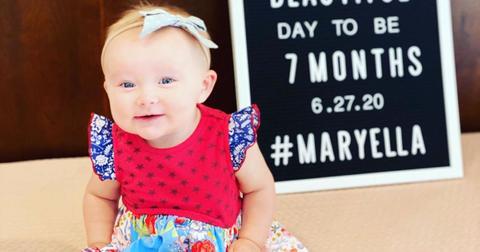 Josh and Anna's youngest child, Maryella Hope Duggar, was born on Nov. 27, 2019. Her name is actually an ode to grandma Mary Duggar (Jim Bob's mother), who died in June 2019 as the result of a drowning accident at her home.
Article continues below advertisement
"When Josh's grandma passed away we considered the name Mary, but we were hesitant because Grandma (Mary Duggar) was such a special lady and we wanted our daughter's name to be a reminder of how special Grandma was and carry on her legacy, but without feeling like we were trying to replace her," Anna explained via Instagram when announcing Maryella's name.
"Soon, our baby name list that we had narrowed down to 3 names had grown to a list of about dozen Mary-hyphenated names," she continued. "As we continued chatting about names, Josh and I both fell in love with the name Maryella!"
Josh and Anna are well on their way when it comes to carrying on the legacy of Michelle and Jim Bob's family size. However, considering they tend to space out the births of their children two years or more, they might have a difficult time making it to 19 by the time it's all said and done. (If that's even their goal, that is.)
Regardless of how many kids Josh and Anna ultimately decide to have, one thing's for sure: Their adorable kiddos are getting so big. And we can't wait to see more of them on Counting On!
Watch Counting On at 9 p.m. on Tuesdays on TLC.